In the midst of being enamored by the beautiful French city of Montreal, we also gained a private sneak peek behind the scenes at Mosaique Surface. The exquisite art and architecture of Montreal clearly inspires the style and fashion that is translated into the sophisticated collections by Mosaique surface.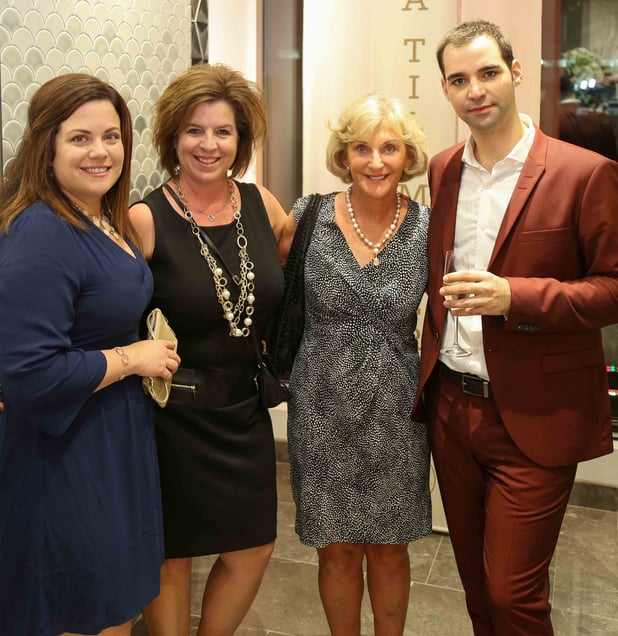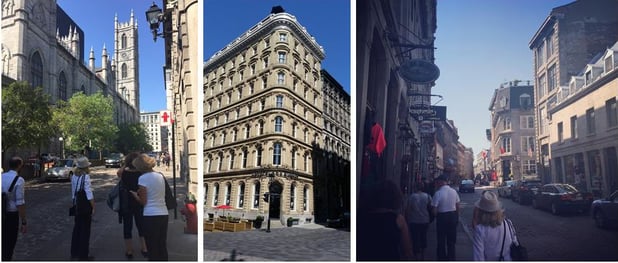 ---

The dynamic patterns designed and created by Mosaique Surface are very often waterjet cut and then assembled by hand, piece by piece. Glass, stone and metal shapes are assembled to perfection like an oversized puzzle.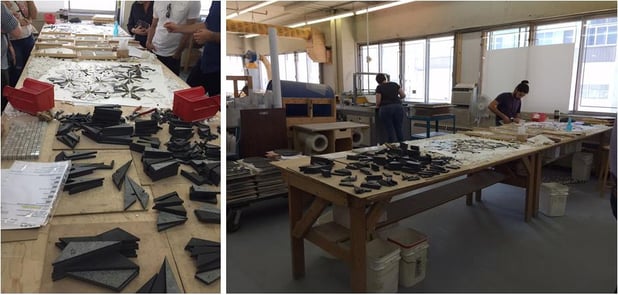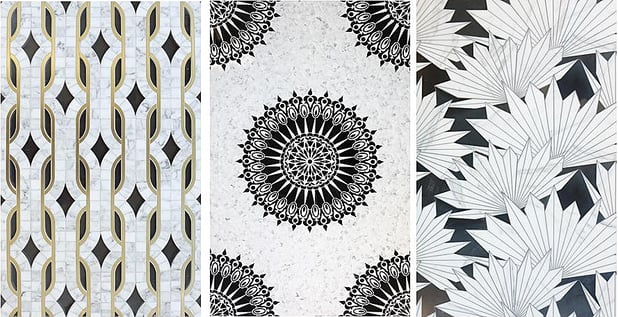 ---

In additional to their state of the art working factory where mosaics are hand assembled like a piece of art made to clients exact specifications they also opened a perfectly curated showroom, Surfaces.
Congratulations to our friends at Mosaique Surface for launching The Atelier Collection as well as opening this gorgeous showroom!