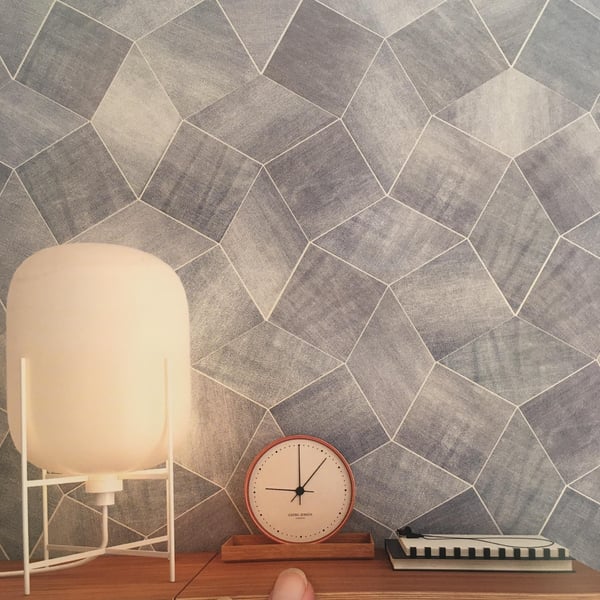 Every year, the biggest innovators in the tile industry take over Bologna, Italy for the International Exhibition of Ceramic Tile and Bathroom Furnishings. Better known as CERSAIE, this annual event attracts over 900 exhibitors from dozens of countries. Many of the world's most innovative designers show off their ingenuity at CERSAIE, which serves as a sort of forecast for the upcoming season's tile trends. It's essentially New York Fashion Week for tile -- but the designs on display are often more surprising and more innovating than anything you'll see on the runway.
Every year, CERSAIE brings surprising trends -- and 2018 certainly didn't disappoint! This year, we observed the continuation of several trends that began to take over in 2017, including texturized tile and daring patterns (such as mermaid and chevron). We also noticed several new and exciting trends taking hold, including bold colors and a clear gravitation towards Boho style. We were impressed by the ingenuity designers brought to the table, ditching expected looks for designs that were simultaneously bold, subtle, and sophisticated. These intriguing trends could play a key role in your upcoming interior design makeover. Read on to discover the most prominent trends at CERSAIE, and how they can be easily be incorporated to transform the aesthetics of any space:
Top Trend: Stunning Shades of Blue
Behr recently announced its 2019 Color of the Year: Blueprint. According to Behr, Blueprint is an honest hue, designed to evoke the look of the "blueprints builders rely on to bring architectural designs to life." This calming, yet elegant mid-tone hue reflects a trend we spotted again and again at CERSAIE 2018: a love of all things blue.
Blue can be a statement color in and of itself, but it also is ideal for mixing and matching with trendy patterns or textures. Mosaics and three-dimensional patterns have been trending for a few years now, but in 2018, designers brought these trends beyond neutral to achieve a richer and classier look. For example, Marcante-Testa and Cermica Vogue's Deorami glazed porcelain tiles featured a three-dimensional surface in the most beautiful shade of blue.
The proper shade of blue is essential, of course. This year, we observed a variety of deeper hues, including cobalt and navy. These rich colors are simultaneously calming and elegant. An unexpected twist on the blue trend? Denim-inspired products, which were a big deal at CERSAIE. The denim look may be inherently casual, but it can allow for a delightfully gritty vibe.
What We Loved: Boho-Style Ceramics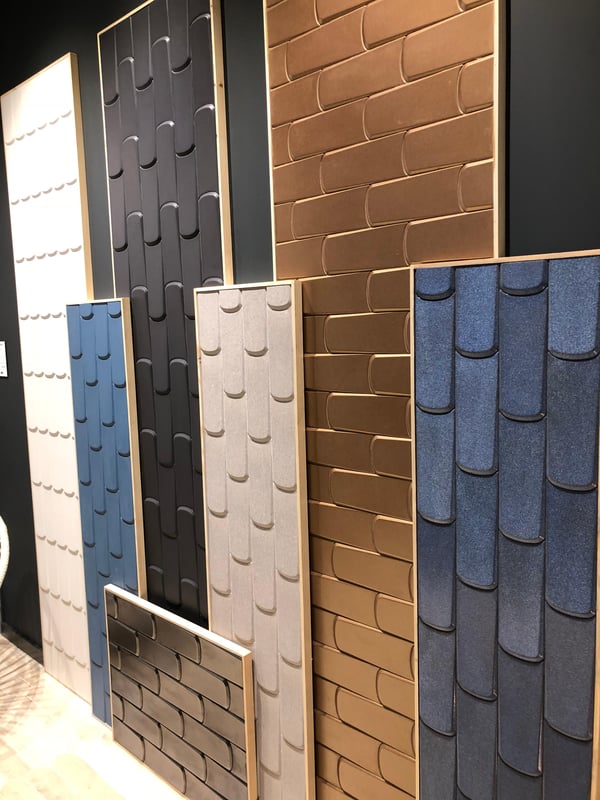 The Boho trend is taking over not only on the runway, but also in ceramics. Short for Bohemian, Boho is an intriguingly eclectic style, conveying a love of travel, culture, and all things whimsical. Boho designs break all the rules and fly in the face of what's 'expected.' With Boho, carefree and unusual elements are to be celebrated. This vibe has always fit in well at CERSAIE, where designers are all about innovation.
Boho wasn't just an occasionally spotted trend at this year's event; it was front and center. WOW Design, for example, made an impression by slapping its displays with the term: the Boho Collection. Featuring subtle, yet whimsical colors and touchable textures, the Boho Collection exemplifies the current love for 3D and texturized designs.
Boho was just one of several intriguing takes on ceramic on trend at CERSAIE. A continuing trend from 2017, ceramic provides a versatile and personalized look. Ceramic tiles can be incorporated into traditional looks, of course, but at CERSAIE 2018, they were used in some of the most outlandish (and therefore impactful) designs.
Best in Show: The Incomparable Stone Craftsmanship of Petra Antiqua
While we adored the range of styles on display at CERSAIE 2018, we were particularly impressed by the beauty of Petra Antiqua's carved designs. Crafted in Italy, these deeply-carved stone patterns were among the most innovative and ornate we witnessed. Stone offers a timeless look, of course, but Petra Antiqua's take on the classic tile aesthetic delivers refreshing visual details. We fully expect to see this ornate look take over in the future.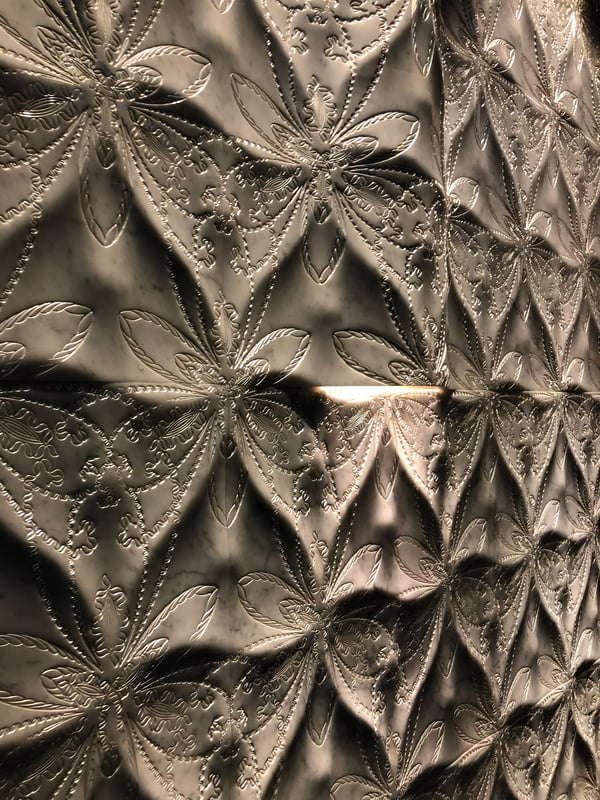 Of course, craftsmanship is nothing new for Petra Antiqua; the stone masters have long been known for their revolutionary technology combined with their respect for traditional design elements. Attention to detail and customer collaboration are also hallmarks of the Petra Antiqua.
CERSAIE presents the ultimate opportunity for gathering inspiration from the world's most creative and daring designers. Don't hesitate to incorporate the trends from CERSAIE 2018 into your bold interior design. Whether you favor denim blue, intricately carved stone tiles, or the classic, yet creative opportunities available through ceramic designs, you're bound to make an impression.
With so many ideas available after CERSAIE 2018, it can be tough to know where to start. If you're on the hunt for inspiration, feel free to take our design style quiz to gain some insight into your preferred aesthetics. You'll also find plenty of ideas if you visit our showrooms. Contact us today to learn more about the latest tile trends.