Color forecasts have rarely been so reflective of current events as they are in 2021. It's increasingly evident that the challenges of the past year are shaking up many of the trends we previously took for granted.
The metaphorical nature of modern tile design can be seen in the Pantone Colors of the Year for 2021: Ultimate Gray and Illuminating. It would be an understatement to refer to these shades as relevant. They are clearly meant to bring solace amid the tumultuousness of pandemic life.
Illuminating, in particular, delivers a much-needed dose of positivity. This cheerful shade of yellow will never fail to put a smile on your face. Meanwhile, Ultimate Gray highlights the ability of many colors, people, or ideas to come together to create something beautiful.
Pantone's Colors of the Year can keep us inspired as we persevere through the difficulties of 2021. They're so versatile, however, that it can be difficult to know where to start. To that end, we've highlighted the best options for incorporating Ultimate Gray and Illuminating in your project:
Ultimate Gray
This neutral tone may feel prescient for 2021, but it also reflects a growing preference for gray that was evident even before the pandemic.
Despite its timeless nature, Ultimate Gray can add modern appeal to backsplashes, flooring, and in many other contexts within the home. Products worth considering include:
This linear style exemplifies the appeal of geometric design. While a variety of colors are included in the InLine collection, the offered shades of gray keep the focus on the bold shapes and lines that set this style apart.
Discover the natural beauty of veined limestone with this brushed design that is inviting in both a visual and tactile manner.
Artistic Tile: Beach House Stone Dark Grey
Capturing the look of scattered pebbles, this beachy style mixes the best of the wood and stone aesthetics.
Artistic Tile: Bardiglio Nuvolato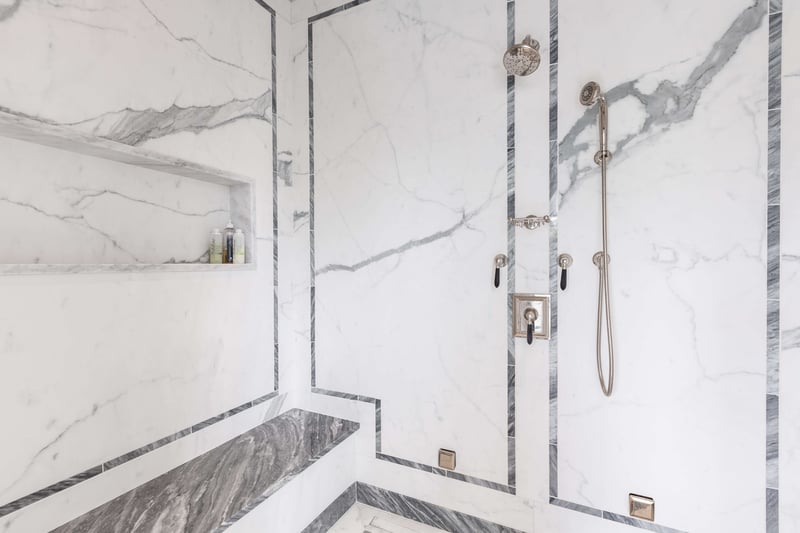 Yet another wonderful example of gray from one of our favorite tile designers, this cloudy marble has a contemplative feel that brings depth to any area in which it's featured.
New Ravenna: Elodie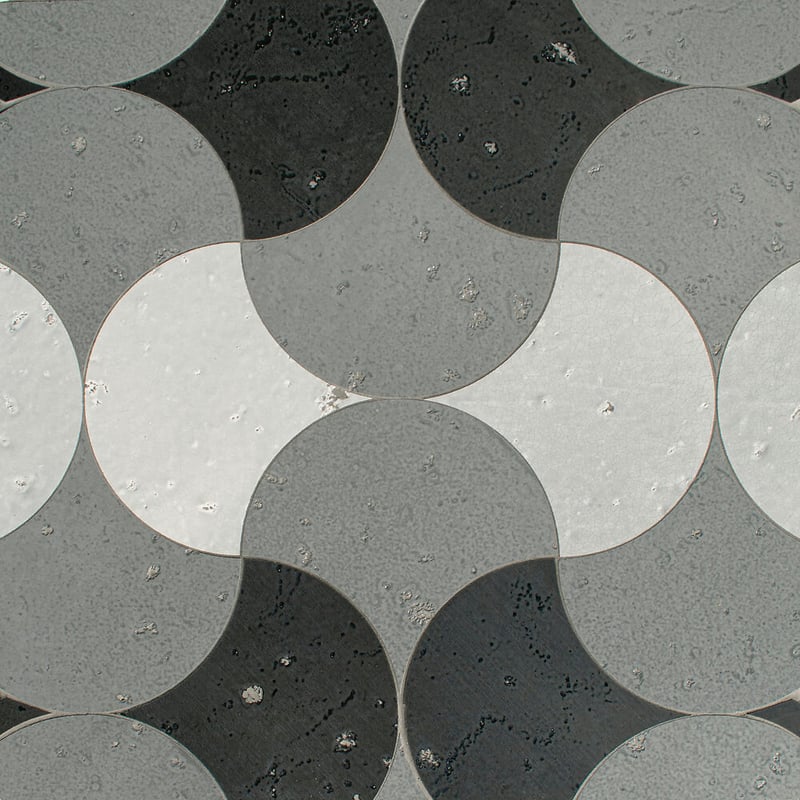 A favorite inclusion in the Semplice collection, this waterjet mosaic brings a sense of movement that should be especially appealing during these homebound times.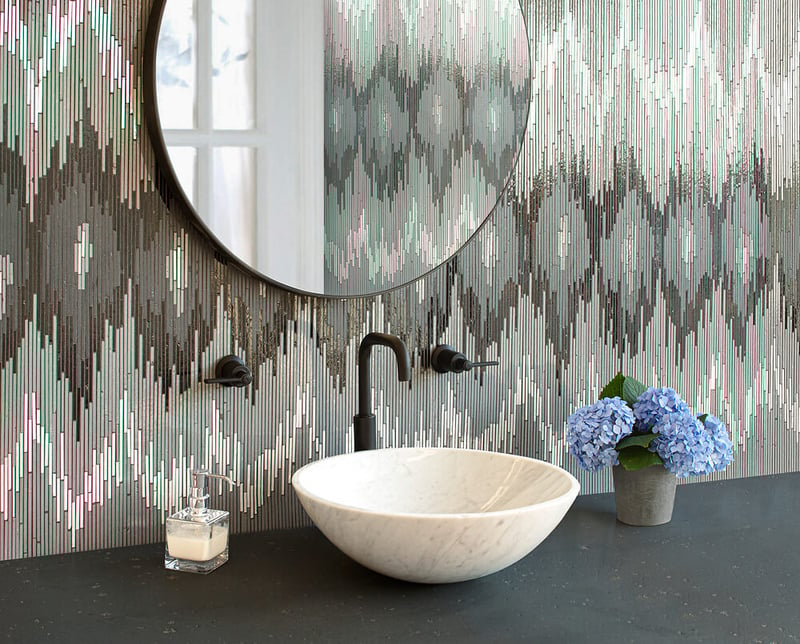 This handcut mosaic's descriptive name references its vertical orientation, while the Ikat Collection in which it's included pays homage to the traditional textiles of Central Asia.
Illuminating
There's a lot to love about the cheery look of Illuminating. This can be used as an accent in spaces dominated by Ultimate Gray, but daring designs can prominently feature this hue without coming across as overbearing. Examples include: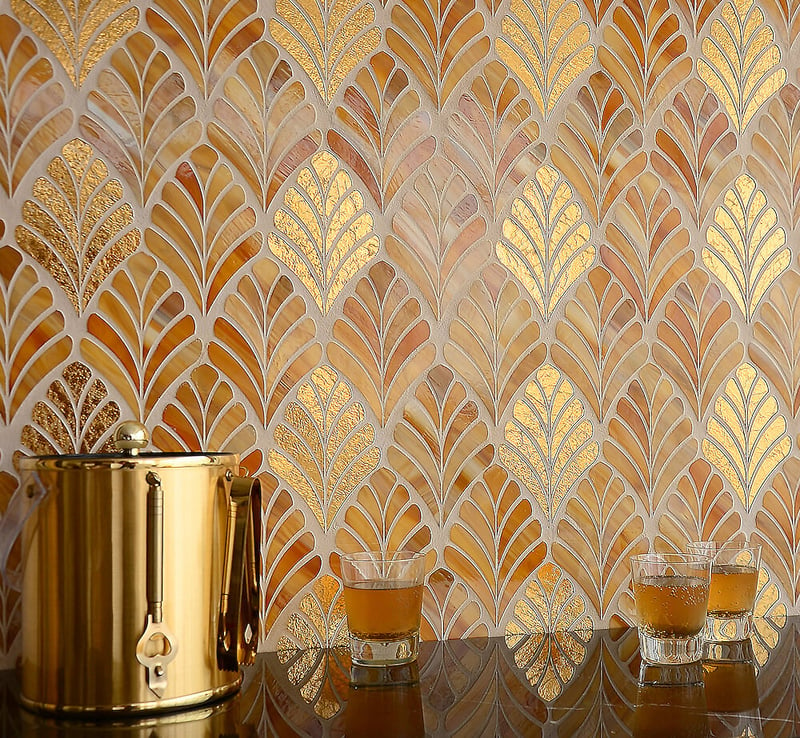 Mosaics are a big deal right now, so why not integrate the trendiest tile design with the trendiest color? The golden glow of this tile feels downright luxurious.
Iris Ceramica: Blaze Decor Yellow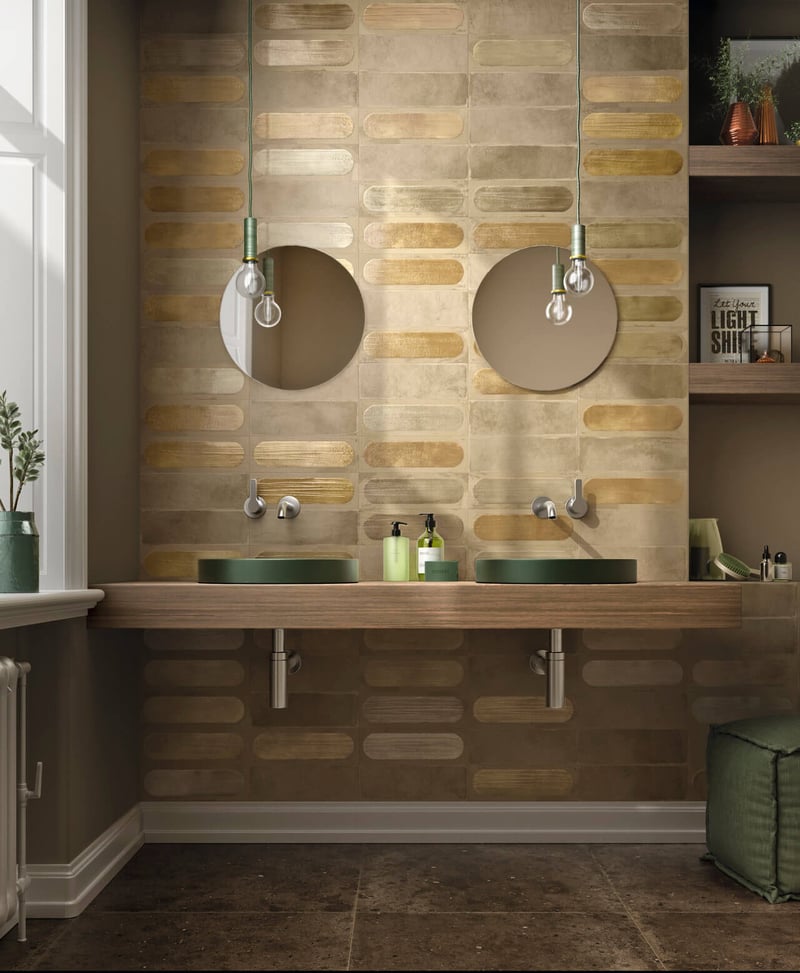 Add a hint of glitz to your environment with this wonderfully golden design, which is meant to deliver a dynamic look wherever it's incorporated.
If you love hexagons but struggle to abandon the beloved look of subway tile, you now have the opportunity to enjoy both styles in a single design. A bright yellow hue further adds to the appeal of this backsplash-worthy tile.
Country Floors: Antigua 1 Glazed Terracotta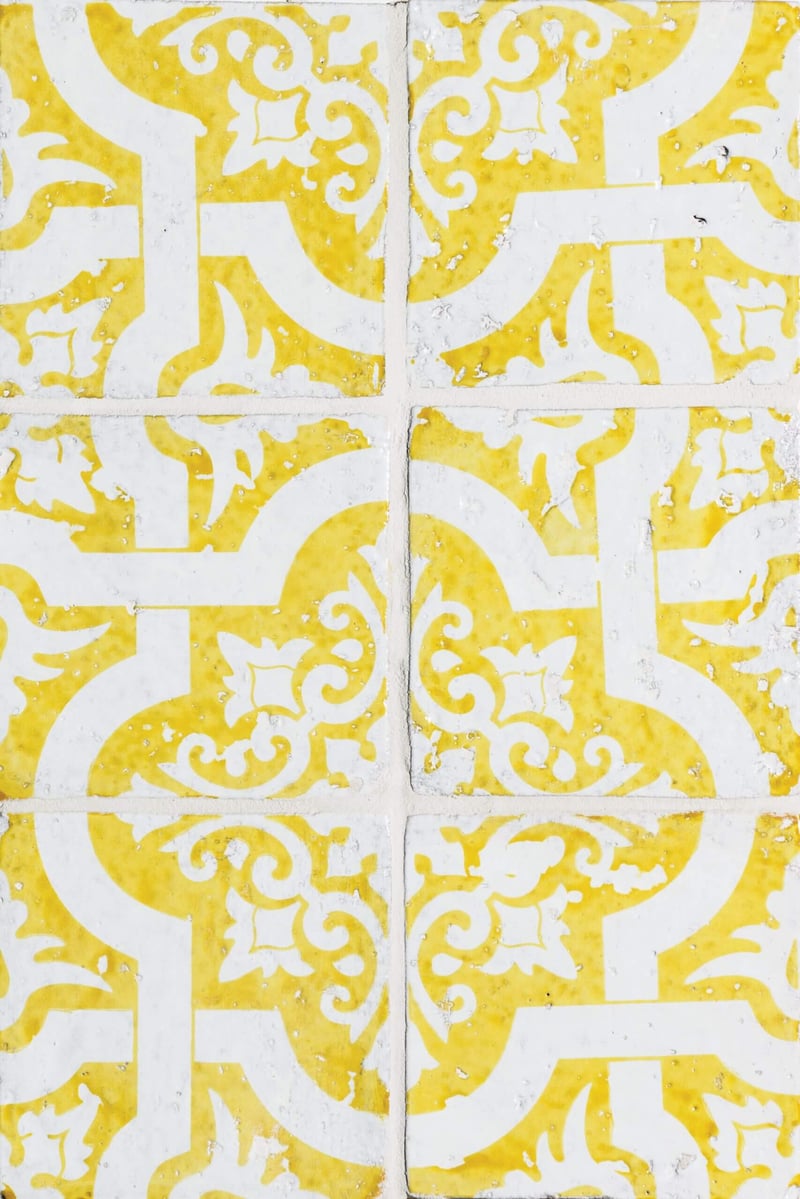 Bring the best of Moroccan design to your home with an intricate zellij pattern that works wonderfully as a bathroom accent.
Color Palette
While Ultimate Gray and Illuminating look amazing together, they can also be paired with a variety of other colors. As you seek the perfect look, don't hesitate to check out complementary tones such as pale turquoise or magenta.
A greater range of colors can be used alongside Ultimate Gray, but there are also plenty of options for integrating stand-out shades in spaces that prominently feature the bright yellow of Pantone's Illuminating.
From colors to patterns, our team at Decorative Materials knows all the best options for making the most of interior design trends. Take a look at our Tile Trends Forecast 2021 resource to get a better sense of the looks that promise to take over this year. Call or email Decorative Materials to schedule your showroom appointment.