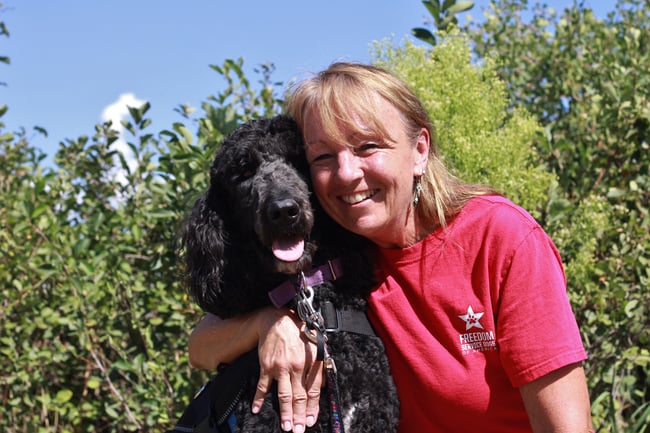 Join our journey as Stellar begins her training! Stellar, The Decorative Dog, has begun work with her trainer, Cathy.

---

Training

Stellar is in training to become a brace and balance dog so she can work with a client that has mobility issues.

Part of Stellar's training regime is getting used to the Colorado Mountains!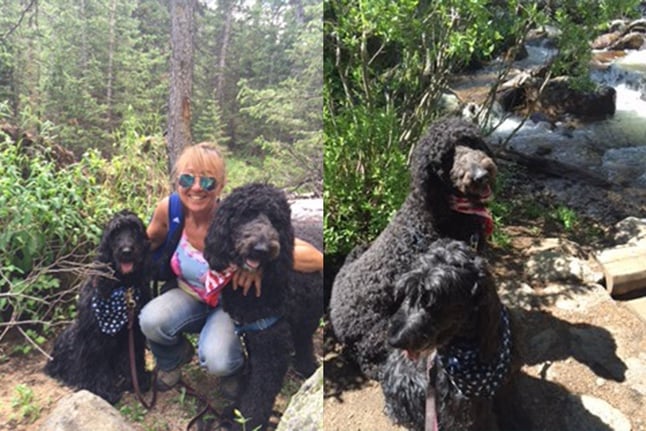 The goal of having a service dog is to increase the independence of their human partners. Stellar will train in a lot of unusual places so that her client will be able to enjoy freedom again.
Donate today to sponsor next week's training, which costs just over $1,000 per week!