Outdoor Porcelain Design: Why Pavers Are Taking Over
When you imagine a modern outdoor living space, what do you picture? Pergolas and rope lights might come to mind, but what about flooring? A variety of innovative solutions are available, but few are as practical or as stylistically versatile as porcelain pavers, which are slowly starting to take over in Colorado.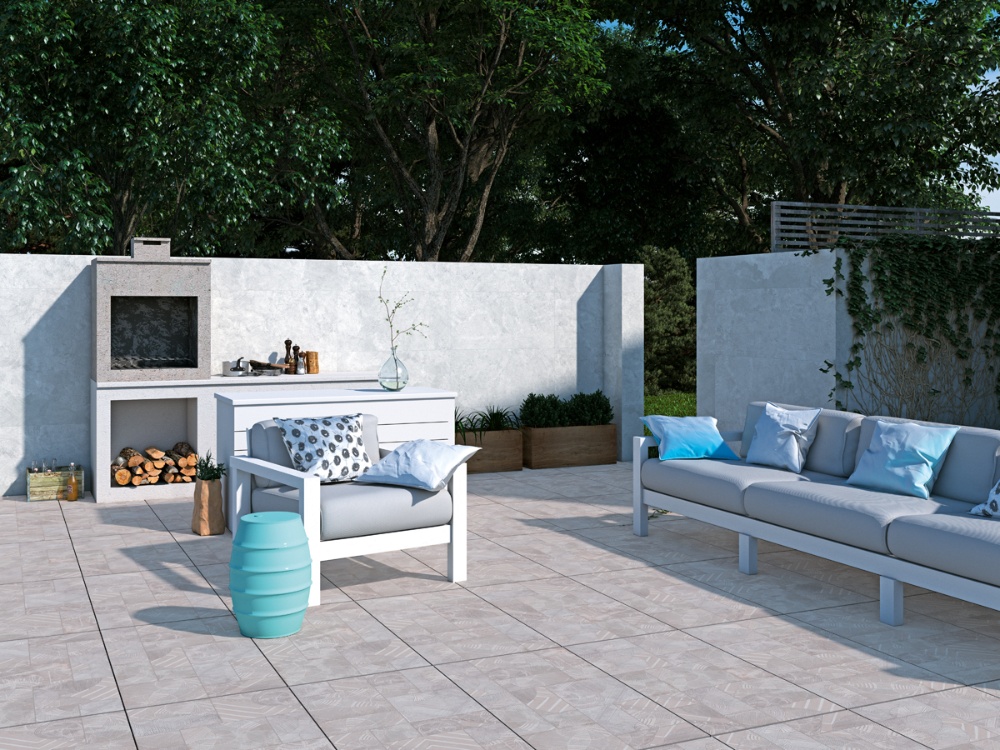 North Sand Décor
Porcelain pavers are nothing new across the pond. They've been used extensively in Europe for some time. Until recently, however, they've been uncommon in the United States. We're thrilled to see this changing, with several local designers and homeowners beginning to experiment with 2cm pavers.
Because pavers remain something of a novelty in Colorado, it can be difficult to know where to find them or how they should be incorporated in outdoor living spaces. We're here to provide both insight and inspiration, as you'll discover below:
Beauty Vs Function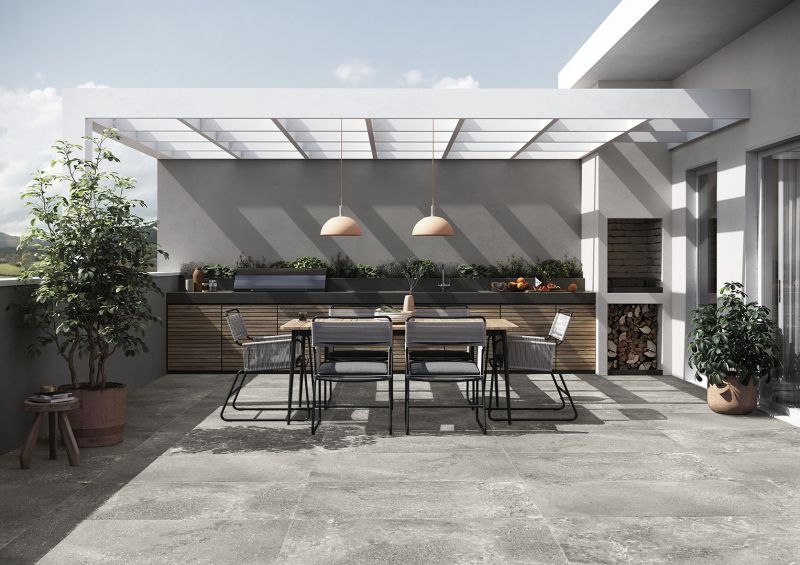 Chamonix2 Grey Paver
There's a lot to love about porcelain pavers, but their main appeal lies in their unique blend of functionality and aesthetics. They manage to straddle that fine line between beauty and practicality, limiting the need for compromise when designing gorgeous outdoor spaces that hold up to the wear and tear prompted by natural elements. This is true even in harsh environments — such as Colorado, with its record snowfall and constantly changing weather conditions.
As outdoor spaces become more important for everyday purposes — consider the explosion of outside kitchens, for example — flooring solutions need to be capable of standing up to both weather-related damage and the issues typically faced inside.
The goal: maximum enjoyment and minimal maintenance. If any options accomplish this, it's Apavisa's Orobico Red pavers, which should have no trouble attracting attention with their fiery details.
Porcelain pavers can be a wise choice anywhere, but they are particularly well-suited to Colorado homes and businesses. Here, outdoor flooring solutions are bombarded by numerous sources of wear and tear. Options that might hold up in some states may simply not be durable enough once they're installed in Colorado.
Beyond practical considerations, aesthetics also deserve attention. Some of the region's most gorgeous outdoor living spaces are specifically designed to reflect the stunning vistas they overlook. This is easily accomplished with stone-like pavers, which evoke the majesty of Colorado's grandest mountains.
Del Conca's Chamonix collection is a worthy option for Colorado properties, with embedded stone fragments bringing a meticulously sedimentary appearance to these timeless porcelain pavers.
Making the Most of Porcelain Pavers
Ready to get in on the porcelain paver trend? Integrating them in your outdoor design is easier than you might think. A little creativity can go a long way towards making your paver-oriented design both practical and attractive. Top options worth considering include:
Lay pavers in sand and space them out by placing plantings in between.

Focus on patterns that reflect the look and feel of natural stone. Pay attention to textures, which make paver designs more dynamic. Our grey version of the pavers exemplify the astounding ability to mimic stone's textures with porcelain.

Implement a raised pedestal system, which can be called on to channel water away from important surfaces.

Coordinate indoor and outdoor tiles to form a seamless transition from one space to the next.
Because porcelain pavers are so versatile, there really is no limit to how or where they can be used. This is your chance to get in on an emerging trend before it takes over in Colorado and beyond.
Walks Grey
Decorative Materials: Your Guide to Outdoor Design Trends
Are you intrigued by porcelain pavers and other up-and-coming outdoor design concepts? Look to Decorative Materials for cutting-edge ideas. Check out our Tile Trend Forecast 2021, where you can draw on inspiration for both indoor and outdoor designs. Don't hesitate to chat with us over the phone or to schedule your appointment to check out our showrooms in person.