Sonoma Tilemakers is a top name in the interior design sphere, and for good reason. Boasting 25 years of success, this tile authority has made a name for itself by introducing intriguing style concepts while holding true to some of the world's most cherished traditions. From ceramic to glass, the creative geniuses at Sonoma Tilemakers bring undeniable artistry to their intricate, handcrafted tiles.Sonoma recently celebrated its silver anniversary by providing a behind-the-scenes look at the production of one of the company's top tile collections. Several of our curious staff members from Decorative Materials were fortunate enough to embark on this exclusive tour. The beauty we witnessed left us feeling both inspired and impressed. We think this collection holds a lot of potential, especially in the sophisticated, yet earthy homes of Colorado.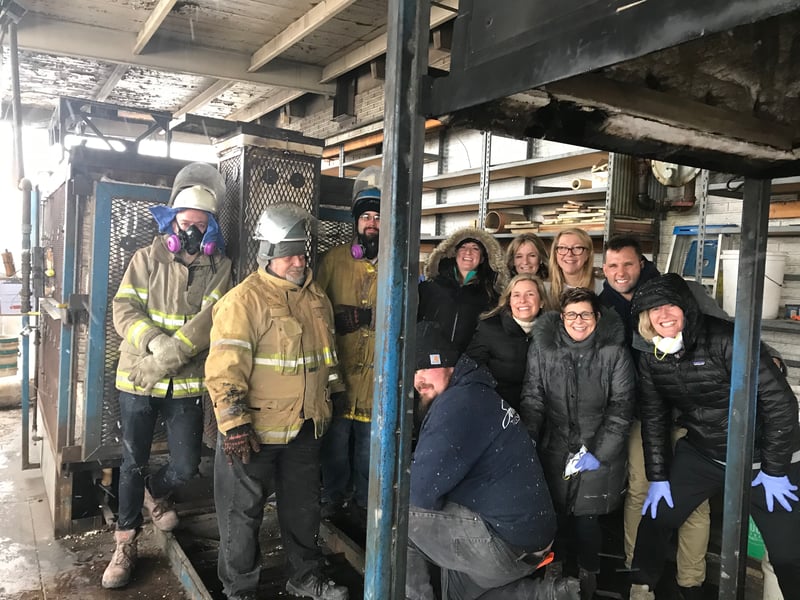 Intrigued? We certainly were when we discovered the intricate beauty of Sonoma's Euphoria Collection. Read on to learn more about these stunning tiles — and to discover how they can best be incorporated in your project.
Euphoria: What Sets This Sonoma Tilemakers Collection Apart
Inspired by a traditional Japanese technique known as the Raku process, Sonoma's Euphoria tiles blend new and old artistic styles and concepts to great effect. Without this specific process, the tiles' intricate and eclectic look would not be possible.
It all begins with a full day of firing in the kiln. The tiles ultimately emerge at temperatures reaching up to 1,235 degrees Fahrenheit. Sawdust is then spread over the tile racks.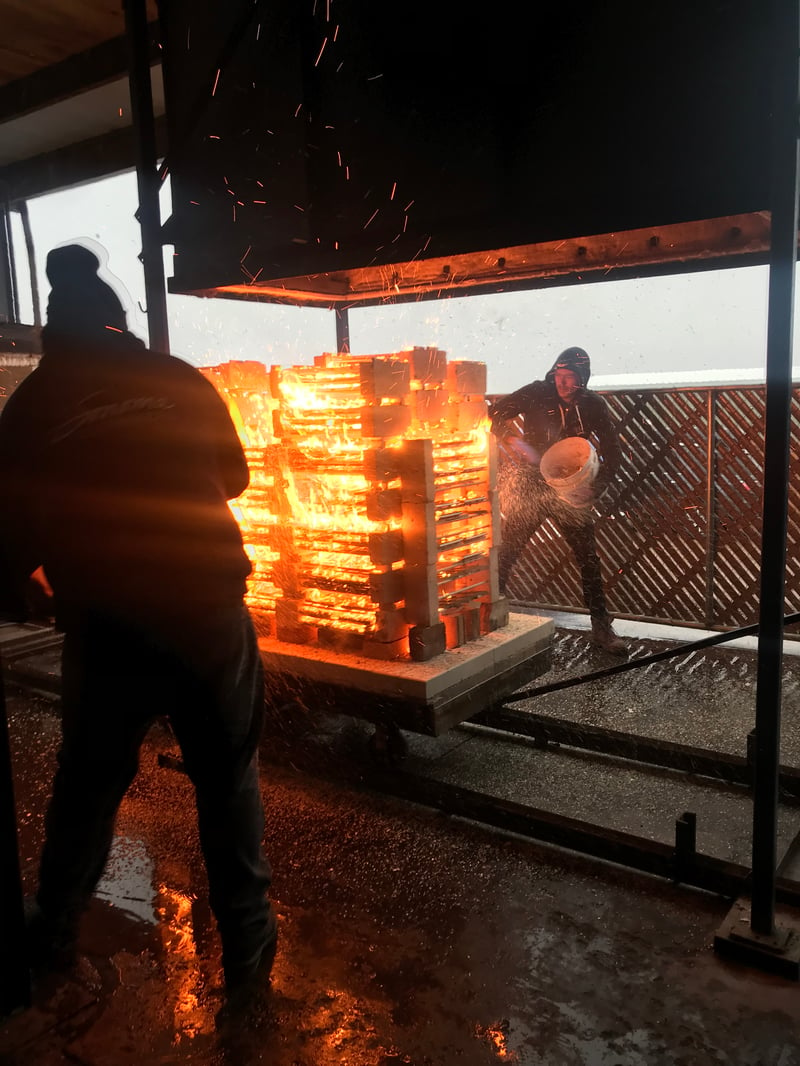 After a fire has been lit, a reduction chamber is dropped over the tiles. This prompts unique reactions among the glaze's metal oxides. The end product won't appeal to those desiring a strictly uniform look, but the tiles' inherent variation is actually their greatest strength. Because no two tiles look exactly alike, these designs can be counted on to bring an eclectic and visually intriguing look into your home.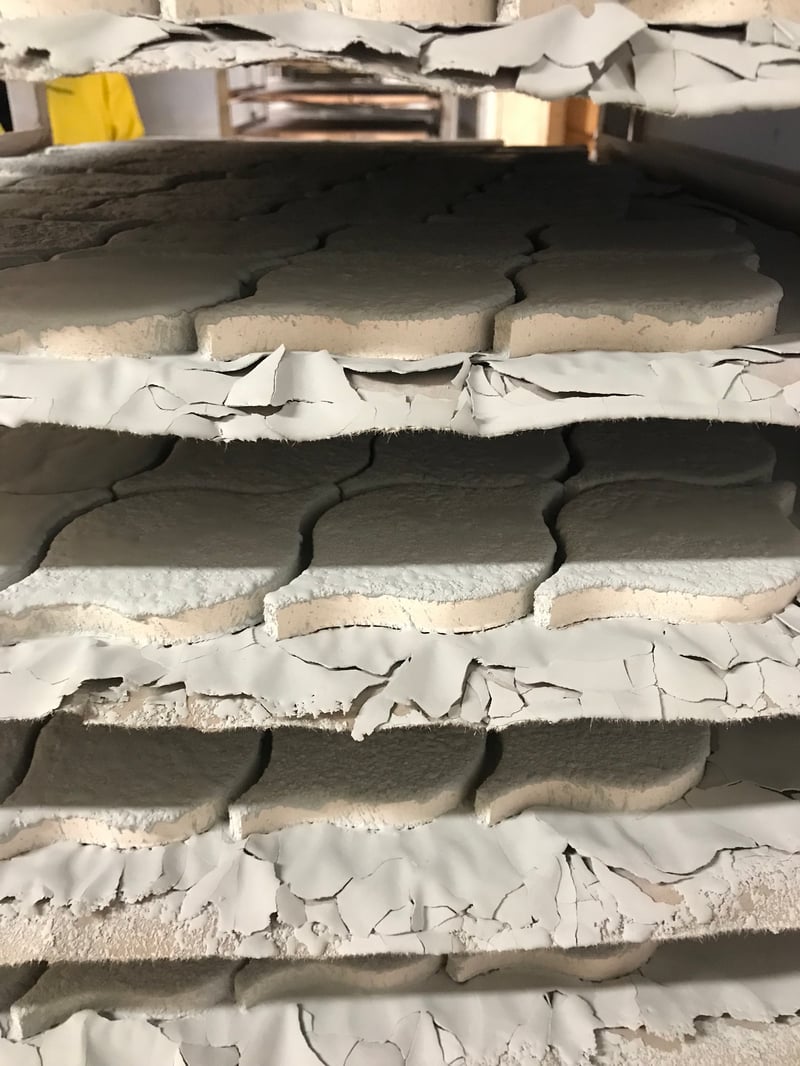 Where to Install: Tips for Making the Most of the Euphoria Collection in Your Project
While the intricate look of Sonoma's Euphoria tiles can make its mark in a variety of settings, this style is most at home in the kitchen or bathroom. In the kitchen, it is striking enough to work as an artistic backsplash. In the bathroom, it can also be used as backsplash — or better yet, to adorn a shower wall from ceiling to floor.
The experts at Sonoma Tilemakers do not recommend Euphoria tiles for use as bathroom flooring or for any horizontal surfaces in which water might accumulate. As wall tile, however, these tiles can make a statement while effortlessly integrating into the overarching theme of your bathroom or kitchen.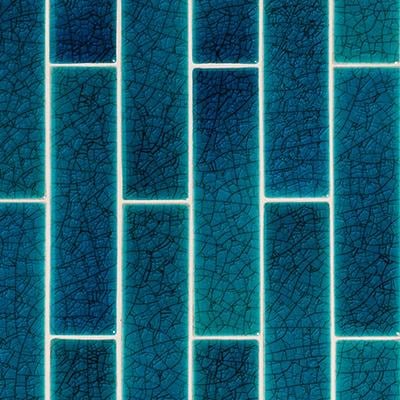 No matter where you install Euphoria tiles, you'll appreciate the range of shapes, sizes, and colors available. The collection's vast color palette includes popular neutrals such as whites, greys, and blacks. For a pop of color, take a risk with Euphoria's yellow, red, green, or blue palettes.
We've fallen head over heels in love with the Euphoria Collection and we hope you will as well. One glimpse of the collection's handcrafted beauty, and you'll see why it's such an appealing option in such a wide range of spaces.
Whether you're impressed by the Euphoria Collection or hoping to incorporate a completely different style in your home, you'll love the range of designs on display in our tile showrooms. Contact us today to learn more.