Donatella… Coco… Gianni… Lacroix… Lanvin. Who do you fancy?
The Atelier Collection is a creative collaboration between BlazysGérard and Mosaïque Surface. The collection pays tribute to several world-renowned fashion houses, with subtle touches of architectural inspiration within each design.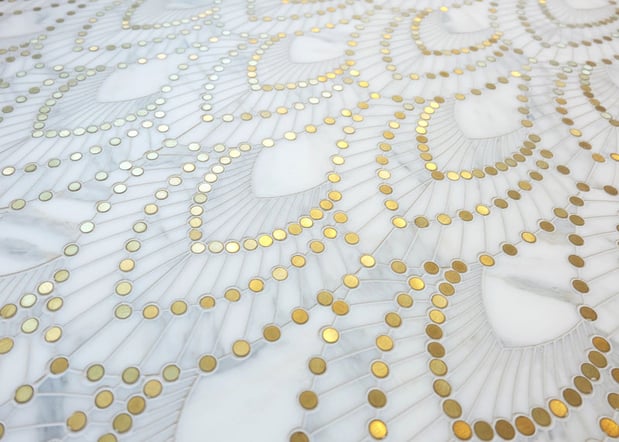 At once formal and playful, the fashion-centric Atelier Collection delivers a selection of timeless patterns fused with the designers' signature touch. The collection's daring elegance brings a striking avant-garde approach to the traditional art of mosaics.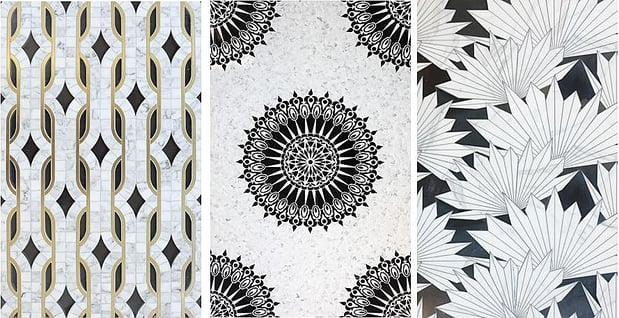 ---

The Atelier Collection by Mosaïque Surface &Blazys/Gérard is a vibrant homage to the fashion industry; a tribute to its creators, their muses, techniques and craftsmanship. Strong French Art Deco influences are well rounded by the use of various natural stones, Venetian glass and intricate metal inlays; a daring play on textures and scale.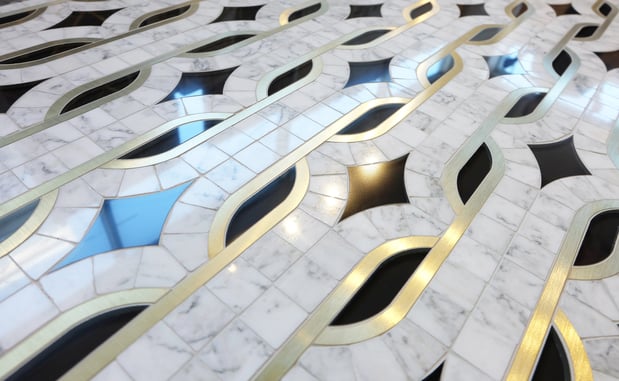 ---
Decorative Materials is a Mosaique Surface flagship showroom featuring The Atelier Collection in all locations.