Geometric prints dominated the Italian Tile & Stones Expos this season. We were downright mesmerized by these mathematical prints. In every scale, texture and color this pattern kept reappearing.
From geometric tessellations to abstract fractal designs, here is a glimpse into this geometric wonderland.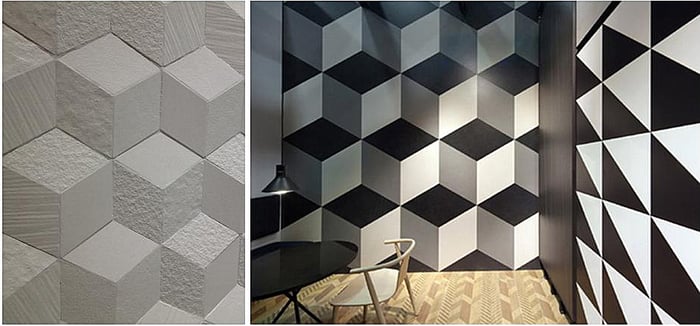 Gigacer Dimensional Mosaic & Lea Ceramiche Large Format Mosaic.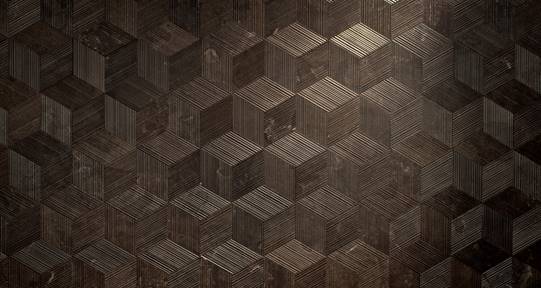 Bamboo Texture as Waterjet Mosaic.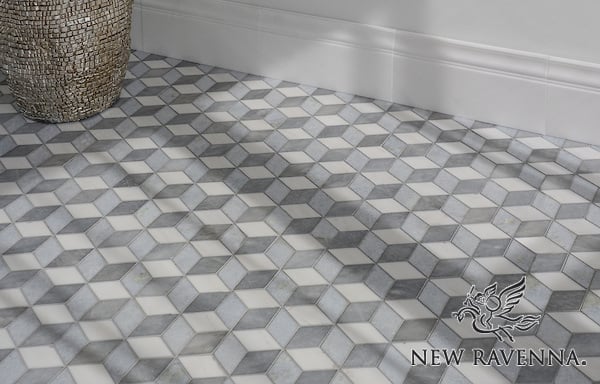 Euclid Mosaic by New Ravenna.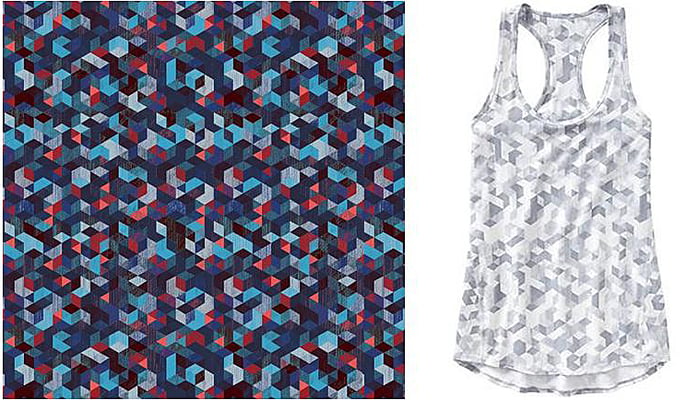 Even the design teams at Athleta picked up this print for Fall Fashions.
We also caught a glimpse of this pattern used by Simon Beck, a ski, art and snow- covered design enthusiast! He uses the snow as a canvas and his feet as a paintbrush.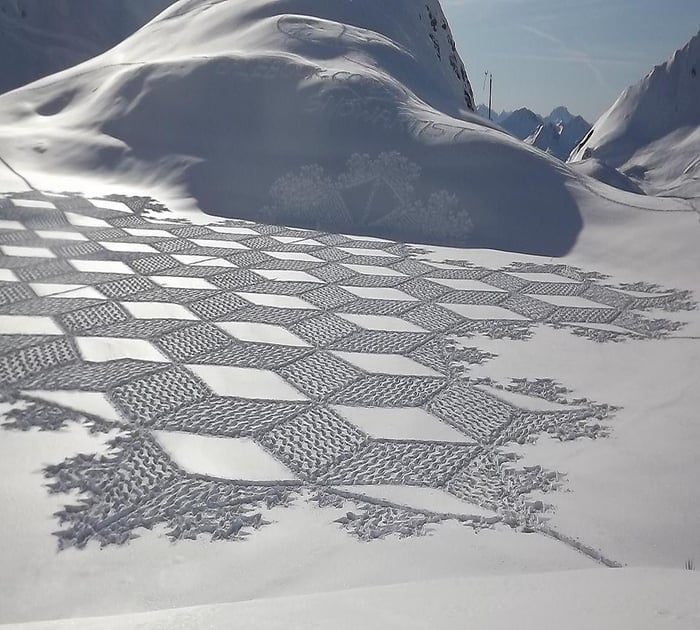 From fashion to mosaics, expect to see this pattern and other variations in 2015. Don't miss Duomo from Artistic Tile pictured below.