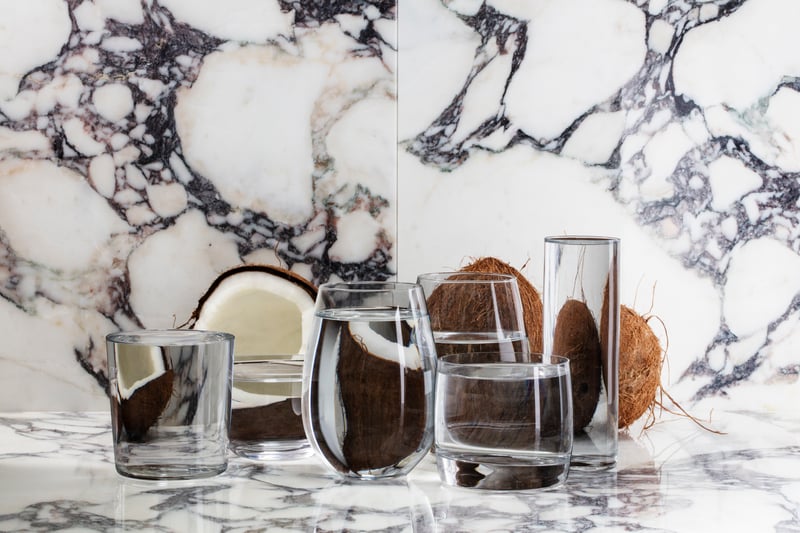 Have you ever fallen head over heels in love...with stone tile? It's a surprisingly common phenomenon, and one we encourage at Decorative Materials. Many of our clients find themselves drawn to a particular type of stone —and eager to incorporate it into their projects. Typically, their goal is to elevate interiors by creatively incorporating bold stone features. Our job is to capitalize on each client's preferred stone styles, and, in many cases, make it the focal element of the entire design.
The inherent beauty of stone sometimes deludes people into thinking that it can be incorporated effortlessly into any look. In reality, however, it takes considerable planning to make statement stones work. The wrong look could easily overwhelm a room or blend in and be lost altogether.
Stone can be a major investment, so it's critical that you get it perfect the first time. We're happy to steer you in the right direction with these tips and tricks:
How to Incorporate Natural Stone
Natural stone has a way of bringing creativity to the forefront of any design. Even the most pristine stone has variations; the uniqueness of the final product is largely made possible by the effort to accommodate and even celebrate alleged flaws.
Stone's emphasis on perfect imperfection is most evident in uniformly shaped tiles. Each tile has its own unique character — but together, the right stone tile can provide undeniable wow factor. The awe such designs spark can be two-fold: first, they impress with their bold vision, which is most evident from afar. On closer examination, however, their intricate, yet eclectic nature comes to the forefront.
Stone can be incorporated in a variety of spaces and integrated into numerous aesthetics. In a bathroom or powder room, it can create the illusion of movement, causing the eye to perceive the space as larger. In the kitchen, stone may serve both a luxurious and practical function, with matching stone designs used in accent walls and even for countertops. Statement stone can also make a grand impression in mud rooms, living rooms, and in virtually any other space imaginable.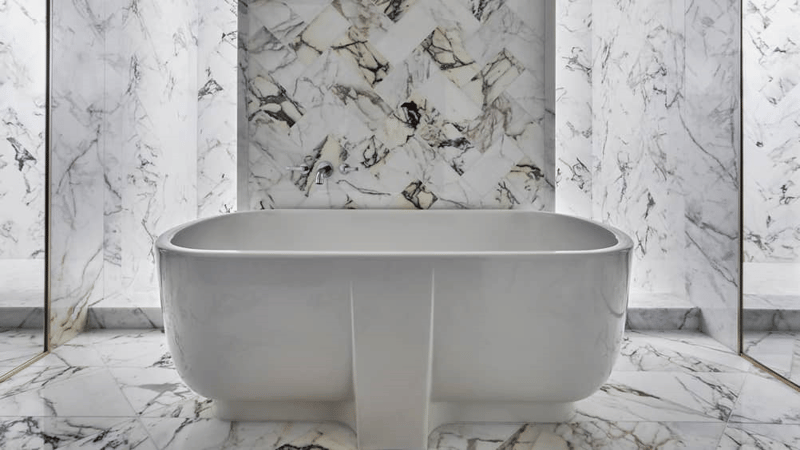 Why Color Matters
Color doesn't always play a central role in stone selection and design integration, but it should. Each stone's unique hue can determine a lot about how it is incorporated into a given space. Hence, stones should be selected not only based on their color, but also based on how their natural hues tie in with existing or intended color schemes.
Some clients build rooms around a specific stone accent, while others are content to select a type of stone that fits in with existing or planned features such as paint color, furniture, or artwork.
How stone elements play in with the rest of the design will depend, in part, on the room and the role stone plays within it. In a kitchen, for example, statement stones can take on a sleeker look when seamlessly integrated with appliances and cabinetry. A light grey shade of stone may be used alongside trendy grey cabinets, while an all-white stone and cabinetry combination can visually expand any kitchen.
No matter your preferred aesthetic, you'll want to keep not only the base color of the stone in mind, but also veins or other details. These could either provide valuable contrast, or, by matching with other elements, tie the room together.
How to Achieve a Bold Look
Perfection alone is no longer the primary goal in tile design. These days, it's all about selecting a feature that is full of personality — and placing that feature front and center.
Often, alleged imperfections provide the most visual interest. With marble, for example, variations in veining create a sense of movement. Artistic Tile's Cipollino, for example, takes this concept to the next level with bold and diverse veins that join forces to create an awe-inspiring look.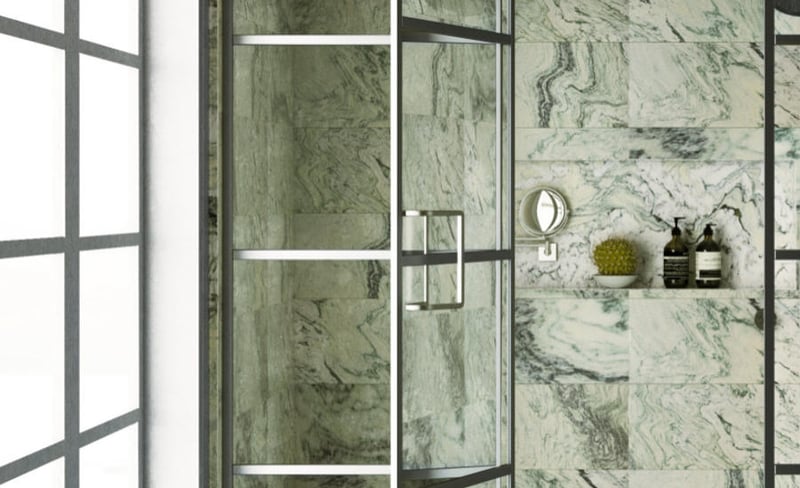 Artistic Tile also embraces the personality of statement stone with its breathtaking Breccia Capraia marble, which boasts unique veining you won't find anywhere else.
Sometimes, boldness comes not from the tile itself, but from where and how it is placed. For example, while natural stone can be an appreciated — but often expected — flooring choice, it quickly attracts attention when incorporated into an accent wall. Stone wall slabs, in particular, stand out while delivering an undeniably elegant look. In the kitchen, luxurious slabs offer a bold, yet refined look when incorporated into accent walls and matched with distinctive island countertops.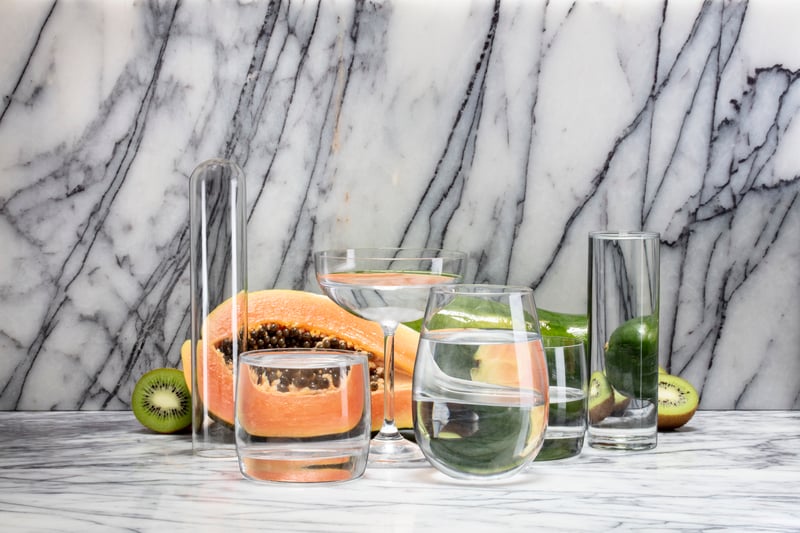 Natural stone can instantly refresh and elevate your interior. Take a risk and opt for a bold look that will get people talking. You'll never regret upping your style quotient with a stone-based aesthetic that is both trendy and timeless. Because stone is a big commitment, however, you'll want an expert in your corner to guide you as you bring your sophisticated vision to life.
Are you looking to incorporate natural stone in your design but not quite sure where to begin? We'd love to help. To get started, take our design style quiz — you'll learn more about the options that meet your unique preferences. You're also welcome to visit one of our Colorado tile showrooms or contact us online.