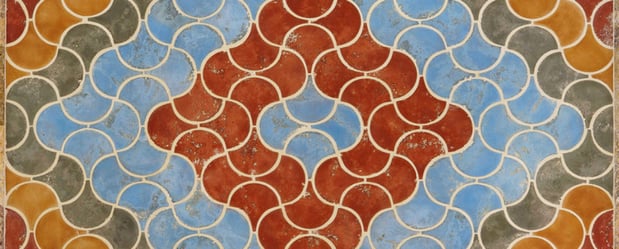 Image via Arto
You're ready to update your home with eye catching tile, but you demand a style that will stand the test of time, both in terms of style and durability. One option is to consider is Terracotta. Increasingly popular at tile industry events such as CERSAIE, terracotta is far more versatile than the average individual suspects. A recent infusion of Moroccan style has brought terracotta from Southwestern staple to modern statement piece.
The term "terracotta" literally means "baked Earth." The material is often associated with pottery, but is just as beautiful as floor and wall tile.
Terracotta boasts a long and impressive history; it formed the backbone of Indian sculptures and Roman friezes thousands of years ago. One of the most famous examples is the iconic terracotta army of Chinese emperor Qin Shi Huang.
Today, terracotta tiles consist of fired, unglazed clay. They boast a distinctive reddish-brown hue. They evoke the classical appeal that has made them a top choice among designers for millennia.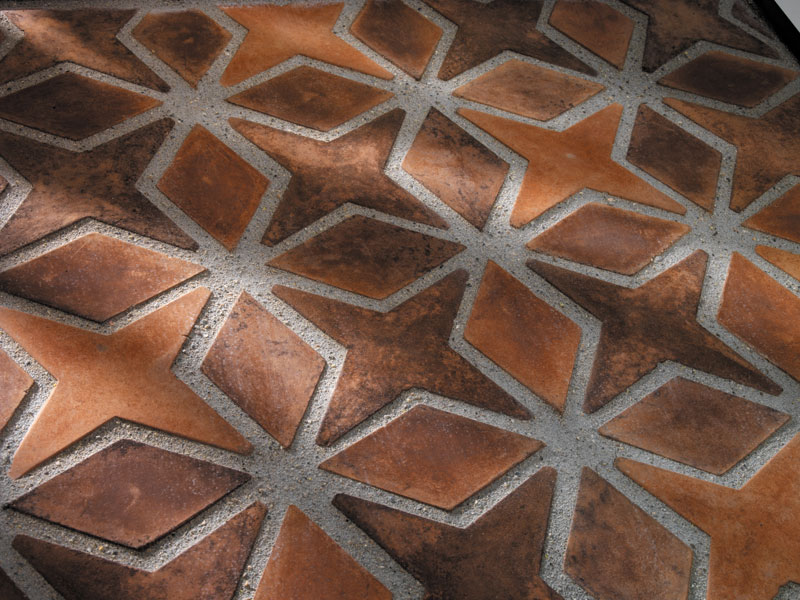 Image via Arto
Terracotta Tile: Durable, Versatile and Beautiful
Terracotta tiles have an earthy, almost weathered feel. They make homes feel more elegant, but also more welcoming. Terracotta is one of the few materials that simultaneously feels timeless and trend forward.
Many homeowners choose terracotta tiles for their sheer durability. These tiles hold up to heavy use. In fact, with proper installation and maintenance, they can last indefinitely. Many homes boast terracotta tiles passed down through the generations, often for over 100 years.
Outside, terracotta stands up to a variety of elements. Its naturally vitrified body protects it against airborne pollutants that could destroy less durable materials. Patio-based terracotta can take on a weathered look over time, but if anything, that adds to its charm.
Despite its Southwestern association, terracotta is resistant to mold and therefore ideal for high-moisture areas such as bathrooms and kitchens. This resistance doesn't remove the need for regular cleaning, however: If mold or mildew eventually develops, it can permanently stain affected tiles.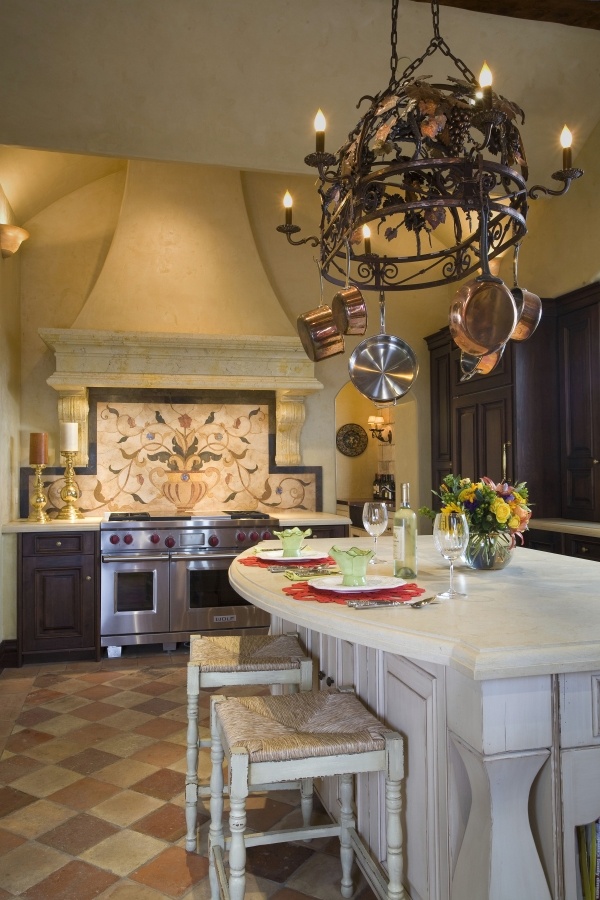 Because terracotta is so versatile, it can be successfully integrated into nearly any room in your home. In some climates, it can also be used as patio tile. Terracotta can span styles from Mediterranean to Southwest, even to refine rustic European.
Potential Downsides of Terracotta Tile
Terracotta tile holds many notable benefits, but it's not right for every home. Perhaps the most concerning downside: These tiles are notoriously porous. Although porous floors often boast better traction, they can be difficult to maintain. Without proper care, moisture and dirt can quickly build up in the tile's pores, leading to discoloration.
Terracotta may initially look stunning in its natural state, but this effect won't last long. Just a few weeks of use without sealing can leave tiles looking worn and mottled. Ideally, terracotta tiles should be sealed on an annual basis -- especially in kitchens or other areas prone to spills.
Although versatile, terracotta is not equally durable in all climates. While terracotta works wonderfully as outdoor patio in select warm environments, it's best left indoors for Colorado homes and in other freeze-thaw regions.
Care and Maintenance
As mentioned earlier, terracotta tiles may require extensive maintenance. Annual sealing is non-negotiable. Although sometimes labor-intensive, sealing can be viewed as an opportunity for updating the tile. Different finishes can create a variety of visual effects. For example, some seals naturally darken terracotta floors, lending them a more sophisticated vibe.
Terracotta tiles should be regularly mopped or wiped down to prevent dirt from sinking into pores. Spills should be cleaned as soon as possible to reduce the potential for permanent staining. To clean sealed Terracotta floors, use a mild household detergent. Occasionally, a mild grout cleaner may be needed to keep grout between tiles looking fresh. Steam cleaning may prove necessary for heavily soiled terracotta tiles.
Moroccan-Inspired Terra-Cotta Tiles
Terra-cotta can be incorporated into a variety of patterns. Some homeowners prefer simple square tiles, while others seek a more intricate look. If you're hoping to make a statement, Moroccan-inspired terra-cotta tiles may be your best bet. Drawing on the intricate nature of Moroccan mosaics, Moroccan-inspired patterns bring unique shapes and other design elements to otherwise ordinary tile. Various glazes and pigments deliver greater versatility to the terra-cotta look, allowing for a rich, eye-catching aesthetic that instantly adds allure to any space.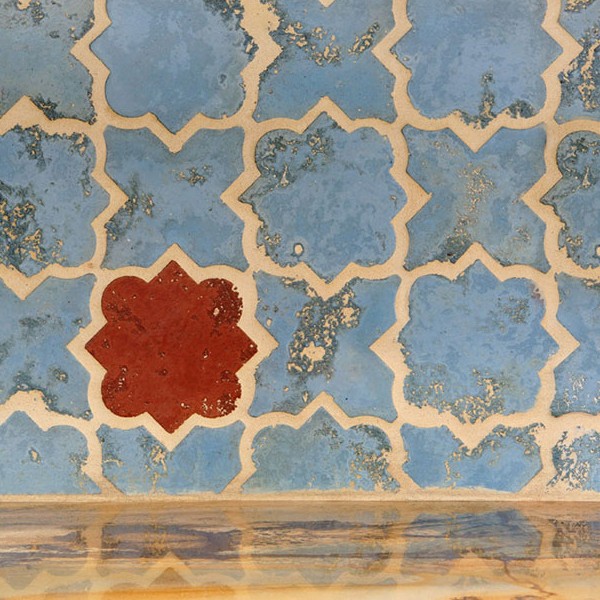 Image via Arto
As with any Moroccan look, Moroccan-inspired terra-cotta seeks to deliver peace and harmony through inspiring patterns. The goal is a beautiful representation of infinite symmetry.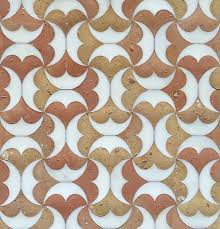 Moroccan-inspired terra-cotta tiles could transform the look and feel of your home, while also increasing its value. It's a great option for a classic and unique look. This style isn't appropriate for every home, however, so it's imperative that you visit an Aspen or Denver tile showroom first to learn more. Ready for a style refresh? Contact us to learn more about incorporating this tile into your home.