Committed to supporting the growth of the nation's most inspiring mosaic manufacturers, our Decorative Materials team is always happy to celebrate the accomplishments of our most trusted partners. Recently, this meant visiting Virginia's Eastern Shore, where we paid homage to the wonderful New Ravenna.
Boasting thirty years in the business, New Ravenna has certainly made its mark on the community of Exmore, Virginia. We were thrilled to explore this remarkable town and discover the sights and sounds that inspire these talented tile artisans.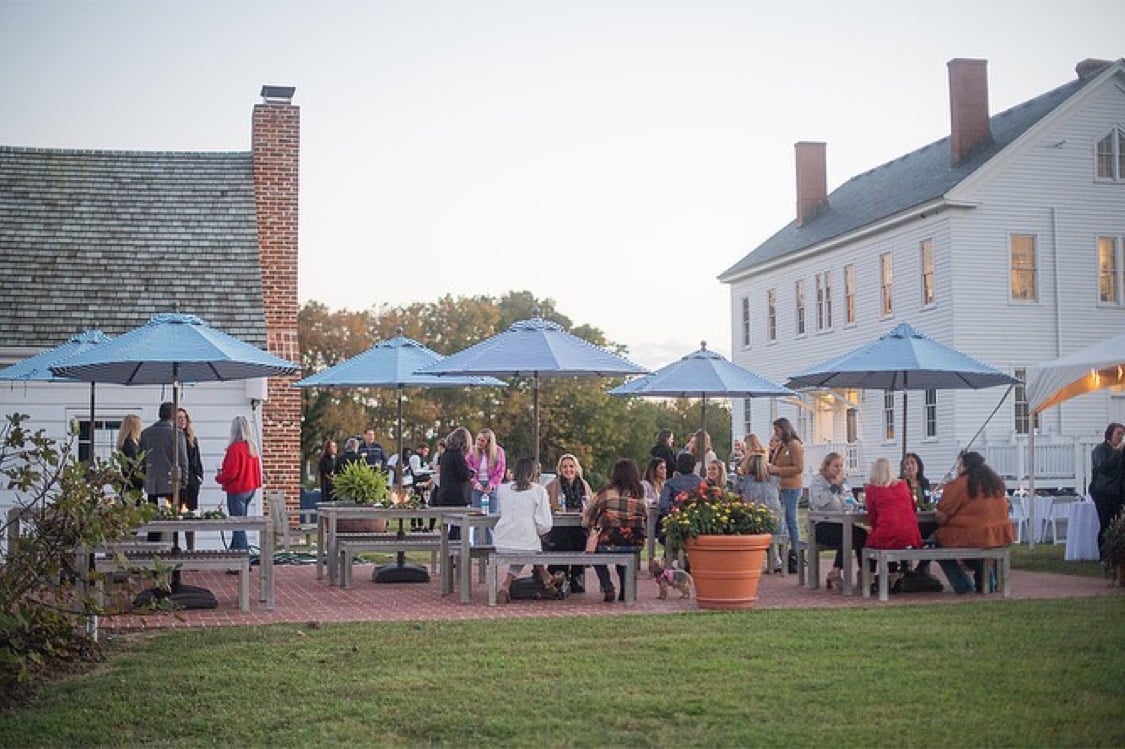 Our trip revealed the important role that custom mosaic tile art has played not only in the top interior design trends of 2022, but also, throughout the past several decades.
About New Ravenna
Virginia tile manufacturer, New Ravenna, proves that intricate tile designs can function as moving works of art.
The incredible Sara Baldwin founded this mosaic mecca in 1992, following a mesmerizing visit to the Metropolitan Museum of Art. Inspired by the Roman mosaics on display, she made it her mission to bring this old-world artistry to modern tile design.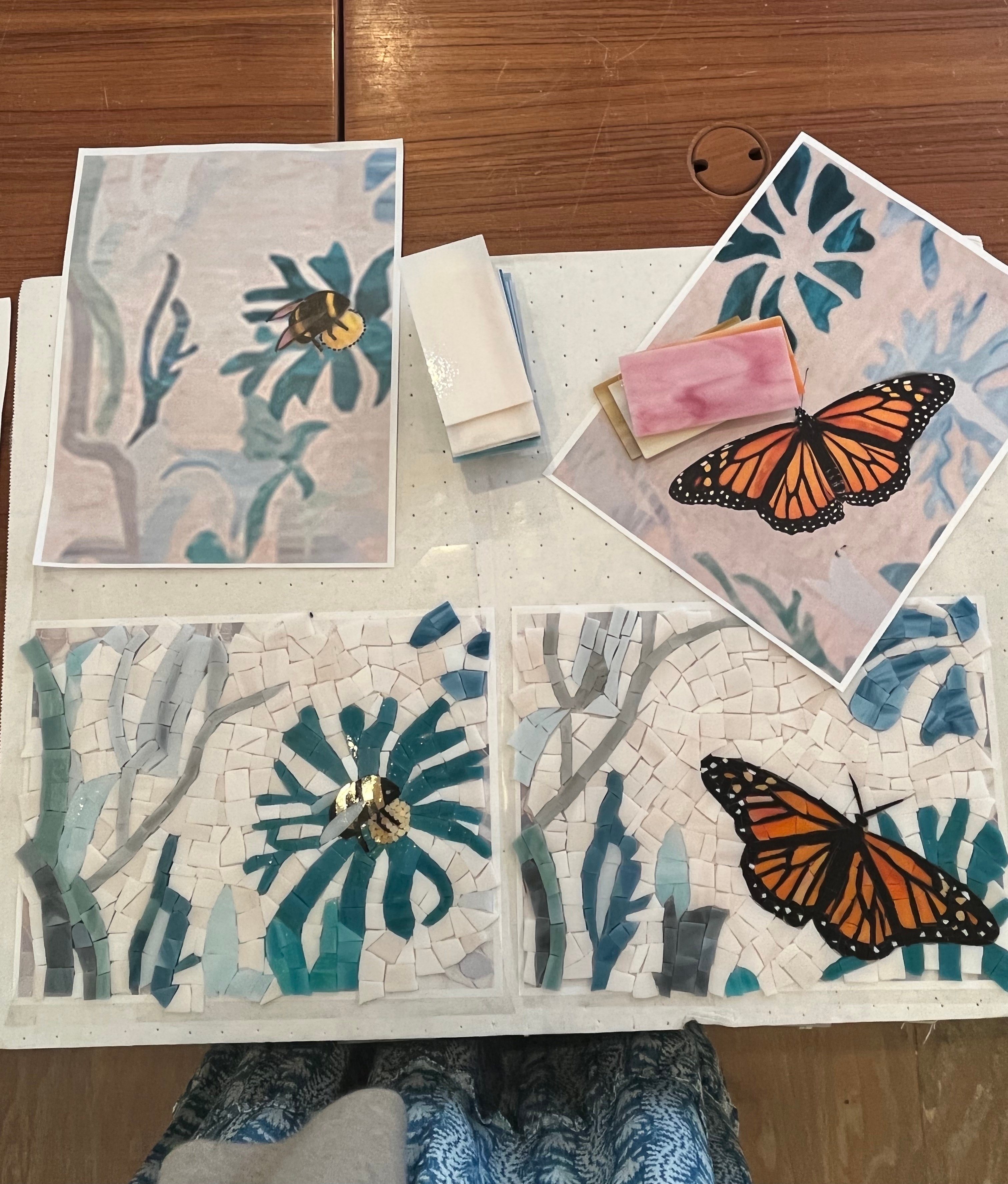 Since then, New Ravenna has come a long way. Today, the company boasts an impressive design team that includes over 100 talented artisans. The focus remains firmly centered on handcrafted mosaics, including murals, field tile, decorative borders and more.
Variety is the name of the game for New Ravenna, which aims to introduce new and exciting concepts while always making a statement.
From stone to jewel glass to shell, a variety of materials are incorporated in the designer's top projects. These draw inspiration from many of our favorite styles, such as geometrics and botanicals.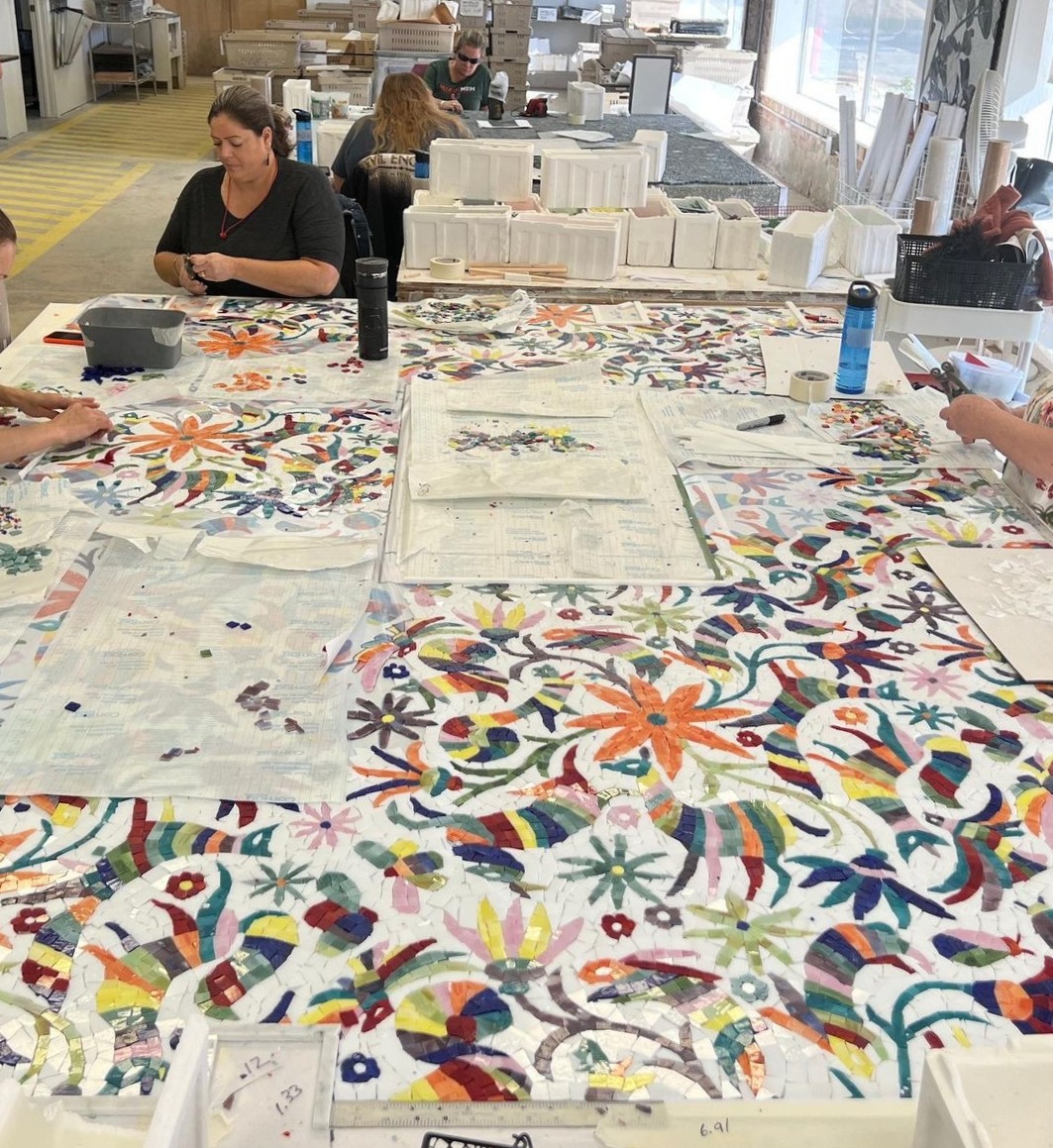 We've closely followed New Ravenna's journey while developing a strong partnership with this tile leader. We jumped at the opportunity to pay homage to – and learn more about – a company that can best be described as an artistic tour de force.
Highlights of the Trip
New Ravenna's 30th anniversary celebration was attended by several members of the Decorative Materials team including Kirsten, Jenn and Kara. We were also joined by the lovely Barbara Glass Mullen, who is a big fan of New Ravenna products and uses them in a great deal of her projects.
Our visit to Exmore was as educational as it was festive. We'd long been aware of New Ravenna's emphasis on handcrafted mosaics, but seeing it firsthand creates a renewed appreciation for their work.
It would be an understatement to say that New Ravenna's projects show attention to detail. We loved seeing these experts in action. There's no question as to whether they're passionate about their work. It was truly inspiring to see such dedication on full display.
We also discovered just how efficient New Ravenna's process has become. This can be seen in their waterjet facility, which divides the day into multiple eight-hour shifts to ensure full productivity 24 hours a day.
Once we'd gotten a better sense of all that goes into New Ravenna's design and manufacturing effort, we were even more appreciative of the final product. As always, the tiles were absolutely gorgeous.
Upcoming Collection
Now that the New Ravenna team (and its many enthusiasts) have taken a celebratory look at the past, it's time to turn our focus toward a bright future. During our visit, the Decorative Materials team enjoyed a sneak peek at their upcoming collection.
Featuring modern twists on classic patterns, the new collection will bring a fresh feel to New Ravenna bestsellers with different materials and an updated scale. We're excited to show off their latest and greatest designs to our clients in the near future when the collection is officially released.
Partnering With the Best and Brightest in Artistic Mosaics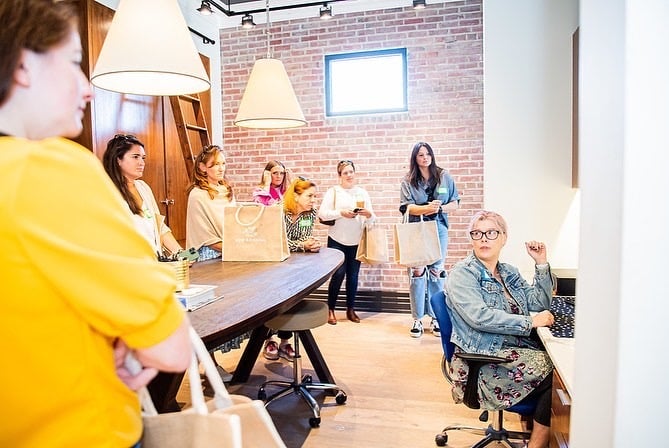 After our trip to Virginia, we're feeling an increased enthusiasm about the future of mosaic design. Our partnership with New Ravenna is stronger than ever – and this is just one of many amazing relationships we've cultivated over the years.
Ready to learn more? Reach out today to chat about the most exciting opportunities in mosaic design – or to schedule your visit to our tile showrooms in Denver, Vail, Basalt or Telluride.