In the world of interior design, old trends inevitably resurface. No matter how outdated they seem, it's only a matter of time before they somehow creep back, regardless of how 'out' they previously seemed. When this happens, however, these throwbacks are typically complemented by fresh looks that deliver a surprisingly modern edge. Such is the case with several of the latest styles we've seen taking over in the ever-changing world of interior design.
Vibrant looks from the 60s and 70s that seemed all but obsolete are currently in the midst of a much-deserved renaissance — but they don't look quite like they did half a century ago. Less desirable elements such as excessive amounts of garish orange have been phased out in favor of a tempered approach in which the best of new and old styles are combined to great effect. This combination is ideal for anybody who has grown restless with the dominant themes of the past decade but doesn't feel quite prepared to take on extra bold looks. A middle ground is possible when the trends highlighted below are incorporated strategically into modern projects:
Retro Colors
If you've tired of the neutrals that took over the world of interior design several years back, there's no better option for a refresh than infusing 60s and 70s colors. Uncompromisingly vibrant hues such as orange, sunshine yellow, and turquoise are sure to stand out. These colors can bring an instant splash of brightness to areas that have grown stale after years of neutral-dominant designs. In recent years, we've also seen the return of some of the earthier colors associated with the 70s.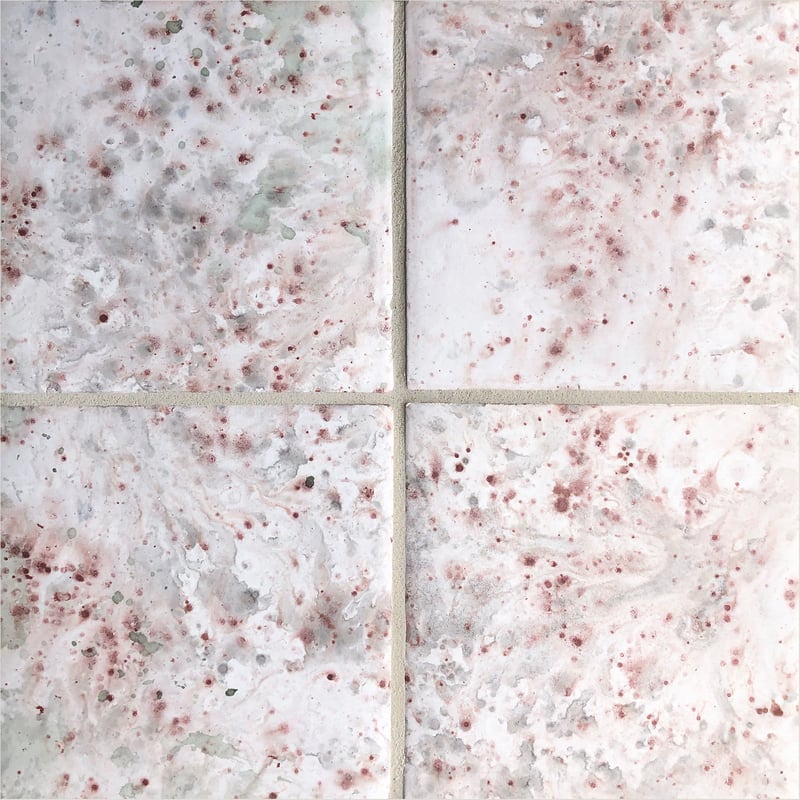 Perhaps you prefer a tempered approach to infusing psychedelic design concepts. No worries — not everybody is immediately willing to take on the boldest throwback looks. Instead, consider pairing your favorite retro colors with navy blue. Dark shades of blue are currently on trend, and for good reason: they complement a variety of colors while delivering greater visual interest than standard neutrals. This lovely combination will help you achieve the best of both worlds: psychedelic appeal and a grounded, modern look.
Playful Geometrics
While most people associate retro style with a very specific set of colors, that's certainly not where the spunky concept ends. Distinctive shapes are just as vital to the resurgence of 60s and 70s style. Geometric looks were particularly prominent during the 70s, when a variety of bold shapes brought a daring and often, artistic feel to otherwise straightforward spaces.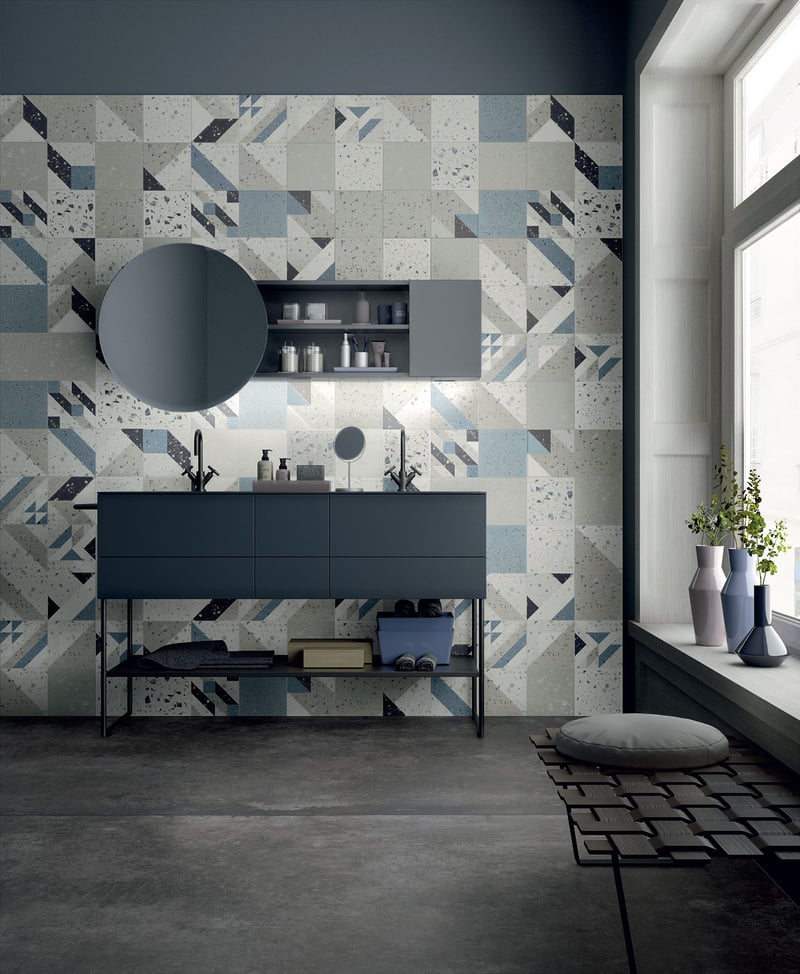 While throwback geometrics can be seamlessly incorporated in a wide variety of spaces, they're currently most at home in refreshed bathrooms and powder rooms, where they make an instant impression regardless of color. In such settings, the right geometric patterns can simultaneously feel playful and practical.
Trippy Patterns
Patterns were a big deal during the 1970s, when intricate, yet bold looks were favored over the cleaner, more basic designs that took over several decades later. We're pleased to see some of the trippiest, and yet, most appealing patterns of the 70s make their long-awaited return. Inherently interesting, these looks hold the power to instantly make a statement. They look particularly impressive when incorporated in kitchen backsplash and statement walls.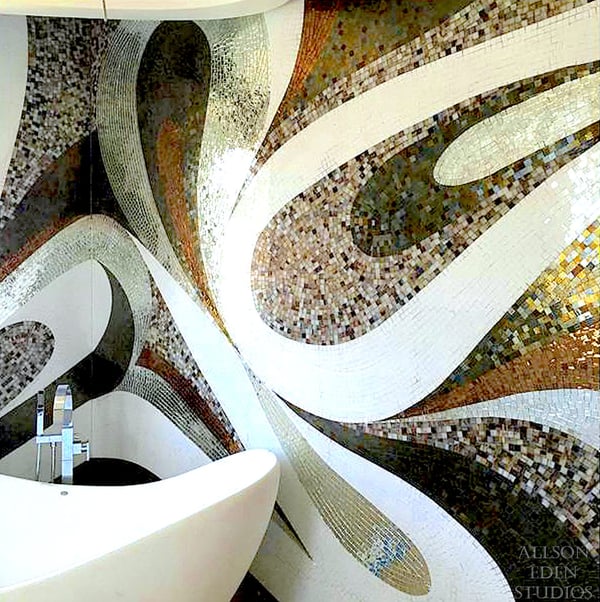 We're falling head over heels for the return of the groovy aesthetics that first made their mark several decades ago. Whether you want to go all out with a lovably nostalgic look or tone it down with conservative elements, you'll love the surprisingly fresh feel that 60s and 70s motifs bring to your design.
Are you ready to incorporate psychedelic ceramics or some other daring, yet nostalgic design in your favorite space? We're happy to serve as a source of inspiration. Feel free to check out our Product Lookbook or stop by one of our showrooms to find new ideas. Otherwise, you're always welcome to contact us online.