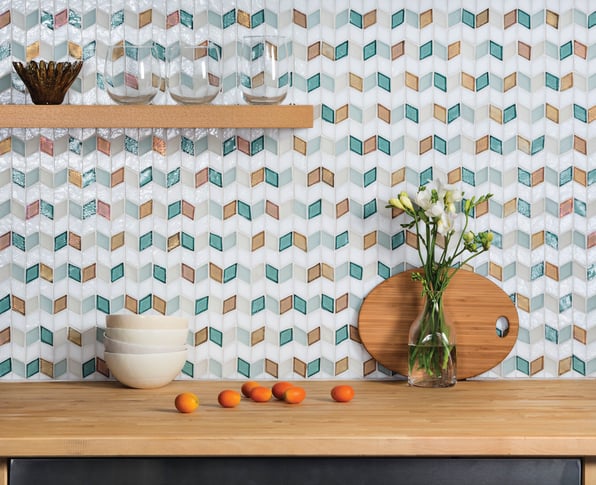 We recently had the honor of hosting Thom Vaughn, Senior Regional Account Manager and Glass Tile Guru from Oceanside Glasstile, for dynamic CEU presentations in Denver, Vail & Aspen.


In additional to manufacturing & installation, we found the history of glass tile intriguing. Did you know glass tile was first used in the 3rd Century BC in the Great Baths in Pakistan? As it turns out, glass tile is
not a trend after all, but rather a product with incredible history!

Over the years, multiple processes for manufacturing glass have been introduced to the market. Hot versus cold manufacturing processes affect the pricing, durability as well as the color of the product.

After you've thoughtfully specified the proper product for your project, installation is a key component. Make sure your installer refers to the TCNA Handbook for detailed guidelines including fully back buttering each piece as well as using the proper trowel size.

In the realm of glass tile, price is usually quite reflective of quality, so at the end of the day "you get what you pay for."

Most of all, we are here to help you specify proper glass for proper installations. We want to be your partner every step of the way to insure the perfect product for the perfect project! So, let's start designing with glass tile!