Tradition is a big deal for Aspen designers and business owners Carrie Wolfer and Maggi Thompson. We're not just talking about the traditional themes that appear in many of their designs. The traditions of artistry and small business ownership are even more important, as evidenced by the carefully chosen moniker for their firm: Della + Zella.
Named for the founders' great-grandmothers, this title reflects Carrie and Maggi's heritage as the descendants of successful business owners. At Decorative Materials, we're proud to support this beautiful tradition through our relationship with one of Aspen's most impressive interior design firms.
The Della + Zella Team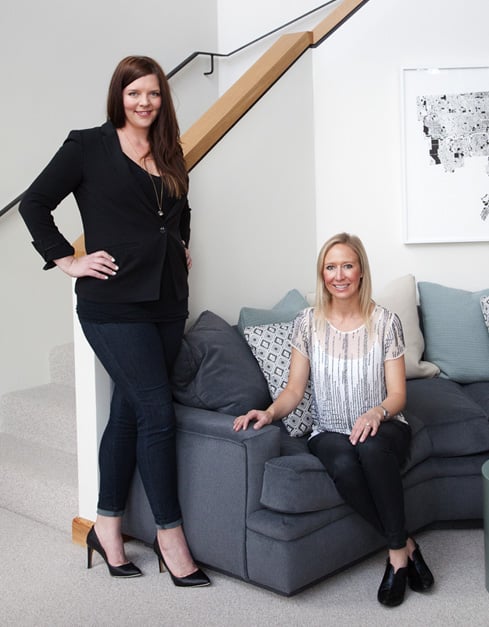 Carrie and Maggi boast the kind of rapport and mutual respect that only comes about after years of shared professional pursuits — and friendship. They previously worked together for another design firm but eventually outgrew their positions and decided to make their mark in the small business world.
Since opening in 2013, Della + Zella has expanded to include Clara and Megan, who work with Carrie and Maggi in a modest office. The members of this close-knit team pride themselves on their open and honest approach to communication. While they appreciate Della + Zella's team-oriented approach, they also make every effort to carve out time for themselves. From hiking to spin and HIIT classes, a variety of activities help them recharge so they can work more effectively as a team.
Top Sources of Inspiration
Inspiration can take many forms, but at Della + Zella, it's largely dictated by the architecture and structure of the homes the firm's talented designers transform. Client preferences also play a huge role; some prefer traditional looks and others enjoy playing with bold concepts. Other ideas originate during adventures in design meccas such as Los Angeles, New York, or Paris.
Current Favorites
There's a lot to love about the current design landscape. Carrie and Maggi are particularly enthusiastic about the recent penchant for mixing old with new. This can take many forms. Many clients, for example, are eager to freshen up long-held antiques and other existing pieces with new elements.
Beyond blending old and new, the designers of Della + Zella enjoy playing with textures. Different fabrics and material selections can quickly add layers to deliver visual intrigue.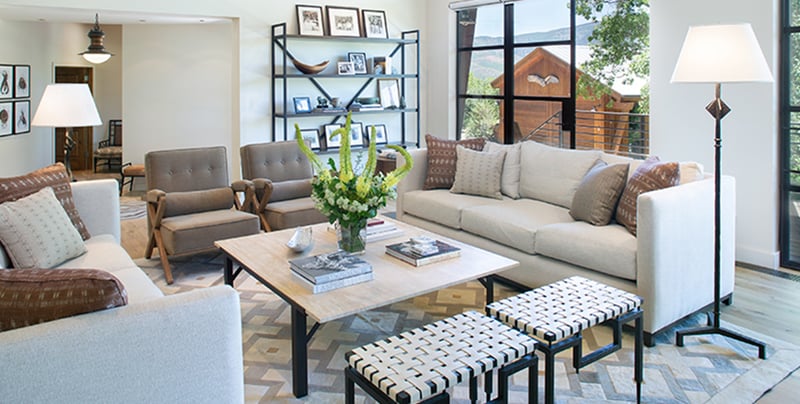 On the flip side, Carrie and Maggi aren't particularly fond of the current prominence of gray, which has the tendency to appear cold and uninviting when overused. Hence, their efforts to convince clients of the value of other colors. Another pet peeve: furniture that is not scaled properly. When you observe Della + Zella's creations, you'll note furniture that is perfectly in sync with its surroundings.
Proudest Moments
The designers of Della + Zella have many reasons to be proud. Right now, however, they're particularly pleased about their work at the Dancing Bear Penthouse, which they were granted the freedom to design as they saw fit. This particular project involved a great deal of creative freedom — and a lot of high-end finishes.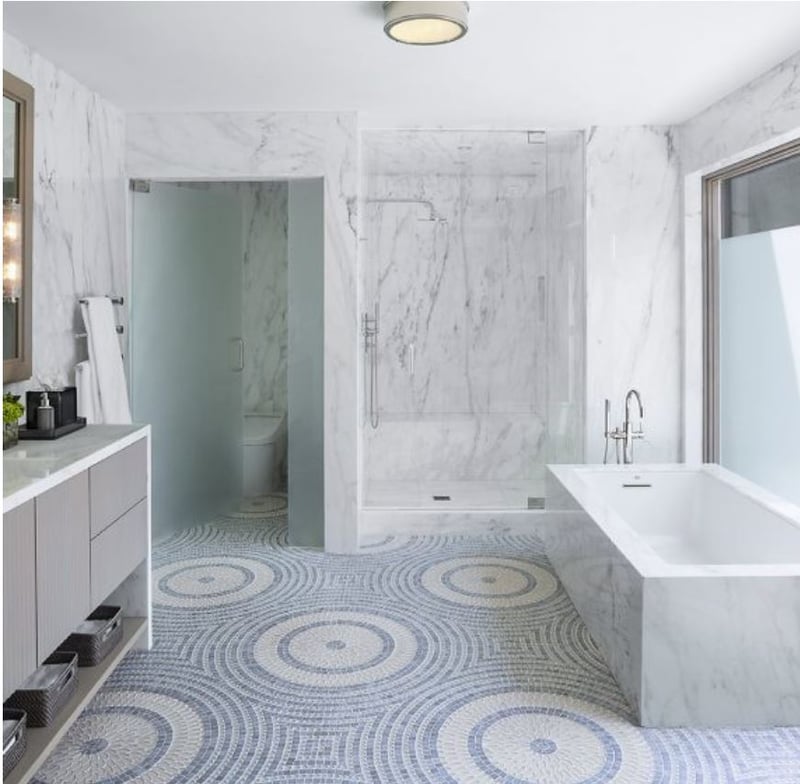 Another project worth nothing: Woody Creek, in which Carrie and Maggi combined elements of traditional and modern design to form a beautifully layered, yet up-to-date look.
Della + Zella and Decorative Materials
Decorative Materials was involved in Della + Zella's recent Woody Creek project, but that's only the beginning. The two businesses have collaborated on a regular basis these past several years to produce some truly impressive designs.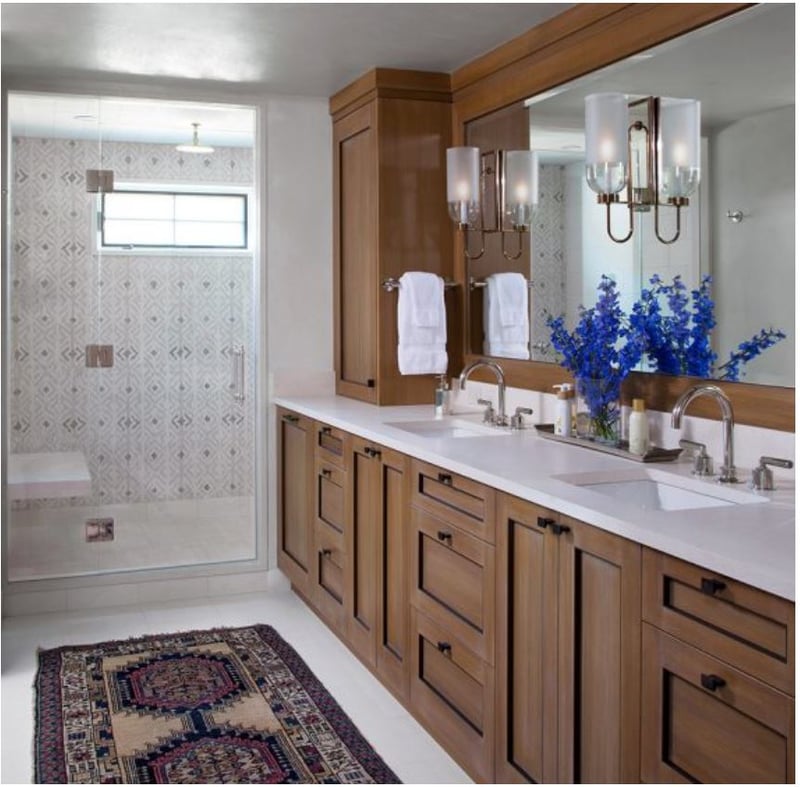 Carrie and Maggi appreciate the vast selection of one-of-a-kind products that Decorative Materials provides. They regularly take clients on tile showroom field trips, where they can get a better feel for how particular tile designs look in real-world environments.
If you feel as inspired as we do, feel free to stop in at one of our tile showrooms for even more ideas. Otherwise, don't hesitate to contact us online to learn more about our work with today's top designers — and to discover what we can offer for your home's interior design.