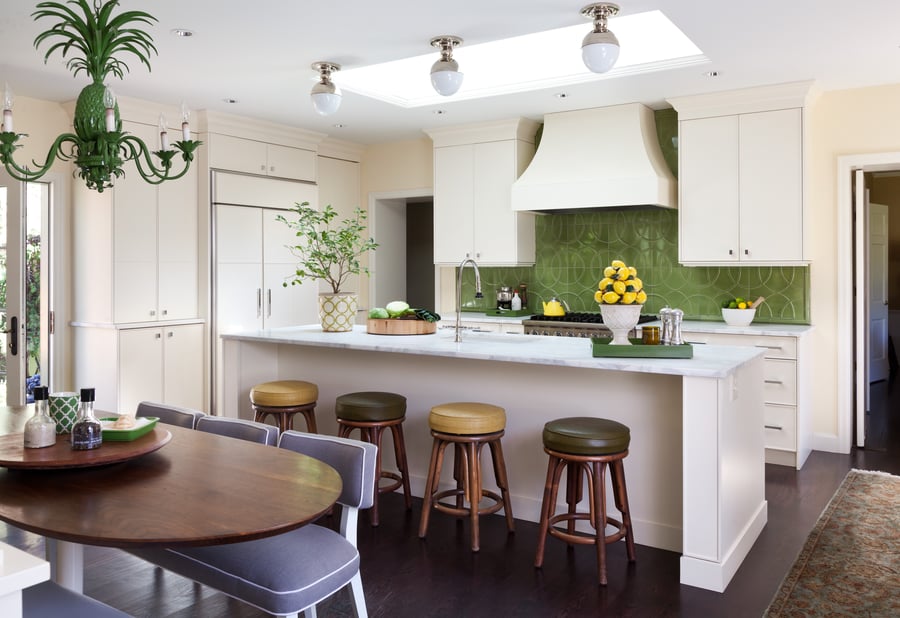 One of the greatest privileges of working in the tile business: collaborating with the region's best and brightest designers. Their passion cannot be denied — nor can their inherent talent.
At Decorative Materials, we're always impressed by Angela Otten of Inspire Kitchen Design Studio. The studio's name fits; we came away feeling deeply inspired when we recently chatted with Angela about her growing company and her new showroom.
An Exciting Entry Into the World of Interior Design
Angela and her husband, Steve, have long worked in kitchen design; an opportunity at a high-end company originally brought the design-oriented couple from Minnesota to Denver. They honed their skills and style over the years, finally making the leap into business ownership two years ago.
Recently, the couple opened their showroom in the International Design Collection Building. Specifically designed for collaboration, this unique setting encourages the couple to work closely with the other artistic types that gather there.
The Inspiration Behind Inspire Kitchen Design Studio
Angela finds inspiration anywhere and everywhere. She adores Houzz and Pinterest, but her best work derives from her deep-seated desire for originality. She believes that each home offers a different personality and aesthetic — and she's all about providing options that remain true to the home's spirit while also integrating client preferences. Her ingenuity is immediately evident to her devoted clients, who appreciate her willingness to try new methods of integrating styles and techniques.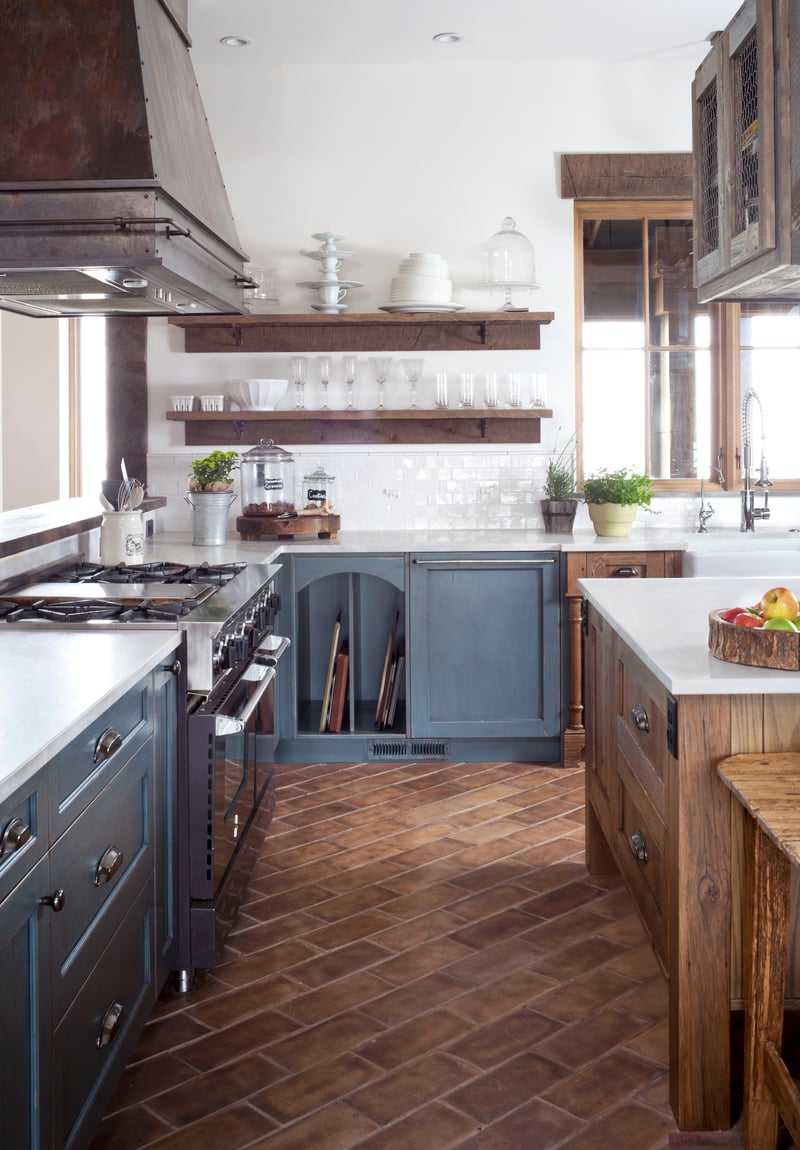 Current Favorites
Angela loves to push the envelope with bold looks that bring kitchens to life. Right now, she's all about European veneers, mixed metallics, and brushed brass. She also adores the look of cold-rolled steel blended with walnut veneer. Textures play a huge role in her latest work; she's determined to blend different elements to create a cohesive and attractive end product.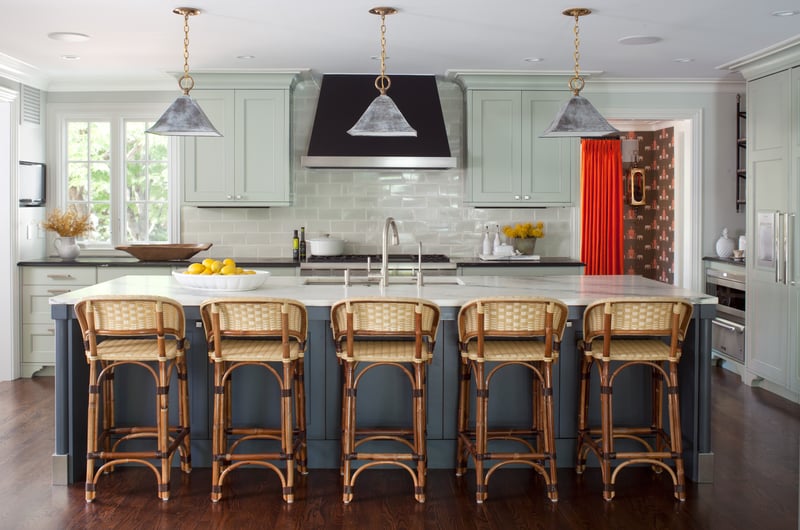 Angela keeps a close eye on color trends and, when possible, integrates unexpected pops of color into her work. She's found that certain appliance brands — such as Blue Star and La Cornue — are capable of bringing the perfect amount of color into otherwise neutral-dominant space. Otherwise, she tends to gravitate towards soft hues such as taupe and off-white.
No matter the current trends, you won't find Angela bringing her designs out of proportion. She believes this element is key to a successful kitchen. Looks that drive her nuts include asymmetrical cabinets and undersized hoods for ranges.
Sources of Pride
Now that their beautiful showroom is open to the public, Angela is proud of the space that she has designed, as well as the talented team she has brought together. The 3,500 square foot showroom portrays many different styles of kitchens — from traditional to ultra modern. Her team has grown quickly — Inspire KDS has four talented designers available to help bring every client's wishes to life. They are supported by three AutoCad technicians who make the details come together as well as a skillful installation team, headed up by Steve Otten.
Angela is proud of the methodical, personalized approach employed at Inspire Kitchen Design Studio. She and her team emphasizes a thorough client interview process in the interest of determining what clients want and how they can get the most of their kitchen both now and in decades to come.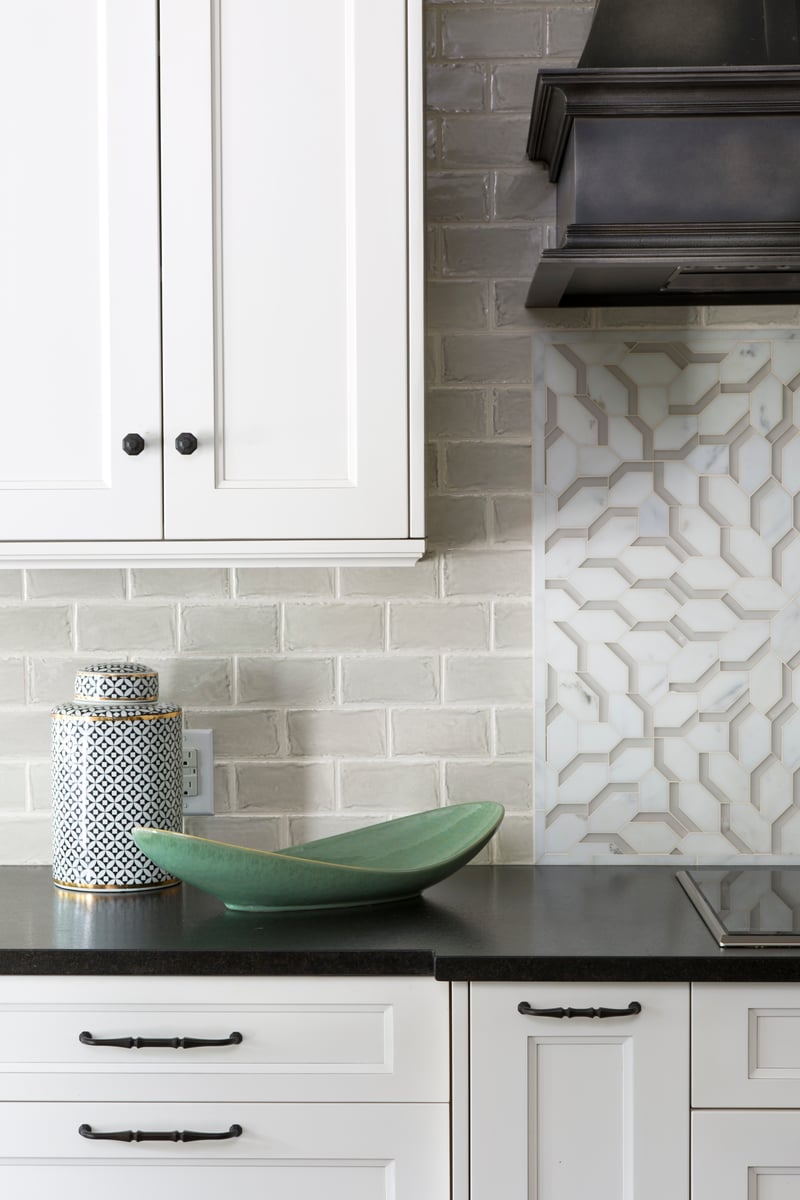 Inspire KDS and Decorative Materials: A Match Made in Heaven
Decorative Materials made an indelible impression on Angela when she first moved to Denver. We are her go-to for the vast majority of her tile purchases. Not only does she regard every piece in the showroom as a work of beauty, she appreciates the attentive service and strong relationships she's built over the years.
Feeling inspired? We certainly are! Discover for yourself why our tiles are consistently present in Inspire Kitchen Design Studio's work. Stop by one of our tile showrooms today or contact us online to learn more.