The Denver community constantly pushes the envelope with cutting-edge architecture and interior design projects that retain classic appeal. Many of these can be credited to Ruggles Mabe Studio, a boutique firm that boasts an impressive reputation.

Founded in 1970, Ruggles Mabe blends strong traditions with a spirit of innovation. The firm's memorable name derives from its CEO Don Ruggles and President Melissa Mabe, but it owes many of its recent successes to Director of Interior Design, Emily Lindemann.
We had the opportunity to chat with Emily recently and were impressed by her passion and wealth of interior design knowledge. Based on our conversation, it's easy to see why Ruggles Mabe has such a stellar reputation.
Keep reading to learn a little about Emily's work with Ruggles Mabe – and to see for yourself why this firm is so influential in Denver and beyond.
From Fashion to Interior Design
Emily got her start in the fashion world and continues to draw inspiration from this early area of passion. She attended Colorado State University, where she studied apparel design and production. From there, she made what, at the time, seemed like a natural move – New York and the world of fashion.
Eventually, Emily came to crave stability. Unfortunately, this can be tough to come by in the constantly evolving fashion industry, as exciting concepts tend to fall within the constraints of six-month segments. Beyond this, Emily felt called to interior design. She's grateful to have been in the right place at the right time; a fortuitous meeting with Melissa Mabe set her new career path in motion.
Since then, Emily has committed to learning the trade inside and out. Today, she's a respected name in the local design community — and Ruggles Mabe is lucky to have her on board.
Trends Versus Tradition
As we've mentioned previously, traditional design is a big deal for Ruggles Mabe, regardless of which trends are dominant at any given time. Occasionally, however, traditional is trendy. Recently, for example, the firm has seen an "awakening [of] a new aesthetic that hasn't been requested of us in a long time."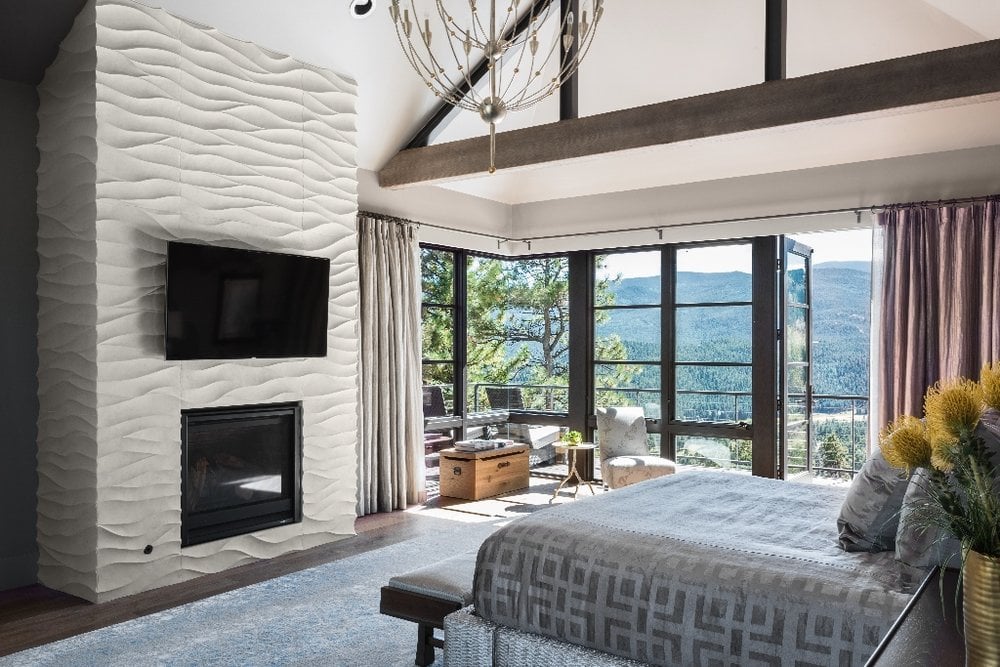 Fireplace Surround: Ambra Bianco Carrara
With Ruggles Mabe, the appeal is not only in the use of traditional design, but also, in the eclectic integration of modern elements. Each project evolves along the way to reflect the client's vision, which often involves a similar blend of old and new. The main goal is never to be trendy for the sake of it, but rather, to find original ideas that capture the essence of every client.
To keep designs looking fresh, Emily and her team members draw inspiration from constant exploration. The perfect example? Her recent experience at Roundtop, where she was able to engage in meaningful conversations with several vendors. She was fascinated by their approach to procuring lighting, finishes, and furniture.
A New Journey

With

Couer Interiors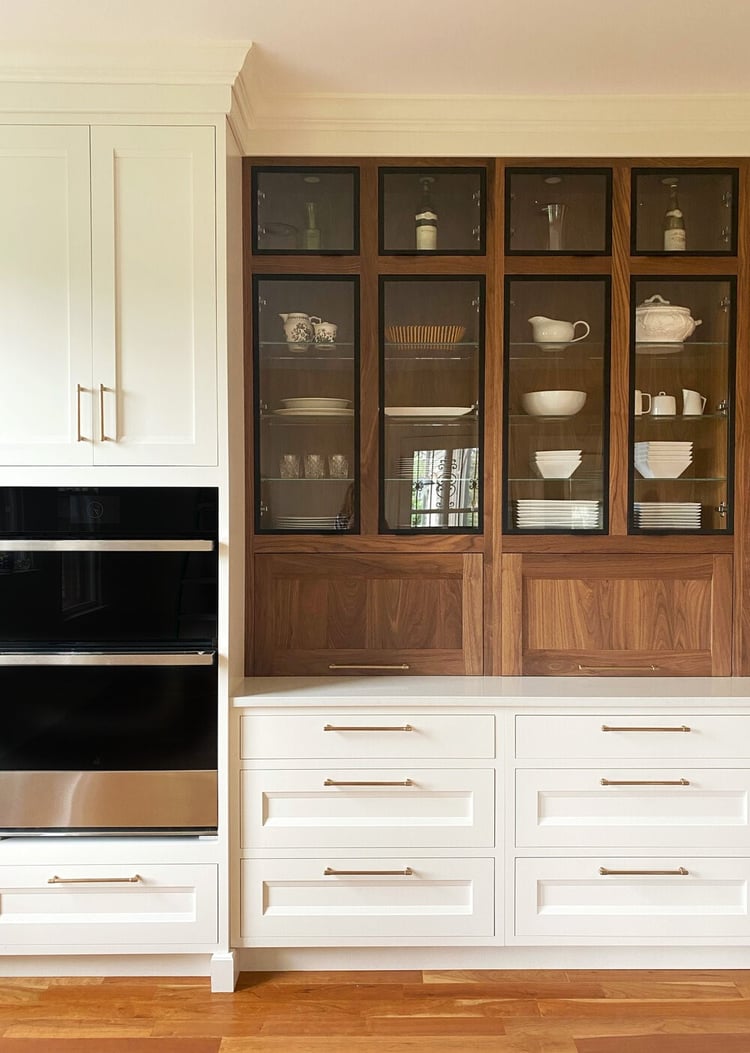 A variety of compelling opportunities promise to make 2022 a great year for Ruggles Mabe. Chief among these: a focus on the growth of Couer Interiors. This full-service cabinetry design and home furnishings company provides an organic next step in Emily's design journey.
This approach feels all the more natural given Ruggles Mabe's detail-oriented approach. Emily emphasizes the importance of "[having] a cabinetry line that we [can] stand behind." As such, Ruggles Mabe now sells Plato custom cabinetry through Coeur.
This shift has allowed the firm to act as a resource for local designers while also providing something "unique and special in the Denver area for home furnishings."
The new collaboration allows Ruggles Mabe to reach a different type of client. While this effort is continually growing and "defining its presence in the Denver area," we look forward to seeing the transformation that this journey will surely provide.
Ruggles Mabe + Decorative Materials
Ruggles Mabe and Decorative Materials share a similar mission: integrating traditional concepts with fresh aesthetics. Likewise, Decorative Materials echoes Ruggles Mabe in our commitment to customization. As with the Ruggles Mabe team, we believe that completed projects should clearly represent the vision or personal preferences of the client.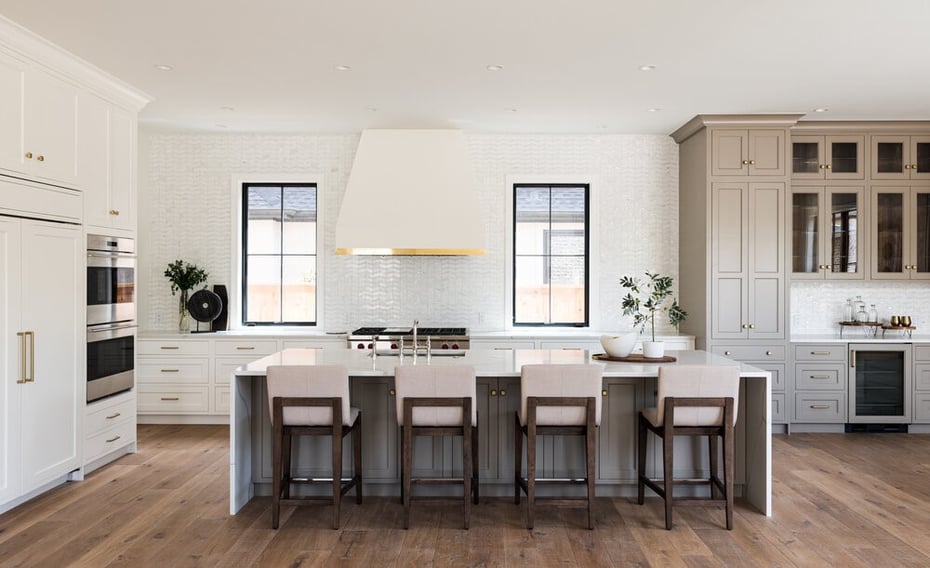 These shared objectives have allowed us to build a strong relationship over the years. Our team at Decorative Materials is involved in nearly all of Ruggles Mabe's projects – and we're excited to continue collaborating!
We strongly believe that our solid relationships with local designers lie at the heart of our success. To learn more about opportunities for working with our team, feel free to get in touch. We'd love to chat about the role we can play in future projects, so don't hesitate to schedule a visit to one of our tile showrooms.
Follow Ruggles Mabe on Instagram and Twitter to see more of their incredible projects and find inspiration from Don Ruggles's book, Beauty, Neuroscience & Architecture.