Few design firms capture the Vail version of mountain modern quite like Studio James. This award-winning interior design firm's best looks are refined, contemporary, and cozy — all at once. It's easy to see why the firm holds such a strong reputation in Vail and beyond.
Headed by founder and lead designer Victoria Jones, Studio James handles a variety of high-profile projects, catering largely to secondary home owners who are open-minded and that want to let go of trends to bring a blend of artistry and comfort into their personal spaces.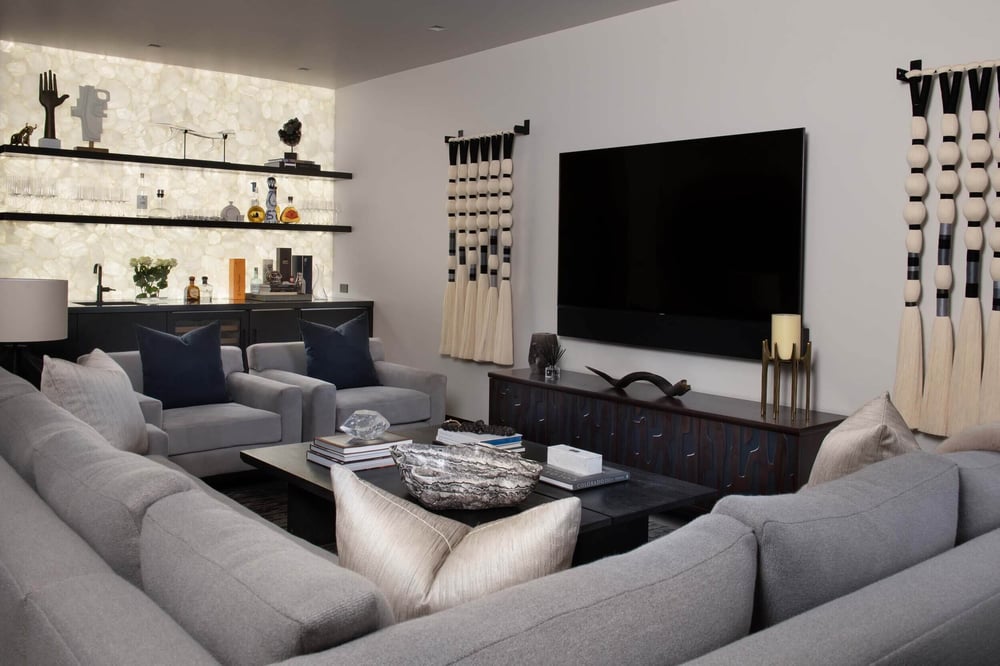 We recently discussed all things interior design with Victoria. We weren't surprised to learn that she draws inspiration from a range of sources — and that she makes every effort to determine the innermost preferences and desires that drive her clients. Keep reading to discover all that sets Studio James apart:
A Close-Knit Team
Victoria may be the creative force behind Studio James, but her adventurous and highly-skilled team allows her to bring her ambitious visions to life. Her team may be small, but a strong work ethic and emphasis on collaboration allows them to produce fantastic results for every project they take on. When they aren't creating gorgeous designs, they can be found playing in the mountains or treating themselves to a day of self care.
Travel as the Ultimate Inspiration
Like many designers, Victoria finds inspiration in travel. When she's away from home, she fully submerges into the experience, soaking it all in to come back more creative than she left. When in new environments, she always looks up. There is so much to see on the ceiling that often gets overlooked.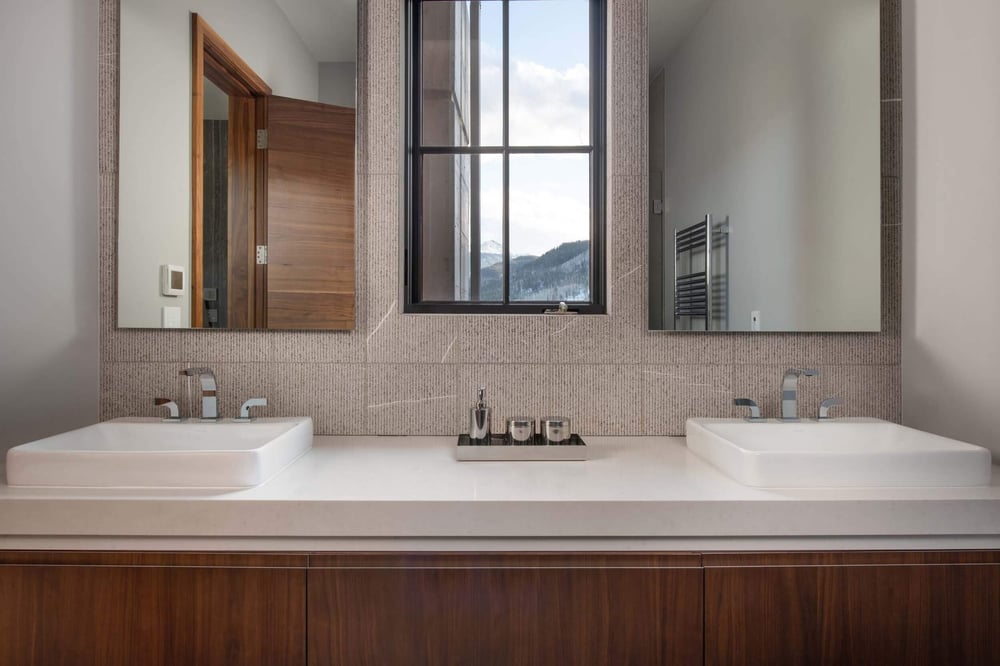 From cute boutiques to outdoor settings, a variety of inspirations can be found while traveling — and Victoria's eager to take it all in. Still, there's something compelling about a calming, cozy environment, which she emphasizes in hopes of reflecting the charm of Colorado mountain style.
The Value of the Discovery Process
Studio James caters to adventurous clients who are willing to take the occasional risk by letting go and trusting the design process, without compromising on longevity. A thorough discovery process increases the likelihood that these clients will love the firm's finished product both now and far into the future. This means diving in deep to determine what truly matters to each client.
The best results appear when clients are willing to trust designers and go along for the ride. A combination of active listening and design intuition make Studio James' most innovative looks possible.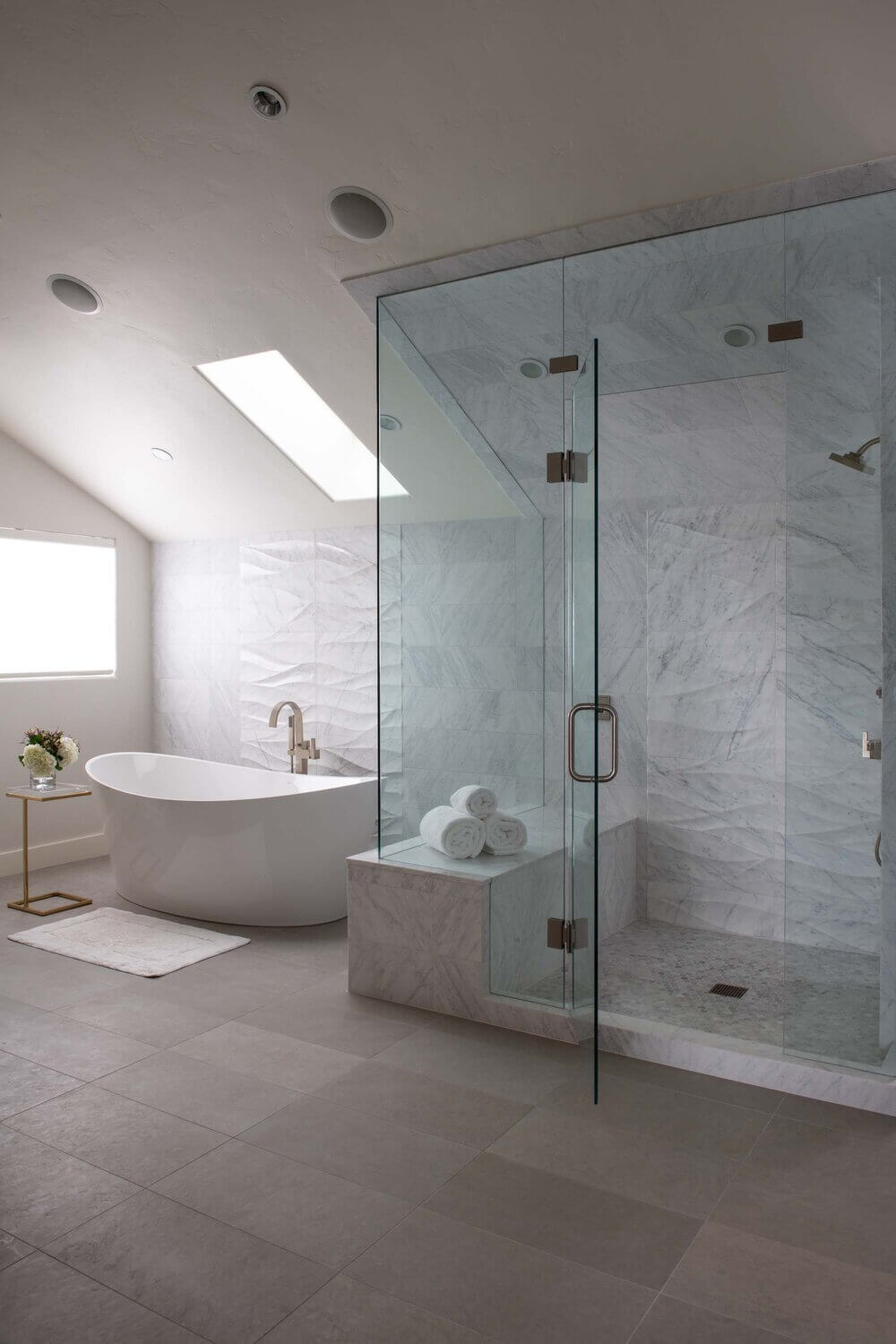 Points of Pride
While Studio James has taken on a variety of ambitious projects over the years, a few special achievements stand out. A collaboration with architect Jack Snow and builder Alex Coleman promises to be among the most impressive accomplishments to date. Known as the Main House project, this effort won't be complete for another year — but it's already shaping up to be remarkable due to the owners' open-minded nature and desire for an edgy design.
The Studio James team also takes pride in a successful project completed in McKinney, Texas. As with the Main House, the owner emphasized edgy, forward-thinking design, which, of course, Studio James is always pleased to deliver. The unique palette included warm neutrals, as well as hints of teal and rusty orange. We can't wait to see photographs of the final product.
These particular projects both involved collaboration with our tile experts at Decorative Materials. If our work with Studio James proves anything, it's that high-end tile can level up daring designs without sacrificing comfort. We look forward to future collaborations with this amazing firm.
If, like Victoria, you're determined to integrate high-end tiles into your next design project, you'll love the selection offered at Decorative Materials. Not everyone is as creative as the designers at Studio James, but you can find plenty of inspiration with our resource, Tile Trends for 2021 Flipbook. Otherwise, feel free to call or email so you can schedule an appointment and check out our favorite styles in person.