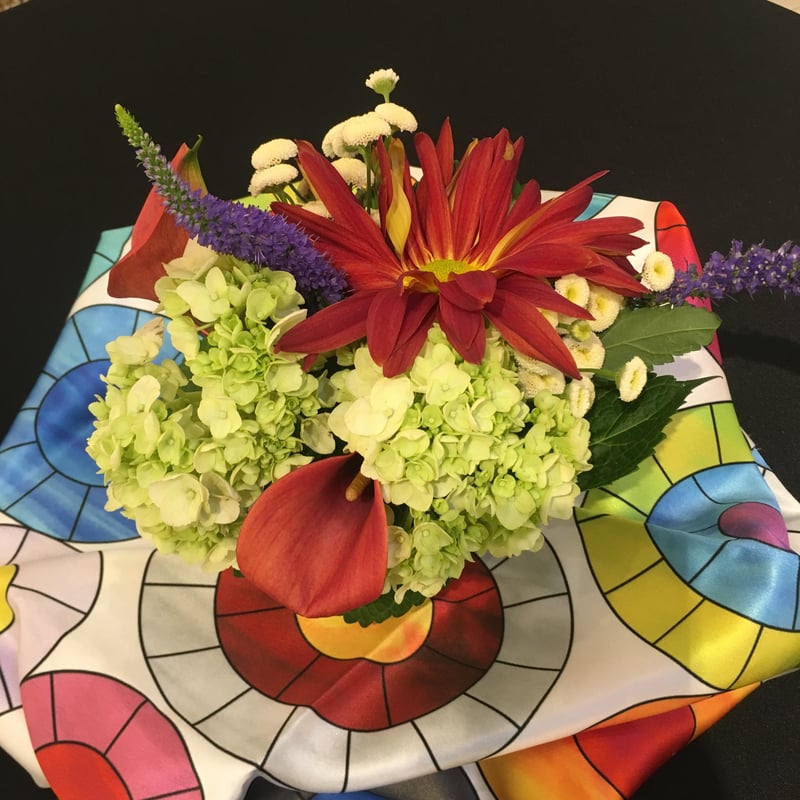 The annual ASID White Box Challenge encourages top designers to think outside of the [white] box and create artistic masterpieces featuring unusual elements. Year after year, we're amazed by the sheer range of designs that can emerge from seemingly random materials. 2018 was certainly no exception; this year, over two dozen talented students and design professionals gathered at the Decorative Materials showroom in Denver to demonstrate their ingenuity. As always, we were blown away by their creations!
It takes a brave individual to sign on for the White Box Challenge. Participants relinquish a great deal of control, relying on the contents of a mystery box and their own quick thinking to develop something remarkable. Past challenges featured contemporary tiles, leather cording, feathers, and even glossy magazines. This year, however, participants encountered an entirely unexpected design ingredient: 64-crayon Crayola boxes. Not just anybody could transform a box of crayons into a groundbreaking exhibition, but this year's participants took the challenge in stride.
Sometimes, the most unusual concepts and materials make for the most awe-inspiring creations; such was the case with the 2018 White Box Challenge. The following are just a few of the many impressive works we observed at the final unveiling:
Judged Competition
For this portion of the competition, participants submitted their designs to a panel of discerning celebrity judges. With so many amazing creations on display, it was tough for the judging panel to settle on a winner. Ultimately, however, a few gems stood out in this year's sea of color.
1st Place
"Sticks and Stones" by Christie & Joe Del Ciotto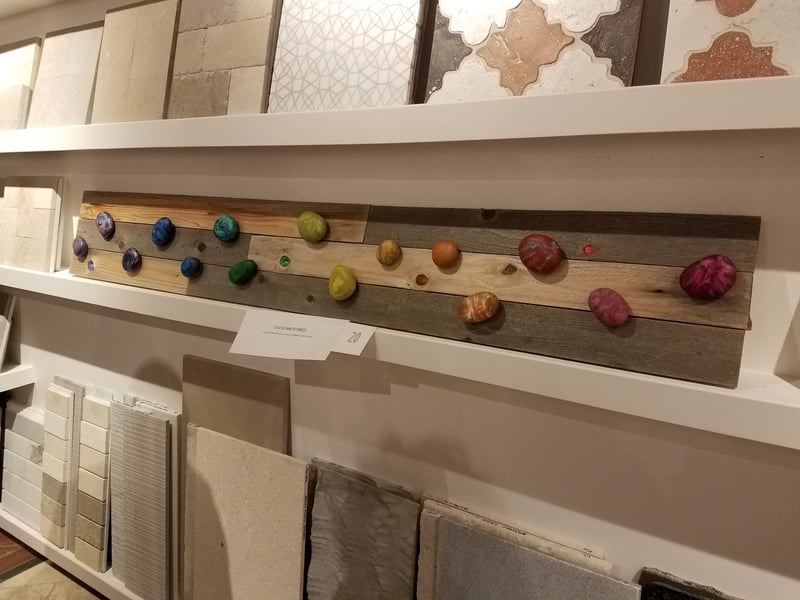 As president-elect of ASID and account executive for Sherwin Williams, Christie Del Ciotto knows a thing or two about design. Her expertise was on full display at the 2018 White Box Challenge, where the Del Ciotto team scored a well-deserved 1st place prize. Using lumber and vibrant stones, they creatively and subtly incorporated several crayons into their multi-colored masterpiece. Their clean and modern entry perfectly captured the simple elegance of Colorado design.
2nd Place
"Gummy Bears" by Andrea Guevara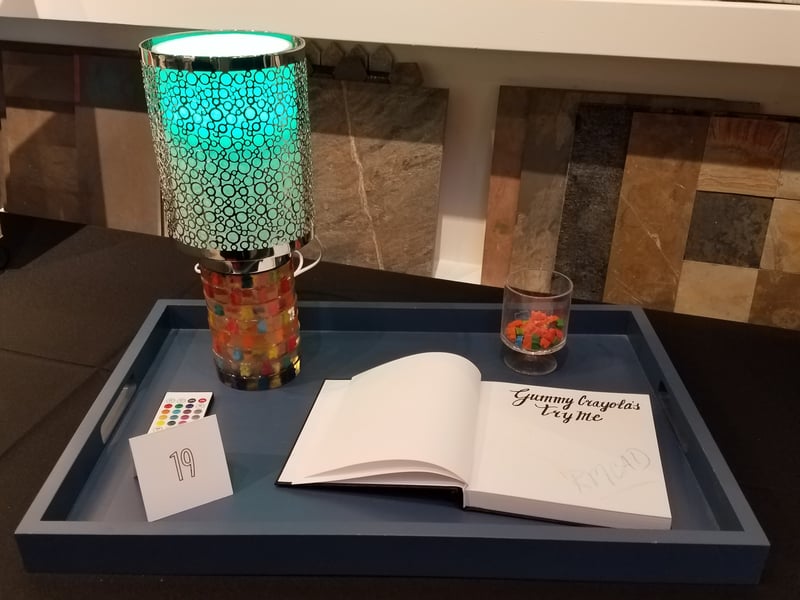 Rocky Mountain College of Art & Design (RMCAD) student Andrea Guevara made her mark with a design that looked positively appetizing. Inspired by her family's love of gummy treats, she grated, chopped, and melted the crayons from her white box before pouring the wax into tiny bear-shaped molds. After producing dozens of colorful little bears, she cast them in resin to create the lamp's base.
3rd Place
With so many great options, it was tough for the judging panel to settle on a single 3rd place prize. Instead, two excellent entries tied. While these displays featured significantly different ideas and uses of crayons, they both impressed the judging panel.
"Day of the Dead" by Cassandra Whitney & Susan Beall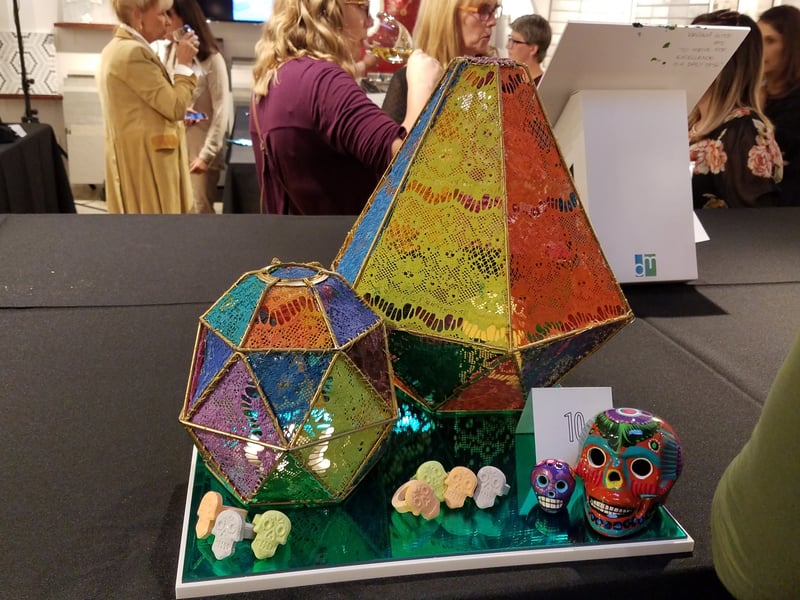 Arapahoe Community College students Cassandra Whitney and Susan Beall left an indelible impression with their Dia de los Muertos themed creation. They used crayon wax to form the elaborate designs of papel picado -- a beloved Mexican folk art.
"The Argyle Pattern" by Angela Otten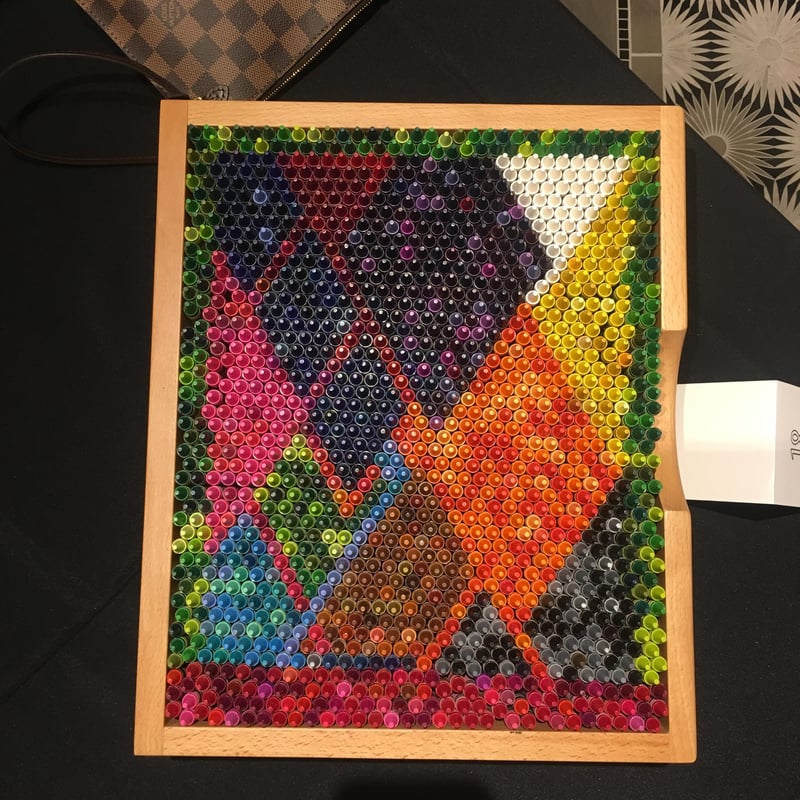 Inspire Kitchen Design's Angela Otten evoked the beauty of argyle by incorporating a variety of crayons into her bold geometric design. Her impeccable placement of various crayon colors ensured a vibrant piece with plenty of dimension.
People's Choice Competition
In addition to the judged competition, the 2018 White Box Challenge included multiple people's choice categories. Attendees were encouraged to vote on participant designs, with awards granted in two main categories:
Would Give to My Best Friend
Not only did Andrea Guevara earn 2nd place for her adorable gummy bear lamp, she was a shoo-in for the award "Would Give to My Best Friend." This award recognizes an entry that participants (or their loved ones) could realistically incorporate into their everyday lives.
After winning two of the event's most coveted awards, Andrea told RMCAD, "An interior designer is a person who can solve problems regarding space and function, but also a person who has the skills and knowledge to think outside of the box and create beautiful pieces."
Picasso, Eat Your Heart Out
This year, two remarkable entries tied for the "Picasso, Eat Your Heart Out" award. Both went above and beyond with impactful imagery and sheer technical skill.
Neela Faizi & Cristal Romero
Hailing from the local design firm William Ohs (WmOhs), Neela Faizi and Cristal Romero evoked beautifully stormy skies with their artistic rendering. An outsider unfamiliar with the challenge would scarcely believe that this gallery-worthy piece could have possibly stemmed from a simple box of crayons.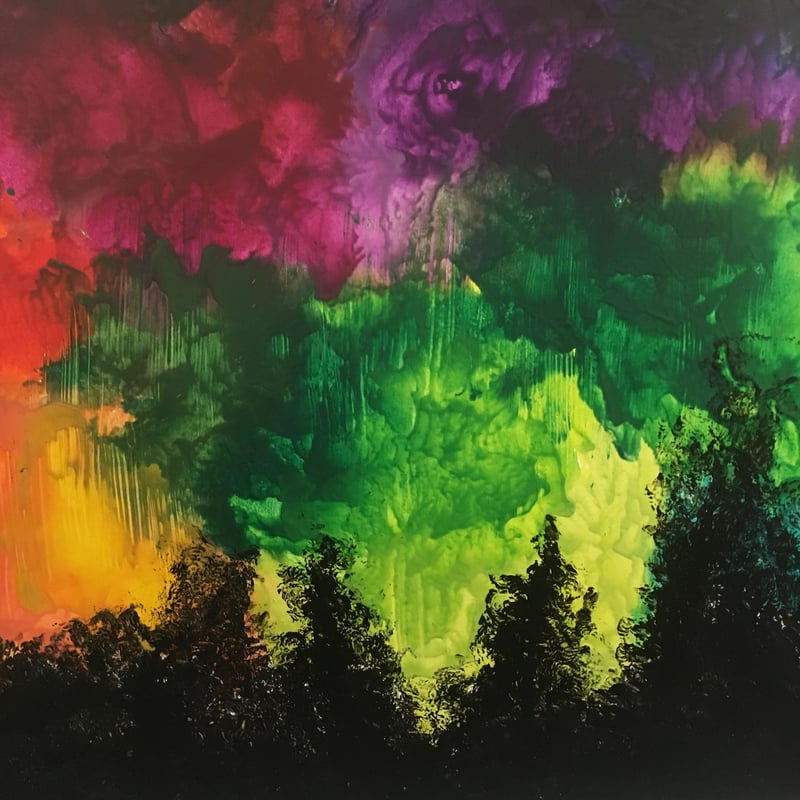 Virginia Witte
Colorado State University student Virginia Witte accurately captured the pressure today's college students experience in the accurately titled work "Stressed Face." She played up contrast with a mostly black and white portrait featuring colorful hair formed from crayon wax.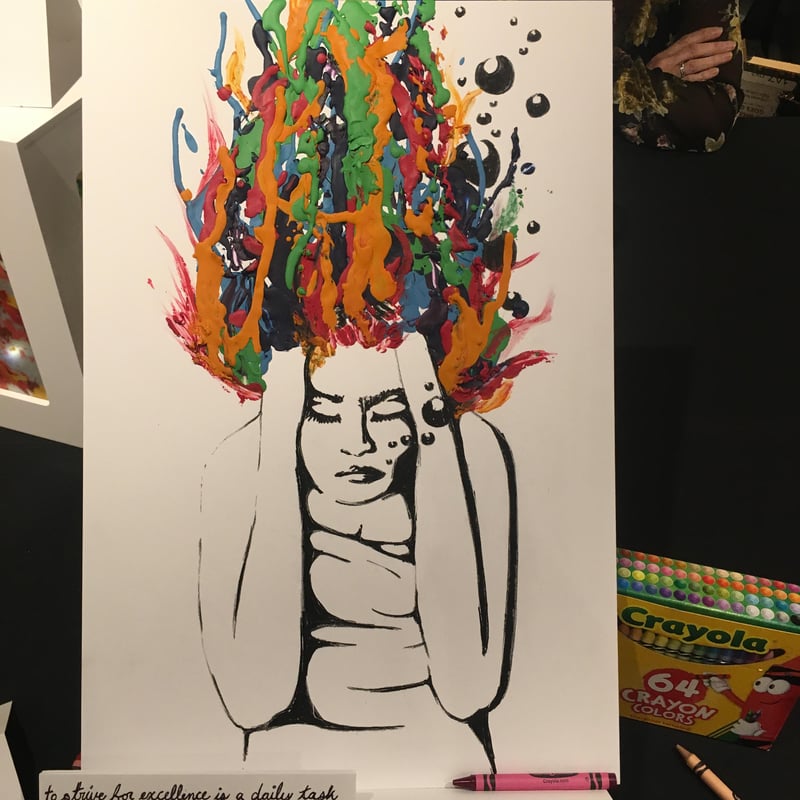 The awards highlighted above merely scratch the surface. We were also taken aback by the glittery crayon clock from Michelle Chapman and Cindy Mues, as well as the pink Crayola shoes from Brandi Essegian and Cassandra Reed. Both entries exemplify our belief that every aspect of everyday life can be artistic.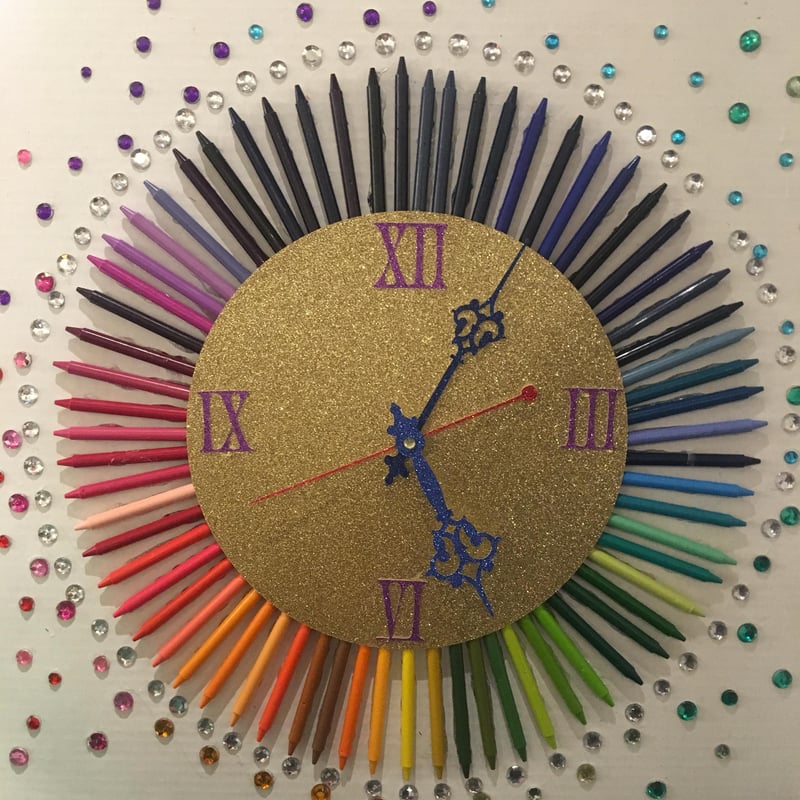 Once again, we're amazed by the creativity and talent of Colorado's design community. Few events inspire quite like this annual gathering. We're honored to host the White Box Challenge and are excited to see what participants think up next year!
At Decorative Materials, we're passionate about bringing cutting-edge design concepts to life. Take our design style quiz to learn how you can incorporate your favorite looks into your next project. Visit one of our showrooms or contact us online today to learn more.