Inspiration is all around us, but there's no denying that the world's most impressive stonework hails from Italy. Hence, our love of Italian design house Salvatori should come as no great surprise. A top name in stone design, Salvatori captures the best of local tradition while also infusing each creation with a distinctively modern edge.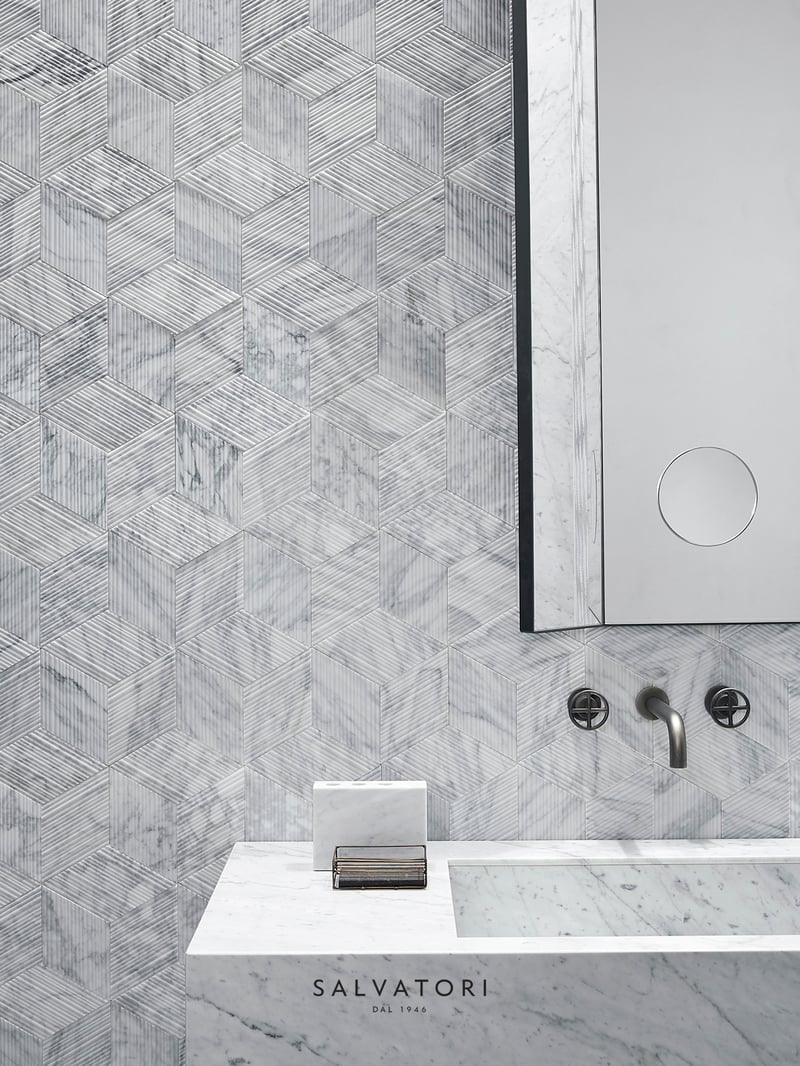 Business Background
Founded in 1946 near the famed Carrara quarries of Tuscany, Salvatori first made its mark by introducing the world to the split face finish, in which materials are strategically broken to reveal the inherent beauty within.
Over the years, Salvatori has expanded its reach to include bathtubs and basins, as well as a variety of household essentials featured in its vast home collection. The invention of a recycled natural stone known as Lithoverde has once again cemented the designer's status as cutting-edge.
Despite the brand's consistent investment in stone developments, current CEO Gabriele Salvatori continues to pay homage to the designer's legacy of elegant and artistic stone. As the grandson of the brand's founder, Gabriele works closely with his brother Guido to ensure that the Salvatori name continues to be synonymous with innovation and excellence.
Inspiration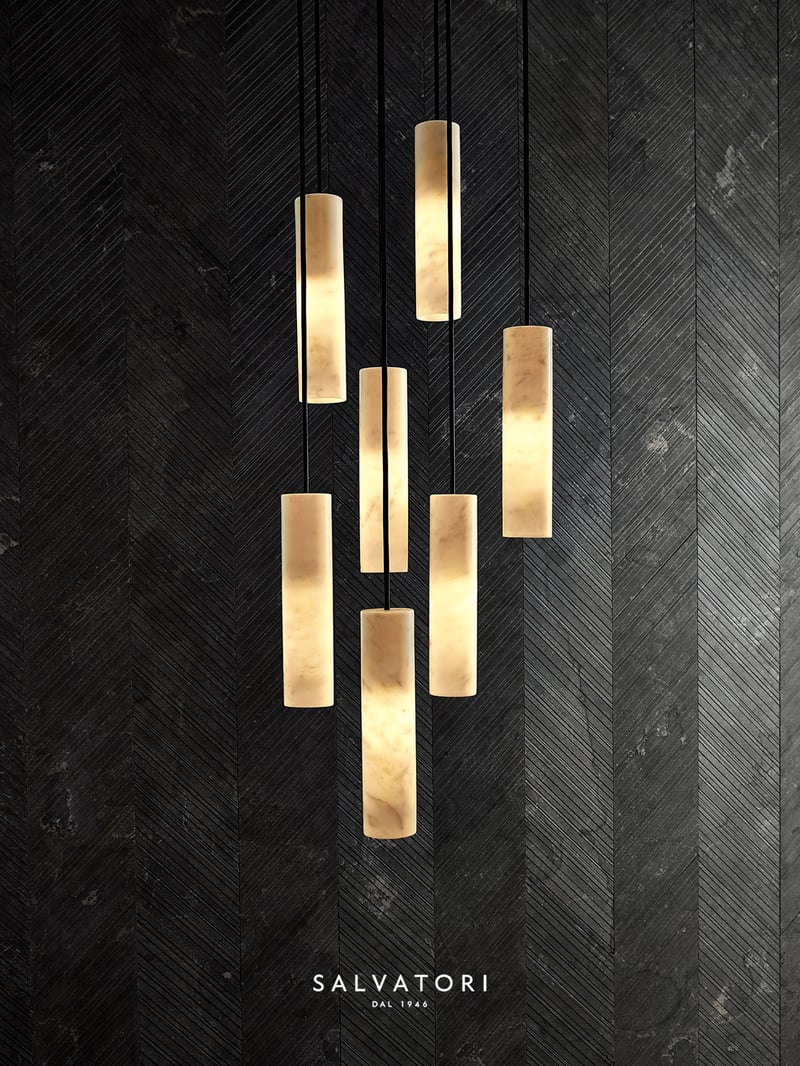 Salvatori's status as a stone design leader is no secret in Italy, where, even among a huge community of talented designers, the firm is highly respected. The name 'Salvatori' is lauded not only in Italy, but also in Zurich, London, and Sydney — all of which are home to impressive Salvatori showrooms. Traveling exhibitions have also brought this respected name to New York. Top clients include Louis Vuitton, Bergdorf Goodman, and Armani.
Beyond its reputation as a trend-setter, Salvatori is known for consistently delivering exceptional craftsmanship. No detail is too small. This meticulous approach ensures that every area graced with Salvatori designs exudes a sophisticated, yet harmonious feel.
Products and Process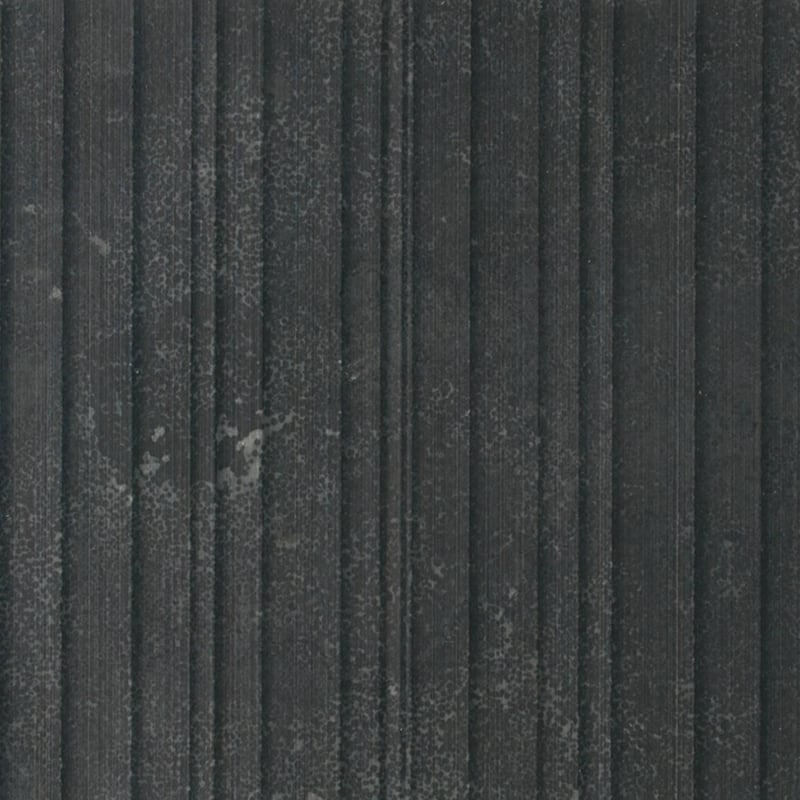 Despite its recent expansion into design markets all around the world, Salvatori maintains a uniquely Italian approach. Every project begins in Italy, where all Salvatori products are produced. The head office is ideally situated near both the Carrara quarries and the artistic community of Pietrasanta. Despite this, the company sources raw materials from all over the world, including several locations otherwise thought of as out of reach. No stone is used unless it meets the exceedingly high Salvatori standard of excellence.
Beyond the exceptional nature of its raw materials, Salvatori ensures impeccable quality through its use of advanced stone cutting processes. From vacuum equipment to water jet machines, a variety of state-of-the-art tools can be found in the company's Tuscan workshop. These machines allow the designer to consistently produce unique textures at a high level of quality.
Research also plays a key role in Salvatori's ongoing success. The brand is constantly on the hunt for new and exciting ways to work with various textures and treatments. Never content to rest on its name, Salvatori always aims to expand horizons within the world of stone design.
The interplay of quality materials, cutting-edge processes, and sheer creativity are best evidenced by the designer's collaboration with Italian architect Piero Lissoni. He shares Salvatori's passion for innovation and environmental consciousness. Projects such as Colonnata and Dritto are notable for their emphasis on avoiding waste, both as a means of artistry and eco-friendly design.
The Decorative Materials team is consistently on the hunt for new sources of inspiration, but we also look to industry leaders such as Salvatori for ideas. The Italian brand's commitment to excellence proves that the future of stone design rests in capable hands.
Ready to discover our top sources of inspiration? Check out our collection of Tile Trends from Around the World or contact us for more information.