It would be an understatement to say that life has changed in the past year, but there's no denying that the era of social distancing and remote work has influenced interior design. With this takeover comes the need for flexible spaces that can easily be used for a variety of purposes. From double kitchen islands to office nooks, numerous solutions can make life easier not only now, but also, as the workforce shifts prompted by the pandemic become permanent.

As we pursue practical renovations, it's important to consider the role of aesthetics and personal comfort. We're spending a lot more time at home these days, and yet, many people don't actually feel at ease in this space.
Home should feel like a personal haven. It should also provide pampering when previously beloved activities are unavailable. Hence, the appeal of luxury renovations, which can bring a touch of glamour to any home without compromising on today's need for a practical, versatile space.
A recent Luxury Tile Summit presentation from Pam Jaccarino of Luxe Interiors highlighted the latest shifts in the luxury residential market, including increased interest in natural materials, historic homes, and comfortable, hygge-influenced style. Keep reading to find the most important takeaways — and to learn how the trends referenced by Luxe Interiors can be incorporated in your project.
The New Historic Home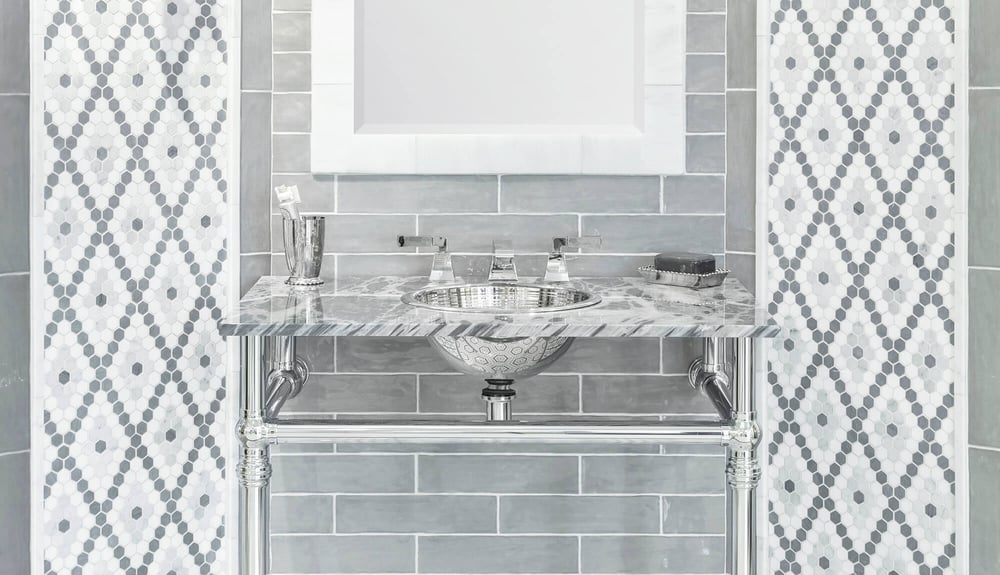 Riverside Drive Diamond Grey Mosaic
There's something truly special about living in a historic home. These houses carry an innate sense of charm, along with fun visual details that instantly stand out.
It's possible to combine the best of historic settings with contemporary design, as evidenced by many recently revitalized houses. The best updates creatively blend old with new, as seen in the current use of antique mirrors with trendy hexagonal tiles. We've also enjoyed the latest throwback trends, including glazed textures and deep tones.
CoChic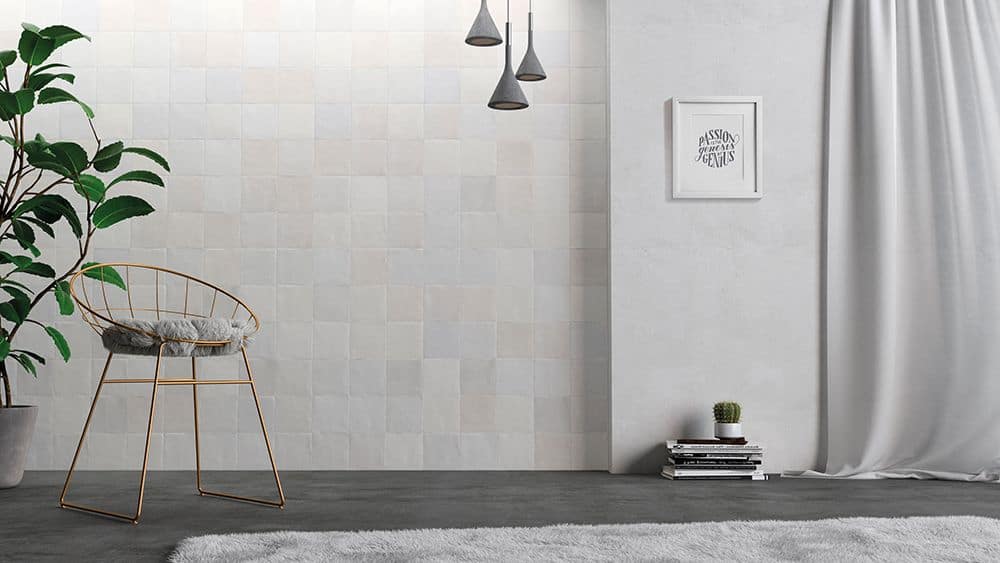 Zellige White Matte
If the takeover of the term 'hygge' is any indication, we've begun to move beyond the cold, clean lines favored in contemporary style to a more comforting take on interior design. The hottest designs right now feature a blend of the two ideals. This concept is sometimes referred to as cochic, or comfortably chic. It can incorporate vibrant mosaics or other designs that are both strong and soft.
One with Nature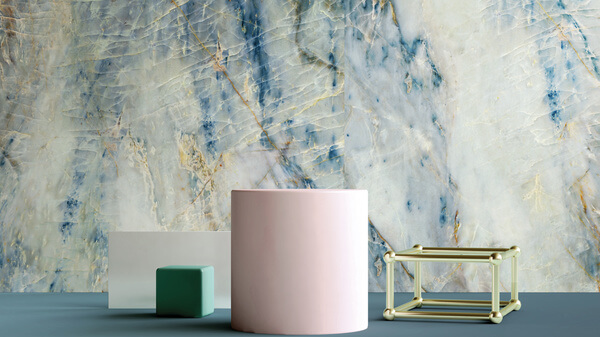 In their search for tranquility, many homeowners have discovered that they feel happier when they can experience the natural world on a daily basis. Time in the great outdoors helps, of course, but it's also valuable to bring the outside in. This can be accomplished with natural stone and earthy colors.
Homes with Intention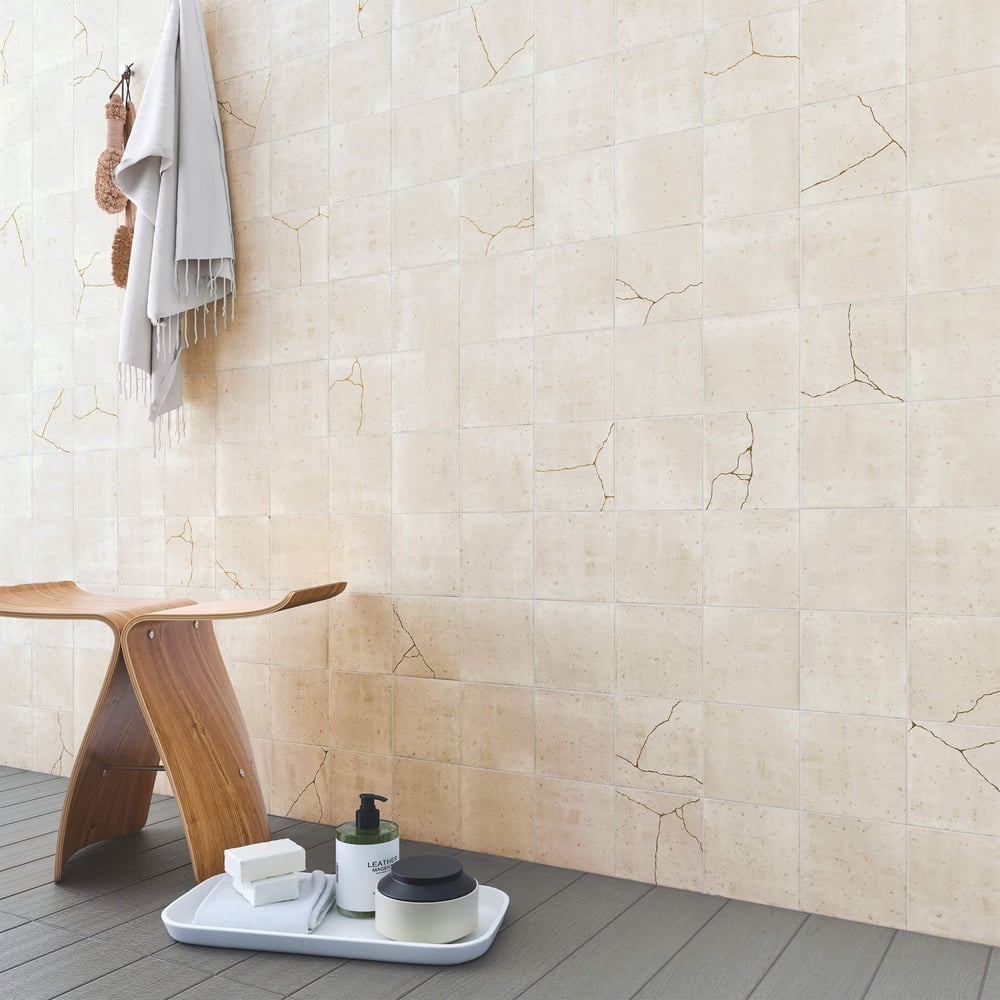 Kintsugi Ivory
In 2020 and the early months of 2021, it's become increasingly evident that there is no one version of the American dream home. Rather, homeowners should determine which styles and features appeal most to their unique needs and preferences — and incorporate these elements intentionally to make the home environment as welcoming as possible.
Sense of Place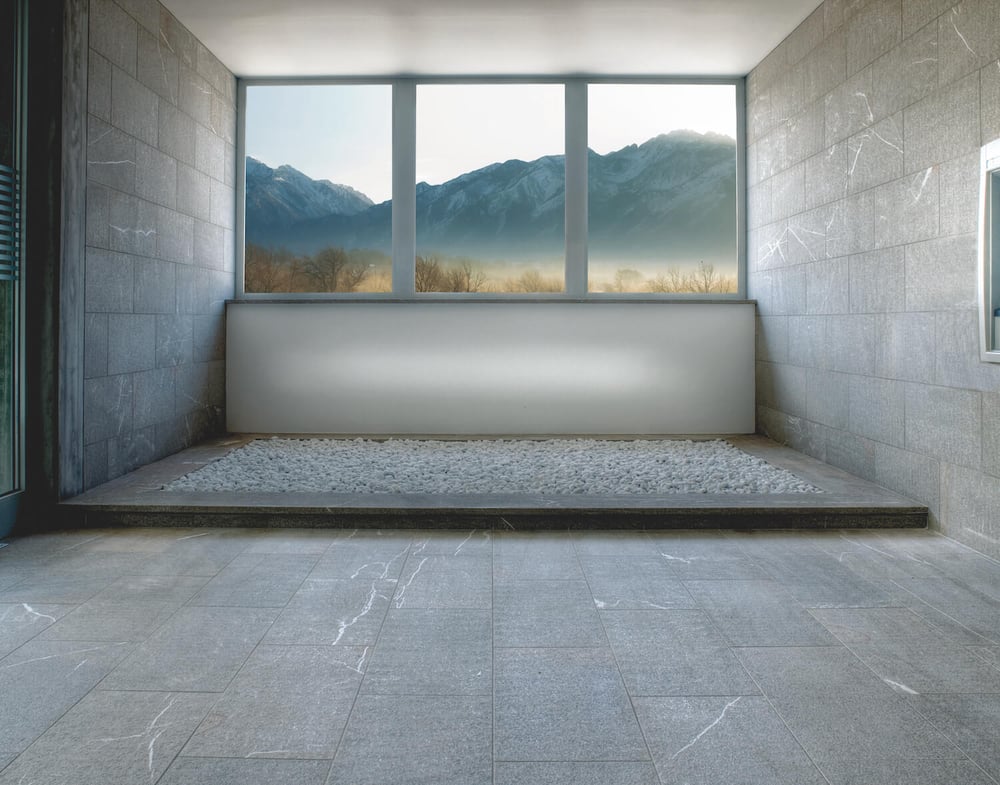 Pietra Piasentina Flamed
After a year of spending more time at home and within our local neighborhoods, we've come to appreciate all that makes our respective communities special. Now, many homeowners are eager to pay homage in the form of regionally-oriented designs. This desire is especially evident in Colorado, where adventurous and outdoorsy folks can show off their personality with rugged natural stones and tiles. Better yet: supporting local tile manufacturers and interior design firms.
Do you find the tile design trends highlighted above compelling? Why not draw on the lessons you've learned in the past year as you create a personal haven for your clients? You'll find plenty of encouragement at Decorative Materials. Contact us online or check out our Tile Trends Forecast 2021 resource to find more ideas.