You love the great outdoors and wish you could spend every moment outside. There's no need to let that peaceful feeling dissipate as soon as you head indoors. If you feel most at peace in nature, why not bring the outside in?
Several of the latest design trends pay homage to natural beauty while also highlighting elements that don't necessarily exist in nature. This blend offers the best of both worlds: a serene environment that feels as contemporary or as elegant as you desire.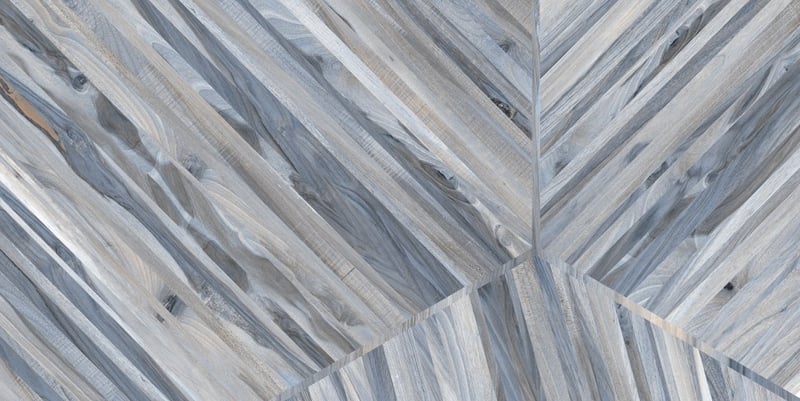 Many of today's most impressive design concepts play off of natural elements such as greenery and florals, while also elevating these looks with unique details to provide a sophisticated edge. These styles are right at home in Colorado, where a deep-seated love of the outdoors is always evident.
At Decorative Materials, we approve of nearly any design that infuses natural elements. We also, however, hope that such looks will incorporate artistry and personality. These objectives and others are clearly accomplished in the concepts and designs highlighted below:
Italian High-Style Designs
The natural look was prevalent at CERSAIE 2019, where the world's most prominent tile designers revealed a dazzling array of style possibilities. We were particularly impressed by the rich florals that took over the event. These intricate creations captured the indescribable beauty of the natural world while also incorporating bold looks that are only possible with the hard work of elite designers.
Prominent tile manufacturer Florim never fails to impress. For 2019, the I Filati di Rex collection made its mark at CERSAIE, highlighting the intricate and upscale beauty possible with ceramics. Produced in collaboration with Rubelli, this collection featured a variety of intriguing designs, including several that incorporated elevated takes on the natural trend. While many people were intrigued by Florim's geometric styles, the featured florals proved just as impactful.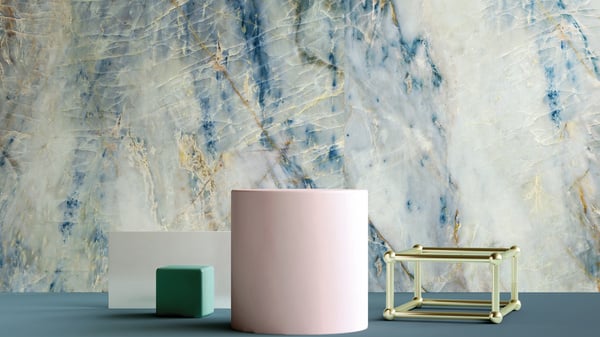 Large formats expand the possibilities of high-end natural designs, with sizable tiles making it easier to highlight elements inspired by the outdoors in greater detail. I Marmi tiles, for example, feature dramatic veining that instantly stands out due to the tile's broader scale. It is inherently sophisticated but also features a subtle natural feel. Marble is a top option for bringing the outside in without compromising sophistication.
Tweaks with Color
There is a lot to love about earthy greens and browns, which fit in perfectly with natural themes. Not everybody, however, aspires to incorporate these colors inside. With the right tweaks, it's possible to capture an outdoorsy feel while still making a statement with bold hues. Details such as intricate veining and grains make it all possible. With the aforementioned I Marmi tile, for example, gold detailing provides an elegant, yet dramatic look.
If you prefer a slightly more natural aesthetic, you'll quickly fall in love with Artistic Tile's Silverwood design. Offered in soft shades such as dark blue and light green, this concept rings so true to outside aesthetics, it barely looks like tile. Its weathered wood style is perfectly in keeping with recent rustic trends and the gold flaking in the glaze adds a chic touch.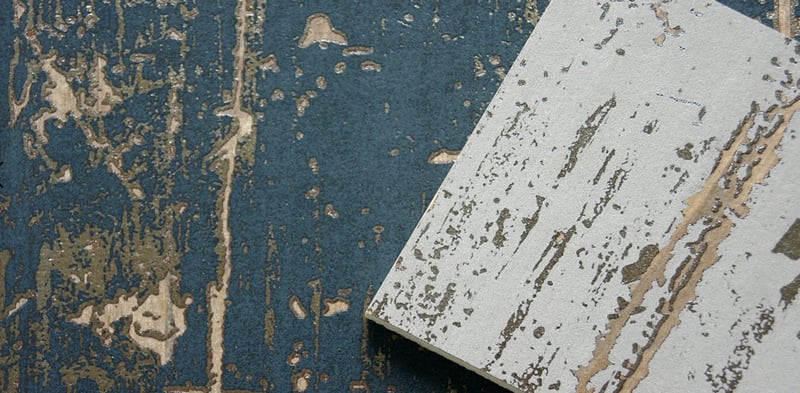 From large formats to unique colors, a variety of elements can be incorporated to make your favorite nature-inspired looks stand out. Don't hesitate to infuse a little extra personality into your favorite outdoorsy designs. You just might find that you feel as serene inside such stylish environments as you do while exploring nature.
Are you eager to incorporate natural elements in your next big interior design makeover? We're happy to help. Feel free to browse our Product Lookbook for inspiration or stop by one of our tile showrooms to see the latest trends for yourself. Otherwise, you're welcome to contact us online or over the phone to learn more.