Every year, CERSAIE — the International Exhibition of Ceramic Tile and Bathroom Furnishings — brings the world's most talented designers to Bologna, Italy for the ultimate tile extravaganza. This event sets the stage for the following season's most impactful trends. It's no wonder, then, that we've been so excited to see which new and exciting concepts the 2019 event would deliver.
We're pleased to report that this year's exposition did not disappoint. Once again, designers brought their A-game by blending new tile trends and technologies with classic style elements. Top exhibits demonstrated how tile can make its mark outside of the bathroom — and how a wide variety of colors can be incorporated to promote vibrant, yet sophisticated designs.
Beyond the Bathroom
Tile is typically thought of as a bathroom staple, but there's really no reason to limit it to just one area of your home. Whether incorporated as backsplash or flooring, tile can bring true artistry to any room — including several in which it has traditionally been avoided.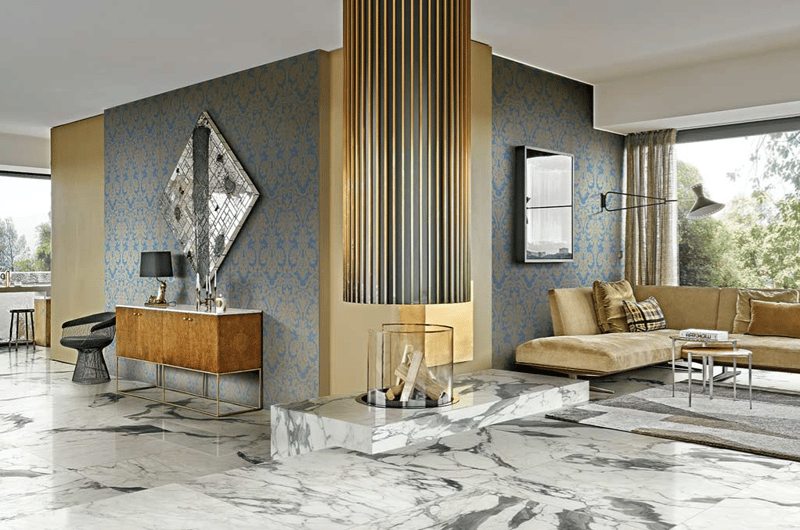 The inherent versatility of tile was evident at CERSAIE 2019, where a variety of displays demonstrated that the right tile designs can effectively be integrated into living rooms, bedrooms, professional meeting spaces, and virtually anywhere else. This year's fresh designs were elevated by star-studded collaborations featuring some of the industry's most impressive names. For example, leading porcelain designer Florim joined forces with the legendary textile company Rubelli to create the I Filati di Rex collection. These dynamic tiles would be right at home in upscale dining rooms and other sophisticated environments.
Black is Back
Bid farewell to all-white designs; while this approach has dominated interior design for years, we're ready for a change — and we're digging the darker aesthetic on display at CERSAIE 2019. There, we saw black incorporated not only in tile flooring and backsplash, but also in unexpected features such as plumbing fixtures and even bidets. We were impressed by the revolutionary designers from Iris Ceramica, who presented a daring display demonstrating the benefits of bringing a darker side to design.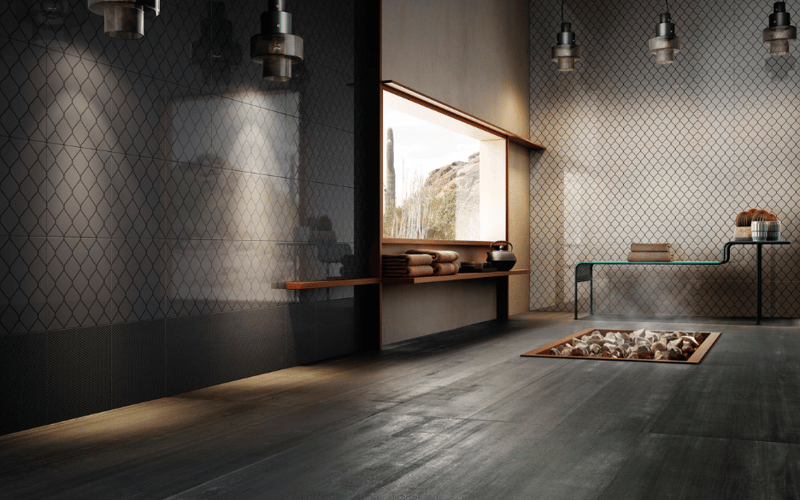 Bringing New Life to Pastels
We spotted the occasional pastel at CERSAIE 2018, but it wasn't exactly a dominant theme at that point. This year, however, pastels are clearly picking up speed.
While we adore the drama and elegance of black, there's something undeniably appealing about a pastel palette. In 2019, these colors aren't just pretty — they can prove surprisingly sophisticated when incorporated in the right patterns. Romantic pink is always a top option, but this year's prominent pastels also included light shades of blue, yellow, and green.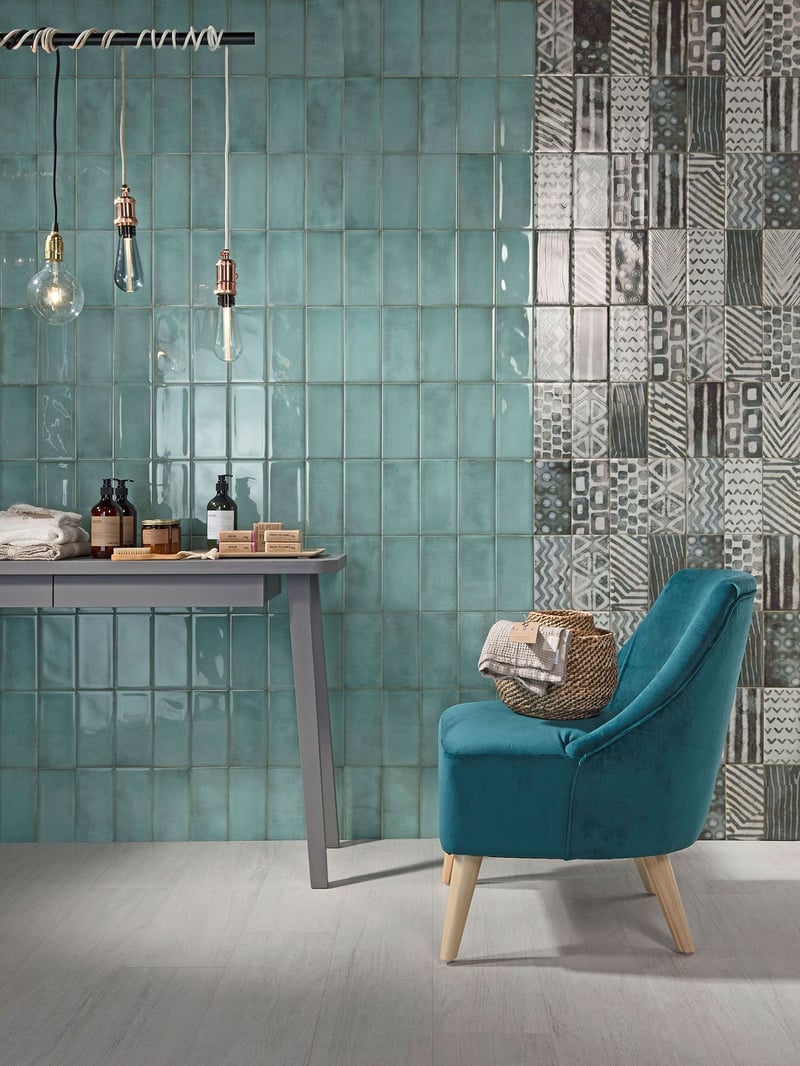 The concepts and trends presented at each year's CERSAIE exhibition prove that, when it comes to modern tile and interior design, the sky truly is the limit. Today's designers are determined to break down barriers and make their mark with bold new looks that immediately attract attention. We can't wait to see how these looks take over the world of tile design in 2019 — and we're looking forward to seeing continued momentum at CERSAIE 2020.
The revolutionary styles presented at CERSAIE could instantly elevate your home's interior design. Feel free to stop by one of our Decorative Material showrooms to see these looks on display closer to home. Several favorite styles spotted at CERSAIE 2019 can also be found in our Product Lookbook. Feel free to contact us online to learn more about our approach to modern tile design.