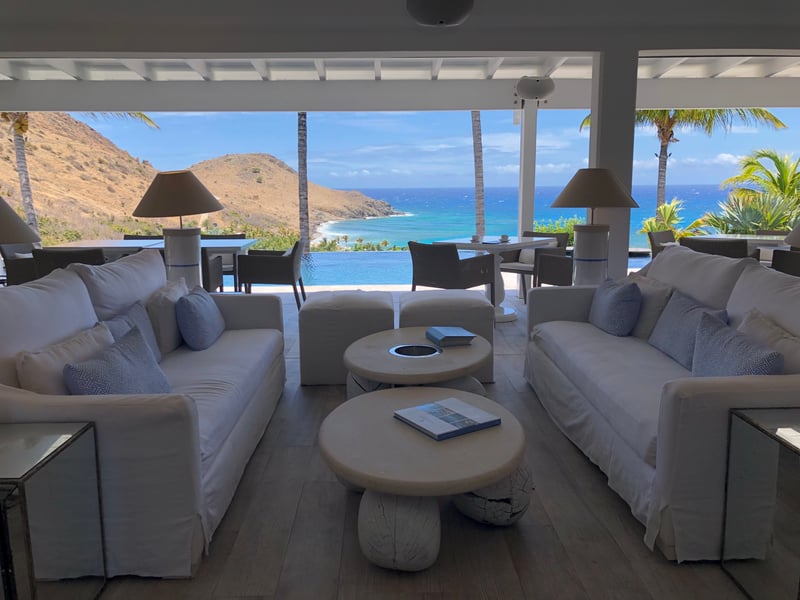 No first impression quite delivers like an elegant hotel lobby. This sophisticated space can instantly elevate accommodations, granting the entire structure an upscale feel. Below, we've highlighted a few of the most stunning examples of hotel lobby design — and the integral role tile selection plays in these beautiful spaces:
The Maramara Park Avenue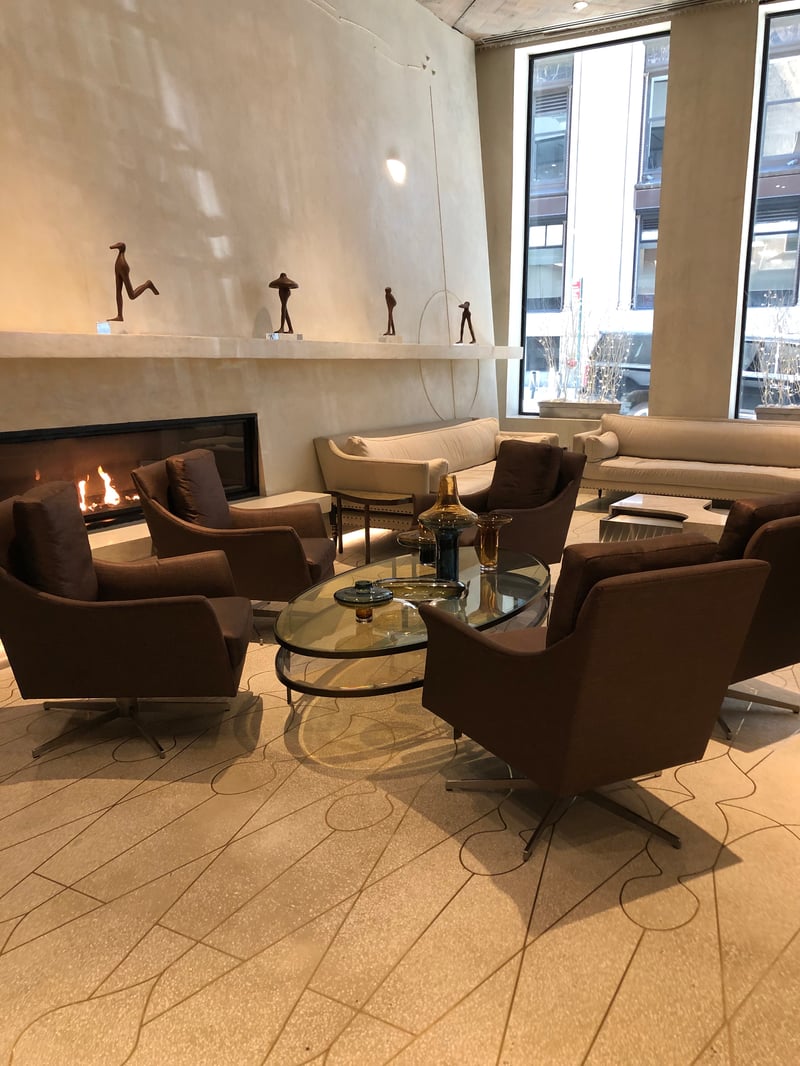 Situated within a gorgeous building dating back to 1927, The Marmara Park Avenue boasts both a long history and a promising future. This up-and-coming landmark incorporates a subtle elegance that grants guests a luxurious environment while still allowing them to relax and feel fully at ease. Perhaps most impressively, The Marmara Park Avenue is on board with today's terrazzo revival; the hotel's stunning version features a brass inlay design.
Hotel Le Toiny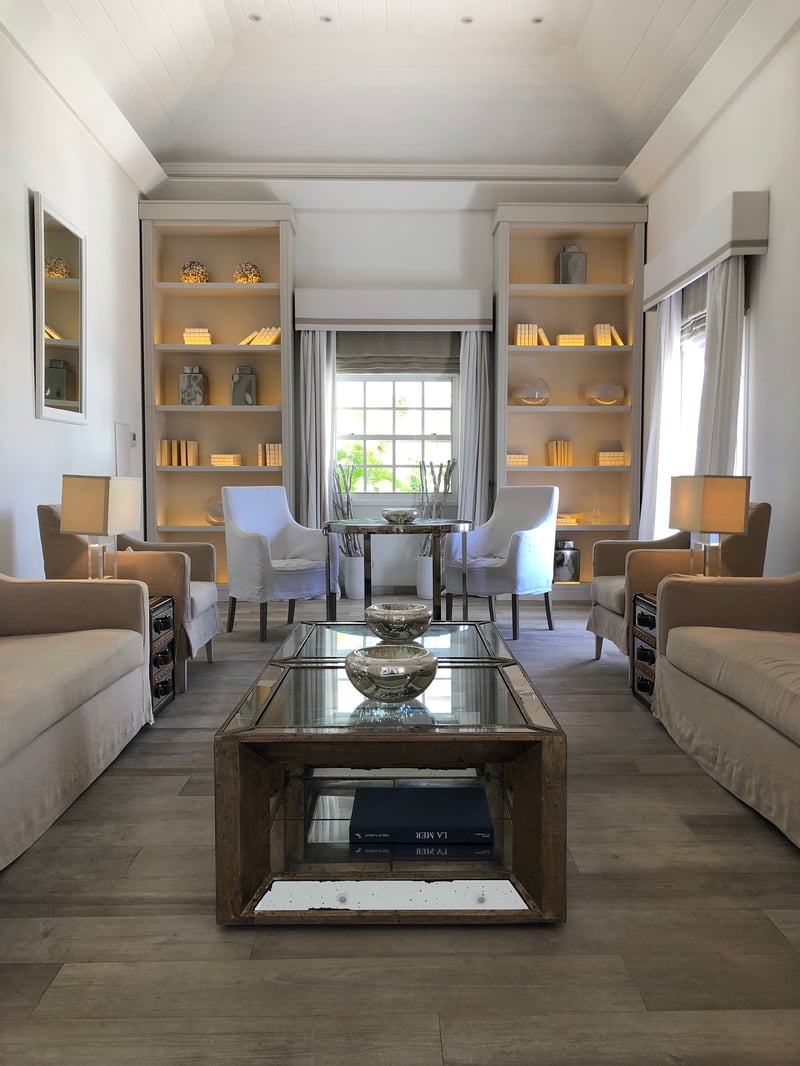 This hotel's location above the Anse de Toiny (St. Barths) grants it both beautiful views and calming vibes. In keeping with this serene environment, Hotel Le Toiny's design incorporates soft neutrals and plenty of natural light. The lobby's design proves that sometimes, simple designs really are the most effective the hotel's design.
Four Seasons Budapest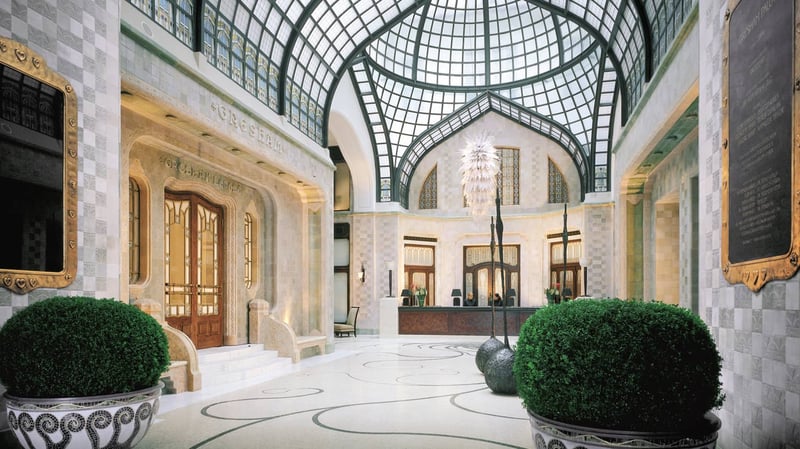 Historic charm and youthful energy join forces at the Four Seasons Budapest, which sits along the scenic Danube. This gorgeous palace hotel features stunning mosaics, dramatic staircases, and ornate chandeliers. One step in the lobby, and you'll be transported into the glamorous world of this hotel's royal past — while still enjoying the convenience of modern luxuries.
Andaz Maui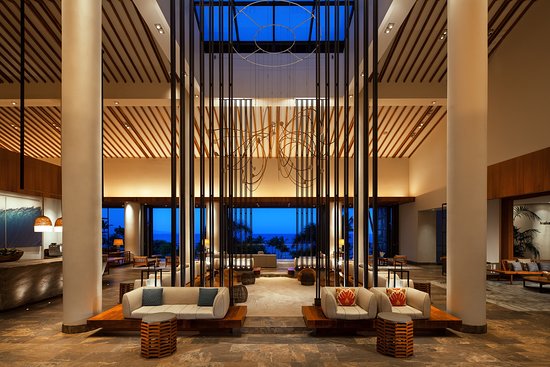 Contemporary vibes within Andaz Maui's beautifully designed lobby set the stage for a deluxe experience at this vibrant hotel. The atrium-like lobby harnesses the power of the area's exquisite views, while also providing an inviting interior environment complete with dimensional designs and artistic details.
Gritti Palace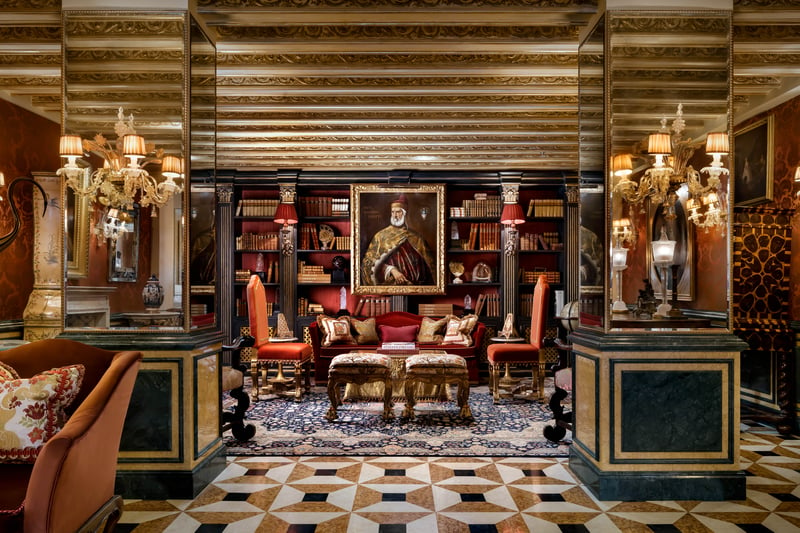 Glitz and glamour are constantly on display at Venice's Gritti Palace, which has attracted multiple generations of design influencers. The hotel's lobby can best be described as ornate, with ample gold and rich shades of red making every visitor feel like royalty. From the flooring to the ceiling, no detail or luxury has been spared in the making of this grandiose hotel lobby.
Gramercy Park Hotel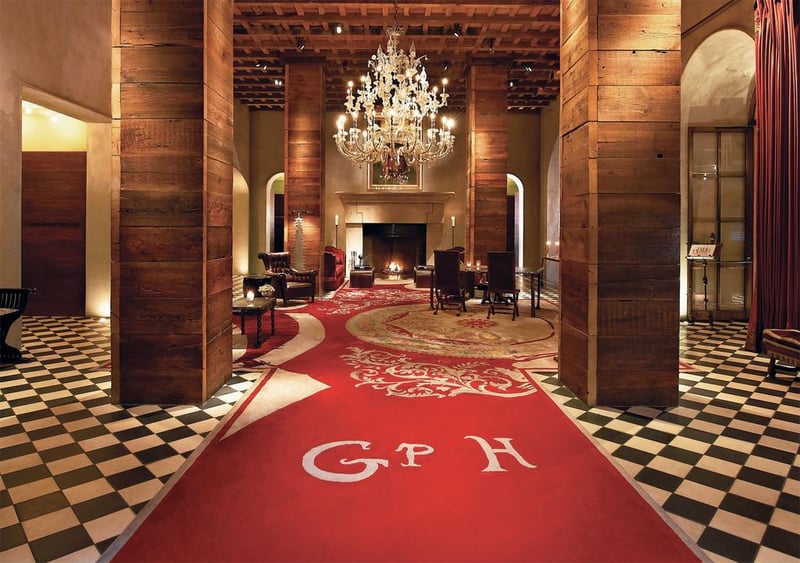 Seemingly eclectic design elements are integrated seamlessly in the Gramercy Park Hotel's lobby, which somehow draws on rustic and royal influences to create a cohesive end product. This hotel attracts a decidedly artsy and edgy crowd, with visitors most impressed by the original Warhol and Basquiat works on display.
Lyford Cay Club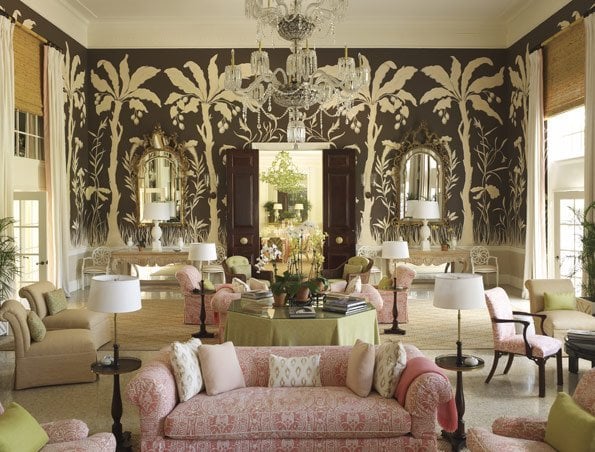 Understated style dominates at the Lyford Cay Club. The lobby subtly incorporates tropical elements in keeping with this private haven's Bahamas' location. Contrasting neutrals dominate the lobby's design but are occasionally set off by pops of color. The result? An intimate, welcoming environment that visitors find just as calming and relaxing as the white sand beaches the club overlooks.
Whether you're ready to amp up a hotel lobby or a smaller space within your project, you will be impressed by the range of styles on display at our Decorative Materials showrooms in Denver, Vail and Aspen. Feel free to browse our Tile Trends Around the World map, which offers a thorough overview of the styles you might find in hotel lobbies or other environments across the globe. Contact us today to learn more about our passion for and approach to tile design.