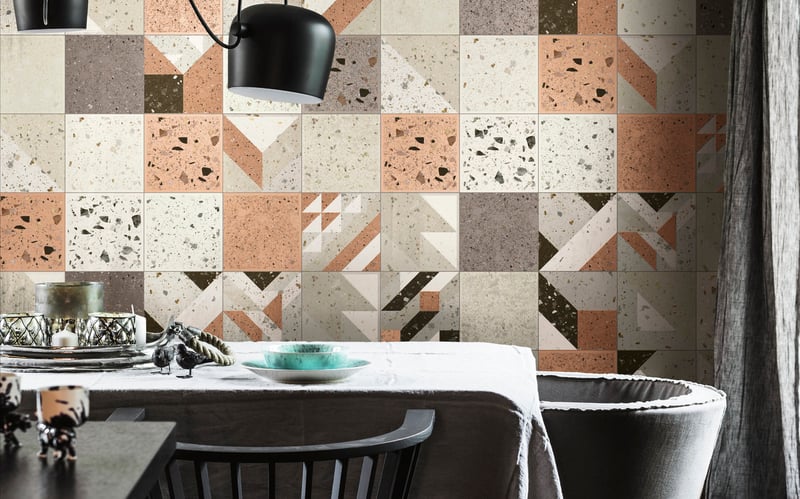 Set foot in any 2019 tile show or convention, and you're bound to see terrazzo. While this marble and cement composite has made its mark for five centuries, it was regarded for several decades purely as a product of the 1970s. That is quickly changing, however, with fresh takes on terrazzo bringing the classic style into the 21st century. Already last year, Italian designers were beginning to dabble in the look. Since then, it has seen a full-on explosion in the tile world. Take a closer look at new or remodeled hotels, restaurants, or even co-working spaces; if they're on-trend, they'll likely include terrazzo flooring.
We're thrilled to see terrazzo back in the mainstream. This versatile look can be incorporated into a variety of spaces, ranging from surprisingly casual to decidedly sophisticated. Learn more about this beautifully intricate material below:
Color Options
The resurgence of terrazzo has brought new colors into the fold, giving the style a fresher feel for 2019. Designers increasingly favor bold hues, which bring instant pizzazz to terrazzo floors. Green, in particular, looks lovely when integrated into this unique style.
Contrasting colors add depth, while metallics grant the style a futuristic edge. Color options are influenced not only by the marble included in the flooring, but also by the epoxy used for binding. Today's designers are also willing to work with a broader range of aggregates, which can bring unique takes on a classic concept.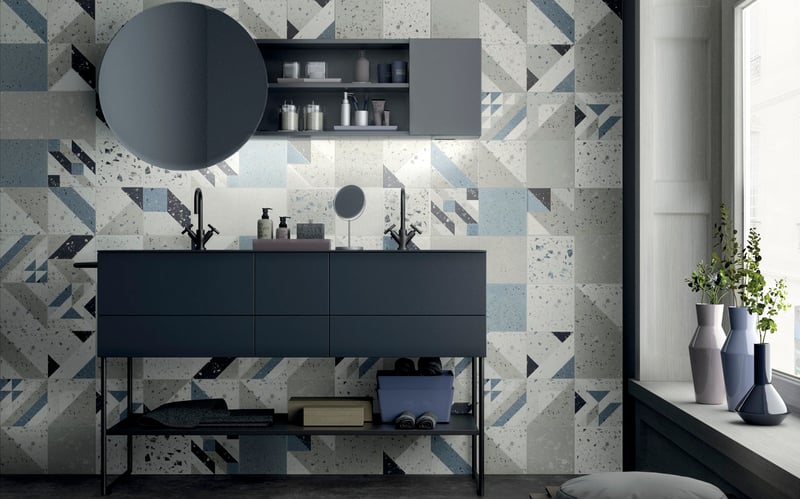 How It's Made
Terrazzo installation has come a long way. Hundreds of years ago, the style was formed by pressing stone chips into natural clay, one by one. The ensuing design would typically be sealed with goat's milk.
Today, terrazzo installation has been expedited but still renders a beautiful and durable end product. The materials favored in the 21st century are decidedly different than those initially relied upon; cement has replaced clay, with bits of glass or tile incorporated to give the flooring its signature look. Epoxy and high-quality resin dramatically improve durability while also improving texture.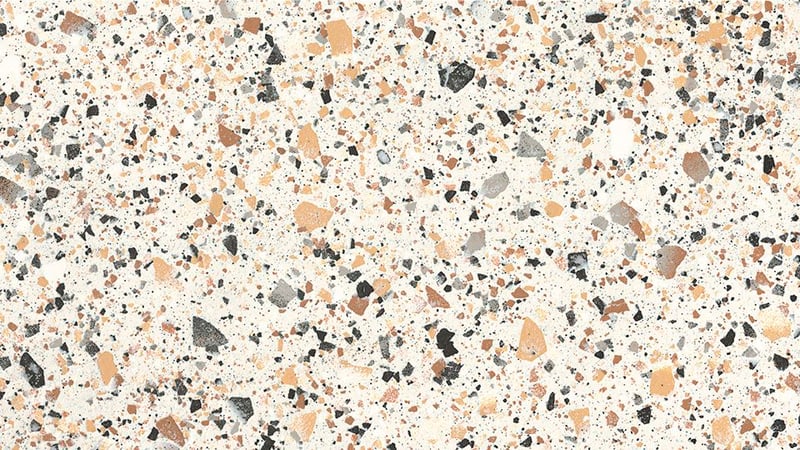 Depending on personal preferences and the circumstances of the space, terrazzo may be poured or used as tiles. Polishing and buffing may be required to deliver a beautiful sheen, but surface sealants can typically be avoided due to modern terrazzo's dense, almost impenetrable structure.
Increasingly, the look of terrazzo is reflected in other types of flooring. Porcelain replicas, in particular, are favored for their lightweight design and variety of color and pattern options.
We're loving the many different ways in which modern designers have elevated the classic terrazzo concept. Artistic Tile, for example, brings a decidedly modern take with its Euclid collection, which brings designer Alison Rose's penchant for precision and geometry to the forefront. We're also obsessed with Mosaique Surface's entire La Libertà collection, which nods to traditional craftsmanship while seamlessly integrating a variety of modern details.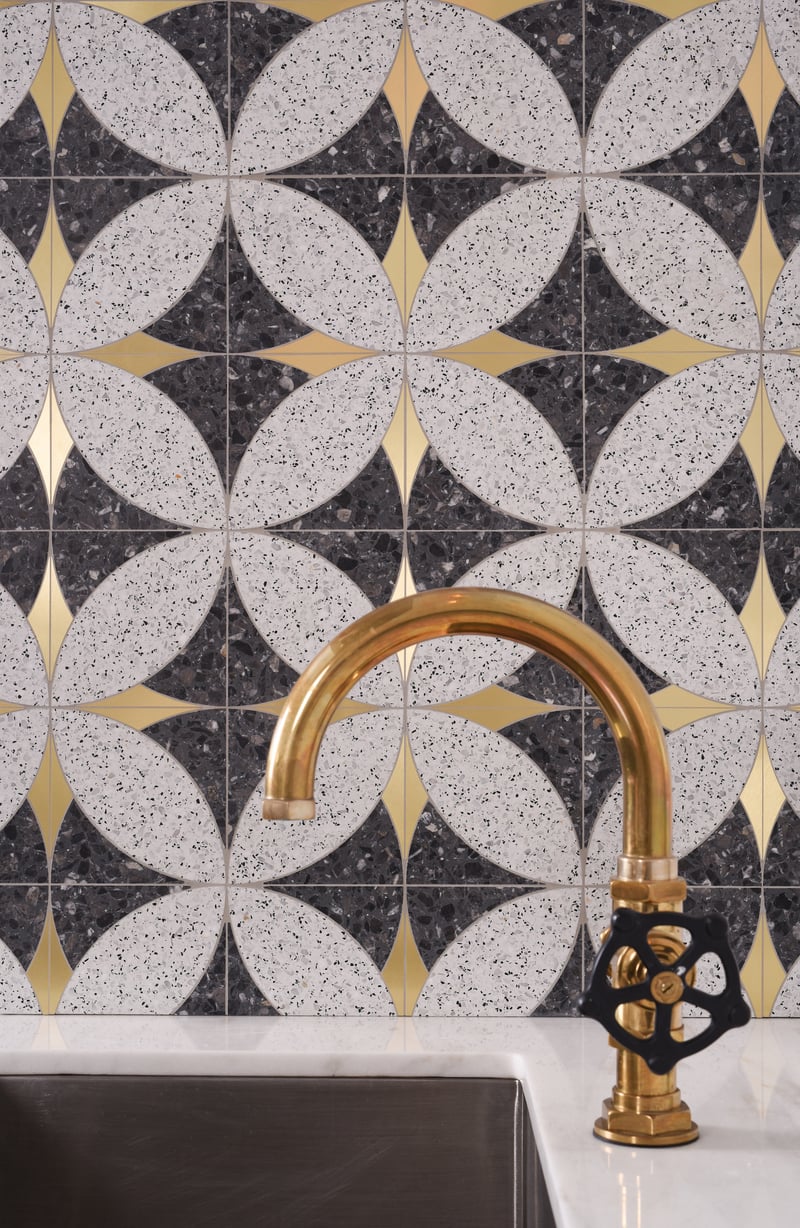 Whether you're obsessed with terrazzo or one of the many other tile trends of 2019, Decorative Materials can help you bring your vision to life. Our Tile Trends Around the World map can give you a better feel for which trends are most prominent around the globe — and whether they might fit in with your desired design. Otherwise, feel free to check out the latest trends on display in our Denver, Vail and Aspen tile showrooms. Contact us at your earliest convenience to learn more.