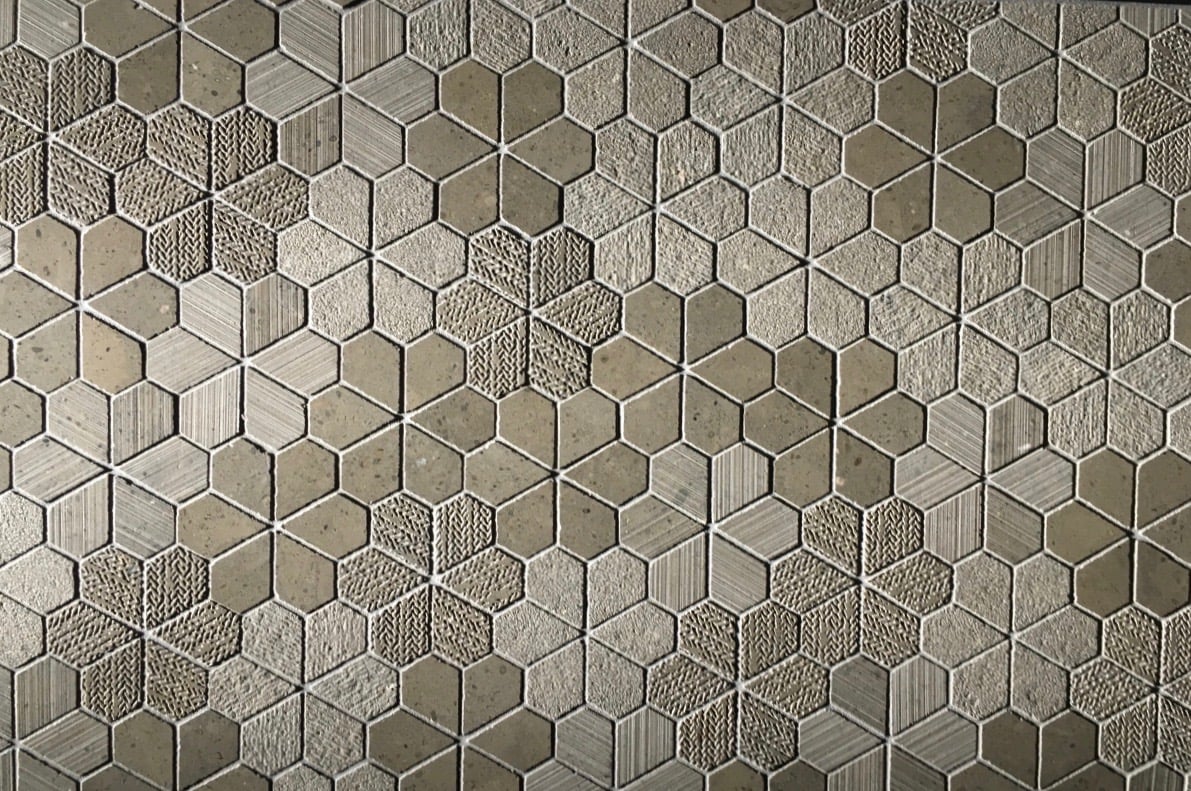 You love to experiment with new tile trends - but that little voice in your head warns you that bold looks could quickly go out of style. Ideally, you can balance your love of statement tile with your desire for practicality and long-term style. Textured tile and stone provides such an opportunity, all while adding dimension to interior spaces. A versatile trend, texture can serve a variety of purposes and capture nearly any aesthetic you desire.
Not sure if textured tile is right for your home? Read on to learn why this revolutionary concept is such a big hit among designers and homeowners -- and how you can easily incorporate it in your kitchen, powder room, and throughout your home.
Textures Are Everywhere
Take a close look at fabrics or natural elements, and you'll quickly recognize the importance texture plays in everyday life. This concept is unique in that it evokes both the senses of sight and touch - even when seemingly textured surfaces are, in fact, smooth.
From strength to comfort, the right texture can establish the exact vibes you demand in a particular area of your home. Some textures feel soft and casual, while others evoke strength and sophistication.
Textures provide an opportunity to experiment with different design elements while maintaining a neutral palate. They're subtle, yet visually effective. If you prefer to play it safe with interior design but are tired of the usual white subway tile look, textures provide just enough visual interest without feeling overwhelming.
Because textures appeal to such a broad range of homeowners and designers, they're currently a big trend in the interior design industry. Texture certainly dominated at the latest Salon del Mobile - a huge trade show based in Milan. It also played a huge role at CERSAIE 2017 in Bologna - and we expect its presence will continue at CERSAIE 2018. We see texture not only at trade shows, but also in style blogs, magazines, and everywhere else. It's not a style that can easily be ignored.
3 Types of Textures
Textured tile is incredibly versatile. While it takes a myriad of forms, the following varieties could look particularly impressive in your home:
Botanicals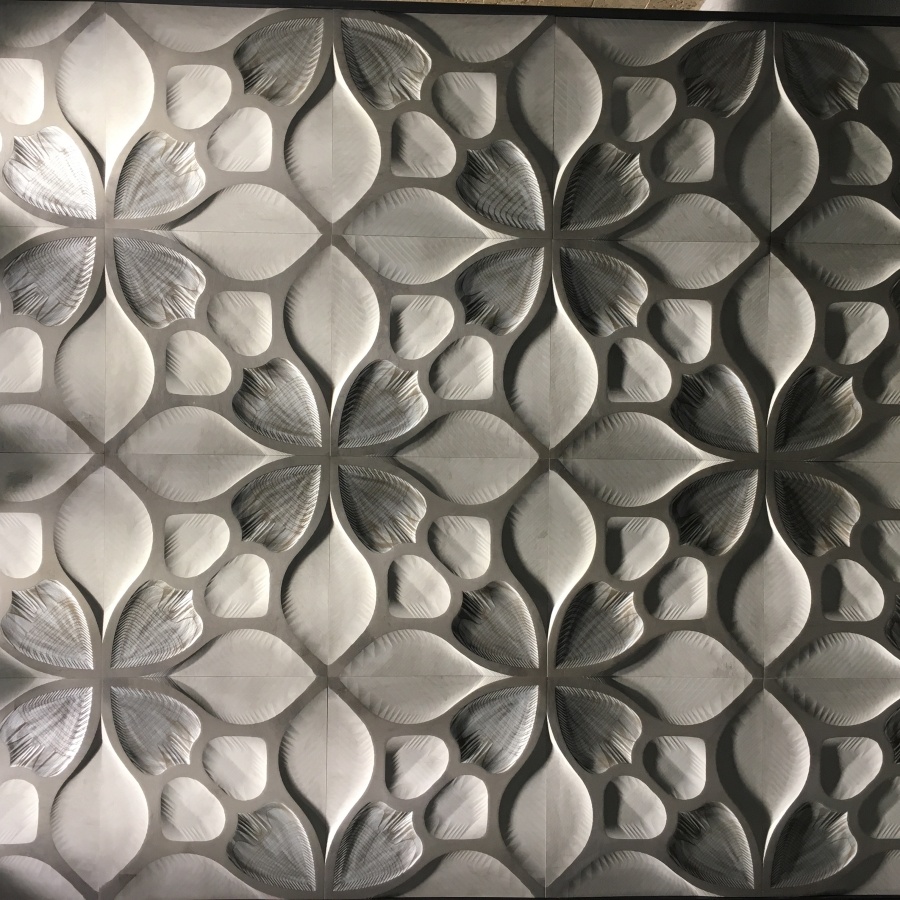 Featuring intricate patterns, botanical tiles bring the beauty of the great outdoors into your home. Inspired by plants and flowers, botanical tiles typically feature fluid lines. They stand in stark contrast to the angular, graphic looks that have taken over several homes in the last few years. This is good news for Rocky Mountain region residents, as botanical tiles feature organic shapes in keeping with the organic aesthetic that Colorado residents already prefer.
Opportunities for making the most of botanical textures abound. If you're looking to make a statement, incorporate the botanical look in a feature wall. Botanicals work especially well for kitchen or powder room backsplashes.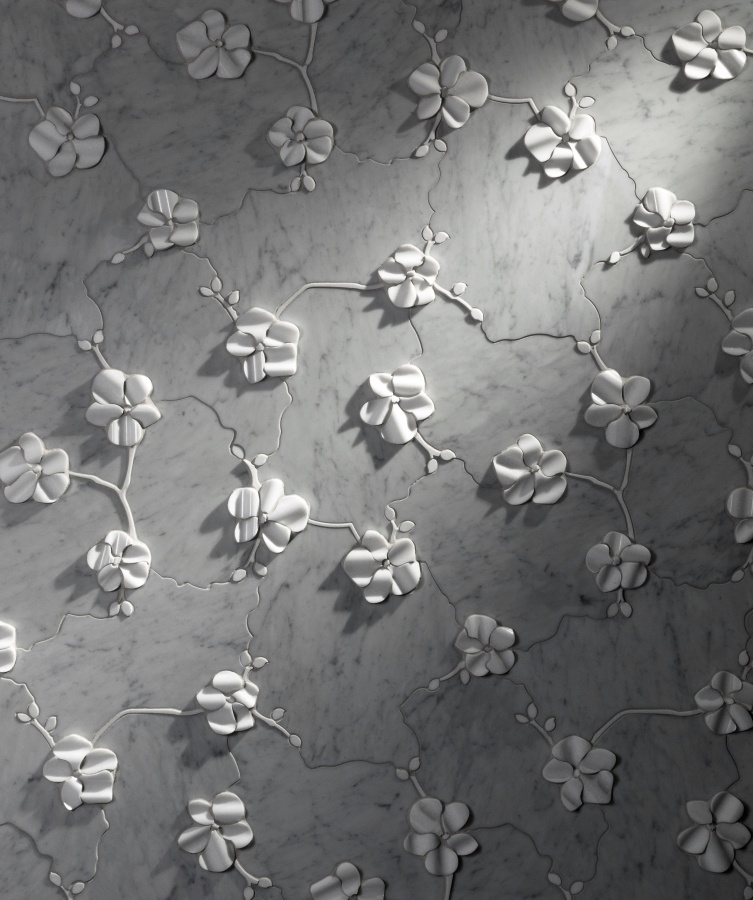 Image via Artistic Tile
The botanical look can sometimes be tricky to pull off; it's important to pair botanicals with a simpler design throughout the rest of the room. For example, a botanical statement wall looks lovely alongside large-format neutral floor tiles.
Natural Fibers or Fabric
Interested in finding a more sophisticated means of incorporating texture into your home? You are the perfect candidate for experimenting with the fabric trend. Fabric-inspired designs offer warmth and dimension while remaining undeniably classy.
Modern technology lends fabric or fiber-inspired tiles a realistic appearance. Cross-stitch patterns are homey, but also easy to clean and maintain -- unlike real fabric.
Dimensional
Bring the wow factor to important spaces in your home with dimensional tile. Featuring sculptural elements, this unique tile design brings visual interest to otherwise flat (both literally and figuratively) surfaces. The right dimensional design adds drama and excitement without relying on bold colors.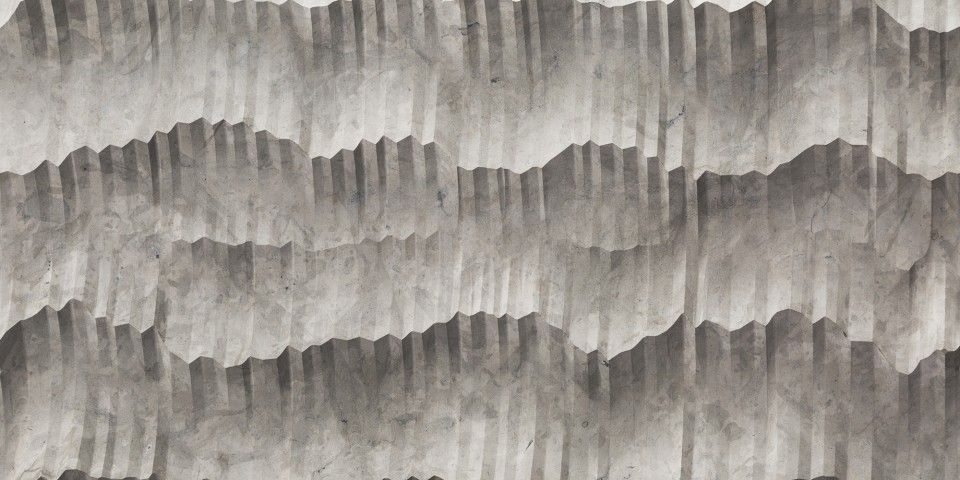 Image via Artistic Tile
Dimensional tile is typically used as an accent piece. For example, it may be featured as a statement wall behind the sink or as a backsplash in a trendy kitchen. Select designs, however, can be used on all four walls of a room without feeling busy or visually overwhelming.
The perfect example of dimensional tile and how it packs a punch? The Fortress design from Artistic Tile sold in 20 x 24 tiles, Fortress is carved from gorgeous Carrara marble. Its textured diamond motif is reminiscent of medieval military themes such as studded shields and iron gates. While botanical and fabric-inspired styles evoke softness or coziness, Fortress dimensional tile is all about bringing strength to the texture concept. This unique tile design can deliver style and sophistication to any home.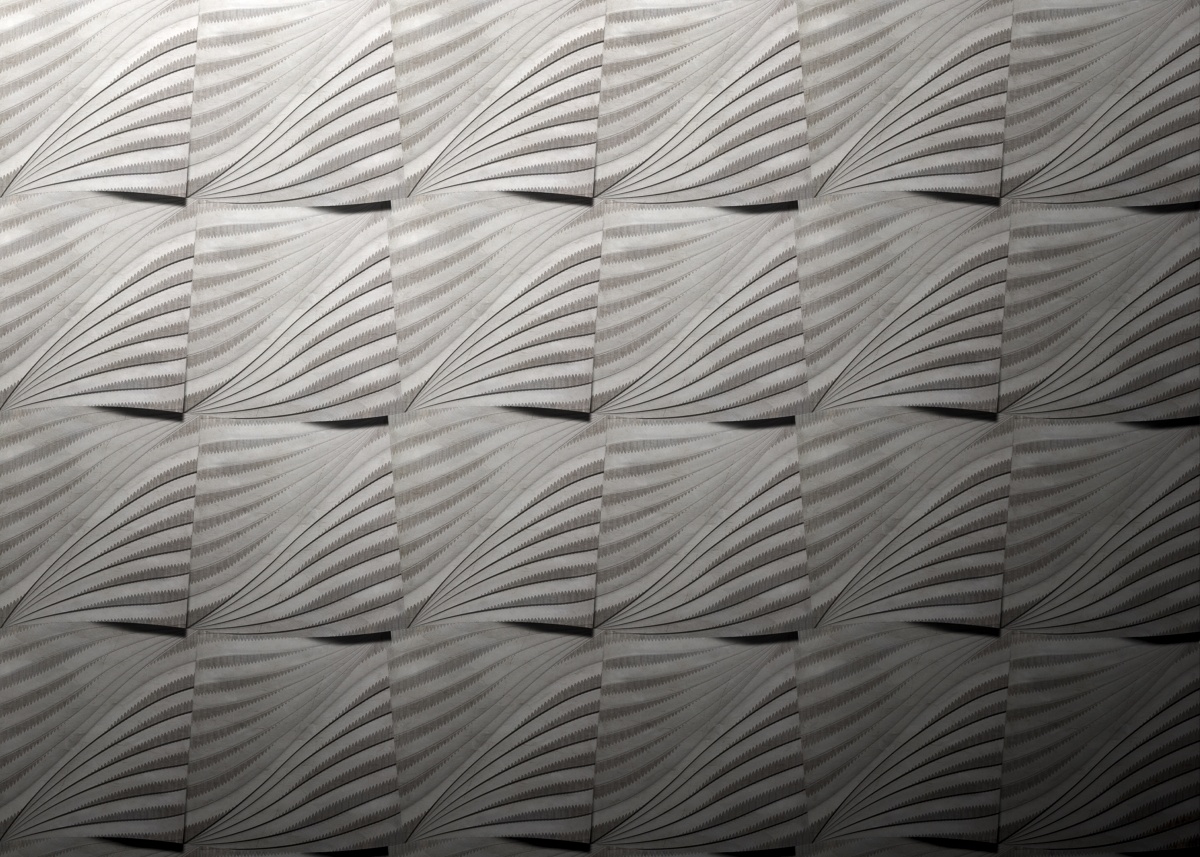 Image via Artistic Tile
Whether you favor a strong look (such as Fortress tile and other dimensional designs) or prefer something a bit softer (such as fabric-inspired designs), textured tile can provide the exact aesthetic you desire. This is your opportunity to experiment with new trends while still playing it safe. You won't regret getting on board with this exciting interior design concept.
Whether you're intrigued by textured tile or have other ideas for your home, you'll find a wide array of designs in our Inspiration Gallery. Feel free to visit our showroom to see our best designs in person. Contact us today for more information.