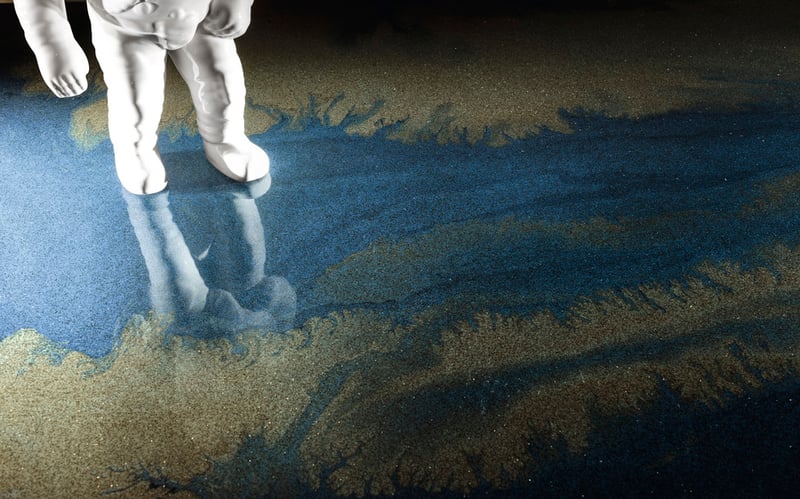 Jewel tones are hot in 2019, and for good reason: these rich colors deliver instant glamour. That being said, today's most trend forward jewel tone hues look little like traditional takes on this familiar color scheme. Right not, it's all about edgy vibes. Two of the most notable themes in this jewel tone trend: new ideas for incorporating blue and green. Keep reading to learn why we're so obsessed with these specific editions of the jewel tone trend — and why we expect these shades of blue and green to dominate in 2020:
Blue
Ask the average person about their favorite color, and you're likely to hear something about old reliable blue. This color is beloved, in part, because it's so versatile. Depending on the shade, it can evoke serene, elegant, or casual vibes. With deeper jewel tones, the effect can be almost surreal. We're loving the many new ways deep blue has been integrated into tile design — and we can't wait to see this stunning, yet versatile color take over in the near future.
Cosmic Marble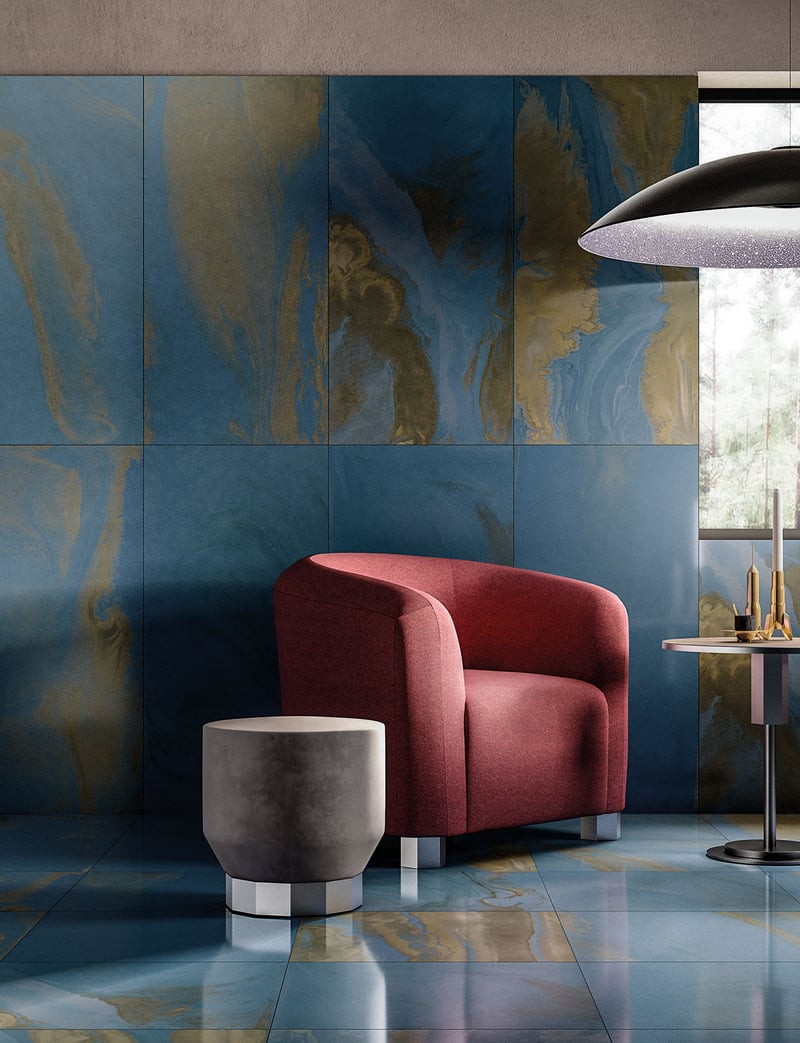 Blue is gorgeous on its own, of course, but it's also capable of taking on new meaning when carefully combined with other colors. It's the ultimate collaborative hue, as evidenced by the ethereal look of Cosmic Marble. This unique design brings in the glitter and glow of gold to create an effect that's out of this world. Ideal as a statement piece, this tile will quickly inject drama and movement into your overarching design.
Rosamund Basalto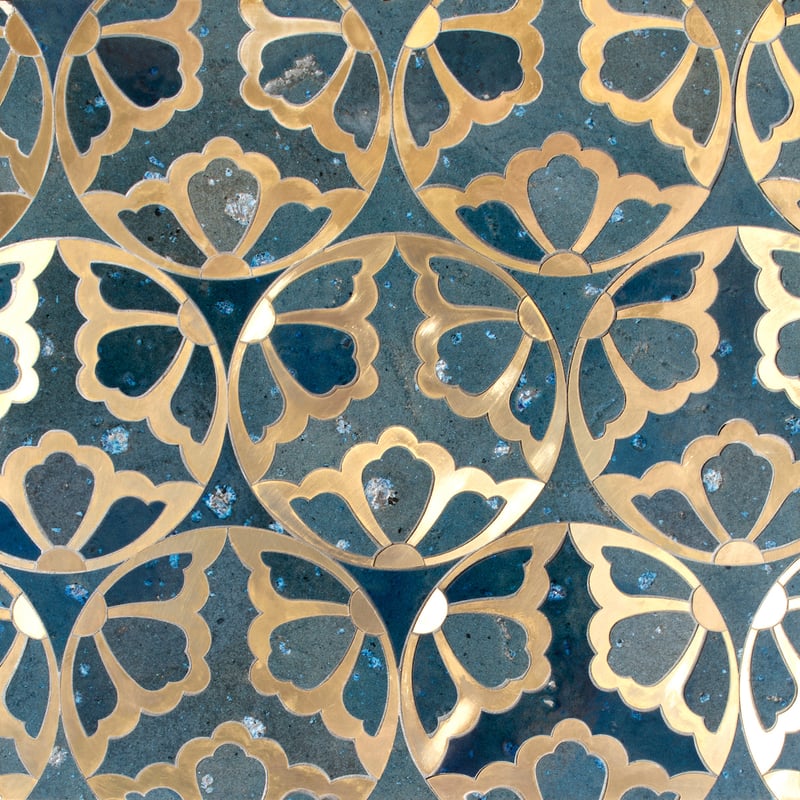 New Ravenna captures the essence of jewel tone style with a luxurious design known as Rosamund Basalto. This waterjet stone mosaic combines floral and circular shapes to great effect.
Part of the Bright Young Things collection, Rosamund Basalto's tiles come in several color schemes — but we're most impressed by the dramatic combination of blue and gold available with the Orchid Basalto and Brass colorway. With this theme, deep jewel tone blues are set off by both metallics and lighter shades of blue.
Green
Blue might be the dominant hue of the moment, but green is clearly following on its heels. While a variety of takes on green can amp up modern interior spaces, there's something special about emerald. This rich color can instantly class up any space without feeling excessively ornate or pretentious. It delivers a royal, elegant appeal, but also just enough edge to keep things exciting.
Malachite
Fiandre has a knack for natural flair and whimsy, as evidenced by the designer's stunning Malachite tile. Part of Fiandre's Precious Stones collection, Malachite builds on the antique-inspired beauty of the collection's dominant concept with bold shades of green. Blending the best of artistry and geology, this intricate tile can bring an instant sense of movement to any space.
Hip 2 Be Square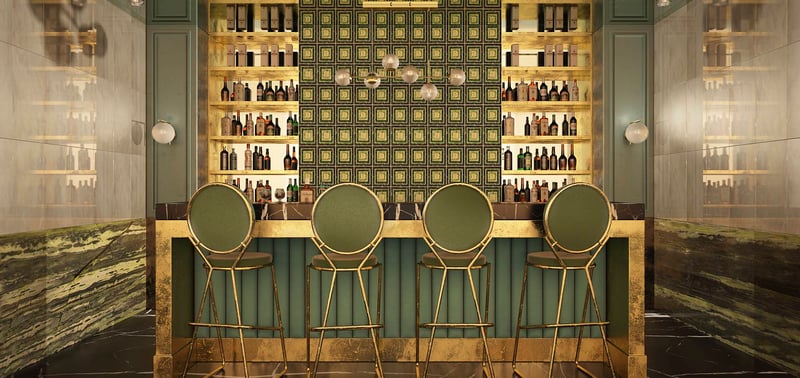 Once again leading the pack is Artistic Tile, which has embraced the beauty of green glass while also integrating unique elements to provide a revolutionary take on the ombre concept. Dubbed 'Hip 2 Be Square,' this intricate design incorporates the beauty of emerald green while also drawing on the power of other shades to create a nuanced look with plenty of depth.
Primal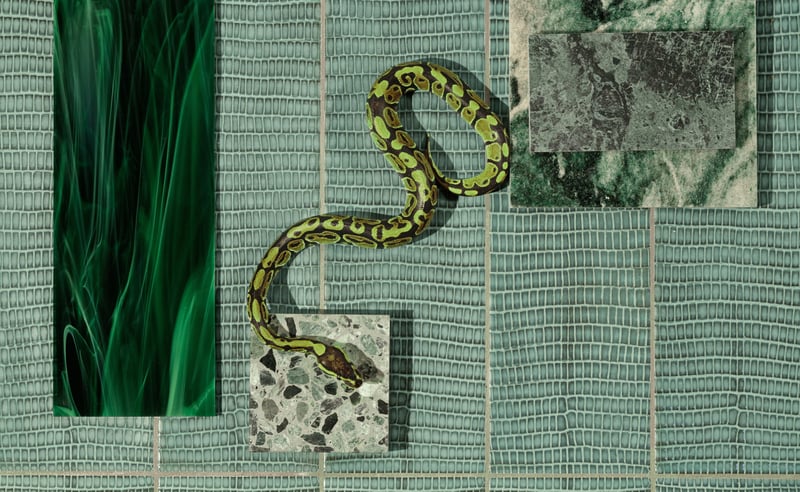 With the aptly-named Primal, Artistic Tile mimics the appearance of reptillian scales. This exotic look is instantly elevated by gorgeous shades of green such as Palm or Moss. A glazed surface breathes further life into this unique ceramic look, which is available in field tiles or quarter round moldings.
Verde Aurora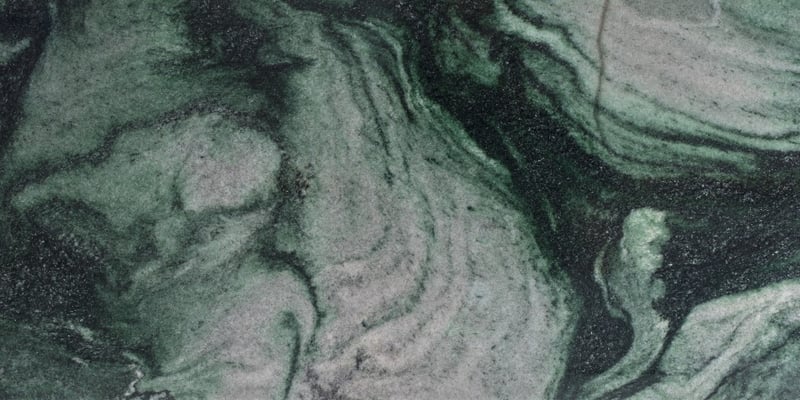 Here we have yet another gorgeous take on jewel tone green from Artistic Tile. While Hip 2 Be Square makes the most of geometric patterns, Verde Aurora takes on a decidedly more organic feel. The intention? To bring the visual wonder of the Northern Lights inside. Shockingly, this design is sourced from a decidedly natural stone: granite, which is as durable as it is beautiful.
Blue and Green Together
Blues and greens are gorgeous on their own, of course, but they can be even more impressive when combined. Jewel tones allow these two colors to be integrated in a single look without clashing. This is most evident in New Ravenna's Zita tile, which sets multiple shades of blue and green against a neutral backdrop for contrast. We're looking forward to seeing this unexpected color combination continue to take over the tile design landscape in the near future.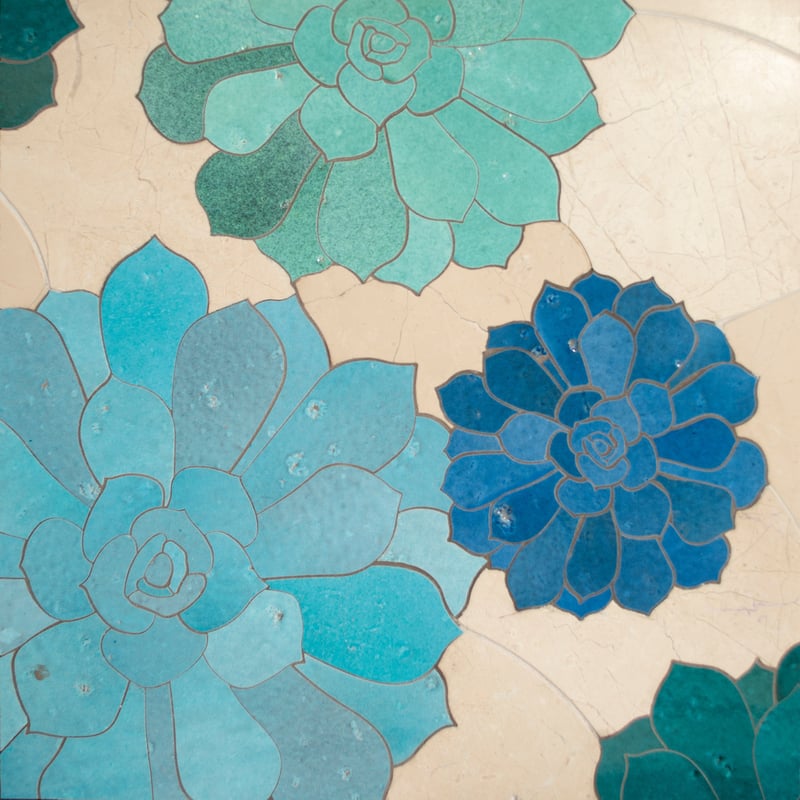 Jewel tones are far more versatile than most people suspect, as up and coming trends in tile color reveal. Whether you're gunning for a whimsical, royal, or ethereal look, jewel tone blues and greens allow you to live out your most ambitious design goals. Bold and classy can go hand-in-hand, as jewel tones will prove when they take over the world of tile design in 2020.
Are you ready to incorporate jewel tones in your project? Or would you like to explore other tile trends that are poised to take over in 2020? Get started by examining our Tile Trends from Around the World Map. If you'd like to see our favorite designs in action, stop by one of our showrooms. Otherwise, you're welcome to contact us over the phone or online to learn more.