Colorado boasts an abundance of talent and passion, not to mention raw materials. All this provides a wealth of opportunities for our team at Decorative Materials. We're continually amazed by the pristine stones and tiles produced so close to home – and we're excited to share this local talent with the interior design community.
We recently had the chance to explore the Uncompahgre Valley, where we learned a ton about the region's contributions to all things tile. Situated near the San Juan Mountains and the town of Montrose, this agricultural region is far more scenic and inspiring than most Coloradoans realize.
Beyond its reputation as an agricultural oasis, the Uncompahgre Valley has a lot to offer the interior design community. We've long been aware of the role this region plays in producing decorative ceramic tile, but we received a strong reminder while visiting Colorado Stone Quarries Logistics in Delta and Colorado Clay in Montrose.
Keep reading for takeaways from these wonderful experiences – and to learn more about the role Colorado materials play in producing stunning and sustainable tiles.
Colorado Stone Quarries
Colorado marble is, simply put, iconic. The metamorphosed stone of the Yule Creek Valley is especially mesmerizing. While meeting with Colorado Stone Quarries, we took a deep dive into the incredible processes that make local marble so special.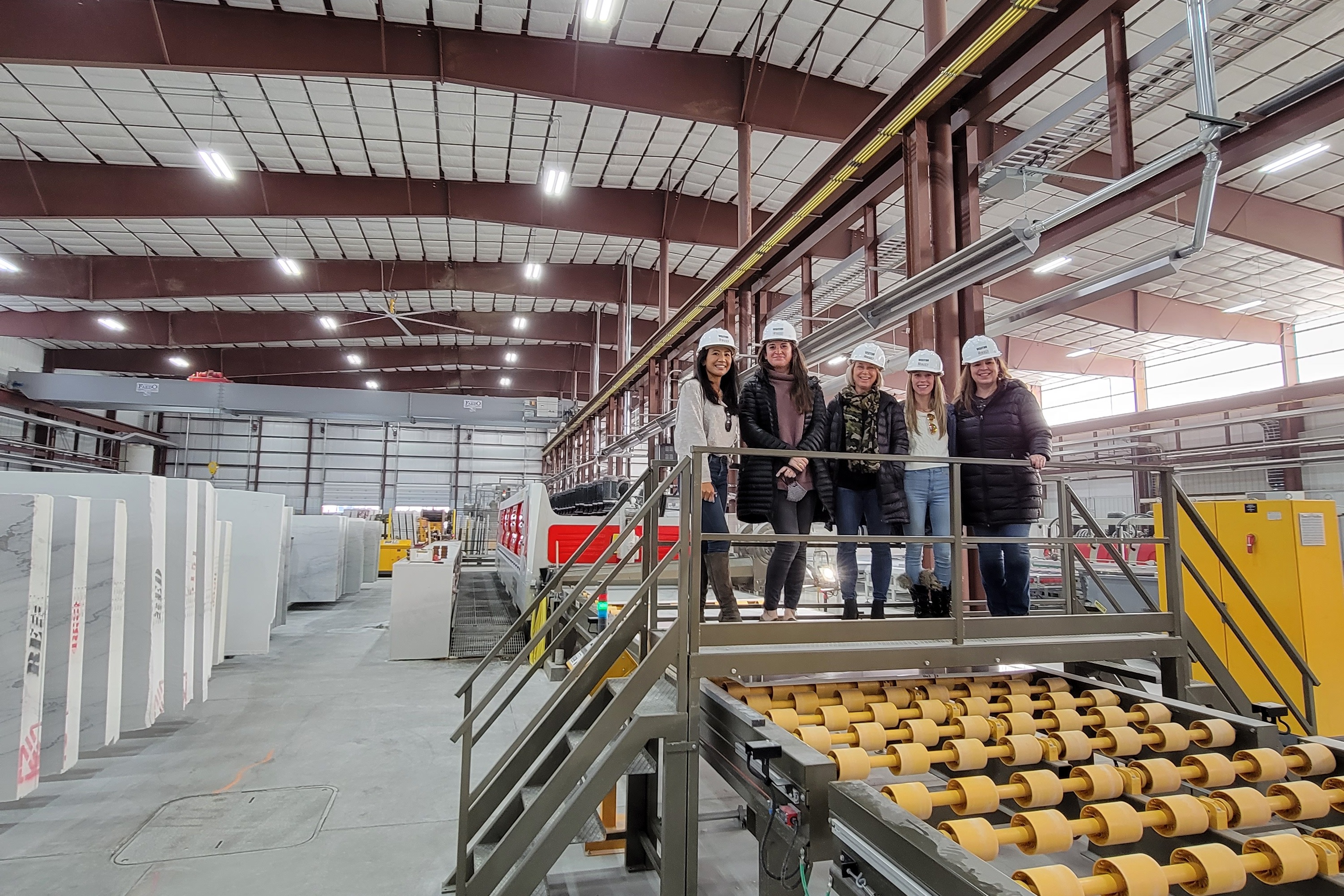 Part of the Decorative Materials team at the Colorado Stone Quarries Delta Logistics Yard
During our visit, tour guides Jean and Marco showed off gorgeous stones quarried from the famed town of Marble. They also walked us through the process of transforming rocks into awe-inspiring tiles and slabs. We were in awe every step of the way.
While all of these stones come from the same quarry, different mineral compositions in different parts of the ground create a variety of marbles. The marbles that come out of the local quarry in Marble, Colorado are Calacatta Lincoln, Calacatta Lincoln Silver, Calacatta Golden, Statuario Colorado and Aspen Grey.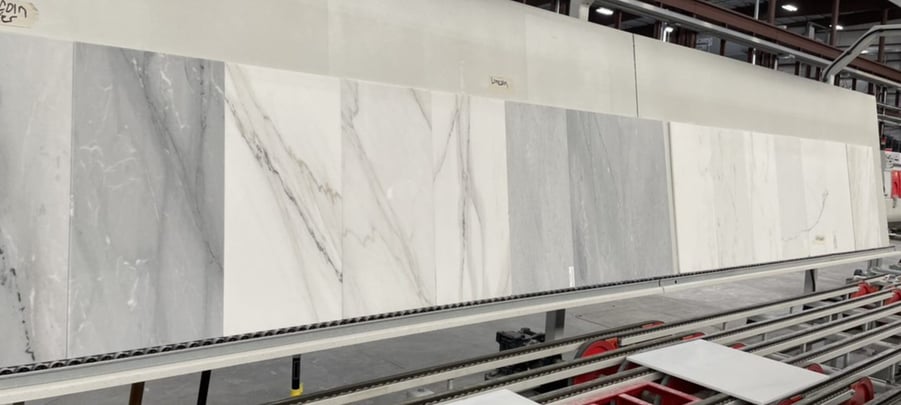 The Variety of Stone Options Sourced from Colorado Stone Quarries
The future is bright for CSQ. Expanding on an already vast selection of tiles and slabs, this distinguished marble producer will soon up the ante with a new venture into mosaics. It's no secret that we adore intricate mosaics at Decorative Materials, so we're eagerly awaiting this new line.
Colorado Clay
If you've browsed our latest Product Lookbook, you've probably come across the Colorado-based ceramic tile company. A new favorite at Decorative Materials, Colorado Clay reflects an inspiring commitment to personalizing each tile so that it has a distinctive look and tells a meaningful story.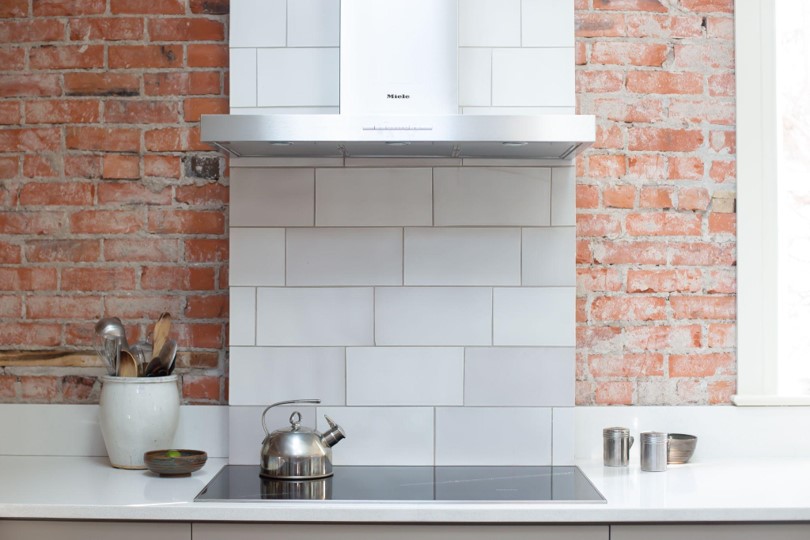 Natural White Glaze Backsplash Install
The company was born from Chris Caskey's research as an environmental scientist. He discovered an excess sediment buildup in the Paonia Reservoir that was negatively impacting the irrigation of farms and vineyards in the region due to a decreased water capacity in the reservoir.
Rather than let this sediment continue to build, Chris decided to extract the clay and give it a new life by firing the clay and creating one-of-a-kind ceramic tile. While improving the local environment, Colorado Clay also creates a beautiful product with a story behind it.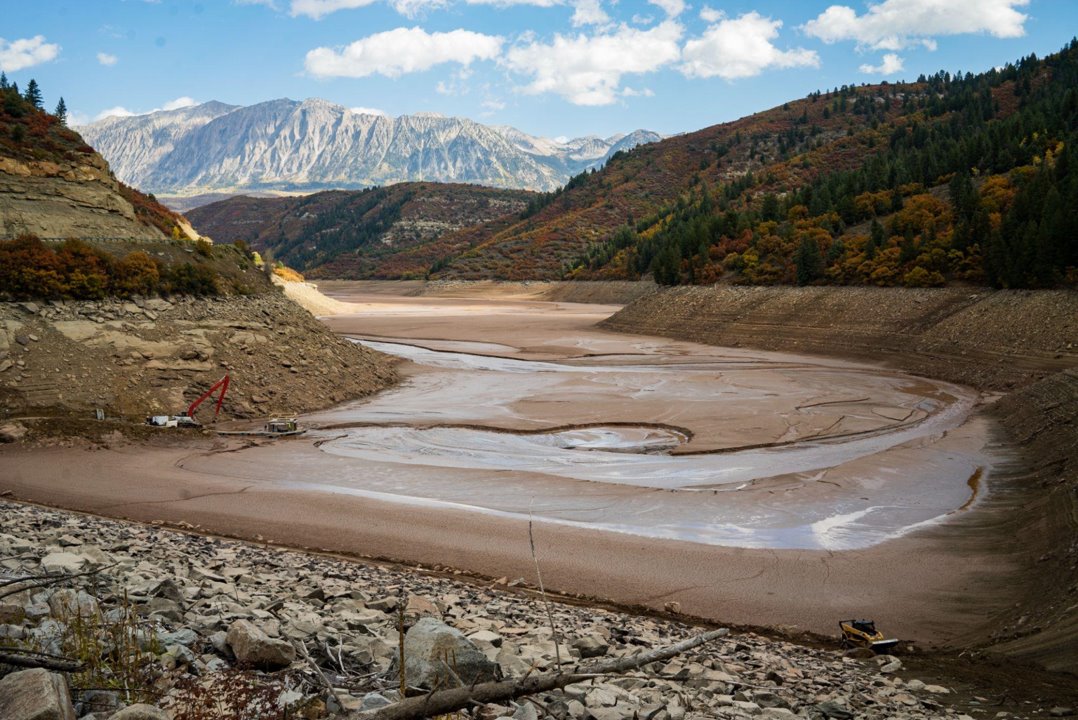 Sediment Extraction from the Paonia Reservoir
Colorado Clay boasts a strong reputation as one of the most sustainability-oriented tile producers in Colorado. Through their unique approach, environmental concerns – such as vented methane – become unique opportunities to develop beautiful, yet eco-friendly products.
Their goal at Colorado Clay is to eventually move the factory to the Somerset area so that it can be powered by the methane that would otherwise escape abandoned coal mines.
Sourcing Locally Through Decorative Materials
If the incredible work from Colorado Stone Quarries and Colorado Clay makes anything clear, it's that a variety of amazing options are available right here in Colorado! These locally sourced tile and stone options can accommodate nearly any design goal imaginable, without forcing you to compromise on your eco-friendly ideals.
Another oft-forgotten benefit? A local approach minimizes lead times – a huge concern given today's supply chain and logistics concerns.
If you're committed to a local approach as you explore decorative tile, look to the team at Decorative Materials for insight. We can help you bring your vision to life while honoring your desire to support the local economy. Get in touch today to learn more about our philosophy – or to schedule a visit at one of our Colorado tile showrooms.