Sustainable Design Takes Center Stage at These Eco-Friendly Tile Factories
There's far more to interior design than simple aesthetic preferences. Budget and durability, for example, have long been chief concerns among designers and homeowners alike. These days, however, another essential must also be considered: sustainable design.
A recent report from the National Association of Realtors reveals that green design is a clear priority among today's buyers. Nearly one-third of the realtors consulted in this study claimed involvement in buying or selling properties with green features.
While eco-friendly solutions often center around solar panels or double-paned windows, fixed finish selections including tile and stone also hold strong potential; hence, the increasing prominence of sustainable practices within today's top tile factories. We're especially impressed by the following favorites:
Artistic Tile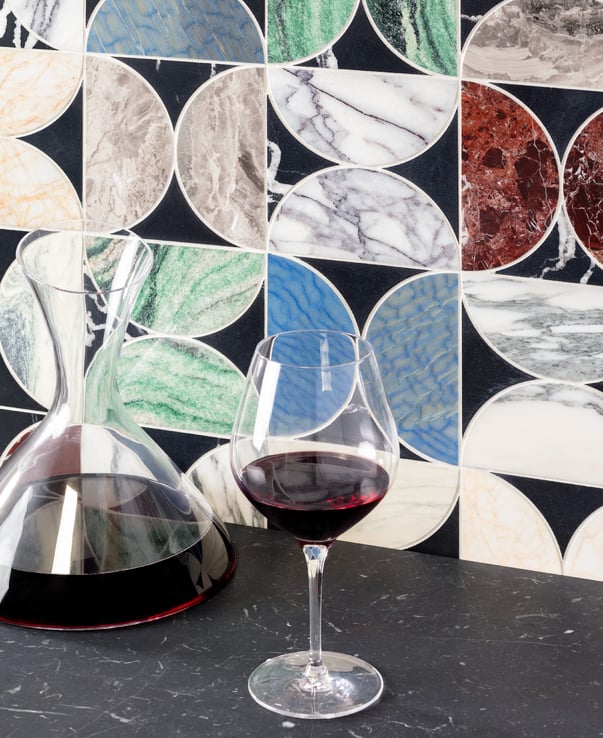 Moon Cosmati Dark
We love Artistic Tile's stunning designs, but this is just one of many reasons why the manufacturer deserves praise. From a sustainability perspective, some of Artistic Tile's strengths include:
Use of a custom-design catchment and filtration system in their factory. This makes it possible to filter 60,000 gallons of rainwater through stone-cutting machines.

The Artistic Tile headquarters are primarily powered by solar energy.

A transition to all LED lighting within the Artistic Tile headquarters.

Impressive durability of their products, which limits the need to use additional energy for manufacturing replacement tiles.
Florim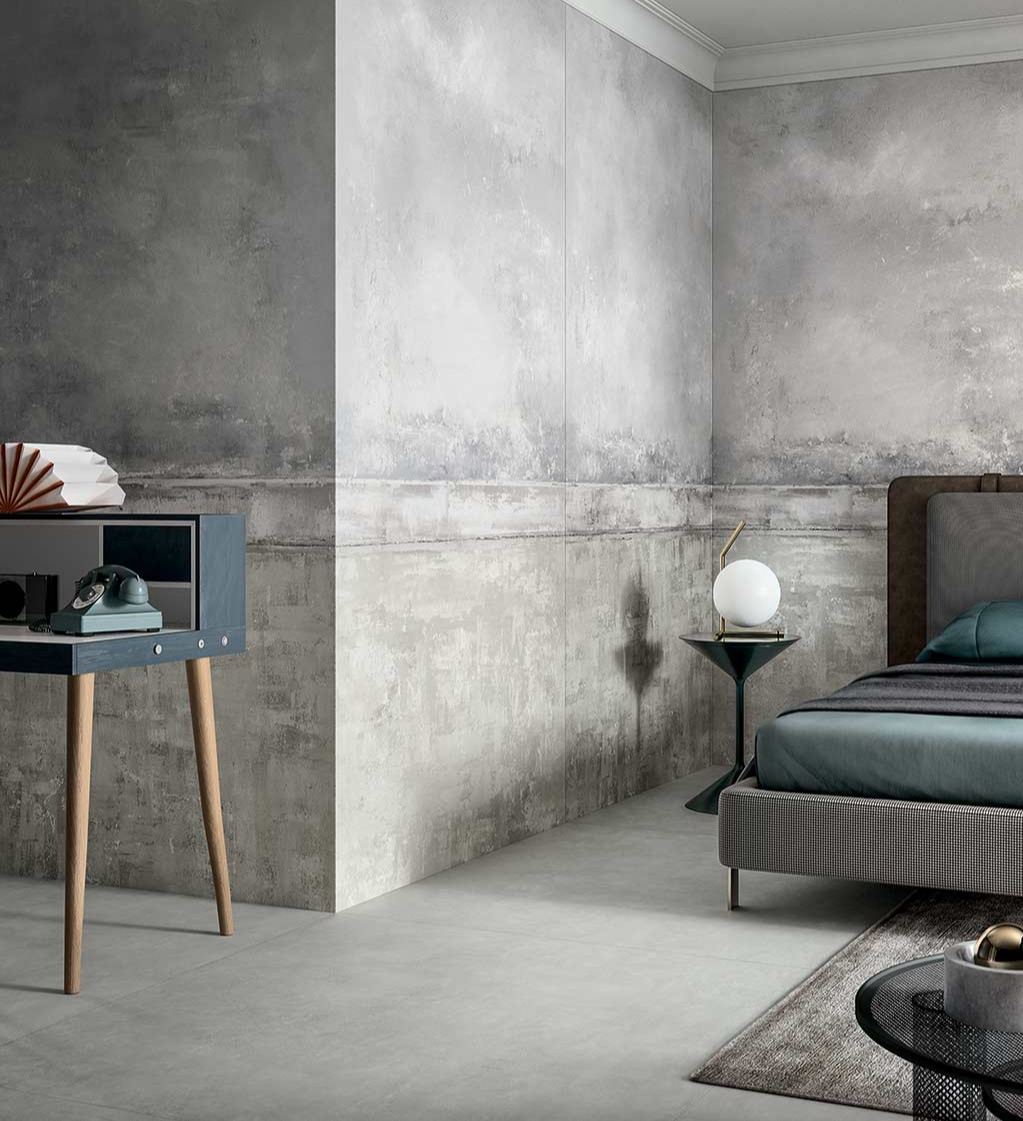 Photo courtesy of Florim
As the world's first ceramic company to become a B Corp, Florim has always made it abundantly clear that there's far more to tile production than the bottom line. The organization highlights eco-friendliness as one of its three main areas of responsibility. Top achievements include recycling 91 percent of all water used, as well as relying exclusively on recycled paper for packing.
Encore Ceramics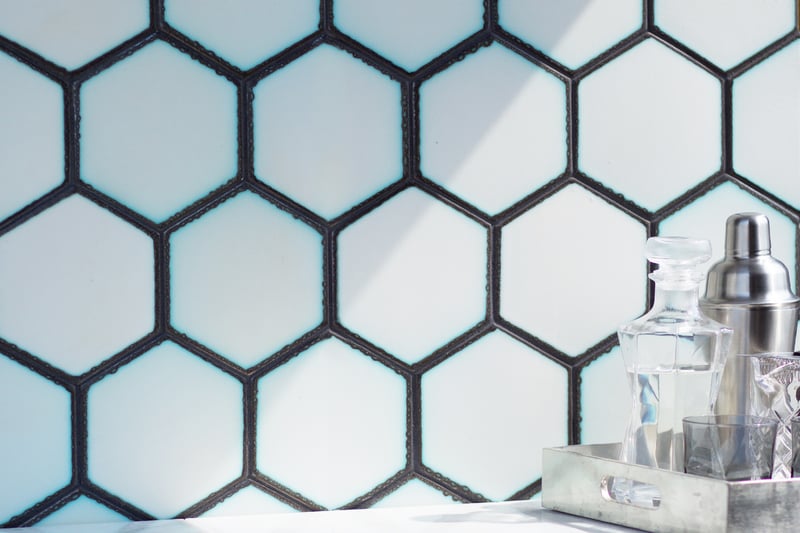 Frame Hexagon Dip Field Tile
The motto "green from the ground up" conveys Encore Ceramics' enthusiasm for sustainable design. Encore's comprehensive approach to limiting environmental damage includes these noteworthy areas of focus:
Using 176 roof-mounted solar panels to produce 35 megawatt hours. This, in turn, prompts impressive savings of 70,000 pounds of CO2 emissions per year.

Despite the factory's location along the Rogue River in Oregon, waste never enters this magnificent body of water. Instead, Encore captures and distills 100 percent of the water it uses. Custom water recycling efforts enable savings of 40,000 gallons of water every year.

A cutting-edge single-fire process saves 40 percent of the energy ordinarily used to produce tile, while specialty kiln shelves save an additional 15 percent.
Sonoma Tilemakers
Sonoma's Dakota and Stellar tiles stand out even in the increasingly crowded eco-friendly tile market. The tiles from both lines avoid VOC off-gassing. Those features in the Dakota collection contain 25 percent recycled material, while the Stellar tiles include clay from local sources.
Other noteworthy efforts from Sonoma Tilemakers are highlighted below:
The Sonoma factory's solar panels produce 45 megawatt hours per year.

Sonoma's closed system reclaims and recycles waste water, which can later be used for washing.

From wet clay scrap to excess glazes, a variety of materials are recycled so they can be used in the body of the tiles.
We're excited to see eco-friendly practices making such a difference for our favorite tile manufacturers. We hope that this green emphasis will continue to influence interior design. Together, we can make a real difference.
Eco-Friendly Tile Design With Decorative Materials
From our work with manufacturers to our consultations with clients, our team at Decorative Materials emphasizes a sustainability-oriented approach to natural stone design. We love playing with the latest trends and high-end materials, but we also believe that tiles should stand the test of time. This makes them not only more affordable, but also better for the planet.
Would you like to learn more about the role tile can play in sustainable design? Are you committed to doing your part to adopt green practices? Call or email Decorative Materials today to schedule your showroom appointment and learn more about our favorite eco-friendly solutions