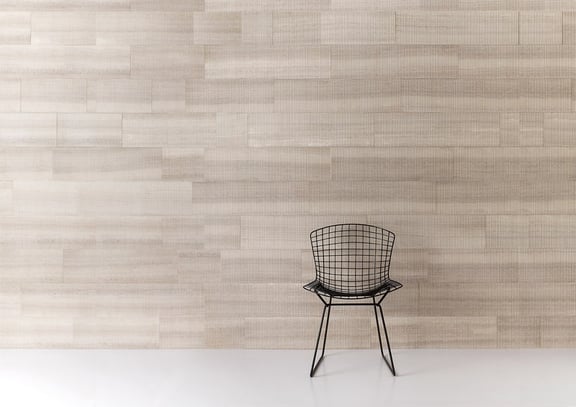 Because many suppliers offer stone clearning products, it can be difficult to find a go-to brand. Your beautiful natural stone will garner some stains, spills, and scratches, and you need an effective, easy-to-use, and safe cleaning product that meets the environmental standards.
< RELATED: 6 Tips To Clean Your Natural Stone Products >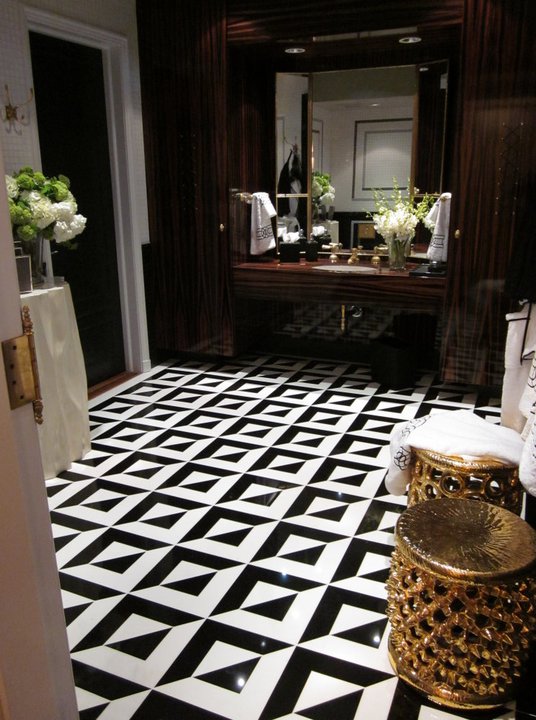 Remember these professional insights when deciding on which cleaning products to use on your natural stone products like countertops, floors, and showers:

Do not use products containing lemon, vinegar or other acids as the will dull or etch calcareous stones.


Scouring powders or creams often contain abrasives that may scratch certain stones.


Many commercially available rust removers (laundry rust stain removers, toilet bowl cleaners) contain trace levels of hydrofluoric acid (HF). This acid attacks silicates in addition to other minerals. All stones, including granite and quartzite, will be attacked when exposed to HF.



Do not mix ammonia and bleach. The combination creates a toxic and lethal gas.
---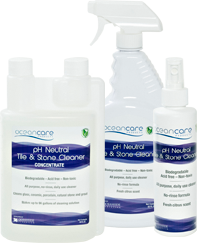 So, what cleaning products do Decorative Materials recommend and sell to our clients? Great question! We love the pH neutral stone cleaner by Ocean Care Products. The Oceancare Cleaning Suite is available through Decorative Materials.

It's a "non-toxic, biodegradable, all-purpose, no-rinse cleaner designed for daily use on almost any hard surface. Cleans glass, porcelain, ceramic and natural stone tile, grout, agglomerate & stone countertops, bathtubs, sinks and fixtures."
---