From Ancient Greece to the Far East, many of history's most notable structures have marble to thank for their longevity and enduring beauty. A symbol of sophistication through the millennia, marble has long evoked luxury.
Originally, marble was expensive enough to be limited to monuments and palaces. These days, however, it's far more accessible and can be found in numerous settings. Hence, its ongoing popularity despite competing against so many types of modern stone tiles.
Originating from limestone, marble is formed via extreme temperatures or high amounts of pressure that cause minerals to expand and fuse together. This metamorphic rock typically includes other minerals, such as pyrite, graphite, or quartz.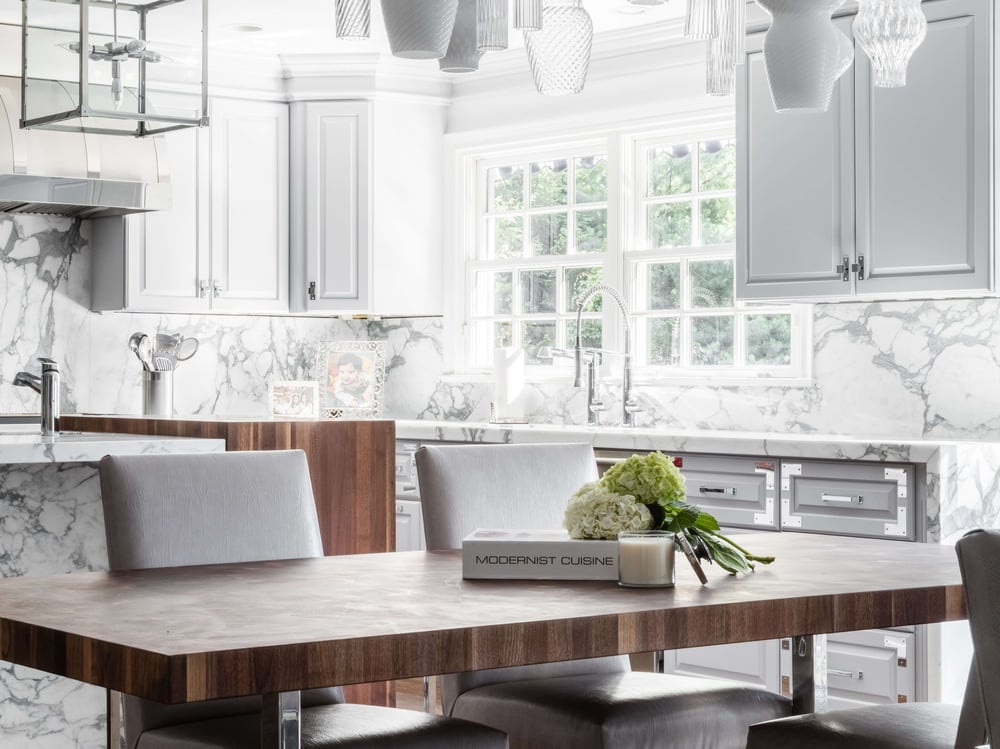 Arabescato Corchia
At Decorative Materials, we have a true love affair with marble. One of our favorite looks? Arabescato Corchia, which delivers the memorable look of breccias — reformed minerals that are nothing short of stunning. This represents just one of many ways in which marble can be used to transform any space. Keep these suggestions in mind as you discover the power of marble for yourself:
Keep It Simple
Many people assume that marble can only be used in large spaces — and in large quantities. In reality, however, the opposite concept applies: less is more. Marble is often most effective as a simple statement piece, where it can bring a compelling level of contrast. It also works well for accentuating a variety of materials.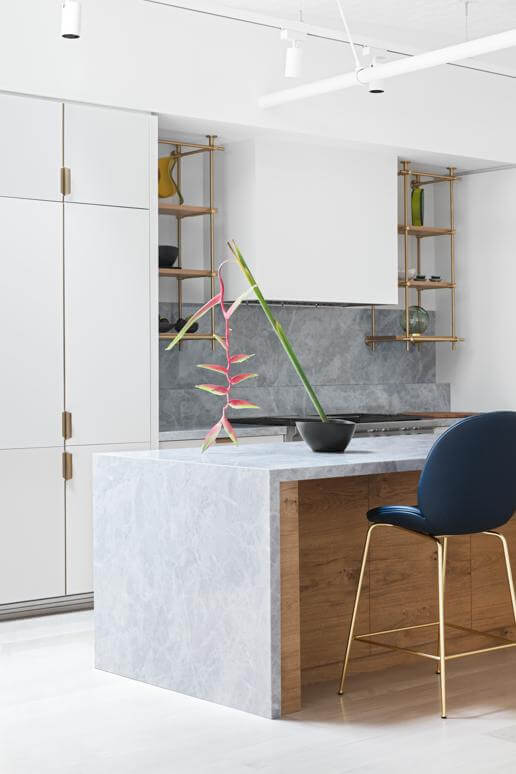 Blue De Savoie
Should you opt to use marble more extensively, you can make the biggest splash by sticking with a single product throughout the entire space. For example, Arabescato's rich veins can adorn both the floor and the walls in a luxe bathroom. Likewise, the crystalline marble known as Blue De Savoie works best when allowed to dominate the space in which it's included.
Think Beyond Slabs
Large slabs of marble produce a sleek, sophisticated aesthetic. That being said, slabs are by no means the only option for decorating with marble. Increasingly, today's designers are playing with creative shapes and patterns in hopes of using marble to its full potential. From hexagons to chevron, several styles bring a dynamic new edge to a classic material.
We're fond of the Calacatta Polished Basketweave Mosaic, which brings an unexpected dose of warmth and comfort to the marble concept. Architetto Compasso also stands out with its mod vibes, made possible by curved geometrics that promote a sense of movement.
Gorgeous Colors
When you picture marble, the classic white style with grey veining probably comes to mind. This mental image fails to capture the material's true diversity. Depending on which minerals are included, marble may feature pink, green, or other hues. Variegated coloration is also common, granting every slab a unique look.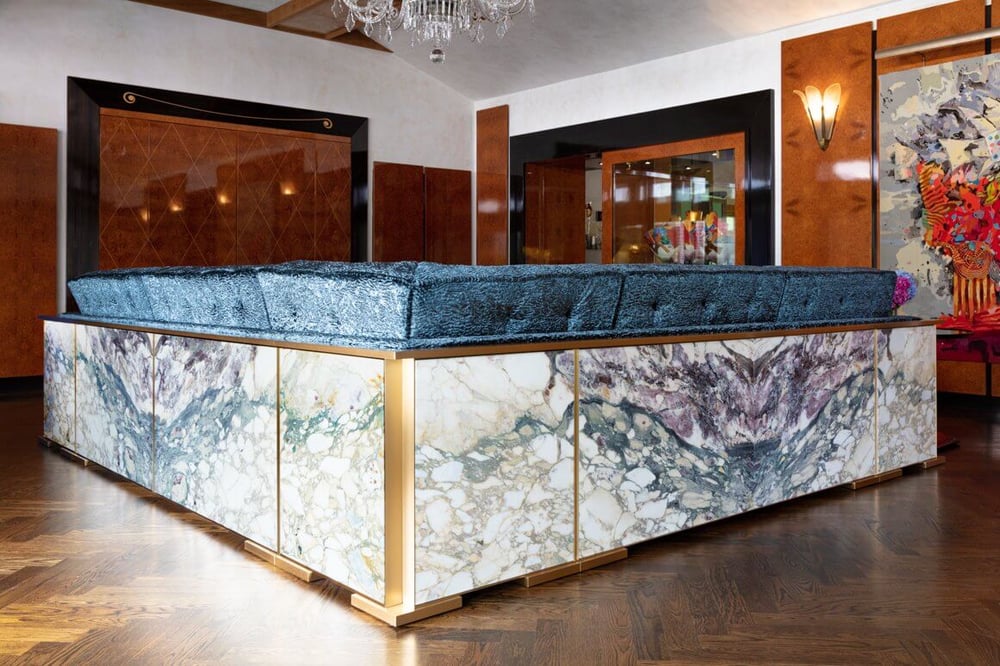 Breccia Caparia
Tinted marbling is poised to take over, shaking up marble as we know it. We're especially entranced by the brecciated rich hues of red that reflect the wine for which Breccia Vino is named. Meanwhile, Breccia Capraia stands out with noteworthy green and purple veining. The blue tint of Calacatta Bluette brings this marble's gorgeous swirls to life.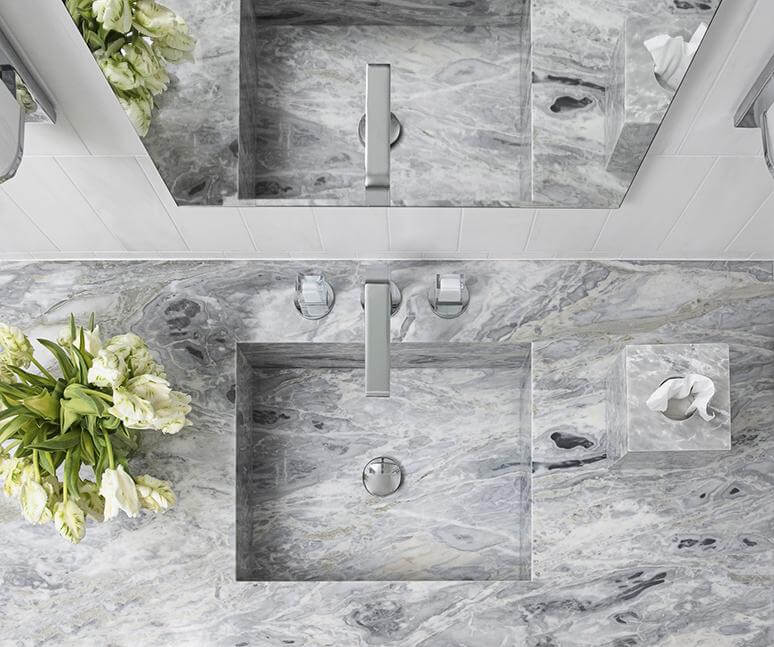 Calacatta Bluette
Break Tradition
Who says that marble needs to be reserved for kitchens or bathrooms? It can also bring a fresh feel to living rooms, mud rooms, and even bedrooms. Lilac Honed provides the perfect example of a beautiful marble product that can enhance any room in the home. The contrast of its clean white against bold plum allows it to make a statement without feeling overbearing.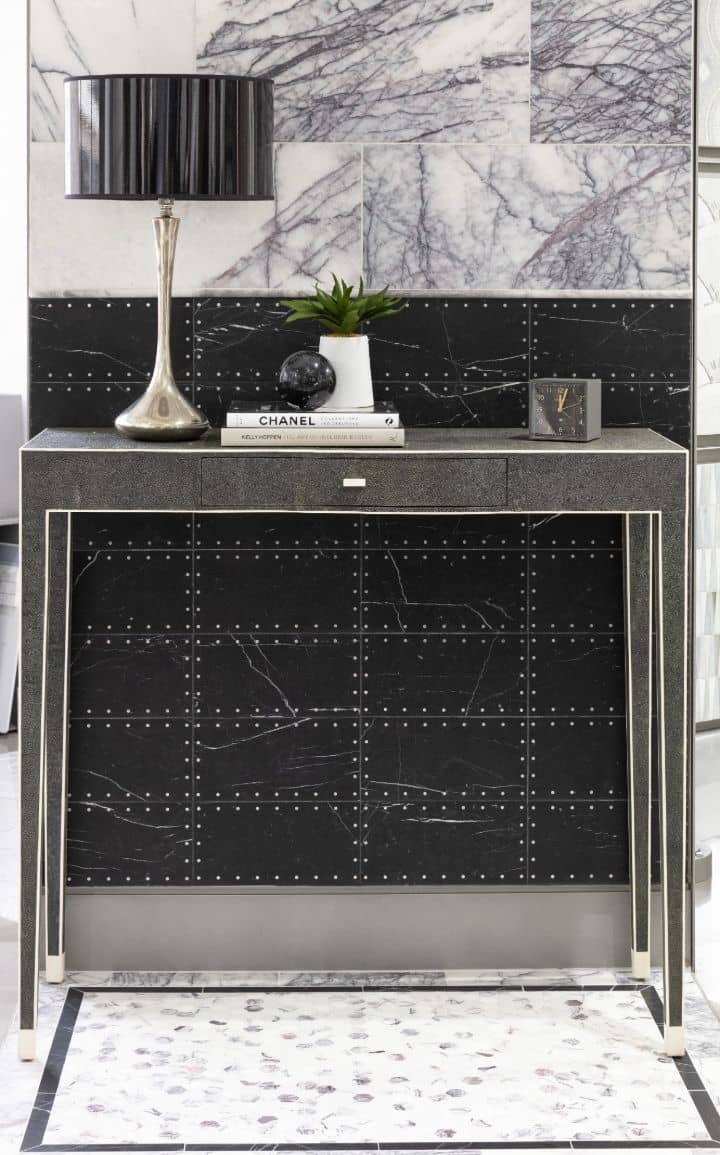 Lilac Honed
Seeing Marble from a New Perspective
We hope this guide has helped you understand the world of possibility that awaits when you experiment with marble designs. For additional insights, check out our 2021 Tile Forecast webinar. You'll also find a wealth of ideas in our showrooms, which you can visit if you schedule an appointment. Reach out today to get started.