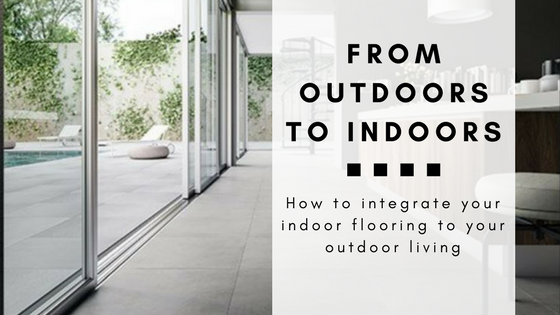 Home design can be an incredibly rewarding field. As a designer, your goal is to see that look of wonder and satisfaction when your client sees your complete design as a perfect reflection of their ideal living space. From the homeowner's perspective, your reward is finally getting to see your dream vision for a single room or your entire home become a reality. Yet going from initial consultations to the finished result is not always a straight-line path, and completion of an interior design project takes dedication and communication on both sides.
For one aspect, the sheer number of options for wall and floor coverings, textiles and decor can be overwhelming. Interior designers and homeowners also have to work together to balance concerns like spatial limitations, budget constraints and even building regulations with aesthetic style and overall goals for the design project's look. Most interior design decisions - even relatively minor ones - are likely the result of a combination of factors rather than simply being based on looks and integration with the overall design style.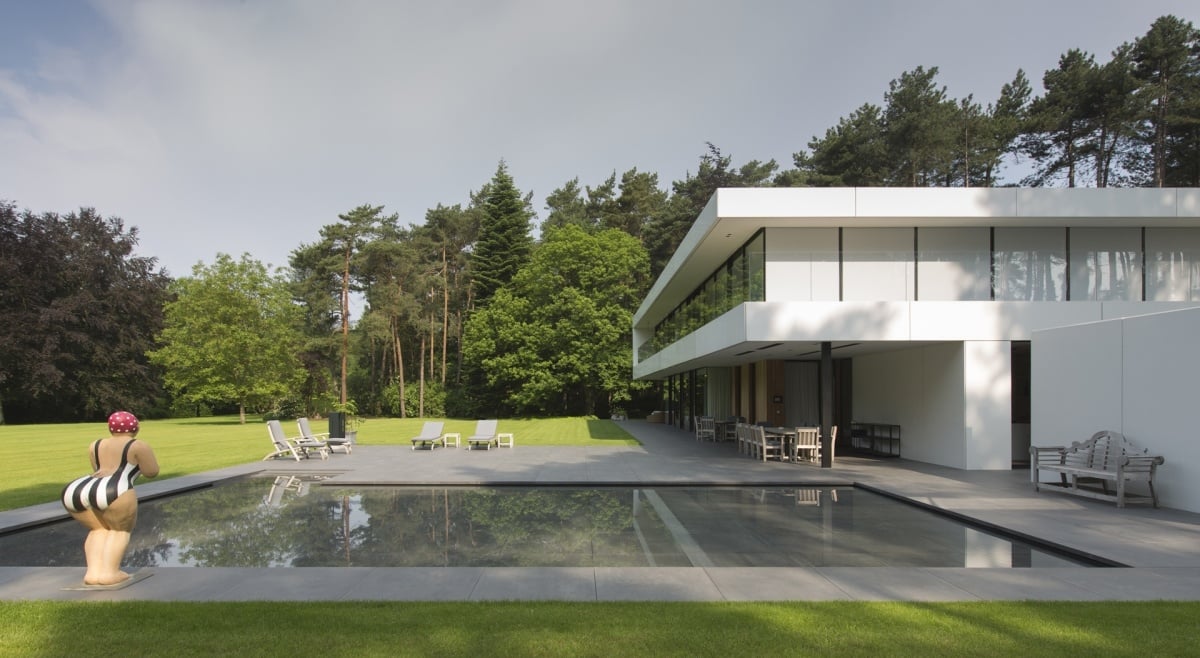 Mapping the Style Throughout an Entire Space
The popularity of open layouts in homes, which is only continuing to grow, makes it even more important for designers and homeowners to keep the full picture of a design project in mind. Connected rooms and spaces, particularly those without distinct thresholds between them, must be designed to flow effortlessly into each other while maintaining an original look suited to their function. This heightened need to select finishes and furnishings with the larger picture in mind adds another layer of complexity to the interior design process.
Today, that concept of carrying a specific design aesthetic from one area to another no longer applies just from room to room within a house. Many homeowners want to see outdoor living spaces blended more fully with the design of interior living spaces - this may include either yourself or, as an interior designer, your clients. They want an overall design that will seamlessly integrate an indoor and outdoor space so that both can be viewed as part of a whole rather than distinct areas. One way to successfully transition indoor space to outdoor space in a stylish and subtle manner is to carry specific design elements and features across both spaces. Flooring that extends from indoor to outdoor is a great foundation for achieving that seamless integration of inside and outside.
Understand Elegance: Stone Tile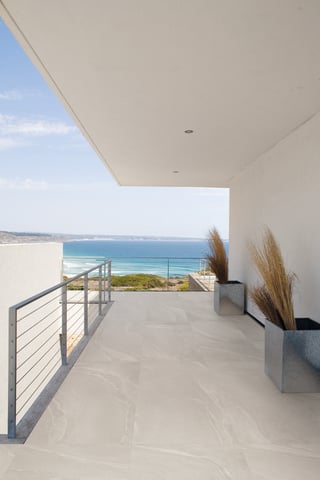 Stone tile is one design element that can effectively and attractively bridge interior and exterior design. Its natural appeal and versatility have made this decor a popular choice for a wide range of indoor and outdoor applications. The near-universal appeal of stone tile compared to other materials is largely due to the custom look from its natural variations, the unique warmth it brings to any interior or exterior space and its ability to stay perfectly stylish beyond decades of design fads. Although it takes special care to maintain, stone tile is often considered worth the effort for its beauty.
The category of stone tile includes a significantly varied range of options, all of which are naturally occurring. Granite, marble, slate, travertine and sandstone are just a few of the options in natural stone tile. Based on their varied qualities and features, these different types of stone have different uses in interior and exterior design, ranging from kitchen countertops and backsplashes to flooring indoors and outdoors.
It's this versatility of stone tile that has led to its rise as the perfect transitional element from interior living spaces to exterior ones, such as patios and even porches. This sophisticated architectural trend raises the level of design from being room-based to home-based, a full consideration of the complete design. Although stone is, in general, a versatile design element, it does come with additional practical considerations for its resilience. Colorado, for example, has a freeze thaw environment, and stone tile must be chosen carefully to withstand the climate and physical issues where it will be used.
Porcelain Tile that Mimics Stone
Another option for you as a designer or homeowner, if you prefer the look of natural stone tile but not the maintenance issues or additional expense, is porcelain tile. There has been a revolutionary change in porcelain aesthetics and porcelain is more attractive than it used to be, making it challenging to tell the difference between its stone counterpart. As well as being more consistent and having fewer defects than stone tile, the porcelain alternate is more resilient against the kinds of harsh weather conditions your home may face. This manufactured tile can be the perfect compromise for achieving the look you want in a way that is low maintenance and still perfectly bridges interior and exterior areas. Porcelain is an attractive and It is also another popular option when it comes to tile design trends today.
Using Color to Connect Spaces
Once you've decided on the perfect tile, natural or natural-looking, to integrate indoor and outdoor spaces, you have several options to connect one area to the next. One method, perhaps the most obvious, is to use the same tile, whether natural stone or porcelain, in the same color or pattern in both the interior and outdoor space. Another option is to use an indoor finish of your tile for your interior spaces and use its outdoor textured counterpart for the exterior portion. However, if you would prefer the two areas to be distinct yet blend into each other, this can be accomplished by using slightly different tile types in the same color palette.
Using stone tile flooring to transition from outdoors to indoors is just one way to perfectly style your home in a way that is attractive and unique to you or your client. For more design inspiration, come explore our gallery and stocked collection!