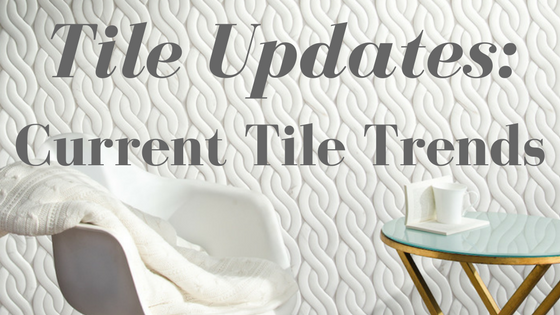 Tile makes a statement while retaining the durability, versatility and other numerous benefits that have made it such a popular flooring material through the years. Recent technological advancements promote even greater versatility, with tile taking on bold new textures and replicating everything from hardwood to linen. But while a wide range of looks may be available, certain trends are worth following if you're hoping for an updated and sophisticated design.
The following are a few of the most exciting trends in the industry brought to you from Italy to our showrooms in Denver, Vail, Aspen and Telluride:
Trendy Tile Textures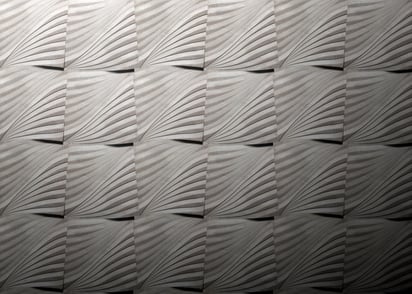 From silk to leather, tile can imitate the texture of nearly every material imaginable. This effect allows trendy types to enjoy the best of both worlds: a range of looks that are often cozier and more inviting than traditional tile, but also the durability and minimal maintenance that have come to be hallmarks of decorative ceramic tile.
Fabric Imitation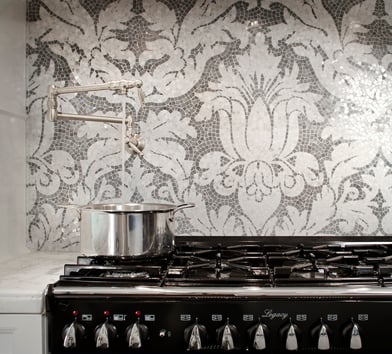 A softer look is now available, thanks to advanced tile prints that mimic fabric. These textures appear both elegant and comfortable, imitating the look of linen, silk or other distinctive fabrics. Do you need images for these sections?
Wallpaper Replacements
Those looking to truly unleash their creativity now can, as today's decorative porcelain tiles capture a variety of unique prints. The wallpaper look has proven quite popular as of late, with intricate designs appearing not only on flooring, but also with modern kitchen backsplashes, decorative shower tile, and other locations not suitable for traditional wallpaper. New patterns emphasize superior craftsmanship, bringing tile out of the background and into focus as a remarkable statement piece.
Shagreen Tile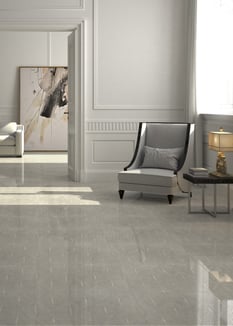 Shagreen brings a high fashion look to modern porcelain tile. Marked by its granular appearance replicating scales of stingrays, this design effortlessly captures the rough look revered thousands of years ago by Asian warriors and revived during the art deco period.
Porcelain Tile Replicating Natural Stone
Stone is stunning and durable, but many people prefer porcelain and ceramic tile due to their sheer affordability and durability. Thanks to recent advancements in inkjet technology, it's possible to mimic the distinctive look of stone with porcelain tile. Porcelain tile can take on the appearance of several types of stone, including decorative limestone, marble, slate, granite and travertine stone tile, among others.
This impressive versatility is further enhanced by porcelain's availability in numerous sizes, patterns, layouts and locations. From bathrooms to outdoor tile and everywhere in between, stone-style porcelain offers unforgettable sophistication at an appealing price point.
Large Format Tiles
Tile size continues to increase, with designers opting for the sophisticated, spacious feel that large format tiles promote. At one time, 40 by 40 inch porcelain tile was practically unheard of, but now, many opt for that size and larger, sometimes reaching an impressive 40 by 80 inches. Large rectangles remain the norm, but adventurous types are increasingly opting for expansive hexagonal tiles, which are available in 2-foot pieces.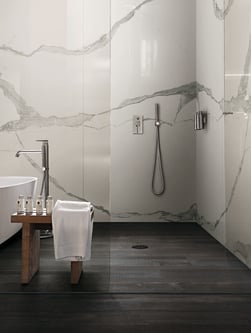 As contemporary tiles have grown larger, they've also become thinner, with some materials as slim as 4 millimeters. Despite being thinner than ever, this tile remains impressively sturdy. Installing large format tile is now possible in a variety of settings, despite the increasing surface area of these tiles. As a result, larger tiles are no longer reserved for open spaces, but also available in cramped quarters. Even elevators can accommodate larger formats, due to the reduced weight of thin decorative porcelain tiles.
Italian Inspirations
Italy remains at the forefront of the tile industry. Italian tile experts set the pace with exciting new trends, while still holding true to techniques and principles that have guided the art of tile for millennials.
Tile installers from all around the world are flocking to Italy in hopes of learning innovative practices and integrating this valuable knowledge into their work back home. Many gather at Cersaie, which is essentially the tile industry's equivalent of New York Fashion Week. Held each year in Bologna, this important event sets the tone for tile trends in the hospitality industry and among cutting-edge homeowners.
Unique cutting practices are of particular interest among installers traveling to Italy; new machinery allows installers to achieve greater accuracy with more intricate designs, including thin tiles and non-traditional shapes. Many of the most recent tile cutting innovations have targeted large format techniques, which, as explained earlier, have overtaken the tile industry.
In addition to exploring new cutting techniques, installers abroad enjoy learning about glass-based practices. Tiles are placed between multiple glass slabs to create a distinctive look.
We've reached an exciting era in tile design. Modern wall tile and flooring is bigger, bolder and more sophisticated than ever. There is no better time to make a statement with your flooring.
Interested in learning more about the latest tile trends? Check out our tile inspiration gallery for ideas, and don't hesitate to contact us today.