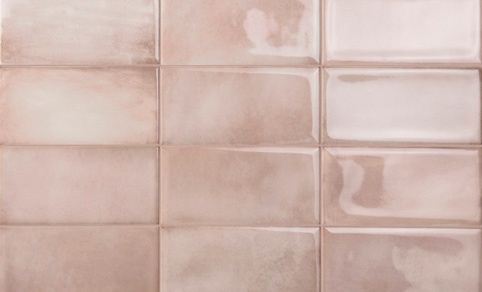 Several trends made us sit up and take notice at the recent Salone de Mobile Milano. We were especially inspired by Artemest's Stranger Pinks event. It's just one example of the many contexts in which blush is having its moment in the sun. This beloved color was also a dominant force at the Cersaie tile exhibition as well as Coverings.
Blush comes in several hues and can be incorporated in a variety of styles. It's a far more versatile color than you've been led to believe. When you add blush to your home, you're not limited to the kitschy designs of the past -- although these are certainly welcome. It is also possible to incorporate blush into subtle, edgy, or cosmopolitan designs. All it takes is a little ingenuity to bring new life to this gorgeous color.
No matter the shade or the style, it's clear that blush is a force to be reckoned with -- and that it's not going away anytime soon. Read on to learn more about blush's takeover and how you can incorporate this trend in your home:
All We See Is Blush
Everywhere we look, we see blush, more so on the spectrum of blush. While most people picture bright shades, it's actually a more versatile color than you might expect. From the rose gold look popularized by the iPhone to lovely pink hues, blush can take on several personas.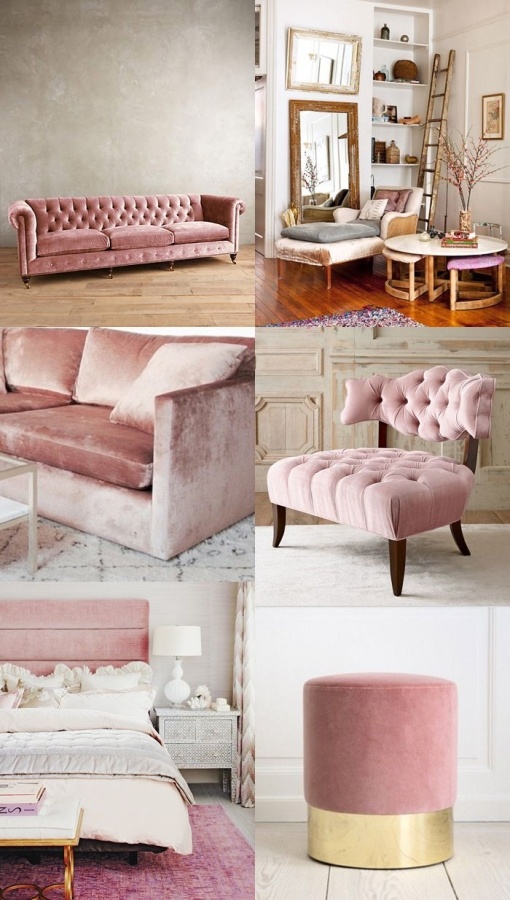 While several shades of blush are currently adding much-needed color to neutral dominant spaces, we've noticed a few shades that stand apart. Millennial pink, for example, has taken over at trade shows and exhibitions. Named for its prominence, it actually reflects hues from the 1950s. We've also noticed Millennial pink on the runway and especially on Instagram, where it infuses hair, swimsuits, and artwork.
Play Up the Pink with Shapes & Patterns
Interested in incorporating blush into your home? It's a great way to add color to an otherwise drab space -- but it carries some risk. Add too much pink, and your home risks looking garish. Too little in too light of a shade, and it will get washed away by other features. As with any design trend, it's all about balance.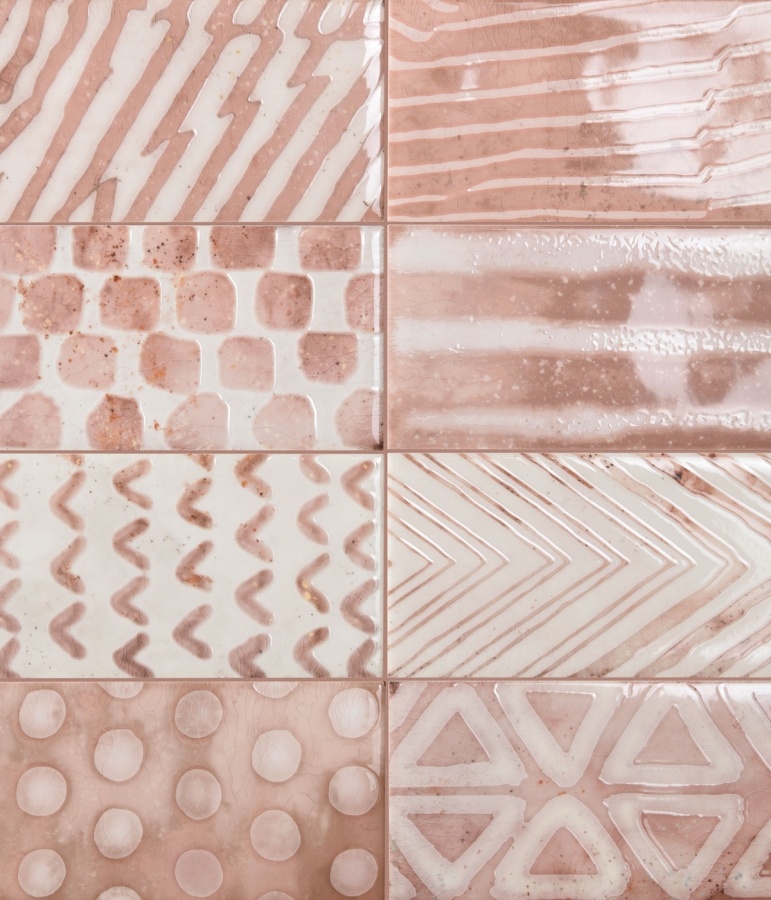 With blush, it's not just about the color itself; unique shapes and patterns allow you to make the most of this trend without ever feeling overpowered. Hence, the popularity of hexagon tiles in light shades of pink. This look makes the most of two prominent trends -- but it's subtle enough to stand the test of time.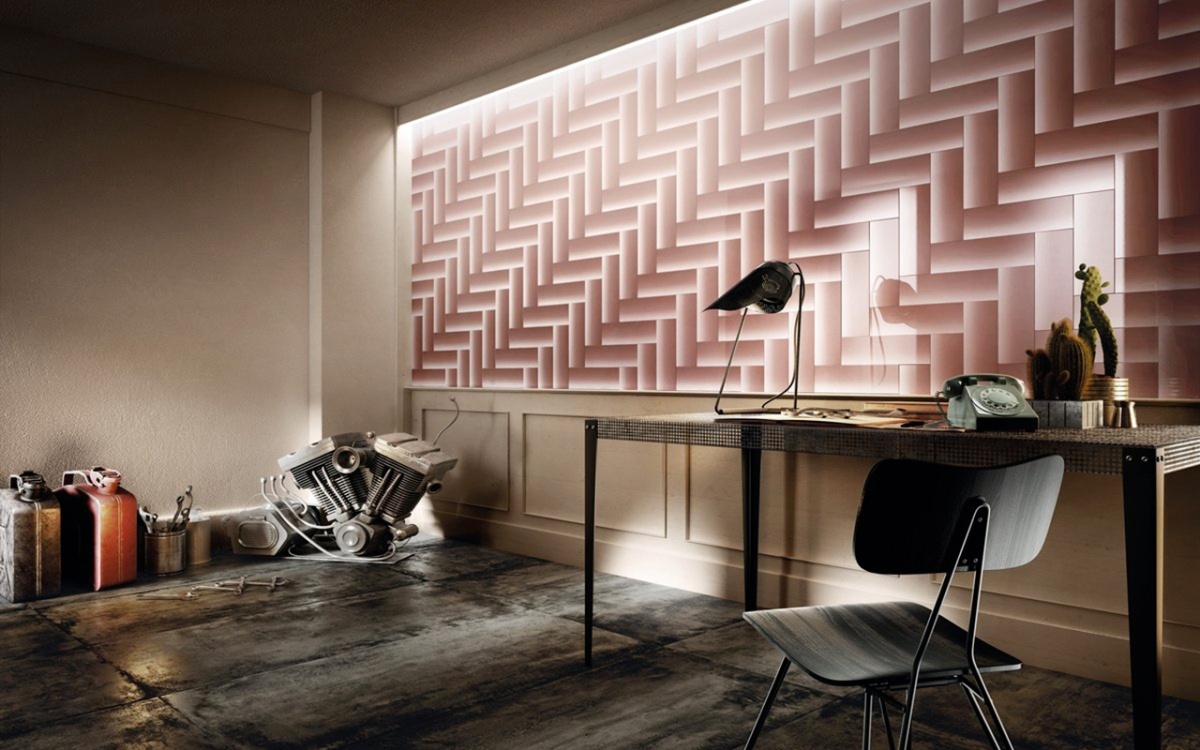 Blush also works nicely with herringbone patterns. A huge trend from the past few years, herringbone was in desperate need of a new element to freshen it up -- and then the blush trend arrived. Now, blush herringbone effortlessly spans the divide between cute and edgy. For example, pink herringbone made its mark a few years ago when incorporated at the new restaurant Spring - headed by famed British chef Skye Gyngell. Combined with white walls and fixtures, this unique herringbone flooring is just bold enough to attract attention...but never overbearing.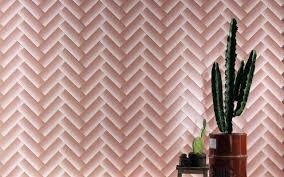 The great thing about blush is that it doesn't have to be the only color in your home -- nor should it be. This versatile hue pairs nicely with a variety of shades. Blush and warm shades of white are a natural color combination, particularly for lighter shades of pink. Blush also works nicely with grey. Depart from neutrals altogether and deck out your home in a beautiful combination of pink and blue.
Pretty in Pink Bathroom Designs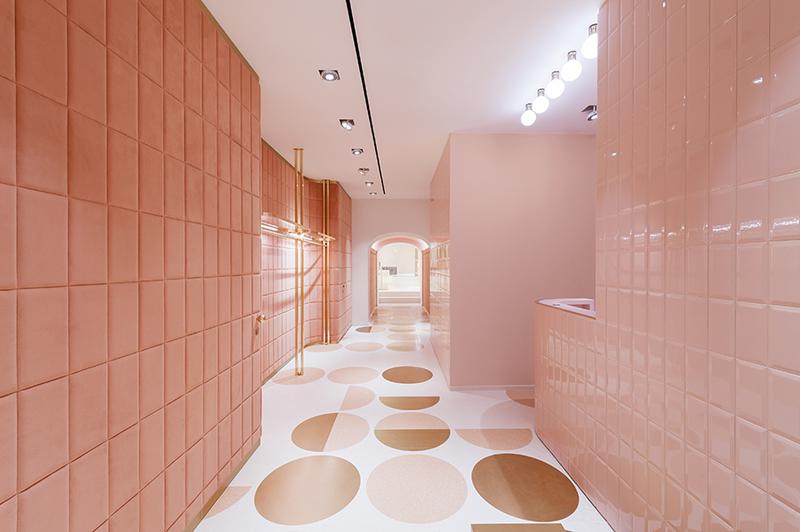 Where better to incorporate the latest pink tile trends than in your bathroom? In this setting, pink delivers energy and cheer. It's tough to feel sad in a bathroom featuring beautiful pink elements.
Pink tile can be added to your bathroom in a variety of ways. As mentioned earlier, it's important to bring balance to your love of this vibrant color. For example, you can go all-out with a pink tile floor, but temper it with classic white subway tile backsplash.
Pink is great for adding a pop of color to an otherwise neutral bathroom. Add charm to the corner of your bathroom by including pink backsplash in your shower. It can also be used as border tile to effectively frame your bathroom.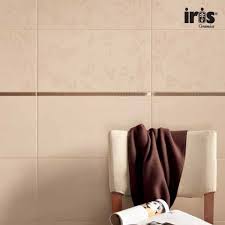 Eager to make a statement? Pink will certainly do the trick. Add contrast to your bathroom with help from a pink feature wall. This will attract attention in the best possible way.
Chic, kitschy, or elegant...blush can deliver virtually any style you desire. This cheery color could be the addition to your kitchen or bathroom you never needed. Don't be afraid to break away from the neutral zeitgeist and make a bold interior design move with a beautiful shade of blush.
Interested in learning more about the latest tile trends? Stop by our showroom at your earliest convenience to see the beauty of blush tile and other designs in person. Contact us today for more information.