Interior design would look little like it does today without the influence of Sister Parish and Albert Hadley. These prominent 20th-century designers moved the industry forward with daring, yet accessible aesthetics that captured the best of classic and contemporary concepts. The timeless Parish Hadley look remains popular to this day, as evidenced by the excitement surrounding Country Floors' latest collaboration.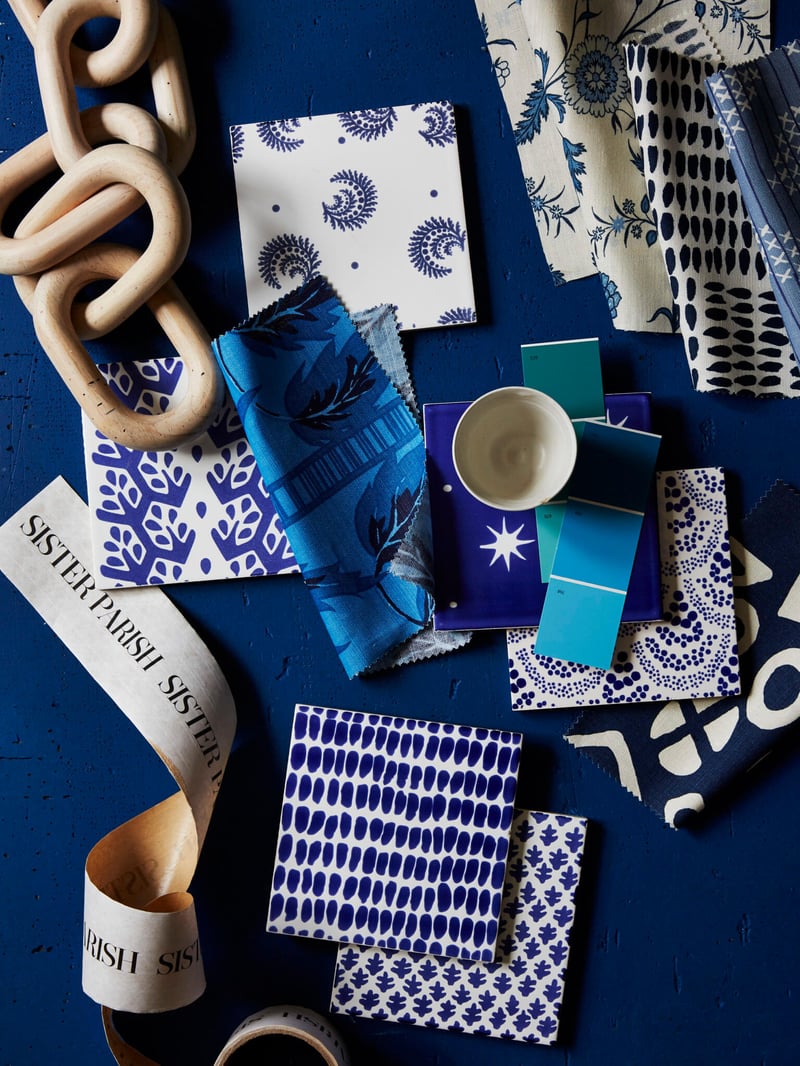 Known as Sister Parish Design for Country Floors, the exciting new ceramic tile collection joins a tradition of impressive design products, including everything from wallpaper to fabric. This spirit of tradition is made possible, in part, by the involvement of Sister Parish's granddaughter and great-granddaughter, who share Mrs. Parish's desire to "bring out the experiences, the memories, the feelings that make [a house] a home."
Sister Parish Design
The original goal of Sister Parish Design was to revive the beautiful aesthetics that Mrs. Parish held dear. Founded two decades ago, the firm took on the challenging, yet much-needed mission of breathing new life into prints and wallpaper designs that otherwise might have been forgotten. Over the years, the company has expanded its scope to include a variety of home goods, such as lampshades, pillows, and even stationary.
While the latest items offered through Sister Parish Design provide an excellent opportunity to showcase Parish Hadley concepts with minimal effort, there's something to be said for the company's original wallpaper and fabric offerings, which integrate the best of modern, eco-friendly practices with traditional techniques and aesthetics. It's wonderful to see these concepts taking center stage as Sister Parish Design collaborates with Country Floors.
Daring Colors and Charming Patterns
Versatility is the name of the game with the Sister Parish Design for Country Floors ceramic tile collection. Options abound, as the collaboration's top tiles are available not only with six distinctive patterns, but also in four coordinating colors. Deep shades of blue, forest green, and red dominate. These vibrant colors are complemented by white and grey.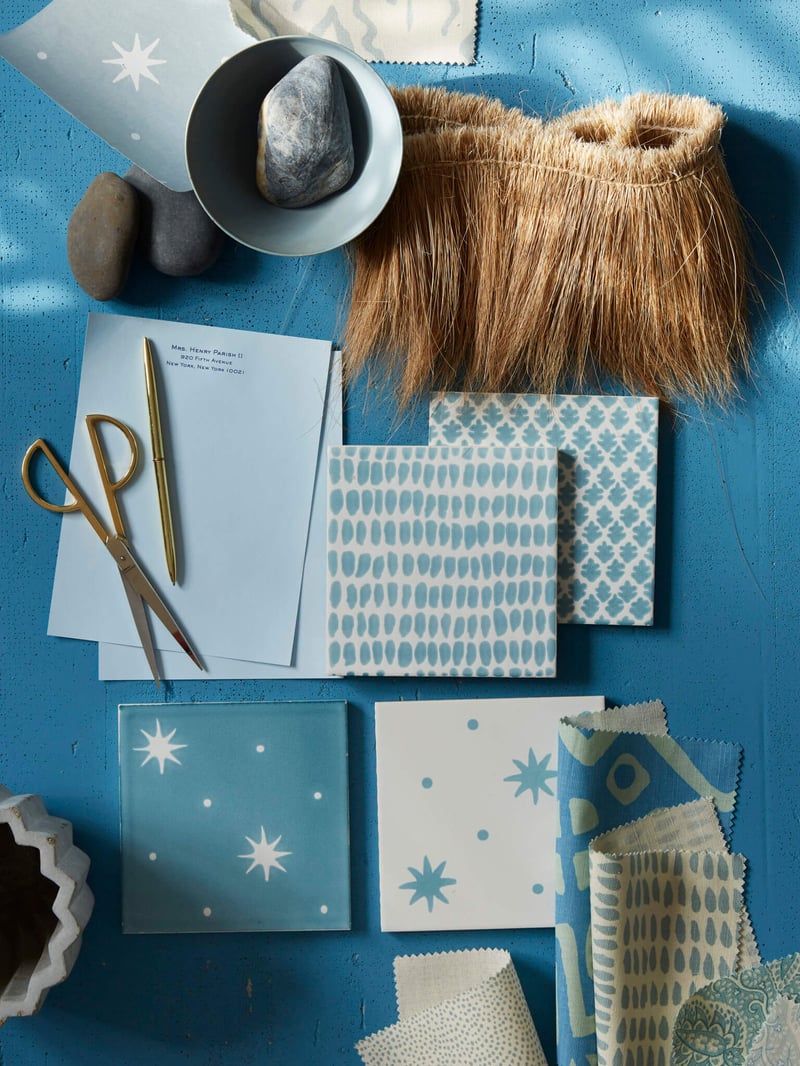 The creative designs featured in this collection are at home in a variety of settings. Country Floors CEO Munir Turunc explains, "These patterns will bring that timeless spirit to not only to kitchens, baths, restaurants, hotels, and spas, but will be equally at home in any room as feature walls, wainscot or decorative surrounds." Ultimately, these ceramic tiles work best in any location that calls for classic patterns combined with bold elements.
Handcrafted Ceramic
The pristine quality of the tiles from the Sister Parish Design for Country Floors collection is made possible by a detail-oriented creation process emphasizing traditional handcrafting techniques. This approach evokes the best of Country Floors' heritage as a leader in handcrafted ceramic. The brand brought about a much-needed revival for this style during the mid to late 20th century — a return to tradition encouraged by Arthur Hadley, who selected Country Floors tiles for Parish Hadley around this time.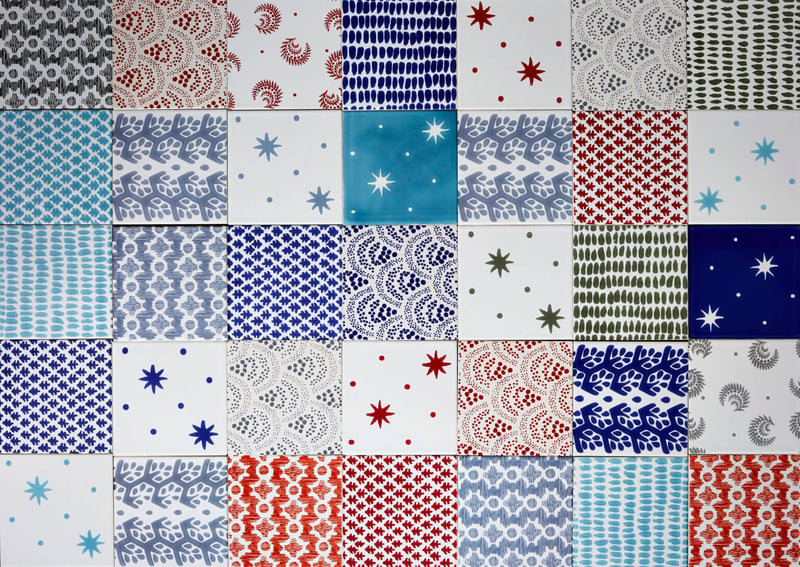 The Sister Parish Design Collection represents the first in an extensive series of collaborations that promises to highlight the most artistic elements of both classic and modern design. We're looking forward to seeing additional ideas inspired by the eclectic beauty of Parish Hadley. There's a lot to love about the blend of colors, patterns, and handcrafted technique evident in these tiles — and we can't wait to make the most of this opportunity.
On the hunt for an inspired look capable of taking your project to the next level? Don't hesitate to glance through our Fresh for Spring Lookbook, which features several of the latest developments from the constantly changing world of interior design. You'll find plenty of additional ideas in our tile showrooms, where the best elements of modern and classic design come to life. Contact us today for more information.