Few partnerships in the tile industry are as strong or enduring as that of Decorative Materials and Artistic Tile. We've been partners (and friends) for a long time – and there's no denying our bond or our admiration for one another's work.
Our team jumps at any and every chance to visit the geniuses from Artistic Tile, so we were thrilled to once again spend time exploring their slab gallery and getting to know even more of their remarkable team members. This recent visit reminded us just how thankful we are for this wonderful vendor.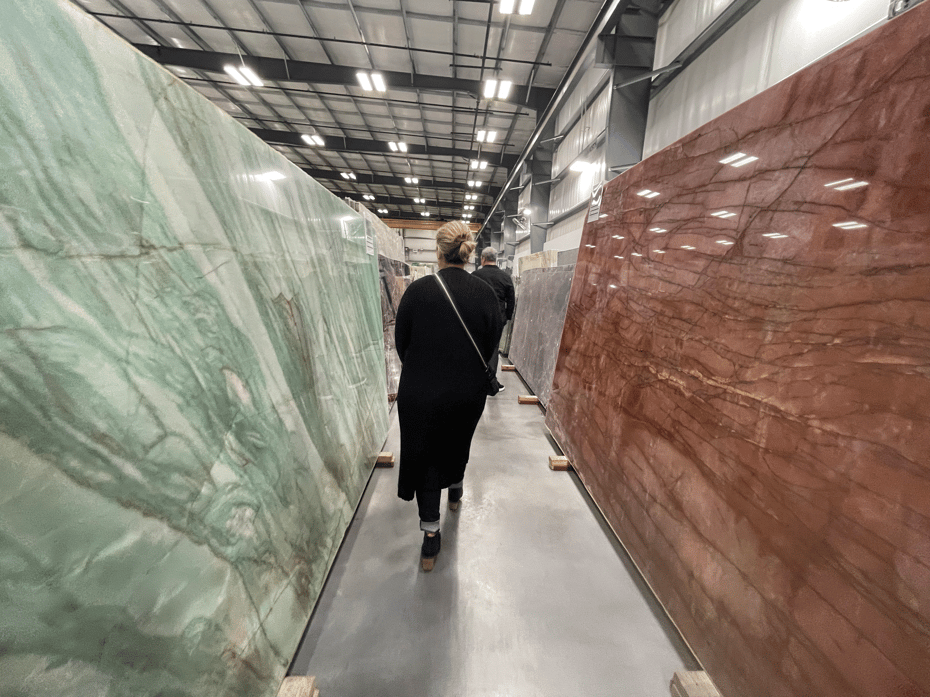 About Artistic Tile
Founded by the lovely Nancy Epstein, Artistic Tile began as a collaboration with a cabinet maker. Nancy quickly realized that the cabinet business she worked for would draw a lot more attention by offering other tile and stone products for sophisticated kitchens and bathrooms. She eventually took over the business – and the rest is history!
Today, Artistic Tile is one of the nation's largest luxury tile and stone wholesale distributors. This rapid growth has been exciting to observe. Artistic has grown exponentially throughout the years, though their mission remains the same: "To make the world a better place, one tile at a time."
Why We Love Artistic Tile
It should come as no surprise that our Decorative Materials team is wildly enthusiastic about Artistic Tile. Over the course of several decades, we've built unbreakable bonds with the Artistic Tile team.
Through the years, we've observed several exceptional qualities that make this company a pleasure to work with.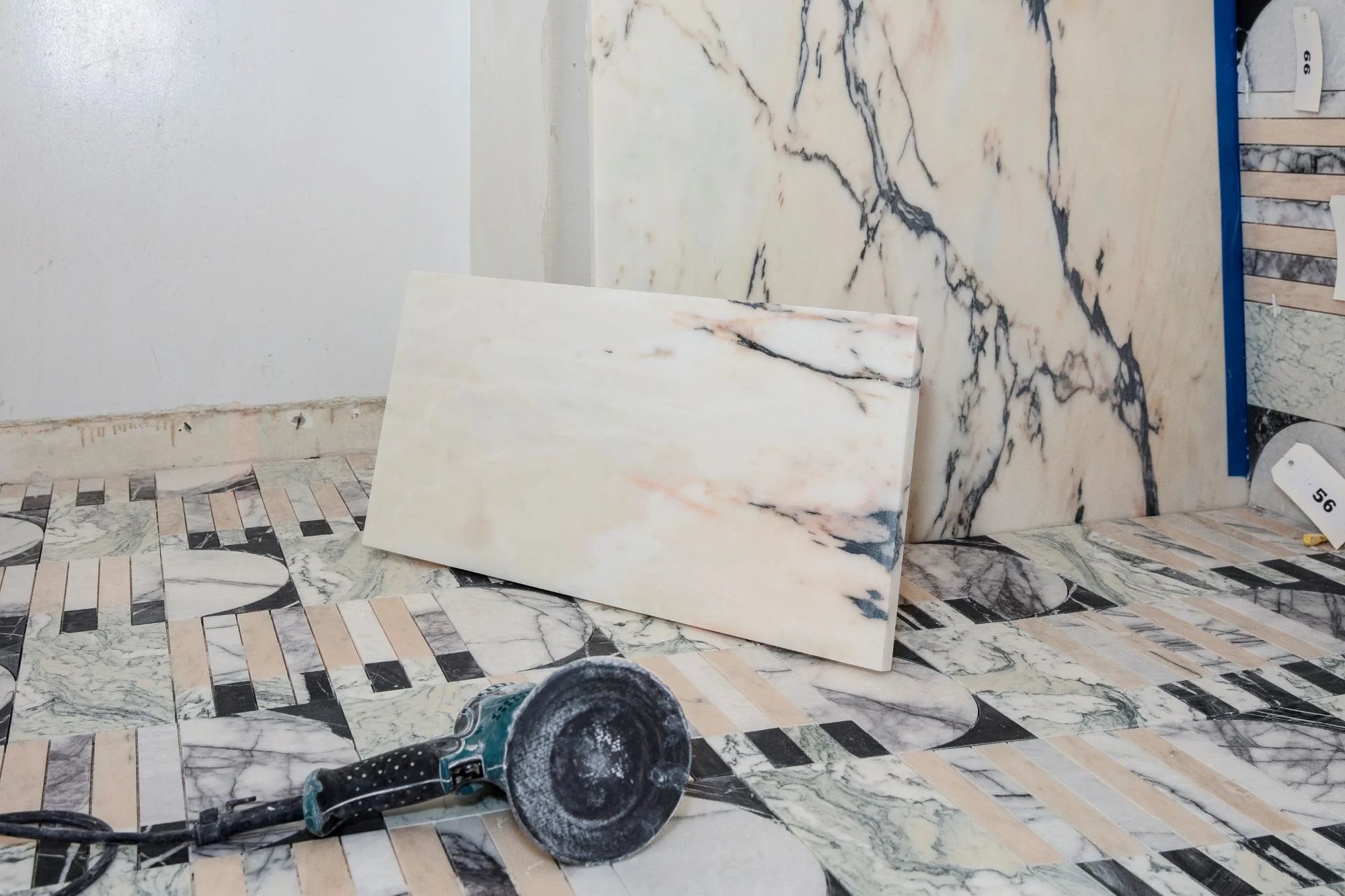 Exceptional customer service. Warm and welcoming, Artistic Tile's team has always been a joy to work with. Their tile experts always happy to customize pieces and projects when needed. They clearly share Decorative Materials' passion for luxury tile.

Practical and convenient. Working with Artistic Tile is always easy. We especially appreciate their coordinated field tile, trim, and slabs. Their website is easy to navigate, while regular social media updates provide a wealth of inspiration.

Unique products. Artistic Tile's talented and eclectic team has produced some of the most memorable products we've seen. New and intriguing products are always being released, so we never have to wait long to witness something exciting.
Highlights of Our Latest Trip
We recently headed to the East Coast to check out Artistic Tile's slab gallery. It was amazing to interact with the industry's top experts on a face-to-face basis.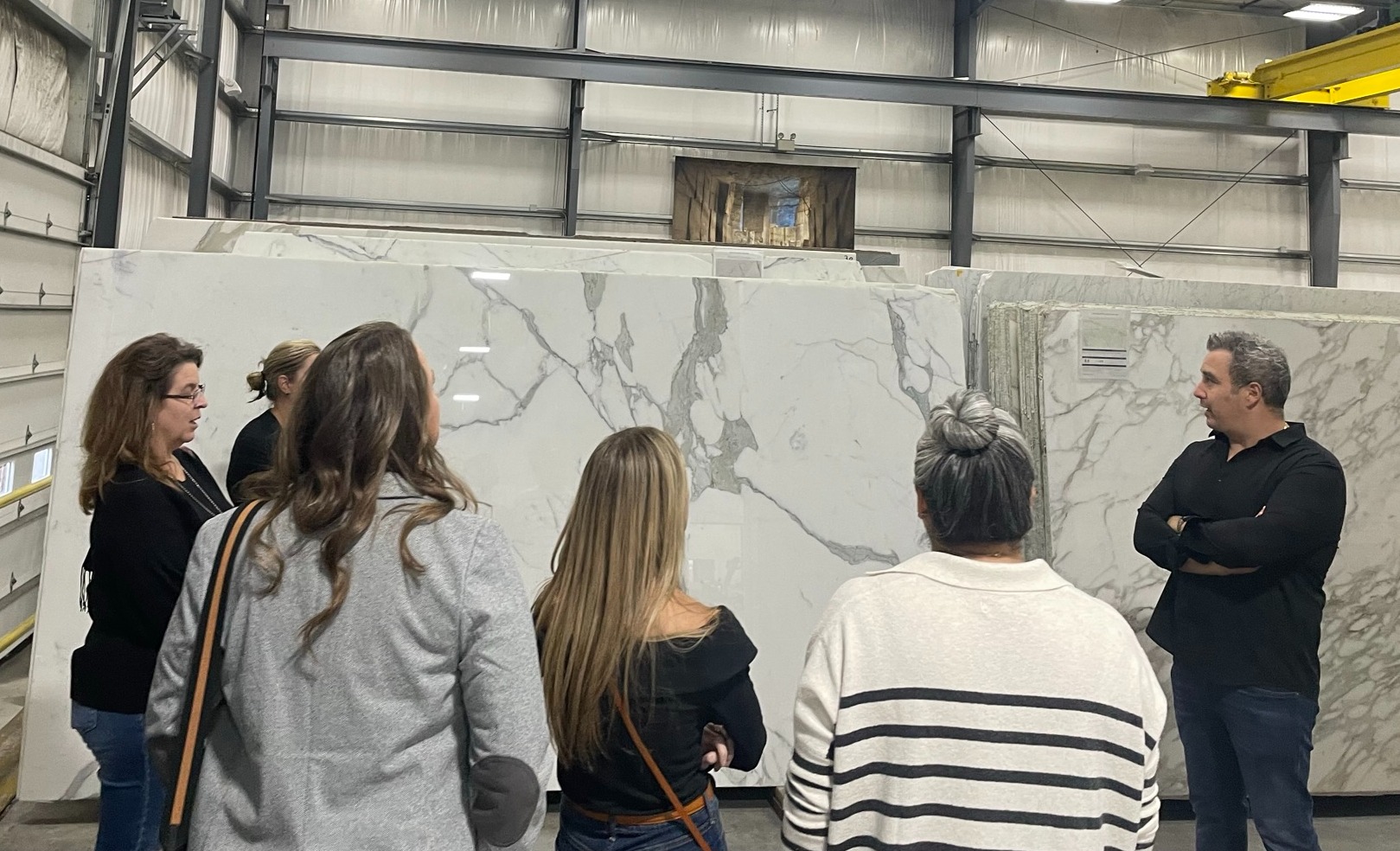 Our factory visit was especially inspiring, as we were able to observe the mosaic creation process up close. We were impressed by the attention to detail that goes into these handmade masterpieces.
We also enjoyed learning more about the creativity and expertise inherent within both Artistic Tile's design process and overarching business model. Our conversations helped us better understand the big picture of how Artistic Tile operates. We emerged feeling even more in awe of this tile authority.
Slabs at Decorative Materials
We're proud of our decorative tiles, mosaics and field stone, but this is definitely not where our offerings end. We are also pleased to provide slabs, many of which are sourced through Artistic Tile's slab gallery. We relish the opportunity to bring this incredible stone selection to Colorado's evolving design community.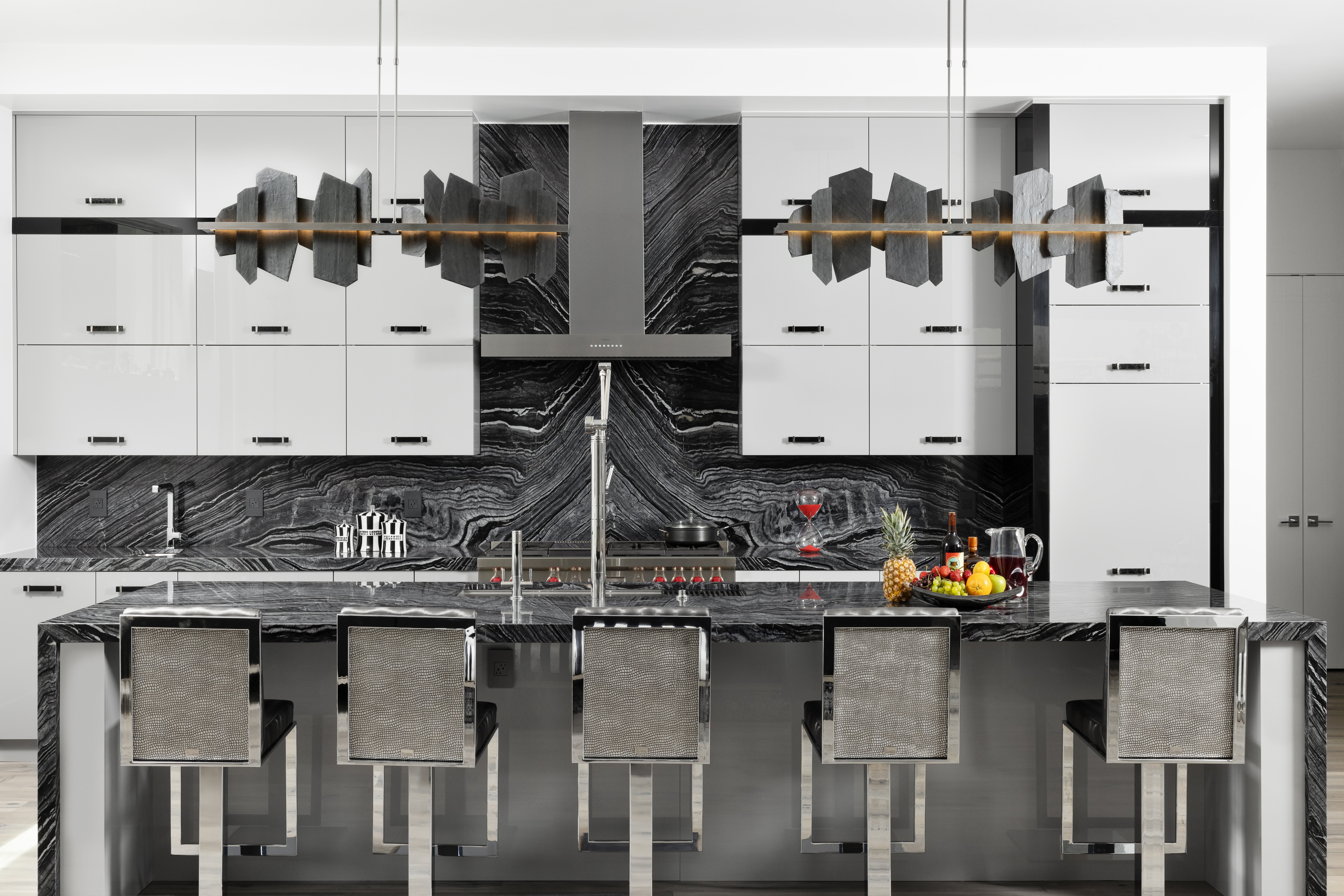 While touring the renowned slab gallery, we were once again reminded of the creative power of Mother Nature. All these slabs emerged from the Earth – even those with the most vibrant colors and evocative patterns. We love when talented designers pay homage to these natural creations by integrating slabs into their work.
This sense of appreciation for the integration of artistry and natural elements goes both ways. This was clearly evident when Artistic Tile's Brand Ambassador, Roy Marcus, visited us in Colorado. As Roy pointed out, we benefit from the "magnificence of nature always [being] so present."
Decorative Materials and Artistic Tile: Shared Passion for Natural Stone
We'd like to thank Artistic Tile for graciously hosting our team. We are blessed to continue working with this one-stop-shop, which will no doubt remain front and center in our showrooms and Lookbook.
If you'd like to learn more about Artistic Tile's offerings, you're welcome to browse these wonderful creations on our website. This only represents a fraction of the current options available, however.
Don't hesitate to reach out so you can get a better sense for the full breadth of products Artistic Tile provides. From exquisite slabs to new mosaics, you'll be amazed by all that can be accomplished with the stunning products from Artistic Tile.