When you imagine contemporary interior design, what comes to mind? If you're like most people, you picture clean lines and lots of neutrals — especially white and grey. This sleek, simple look has dominated the interior design world for several years now, but change is afoot.
Eager for a fresh, creative look, many people have begun to experiment with jewel tones, mosaics, and other bold, yet classic styles.
While we're pleased to see a return to daring design, we also understand what makes standard contemporary styles so appealing. These days, however, there is no need to choose between aesthetics. Believe it or not, elements from multiple approaches can be combined to form a look that can be most accurately referred to as the "new modern."
The latest take on modern incorporates trademark European mid-century design with several cutting-edge elements. While the concept of new modern is inspired, to an extent, by minimalism, it also focuses on details. It's big on warmth, which some critics have argued is lacking in typical contemporary designs.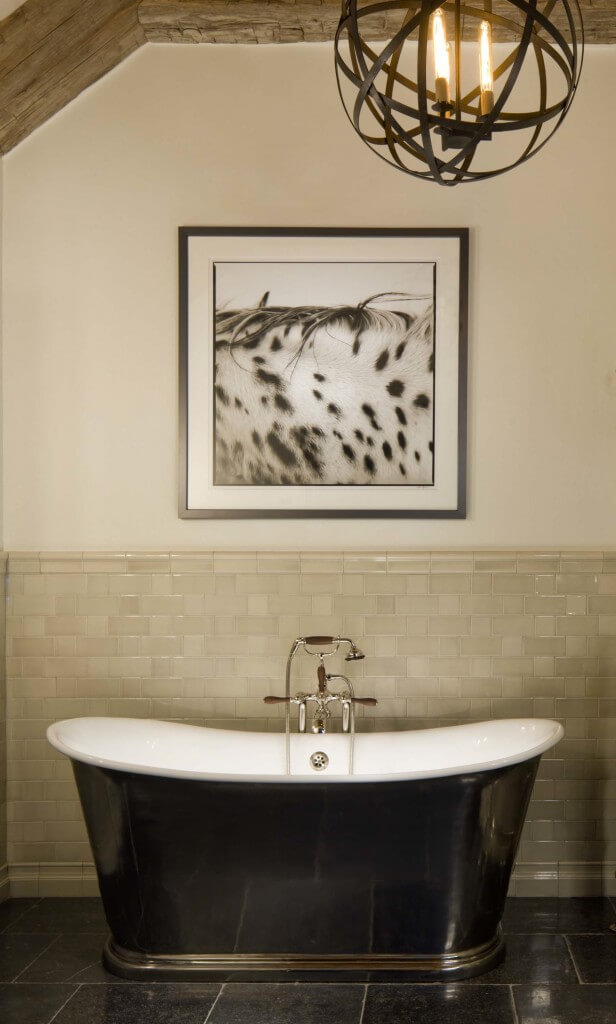 Belgian Bluestone
While a variety of tiles exemplify this trend, a compelling limestone product known as Belgian Bluestone captures what it's all about -- an appealing mix of simplicity, luxury, and comfort.
Defining new modern can be tricky, but we've observed that the new modern look incorporates two key categories:
European Minimalism
The new modern aesthetic provides a nod to the idea of European minimalism, which emphasizes clean lines and tidy spaces to make even the smallest rooms seem larger. Whites and other neutrals are common among European minimalist designs, as are pastels.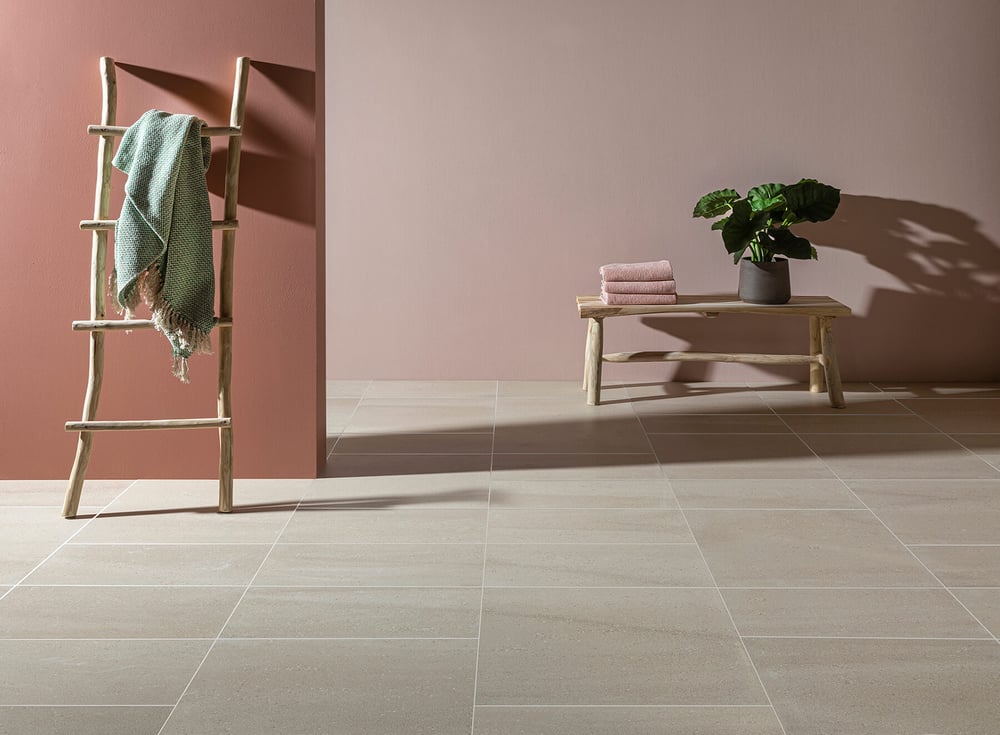 Royal Mosa Core Collection
Few tiles bring the concept of European minimalism to life quite like those included in the Royal Mosa Core Collection. Dynamic, yet timeless, this collection's colors instantly elevate spaces while also remaining straightforward and highly functional.
American Modernism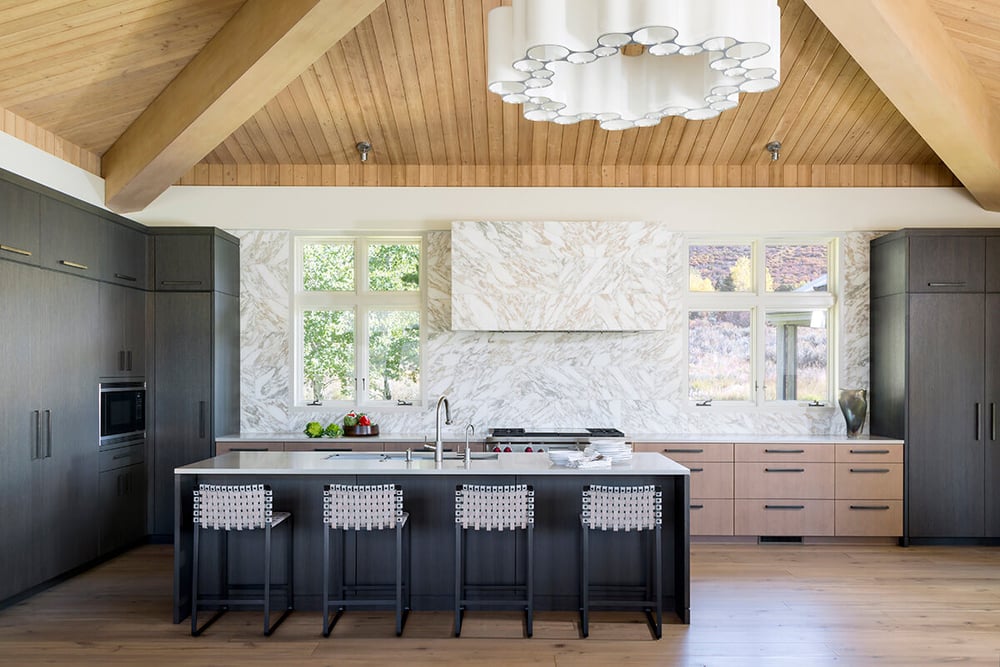 Vagli Calacatta Honed
Futuristic style dominates American modernism, which is all about comfort and practicality. This look largely relies on the use of new materials and organic shapes. No one approach fully captures the concept, however, as American modernism is dynamic by nature. It draws from several influences to form striking visuals that won't quickly be forgotten.
Joining to Form the New Modern
European minimalism and American modernism can be compelling styles on their own, but they are that much more impressive when integrated strategically. The goal: to highlight the best aspects of each approach while still creating a cohesive space. This can be tricky to pull off — but when it works, the results are remarkable.
Much of the appeal of the new modern lies in its ability to bring additional personality above and beyond European minimalism without requiring quite as much of a leap of faith as American modernism.
The goal with any new modern space should be to transcend trends. The latest styles can be included, but only because they support the artistry and warmth of the desired look — not for the sake of any particular fad.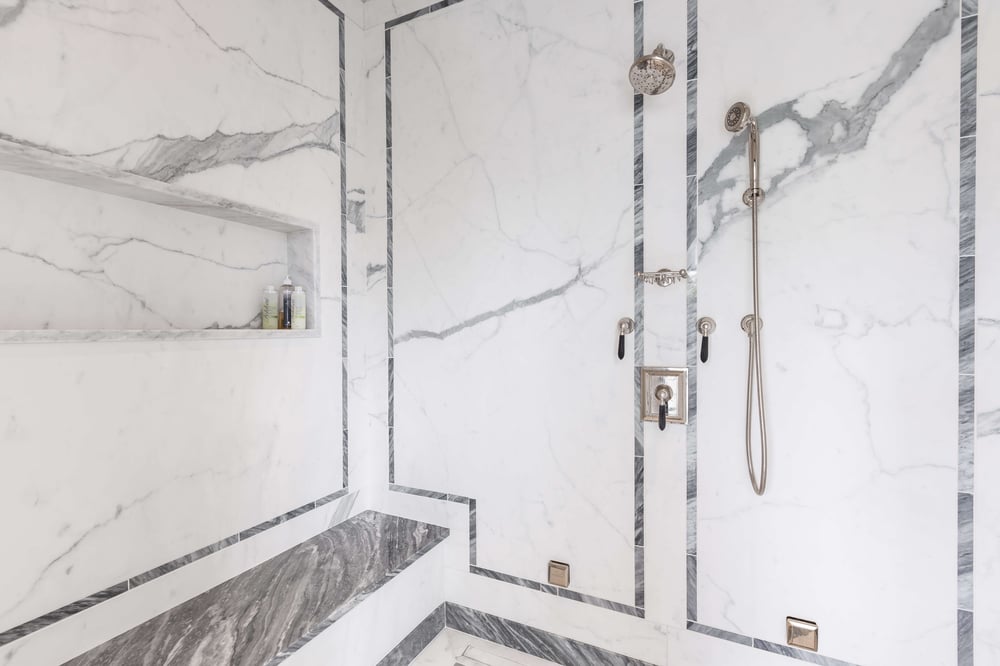 Bardiglio Nuvolato Marble
One of our favorite options for taking on the simultaneous challenge and opportunity of the new modern? Luxurious statement stones. Sophisticated, yet full of personality, marble tiles work wonderfully in new modern spaces when they join forces with grey cabinets and other contemporary features. They create spectacular accent walls but can also be used in flooring to great effect.
When imperfections such as veining variations are highlighted in marble tiles, the result is a warmer, more creative look without sacrificing the clean aesthetic that exemplifies modern design.
Interested in drawing on the concept of "new modern" for your next project? Or would you like to focus on either the European minimalism or American modernism that exemplify this style? Either way, the team at Decorative Materials can help.
To get a sense for additional looks that are currently taking over, check the 2021 Tile Forecast Webinar. If you would like to discuss your vision, call us or reach out online to schedule your showroom appointment.