Travel and adventure are top sources of inspiration for CEO and Founder of Decorative Materials, Margot Hampleman, who makes a point of exploring whenever possible. The concepts she encounters abroad heavily influence her work with Decorative Materials. This can be seen in her continued efforts to integrate exceptional craftsmanship, high-quality materials, and cutting-edge solutions.
Margot certainly found an abundance of exciting ideas during her recent trip to Europe. From Milan to Mallorca, she hit up several iconic destinations that the design community finds endlessly inspiring.
Throughout her travels, Margot observed stunning architecture, in which stone served not only as a structural essential, but also, as a source of creativity and even divine beauty.
To help you live vicariously — and to show why Margot returned to Colorado feeling so inspired — we've highlighted a few of her top European finds:
The Duomo di Milan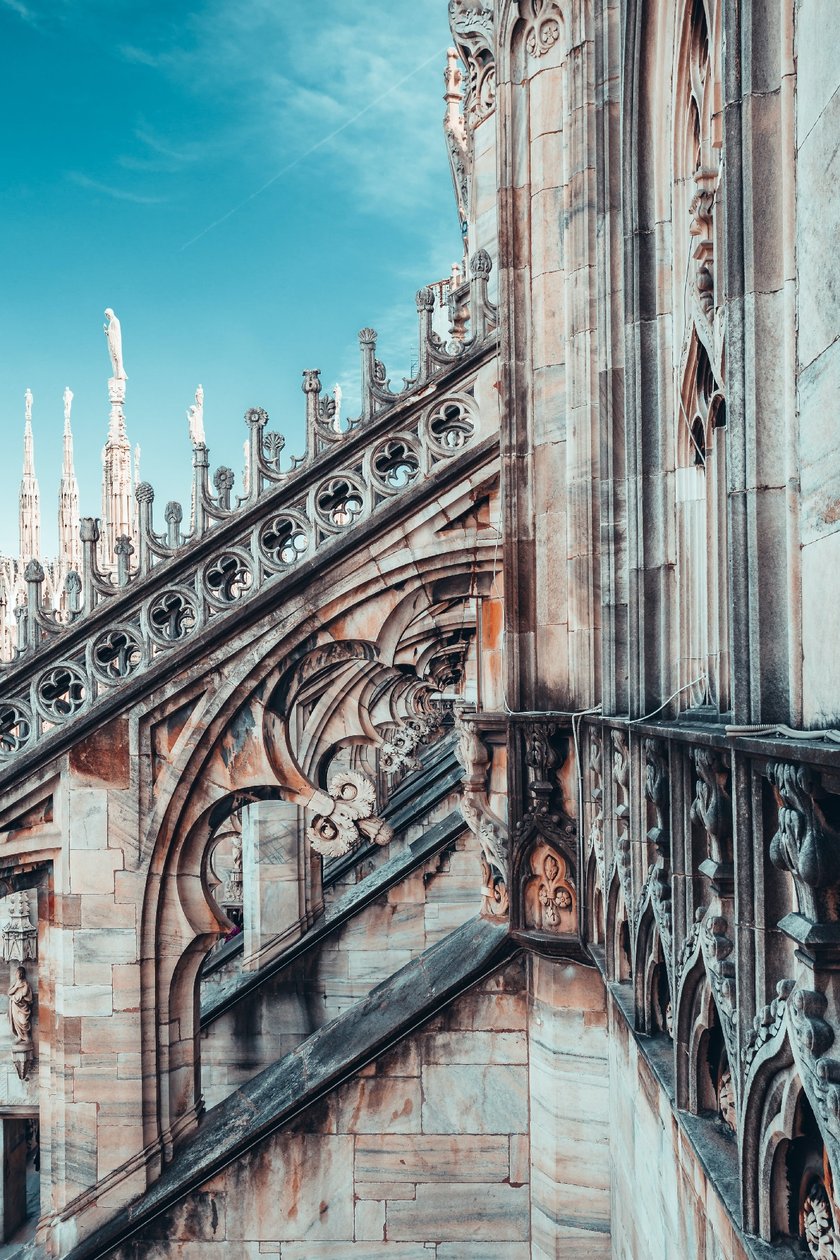 Close up of the Duomo di Milan
Arguably the most visually impressive structure in a city full of amazing architecture, the Duomo di Milan is the second largest cathedral in Italy and the third largest in the world.
Interestingly, this magnificent building has been a work in progress for several centuries. While construction began in 1386, a simultaneous lack of funding and ideas halted the project for decades. Over the ensuing centuries, renewed efforts to complete the church led to an octagonal cupola and the iconic Madonnina's spire.
Napoleon played a crucial role in the cathedral's 19th century progress, but even he wasn't able to complete it. Rather, the final details were added in 1965, with a major renovation of the facade carried out several decades later.
The pink marble of the Candoglia Quarry deserves much of the credit for the cathedral's ethereal appearance. This marble is notoriously difficult to extract and transport, so Lake Maggiore and a system of canals were crucial in getting the stone to Milan.
Ancient Buildings in Fornalutx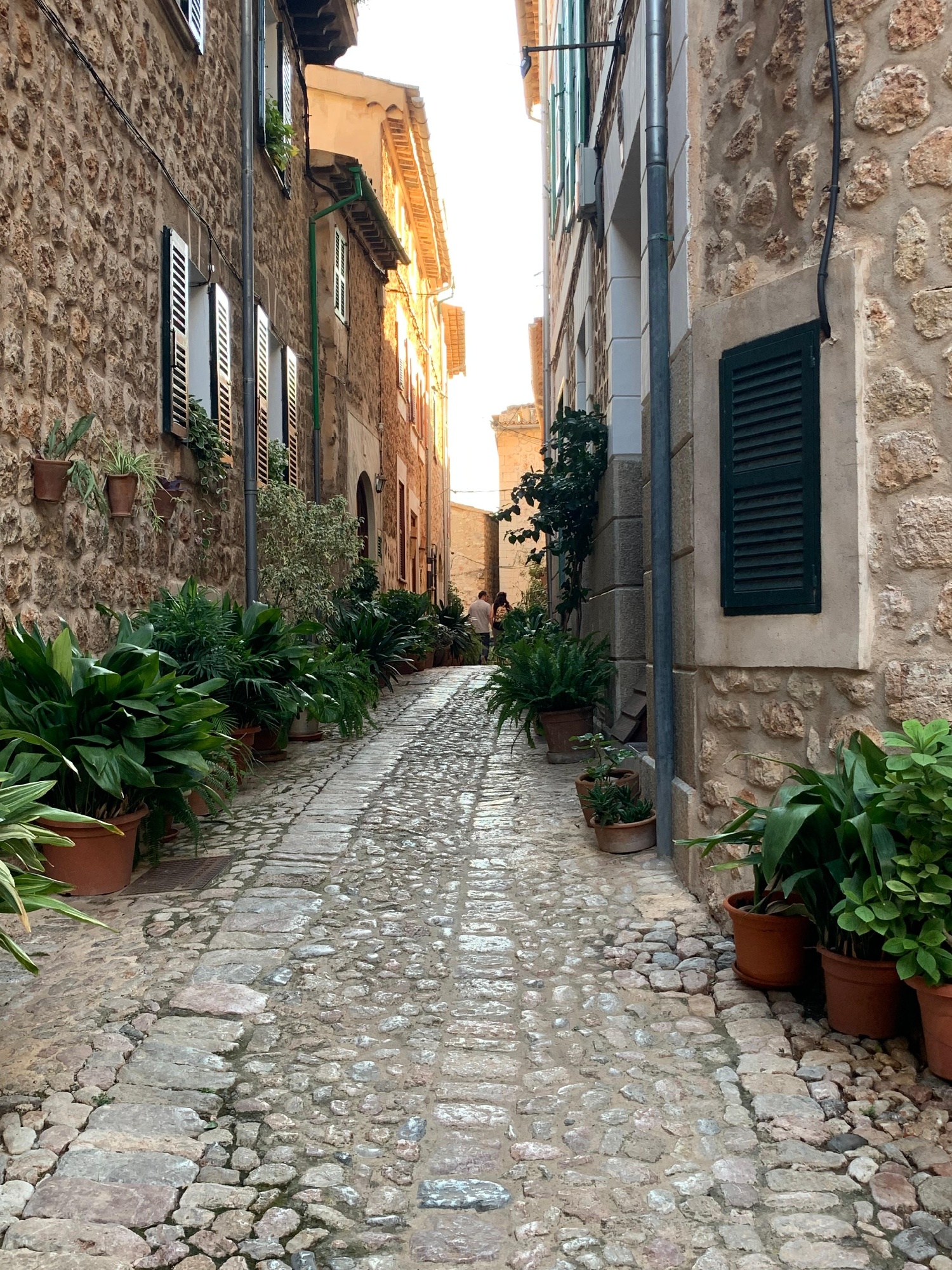 Cobblestone lines the narrow streets of Fornalutx
There's plenty to love about grand structures such as the Duomo di Milan, but inspiration can also be found in the most quaint locations. Margot discovered this first-hand when she visited Fornalutx, which rests on the island of Mallorca.
Widely regarded as Spain's most beautiful village, Fornalutx boasts not only stunning views of the mountains, but also, the ultimate time capsule: lovely stone houses that date back to the Middle Ages — when the village was settled by the Moors.
The stone buildings are picturesque from a distance, but they're arguably more impressive upon closer inspection. Or, at least, they are to a tile aficionado such as Margot, who quickly noted that the ancient architects responsible for these structures had a lot of fun with patterns. This reminded her that design should be both functional and fun.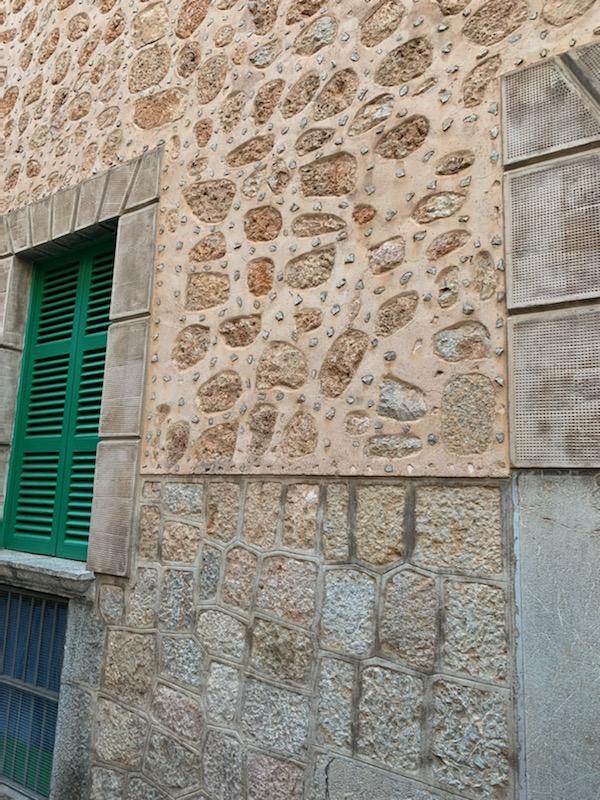 Unique designs decorate the sides of ancient buildings
The attention to detail was especially noteworthy on the wainscot of the building pictured above. Green-painted shutters and red roof tiles further add to the visual appeal of this unforgettable village.
Design Details at La Residencia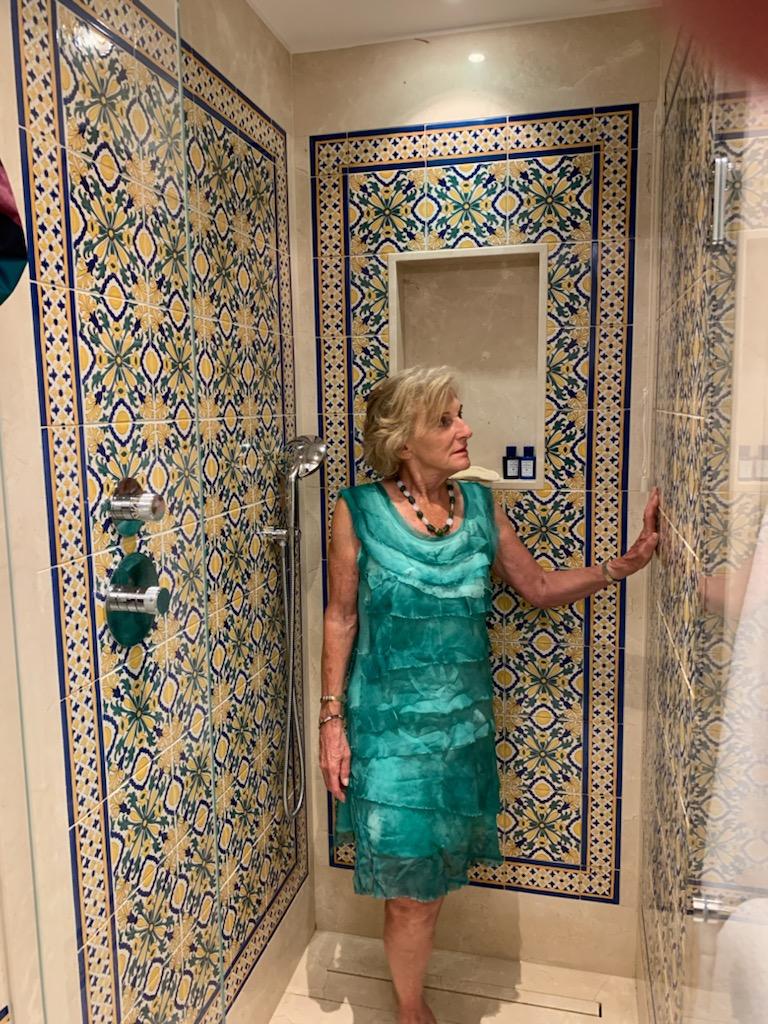 Tiles in a traditional Spanish design adorn the walls of this elegant shower
La Residencia is currently one of Mallorca's most fashionable hotels. Its manor houses hold a long and intriguing history. They were constructed centuries ago for the village's wealthy families and lovingly maintained through the years.
From historic doorways to newer additions such as gorgeous showers, this hotel demonstrates the timeless nature of detail-oriented design.
Visiting La Residencia reminded Margot of her early projects at Decorative Materials, when she worked extensively with Italian and Spanish tiles. In this way, her trip to Europe brought her full-circle.
Decorative Materials: Blending Ancient Traditions With Modern Sensibilities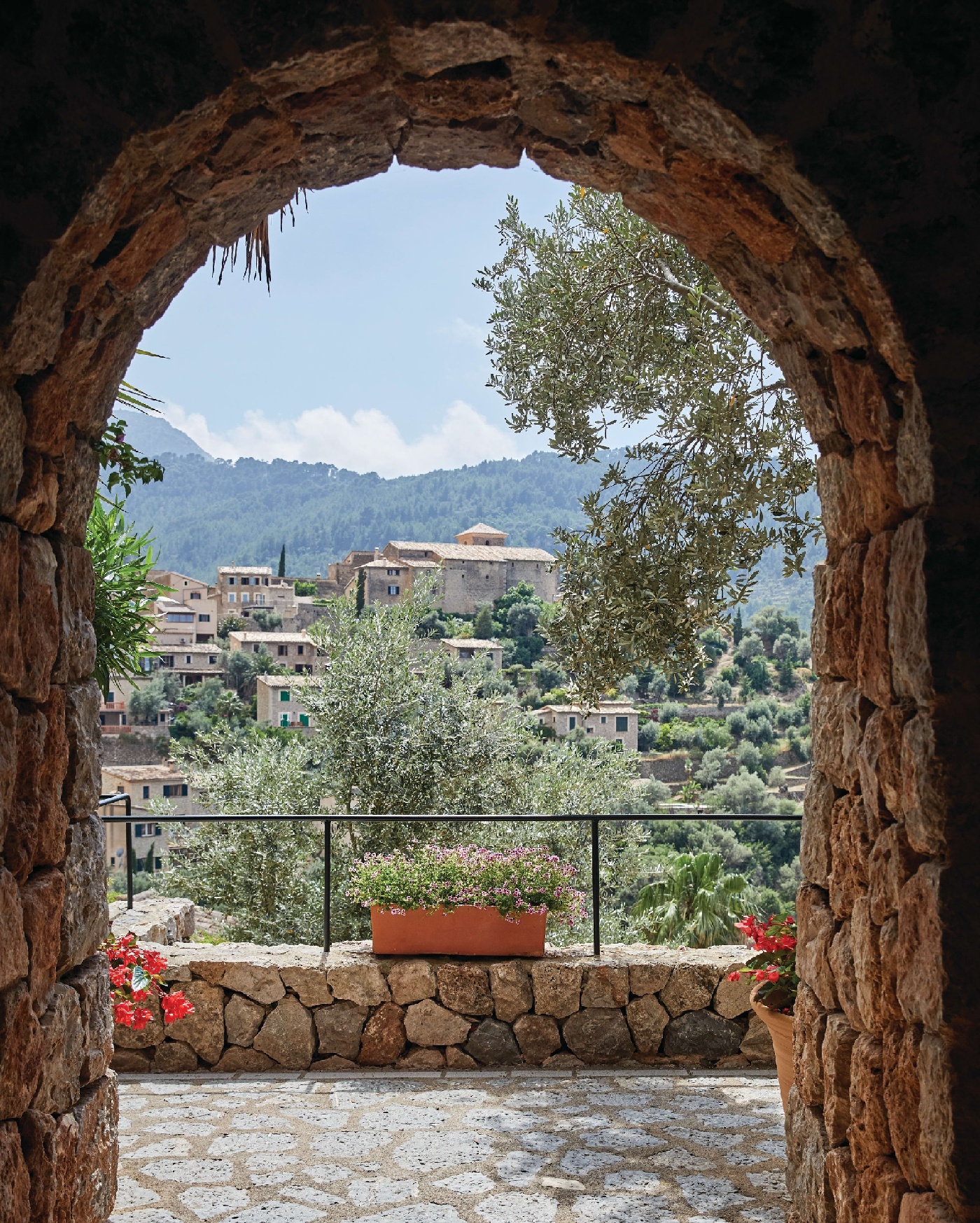 At Decorative Materials, we're excited to draw on Margot's discoveries as we bring both innovative and classic tile designs to Colorado. Contact us today to schedule a showroom visit. We look forward to introducing you to the awe-inspiring beauty of today's most exquisite tiles.