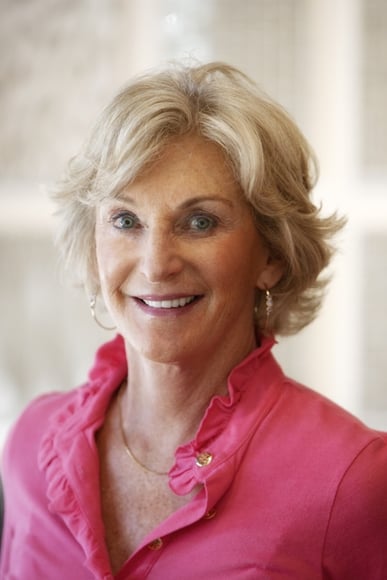 At the helm of every great company lies a passionate and driven individual. At Decorative Materials, that person is our founder, Margot Hampleman.
Margot's accomplishments are considerable: she built Decorative Materials from the ground up, all in hopes of refreshing tile and interior design. Take one look at the Decorative Materials showroom, and it's obvious that she's succeeded. Colorado Homes refers to her as the state's 'tile queen' and for good reason - she has revolutionized the local tile market and continues to spur innovation to this day.
Humble - And Unexpected - Beginnings
Margot Hampleman never expected to become one of Colorado's top tile experts. Her life changed, however, as she began building her home in Denver. While working on her home's design, she fell in love with tile - and realized that it could be so much more. She desired more than just three or four tile options and decided that she was capable of making this dream a reality.
In the early days of her tile business, Margot faced several significant roadblocks. At the time, the Colorado tile market was minuscule. Margot worked hard to attract the industry's best and brightest to the Colorado - sometimes using snacks and desserts to stand out. She knew that only inspired designers could help her realize her ambitious vision: artistic tile that goes beyond tried and tested white subway tile.
Decorative Materials' beginnings were humble indeed; Margot started with just $3,000 in the bank, plus "a few samples on a felt and Velcro board." She tells Colorado Homes that she began with "$500 a month in sales."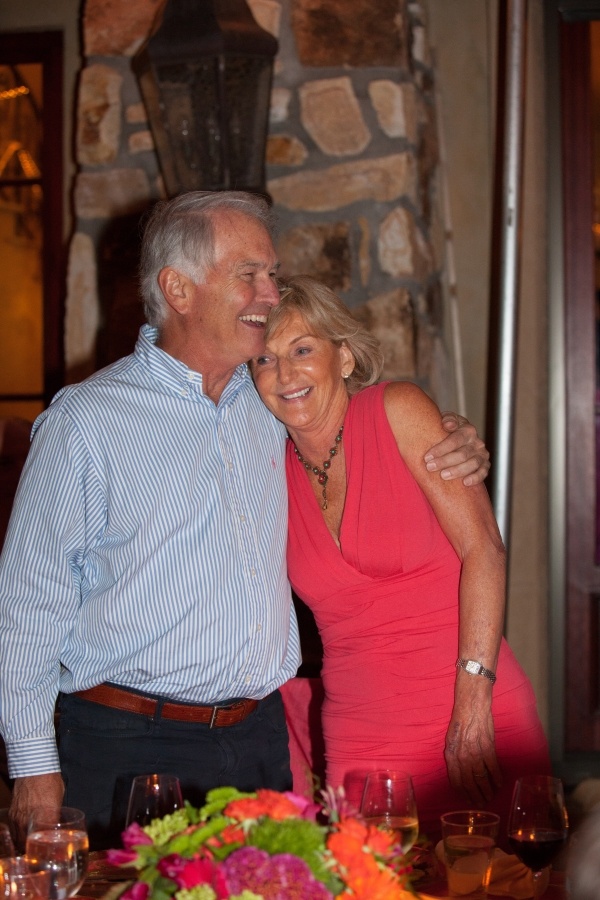 Thankfully, Margot didn't have to go it completely alone; her husband, Dick, has been her biggest supporter every step of the way. Their love story is very much in keeping with Margot's professional journey: Dick offered valuable architectural opinions as Margot was looking to move to Lookout Mountain. While he was initially too busy to help with the project, she was eventually able to bring him on board - and she quickly fell for his natural charm and good looks. Later, Dick was of invaluable assistance as she launched her tile business. While he has since retired, he continues to provide unwavering support.
Decorative Materials' current showrooms and workspace may be awe-inspiring, but initially, Margot worked in a tiny space that she shared with several others. Eventually, she was able to move her business to a much more comfortable space spanning 300 square feet. She began with three lines of tile featuring designs from Oregon, New Mexico, and Ohio.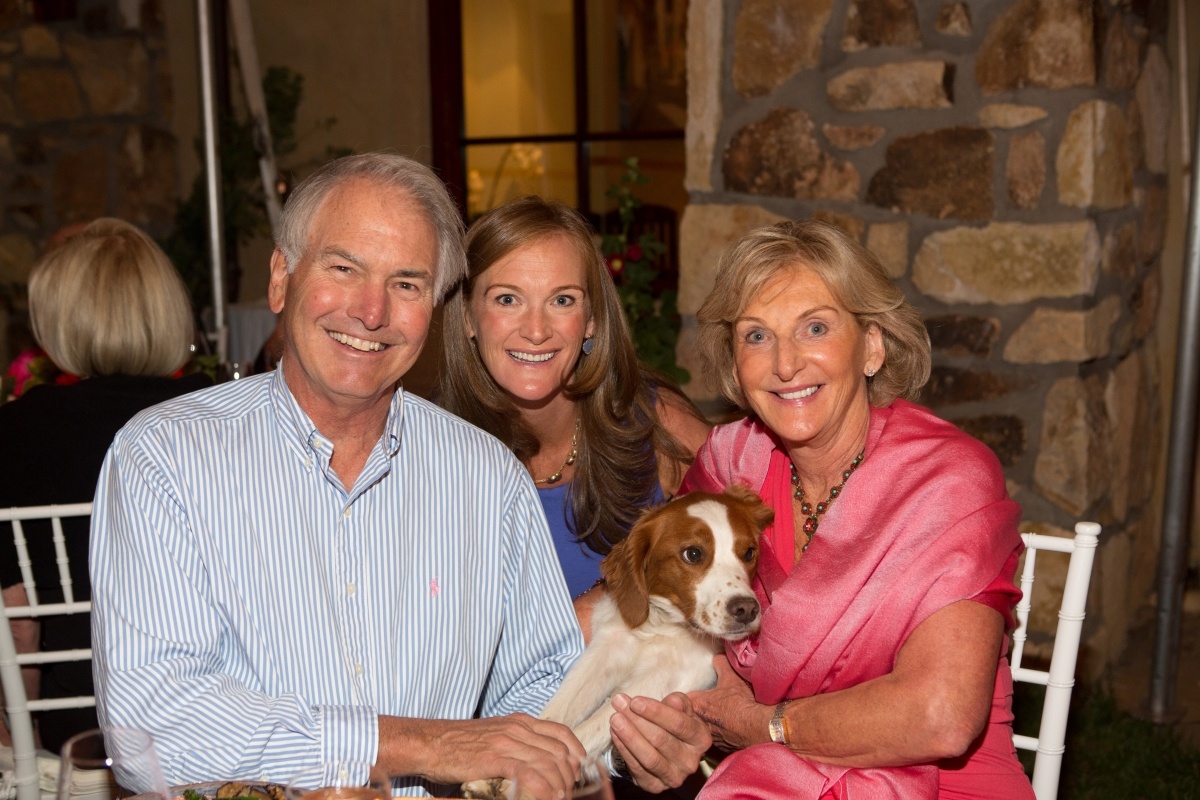 Since those early days, Margot has built a thriving business featuring showrooms in Denver, Vail, Basalt, and Telluride. She loves doing business in Colorado, where homeowners are eager to experiment with new designs while incorporating natural elements. From bold to subtle, she's determined to provide a range of options at every price point.
Staying "On-Trend"
Hampleman's life has changed a lot since those early days in Aspen. Today, she runs a thriving business. Her mission, however, remains the same: pushing the envelope in the tile industry via innovative styles.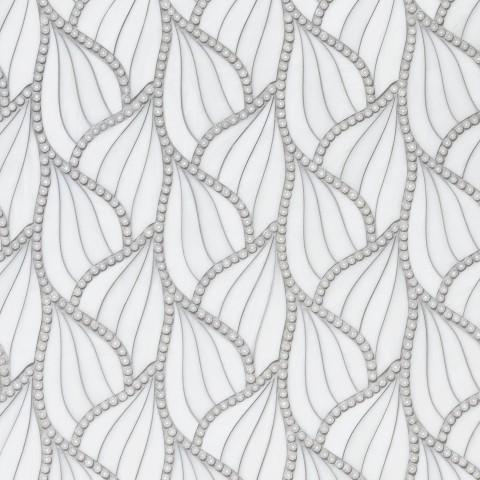 Image via Artistic Tile
Decorative Materials is known for balancing timeless designs with the latest tile trends. The industry is constantly evolving, and Decorative Materials remains at the forefront of those changes. Keeping on top of trends can be surprisingly difficult; Margot reads magazines constantly and travels whenever she gets the chance. She visits a variety of trade shows throughout the United States and Italy. Often, the industry's greatest trends begin in Italy - the world's fashion capital.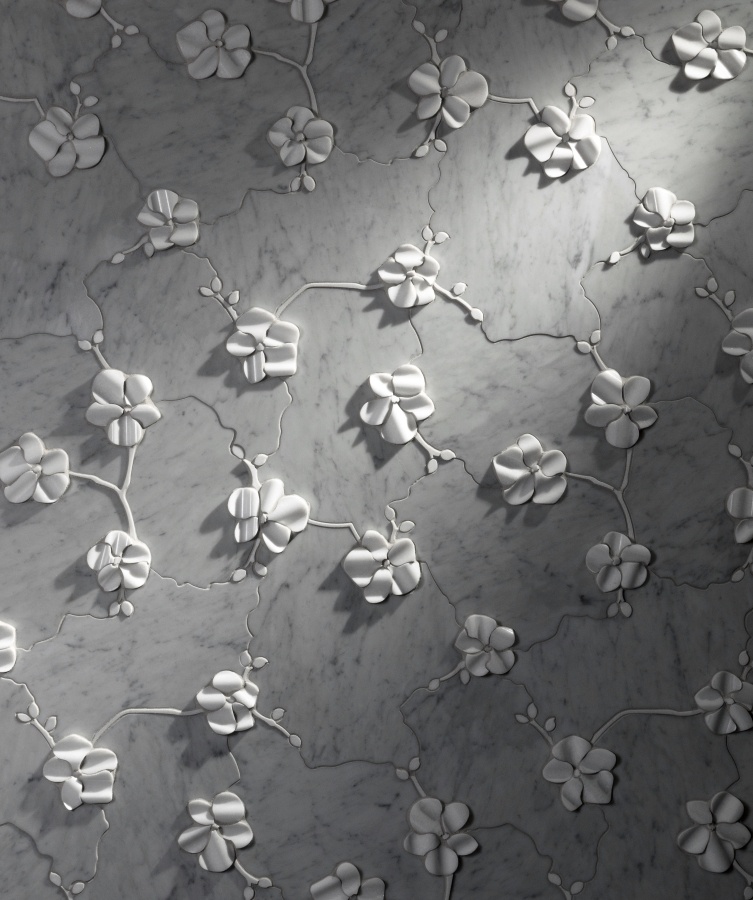 Image via Artistic Tile
Throughout her career, Margot has observed that trends begin in the east and move west. By traveling regularly, she's able to observe emerging styles before they arrive in Colorado -- and introduce them to enthusiastic clients.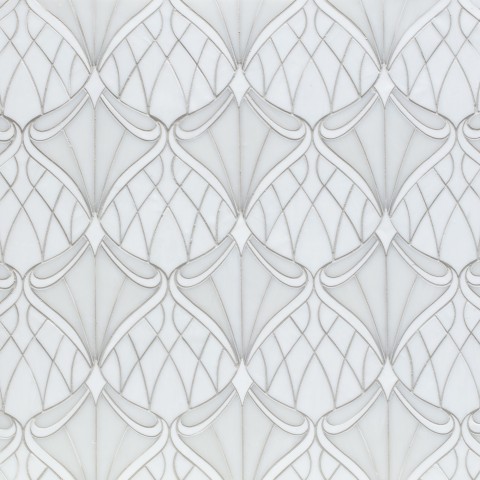 Image via Artistic Tile
While Margot draws inspiration from a variety of designers and industry influencers, she's particularly passionate about Gaudi. She adores the tile he uses in structures throughout Milan.
Outside of Tile Design
Margot believes that a well-rounded lifestyle is critical to maintaining perspective and inspiration as she pursues her primary passion: tile. Outside of Decorative Materials, she's a true Colorado resident -- obsessed with the great outdoors. Whether she's skiing, biking, or hiking, she's happiest when she's moving.
A true dog lover, Margot is a board member for Freedom Service Dogs. She is also passionate about Aspen Animal Shelter and National Brittany Rescue. She is the proud owner of two rescue dogs: Heidi (3) and Remi (5), both Brittany Spaniels .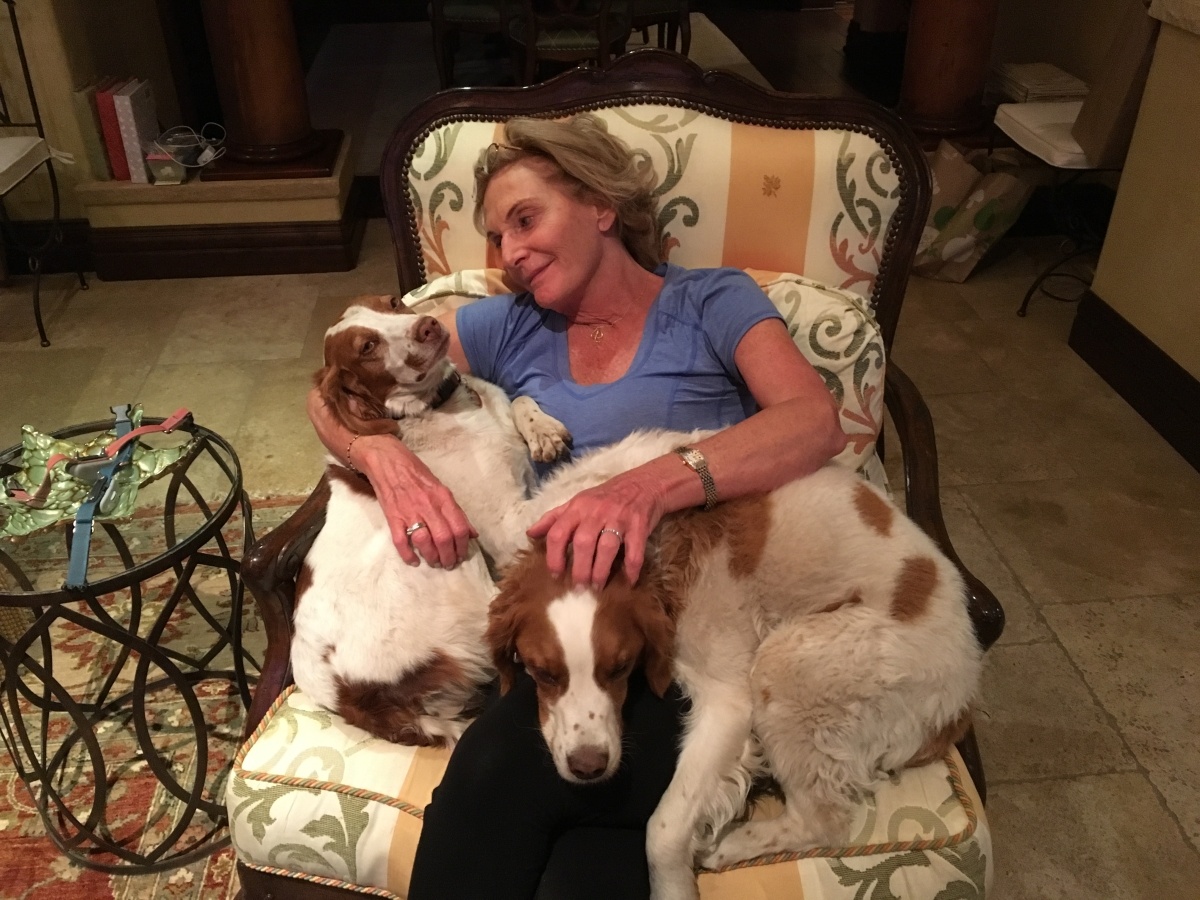 A Lasting Legacy
Margot's work in tile design is far from over, but she's already left a lasting effect on the Colorado tile market. She hopes that she'll be remembered for her ingenuity and entrepreneurial talents -- and for putting her employees first. Her advice for those hoping to follow in her footsteps? "You just gotta have passion and patience and persistence and, more than anything, don't let anything stop you."
Are you ready to see Margot's hard work in action? Check out our inspiration gallery to see for yourself how she pushes the envelope with the latest tile designs. Better yet, visit one of our showrooms in person. Contact us today for more information.