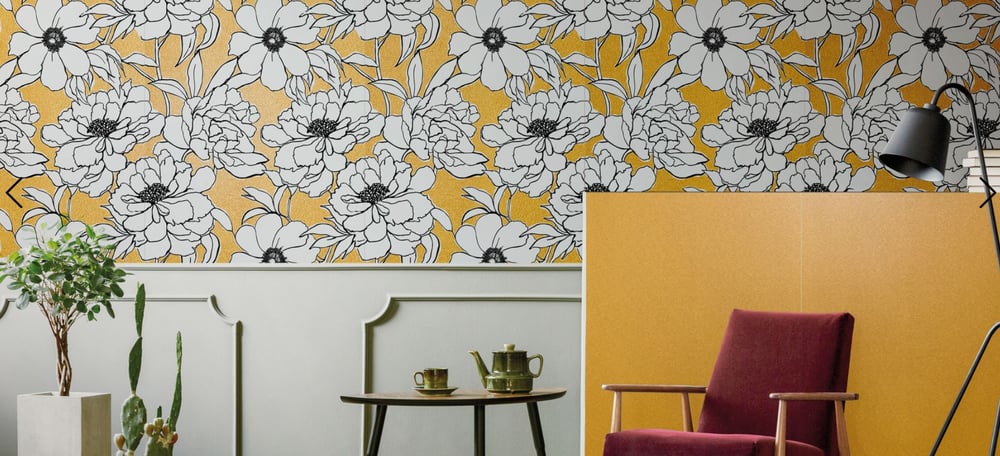 Inspiration abounds in the fast-paced world of interior design. Exciting ideas can be found in virtually every setting imaginable. At industry events, however, these ideas reach a whole new level as they are examined and discussed by those who know design best. This was certainly the case at Coverings 2019, where we observed a myriad of exciting concepts brought to life by the industry's finest.
Coverings is one of the world's most important tile and stone events. It regularly attracts tens of thousands of attendees, ranging from small business owners to major vendors.
This year, Coverings took place at the Orange County Convention Center in Orlando, Florida. As always, the event included contributions from several of the industry's top authorities. It was also a wonderful opportunity for up-and-coming design stars to flex their muscles and prove why they deserve a place in the spotlight. We fully expect many of the new talents we observed at Coverings 2019 to hit it big in the next few years.
At Coverings 2019, we were given the unique opportunity to mingle with some of our favorite designers from the stone and tile industry. Along the way, we enjoyed checking out the latest tile trends and seeing how they are interpreted by today's best and brightest designers. We were amazed by the scope of the designs on display and how they incorporate this year's top trends. We returned feeling extremely inspired and eager to share our discoveries with the local tile and design community.
While we were impressed by the full range of tiles on display at Coverings 2019, a few select options stood out as especially worthy of praise. The revolutionary designs that still have us talking are detailed below:
Euclid by Artistic Tile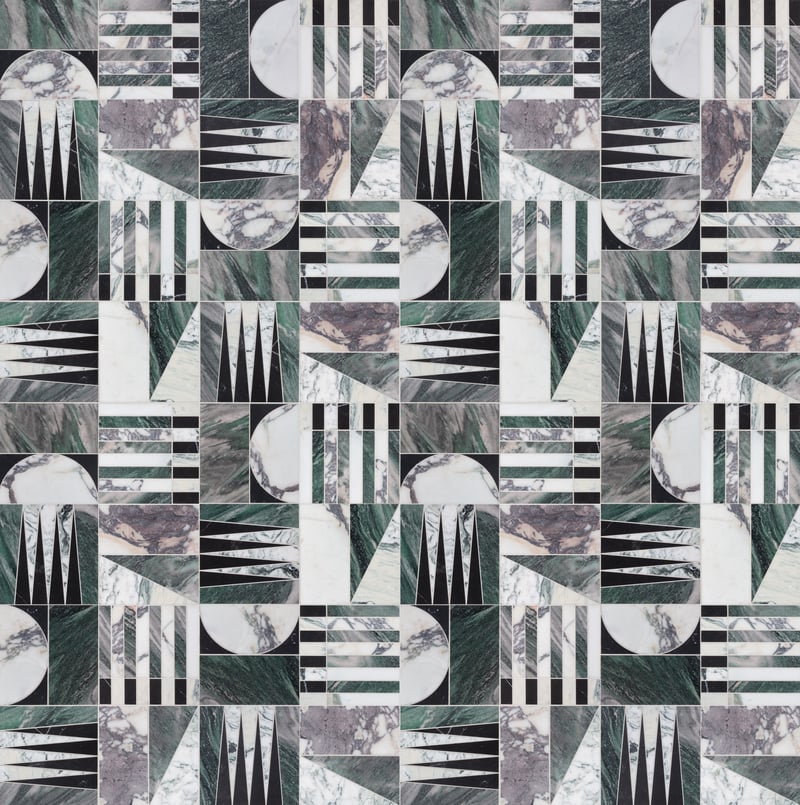 Artistic Tile consistently sets the bar high with luxurious designs that draw on daring, yet accessible concepts. Recently, the tilemaker upped its game with a collaboration that had us swooning the moment we learned of it. Known as Euclid, this collection draws on the expertise of influential designer Alison Rose. The eclectic collection features geometric designs that raise the bar with their bold aesthetics. One look at these tiles, and it's obvious that Alison Rose is a master of proportion and balance. Highly customizable, they can take on a completely different feel depending on where and how they're placed.
Cosmic Marble by Iris Ceramica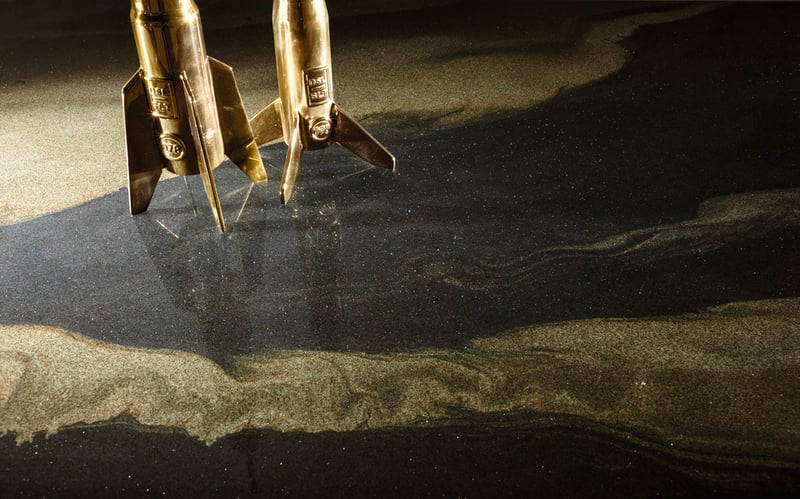 Iris Ceramic's Cosmic Marble brings viewers into a whole new dimension. Evoking distant worlds, the marble's swirling shapes and colors are inspired by far-off galaxies. We're in awe of the polished, yet gritty look of this collection, which comes in several color schemes. If you're on the hunt for an otherworldly look that doubles as a conversation piece, Cosmic Marble should do the trick. This innovative look took our breath away at Coverings 2019 — and we expect that it will soon spark just as much awe in homes and businesses around the world.
Étoile de Rex by Florim Ceramiche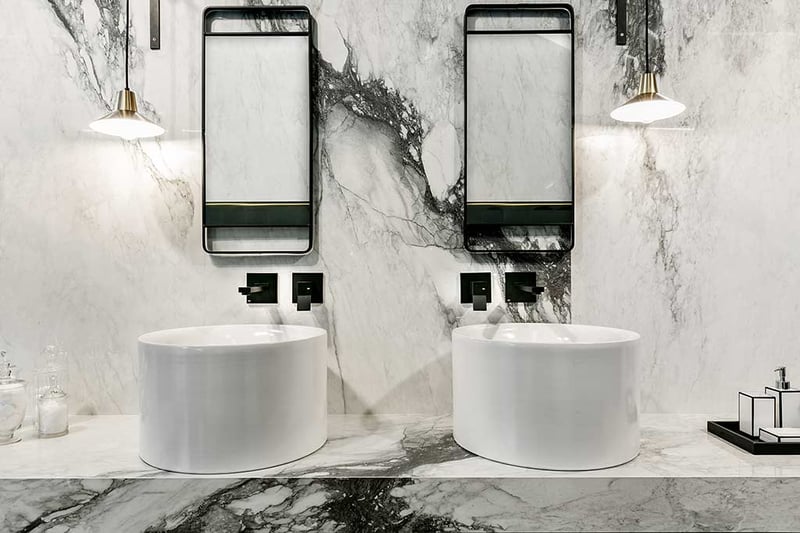 Exotic and luxurious, Florim Ceramiche's Étoile de Rex takes on a life of its own with a unique surface that draws on the intricacy of old-world designs while also making the most of cutting-edge technology. Inspired by rare and highly decorative marbles, the collection pays homage to greenish-blue Amazonite beauty and exquisite Tuscan-Emilian Apennines. These awe-inspiring surfaces provide a true visual feast no matter where they're installed.
Esprit de Rex by Florim Ceramiche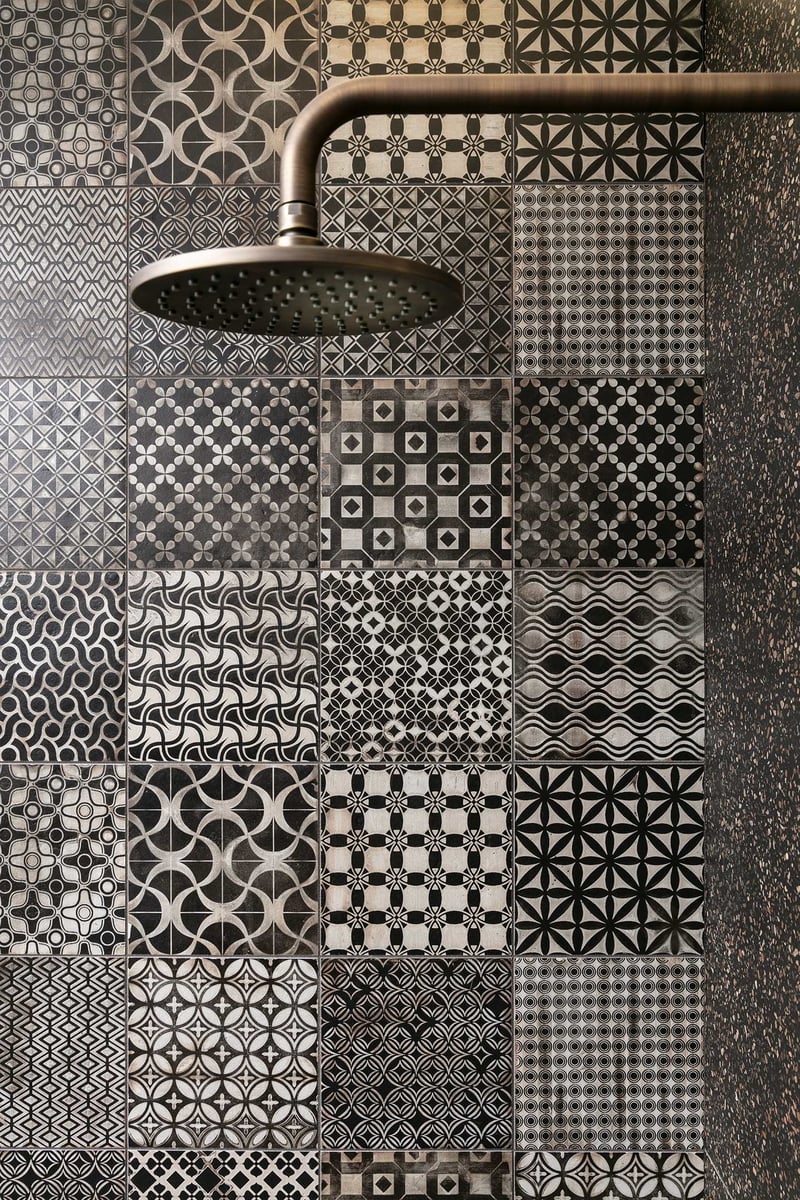 Another gorgeous collection from Florim Ceramiche, Esprit de Rex brings retro vibes to the modern minimalism trend. These tiles provide the ideal blend between decorative and functional, making them well-suited to spaces in which tiles are meant to complement — but not dominate — other elements. They prove that practical can be far from boring. Available in multiple textures and colors, these tiles make it easy to flex your individual flair.
Bloom by Unica Ceramiche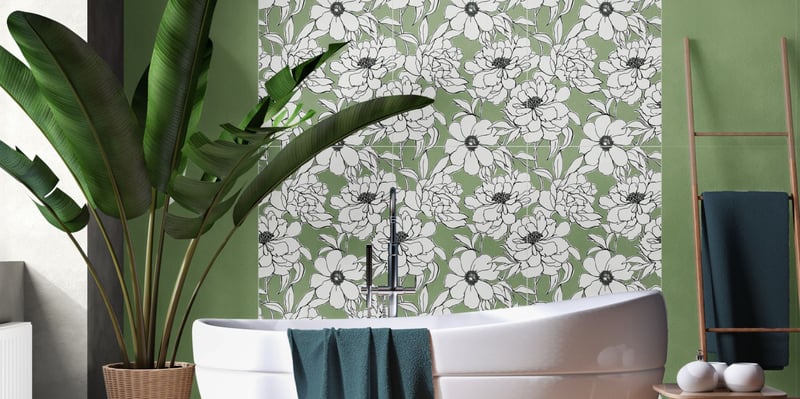 Unica never disappoints with its luxurious and highly technical tiles. The Bloom collection certainly met our expectations at Coverings 2019. Featuring lively color palettes, these eye-catching tiles bring out a uniquely bold element in floral design. Perfect for a statement wall in a living room or other high-traffic area, these remarkable tiles are sure to attract attention. Matching floor options allow for a seamlessly integrated look that maintains attention where it's most warranted: on the tiles' bold and beautiful flowers.
Talk about impressive! We are consistently amazed by the extent to which tile designers can transform design trends into works of art. If Coverings 2019 is any indication, we're about to see some truly magnificent designs take over the world of tile. We are looking forward to seeing how these revolutionary looks are incorporated into interior spaces around the world.
Feeling inspired? You'll find even more inspiration in our showrooms, where we offer a range of ideas for incorporating luxury tiles into your project. You'll also find plenty of ideas as you glance at our Tile Trends Around the World map. Contact us today to learn more about our favorite tile collections.