The annual White Box Challenge highlights the present genius and the future possibilities in design. This year, however, we also looked to the past for inspiration with an 80s theme that delivered plenty of flair.
Held this spring at the Decorative Materials showroom in Denver, this special occasion represented the 6th take on a fascinating concept that, regardless of the throwback theme, never gets old.
The Challenge
The idea behind the White Box Challenge is simple: today's designers possess far more ingenuity than they realize. They prove as much when presented with mystery boxes that could contain nearly any item or material imaginable. These unknown elements must be incorporated into each contestant's design.
Past White Box Challenges featured everything from feathers to 64-color crayon collections. This time, the mystery boxes were packed with random and secretive items. The event's 30 participants—including 20 design professionals and 10 students—were tasked with coming up with 80s design concepts based on these items. From there, a panel of celebrity judges completed the even tougher task of selecting a few favorites.
The Results
With a theme like the 80s, it's easy to imagine repetitive works of art at this year's White Box Challenge. In reality, however, the 2020 edition captured the wide variety of influences and ideas present within Colorado's most talented designers.
While dozens of designers impressed with imaginative creations, a few stood out with concepts that went above and beyond. We've highlighted the top awards — and a few additional standouts — below:
The Judged Competition
The panel of celebrity judges selected a few works that exemplify the White Box Challenge's efforts to highlight the best and the brightest in the Colorado design community.
1st Place: D'Amore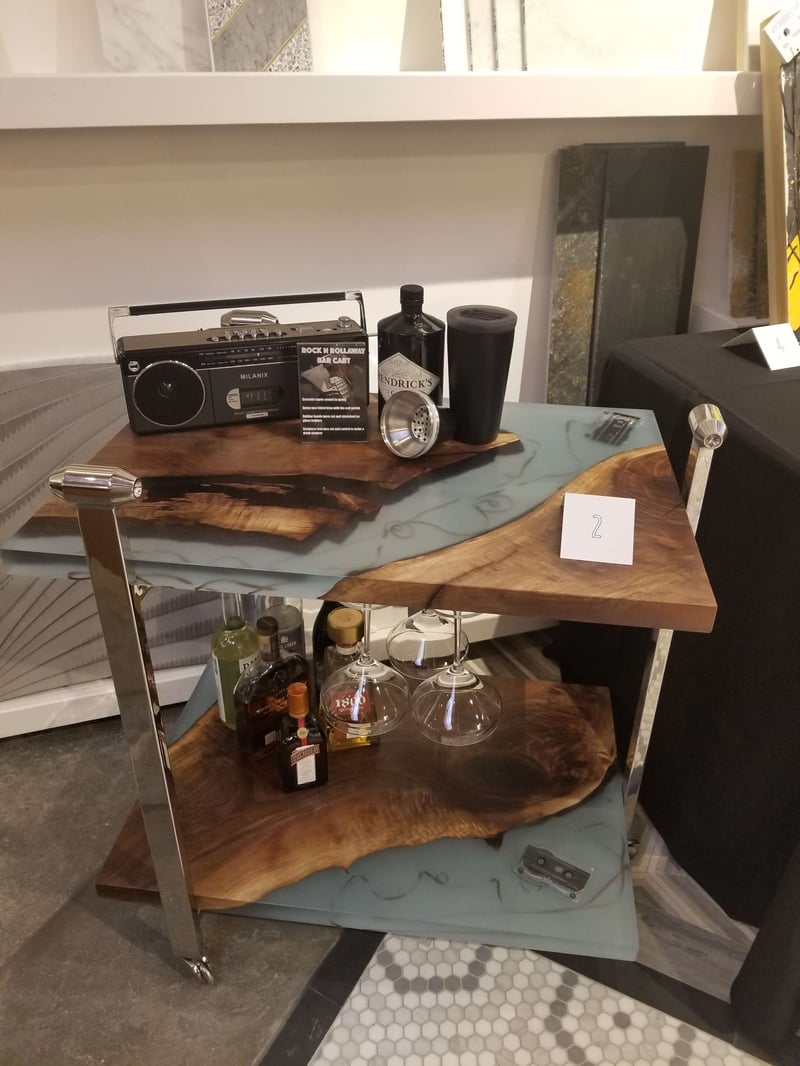 The top piece from the 2020 White Box Challenge may not have been the flashiest, but it certainly captured the essence of the 80s. What's more, the work serves a functional purpose. This 80s-themed bar cart includes some of the decade's quintessential items, arranged artfully to appear as if somebody up and left the cart several decades ago without bothering since then to clear it off.
2nd Place: Art Piece
This bold piece from Eva Puterbaugh and Gary Douglas featured colorful figures in various poses. Bursting with energy, the work held distinctive 80s vibes but also managed to feel surprisingly fresh.
3rd Place: Boom Box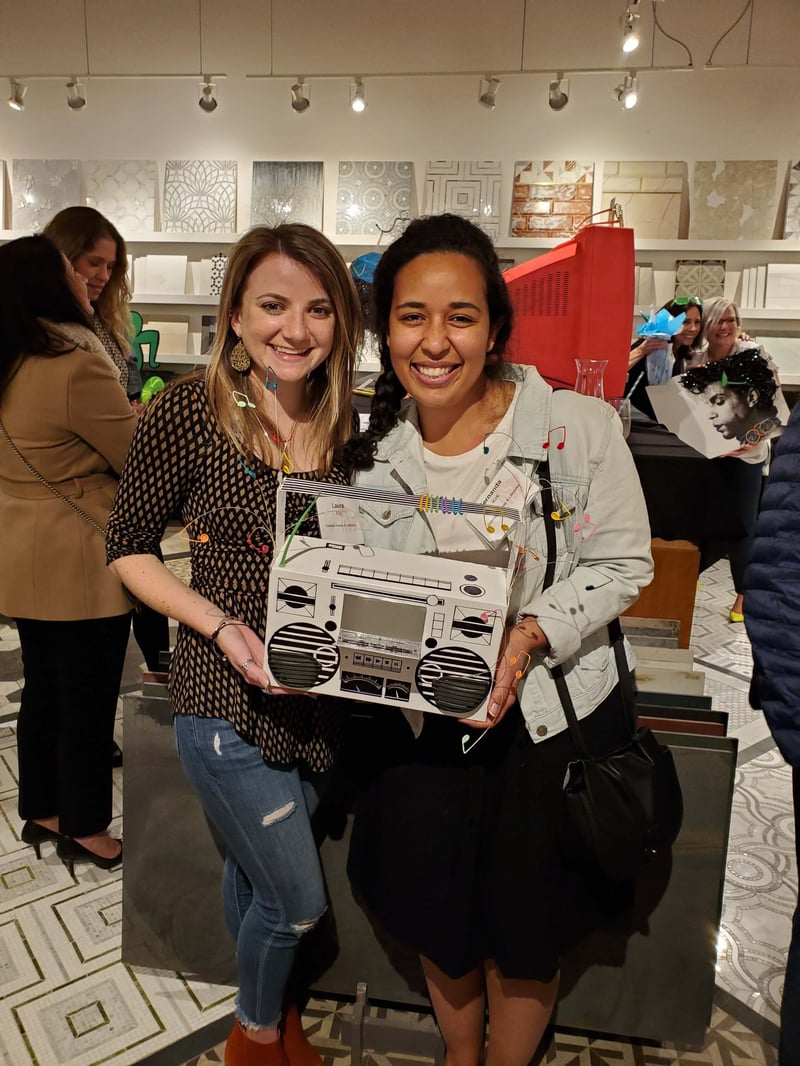 Nothing shouts 80s music quite like a boom box. It's no wonder, then, that this piece made an impression. Created by Laura Pilz and Fernanda Kick of Colorado Homes & Lifestyles, this bold, yet aesthetically-pleasing display reminded us of the important role the simple boombox played in 80s music and social life.
People's Choice
The judges had plenty to say about the many designs on display at the 2020 White Box Challenge, but other opinions also received recognition. The People's Choice category included several special awards, as outlined below:
Best 80s Vibe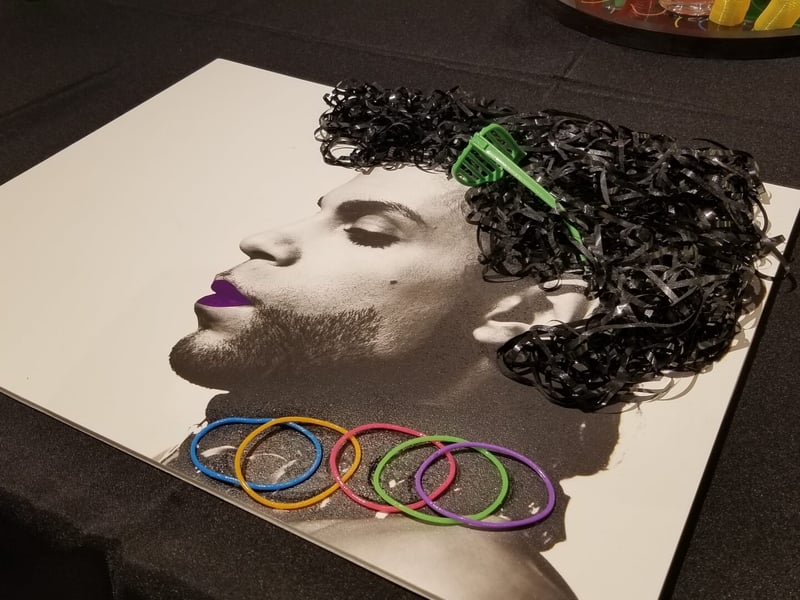 Nobody can resist Prince's music. Apparently, the same rings true for Prince-inspired designs. This work from Cynthia Stafford and Lindi Bolinger certainly captured the 80s theme, making it a shoo-in for this particular award. The piece captured not only Prince's colorful attitude, but also, his serious side.
Picasso Eat Your Heart Out
In a rare show of agreement between the judges and the public, the 2nd place piece from the main competition also earned runner-up status for the People's Choice segment. A gold medal may be most desirable, but the geniuses behind this piece can at least boast about winning two separate awards.
Best Conversation Piece
This memorable work from Angela Otten, Lauren Murray, Sarah Bird, and Diane Waite certainly got attendees talking. Featuring a bold red TV, the piece evoked both a sense of nostalgia and wonder.
Decorative Materials' role as a Colorado design authority is evident during the annual White Box Challenge and in several other endeavors. Get in on the trends by taking a look at our Design Style Guide or visiting our showrooms to see our work in action. Reach out today for more information.