The COVID pandemic has brought changes to every industry imaginable. This is certainly true in the world of tile and interior design, where a variety of highly-anticipated events have been put on hold or forced to go virtual.
Sadly, the difficult realities of 2020 lead to the cancellation of Cersaie, the International Exhibition of Ceramic Tile and Bathroom Furnishings. Concerned that they'd be unable to meet the high standards of past events, the exhibition's organizers decided that cancellation, although unfortunate, would be the best solution.
Cersaie is set to return in September 2021, when a variety of exciting new designs will satisfy our desire for creative concepts. Until then, however, we can still enjoy bold ideas that, under different circumstances, would have made Cersaie 2020 a true sight to behold.
For example, while Cersaie is typically a porcelain-oriented event, we suspect that vibrant prints and patterns would have played a huge role in this year's most exciting looks. From Salvatori to Florim, several top designers could have made their mark at this event.
The following are a few of the vendors we wish we could have spotted at Cersaie 2020 — but that we can still appreciate in a world of social distancing.
Elisa Passino
Elisa Passino began taking the tile world by storm in 2019 with her handmade cement and ceramic masterpieces. Her studio's signature geometric style emphasizes contrast by blending round shapes and straight edges while also featuring several distinctive colors that bring out the best in one another.
Chimera Collection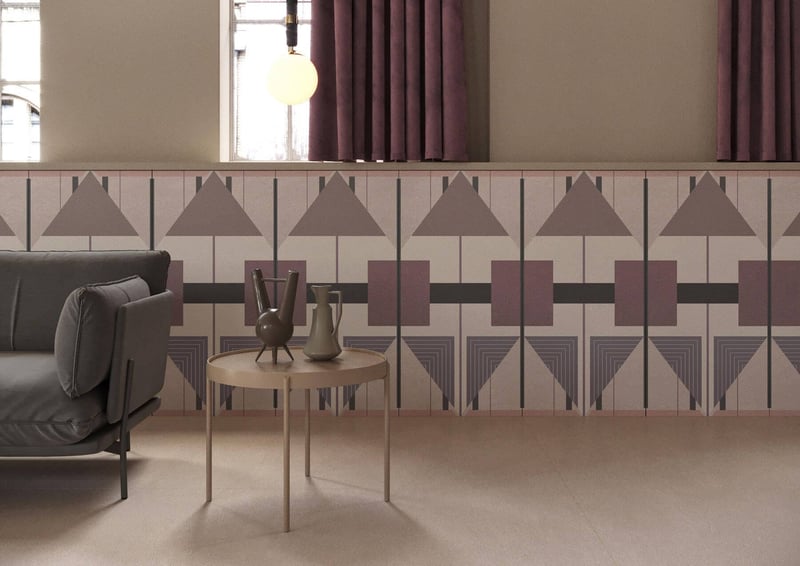 This year, we're loving the Chimera collection, which exemplifies "graphic extroversion" with four striking graphic styles: Colore, Empatia, Radici, and Ritmo.
These eclectic tiles are meant to capture the essence of fabric and leather. The diverse looks in this family are connected by the guiding concept of the chimera — a fire-breathing hybrid creature from Greek mythology.
Spanish Porcelains
Every year, Spain presents some of the industry's most forward-thinking tile concepts. As such, we strongly believe that the designer's offerings would have been worthy of Cersaie this year.
Our favorites include:
Rust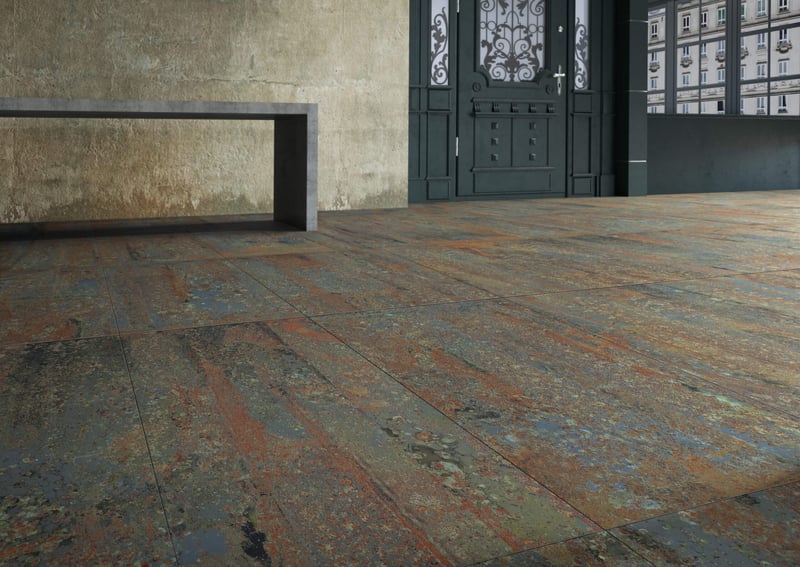 Made possible by cutting-edge technology, these metallic textured tiles are available in green, titanium, and white. Further versatility is made possible with hexagon shapes and a lappato finish.
Inedita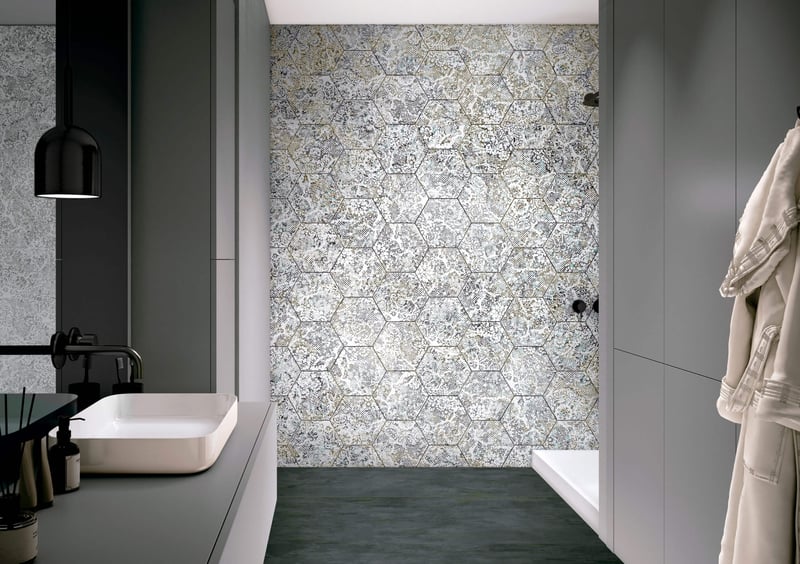 Blending classic and modern concepts, this collection proves that it's possible to pay homage to traditional styles without letting tiles look stale.
Ozone Brown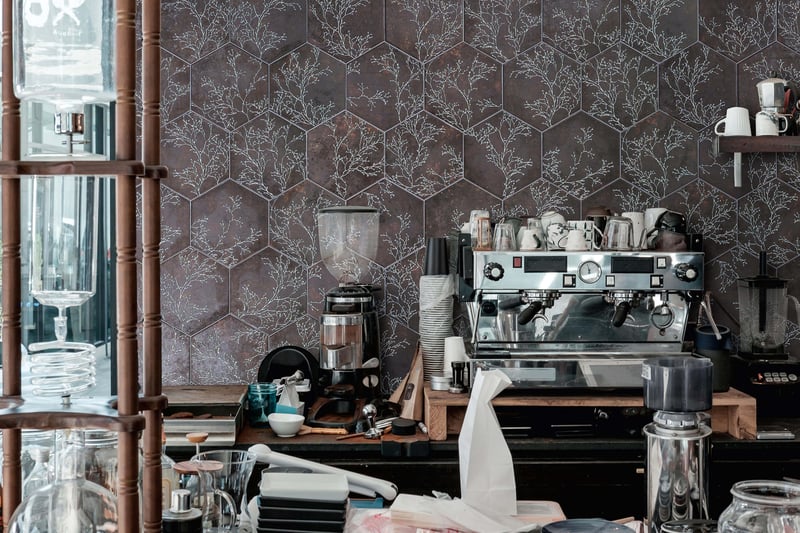 The Ozone collection offers several colors, its brown tiles hold an earthy appeal that can make any bathroom feel welcoming.
Cube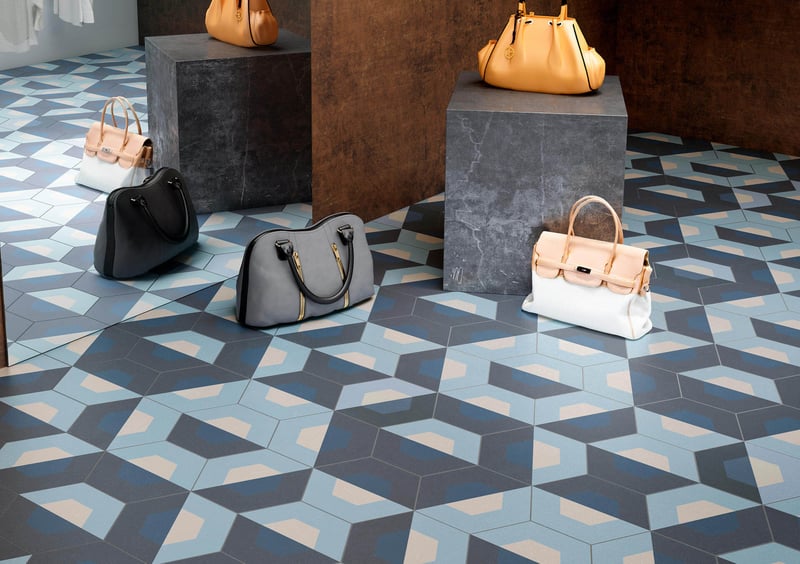 Bold, contrasting colors and shapes allow Cube tiles to make an instant statement when covering significant expanses.
Texture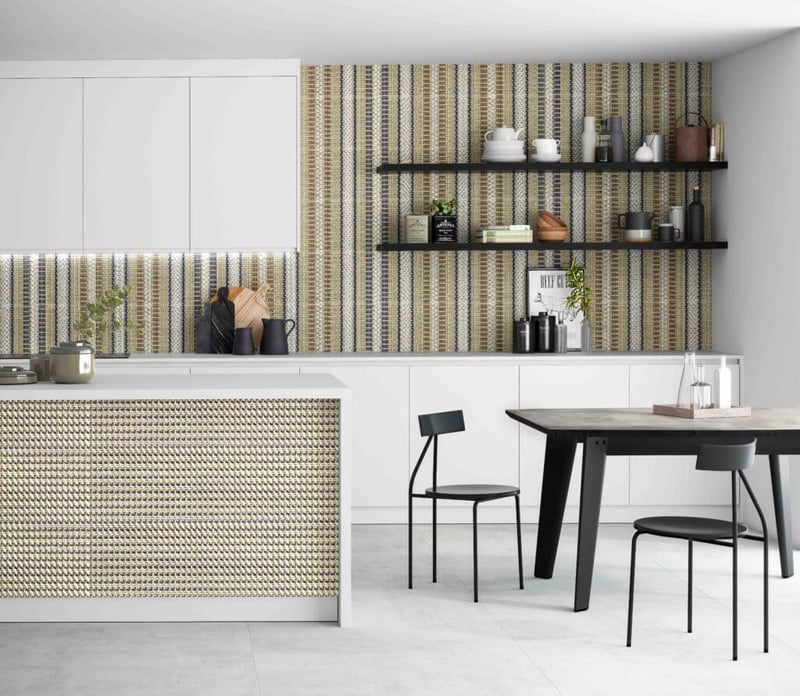 Texture 2020 stands out with its Wicker and Bohemian collections. With Wicker, the designer emulates the comfort of fabric while providing intricate details that add plenty of dimension. The soft colors and delicate patterns of these Bohemian tiles evoke an ancient, slightly worn feel while still retaining an undeniably elegant aesthetic.
Salvatori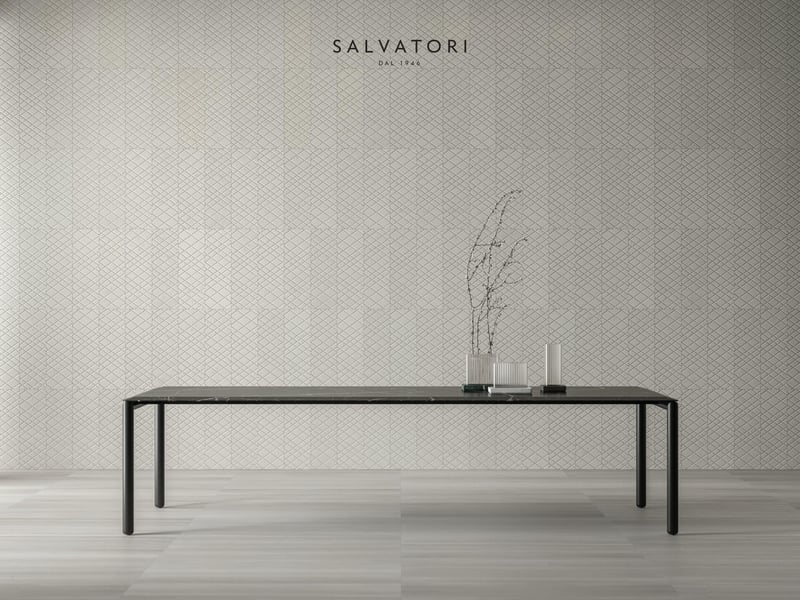 Texture has been on the horizon for several years, but in 2020, it's a standout feature capable of adding significant depth to any design. It should come as no surprise, then, that perennial stonework leader Salvatori offers a glimpse into the exciting possibilities of texture-oriented design with its Carré tiles.
This look's criss-crossing incisions represent Piero Lissoni's commitment to classic etching techniques. These details form an intriguing diamond pattern that works well for patios and in bathrooms.
Bring the best of Cersaie into your favorite setting with some help from the team at Decorative Materials. Our guide to Tile Trends Around the World highlights several of the styles that would have been especially influential at this year's event. Feel free to contact us to learn how you can make the most of the best tile concepts of 2020.