Innovation is everything right now and what we are seeing from Spanish designers and manufacturers is monumental. Their intricate style can add an artistic element to a variety of spaces.We've spotted several attractive takes on this trend in recent years. Colorful and patterned glazed ceramics, in particular, are popular. We're also in love with the many current designs exhibited in 8"x 8" glazed ceramics.
Trends come and go, but Spanish ceramics provide the confidence that can only accompany a truly classic design. This look may be hot at the moment, but ceramic tiles installed today will continue to remain relevant in years and even decades to come.
The Fascinating History of Spanish Ceramics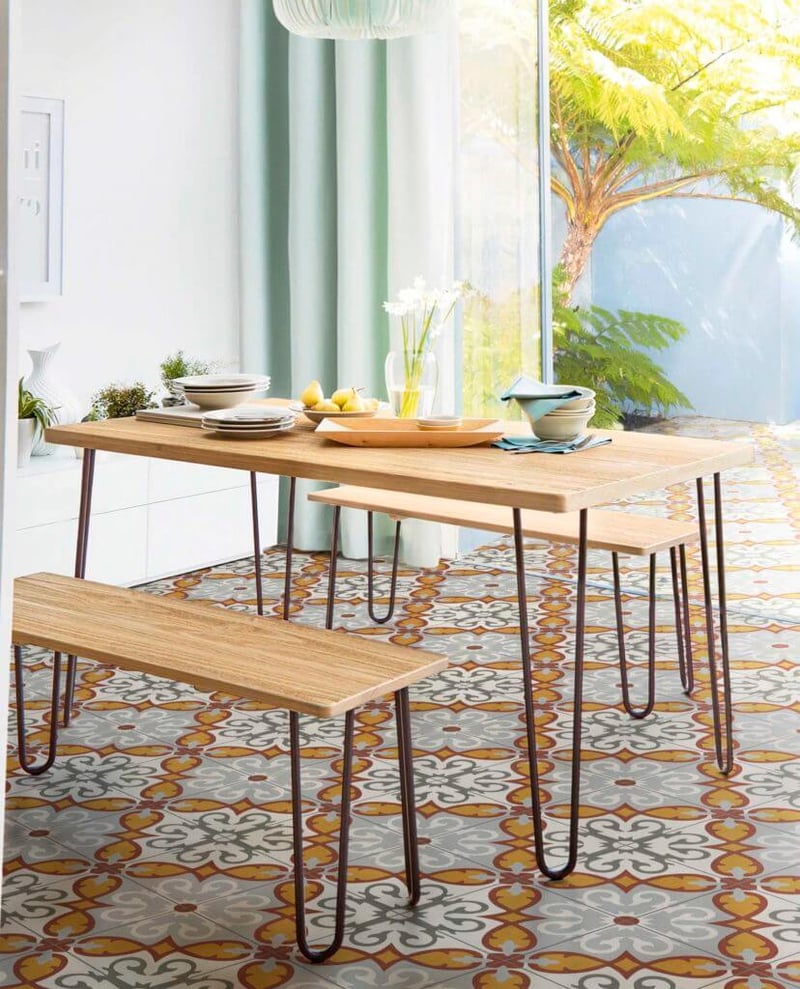 Spanish tiles have long been among the world's most impressive. Their influence was undeniable during the Medieval era, when artisan tiles were heavily featured in palaces and churches throughout Spain. While these cultural centers were responsible for the most influential looks, the beauty of Spanish tile design was soon evident in otherwise ordinary homes, where gorgeous tiles were included in kitchens, bathrooms, and most frequently, indoor patios.
While Spain receives credit for the colorful mosaics we still love today, artisans from several other cultures influenced the look.
Spanish Ceramics Today
Today's Spanish styles capture the best of historic and modern style. We're loving the gorgeous glazes these tiles currently incorporate, but we also appreciate classic aesthetics that evoke the best of historical artistry.
Products We're Loving
Spanish tiles can currently be seen in a variety of top collections. We're especially excited about the following products:
Gatsby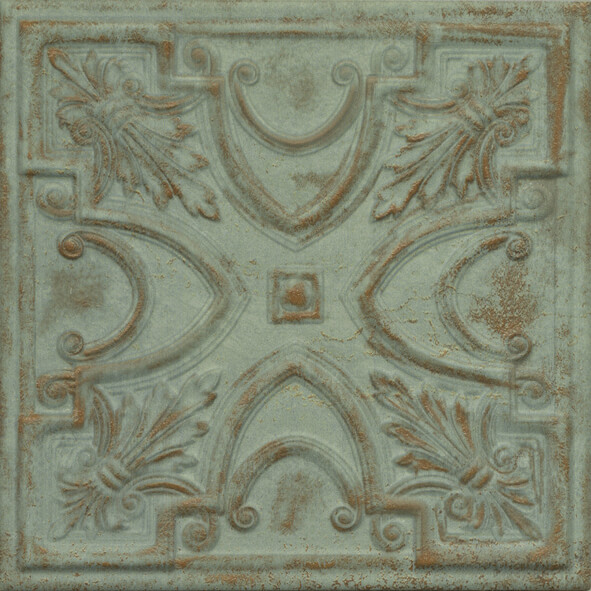 This cleverly named tile captures the best of 1920s style. Its slightly worn design grants it a comforting look without detracting from its general artistry or versatile appeal.
Glass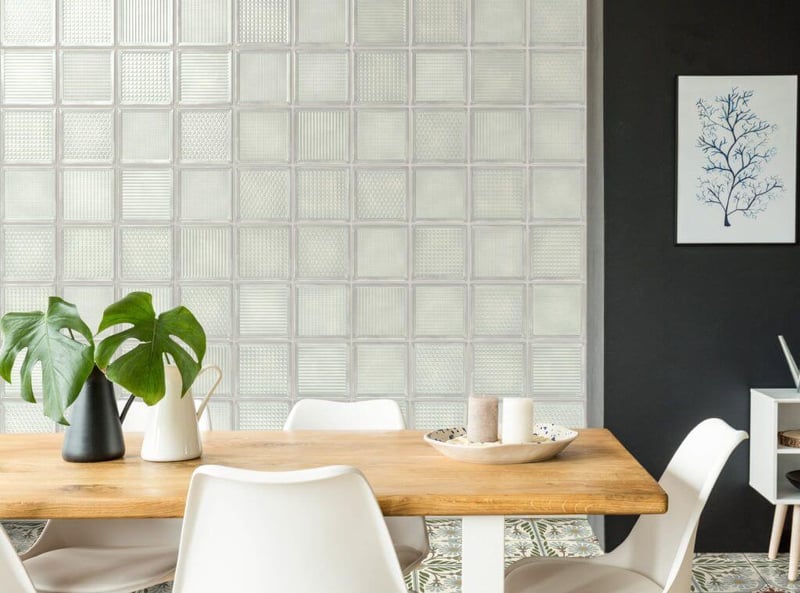 Another wonderful look, this square tile gives off a lovely sheen that makes it a perfect fit for backsplash in bathrooms, home bars, and several other locations. Various textures within this collection add dimension to provide plenty of visual interest.
Altea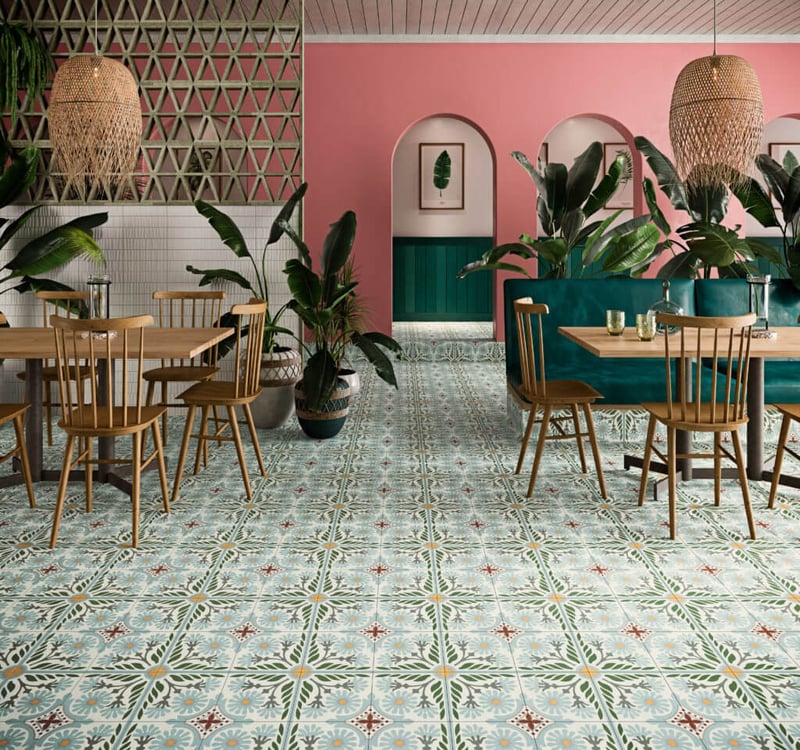 Altea embodies a creative collection featuring bright colors and intricate shapes. Numerous patterns are available, with many featuring eye-catching pops of red. Beautiful in a variety of settings, this tile is an encaustic inspired porcelain tile.
Belike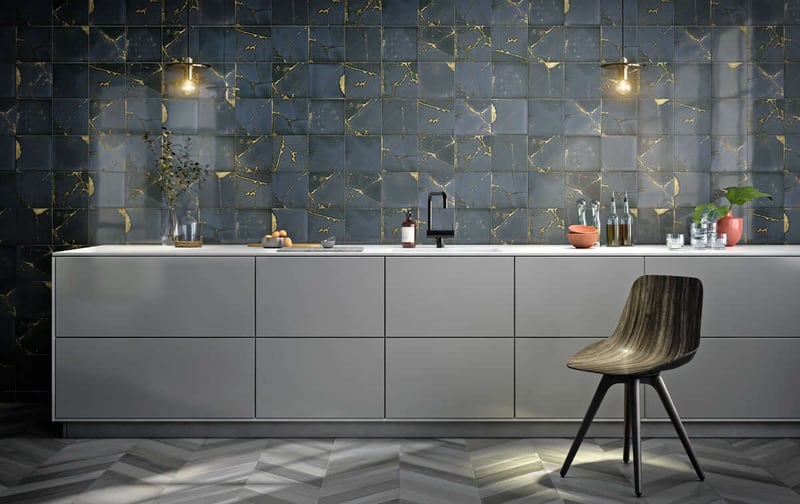 The refined Belike collection proves that loud patterns and bold colors aren't always essential for making a statement. This contemporary collection is ideal for pairing with other materials such as concrete or wood.
Bowl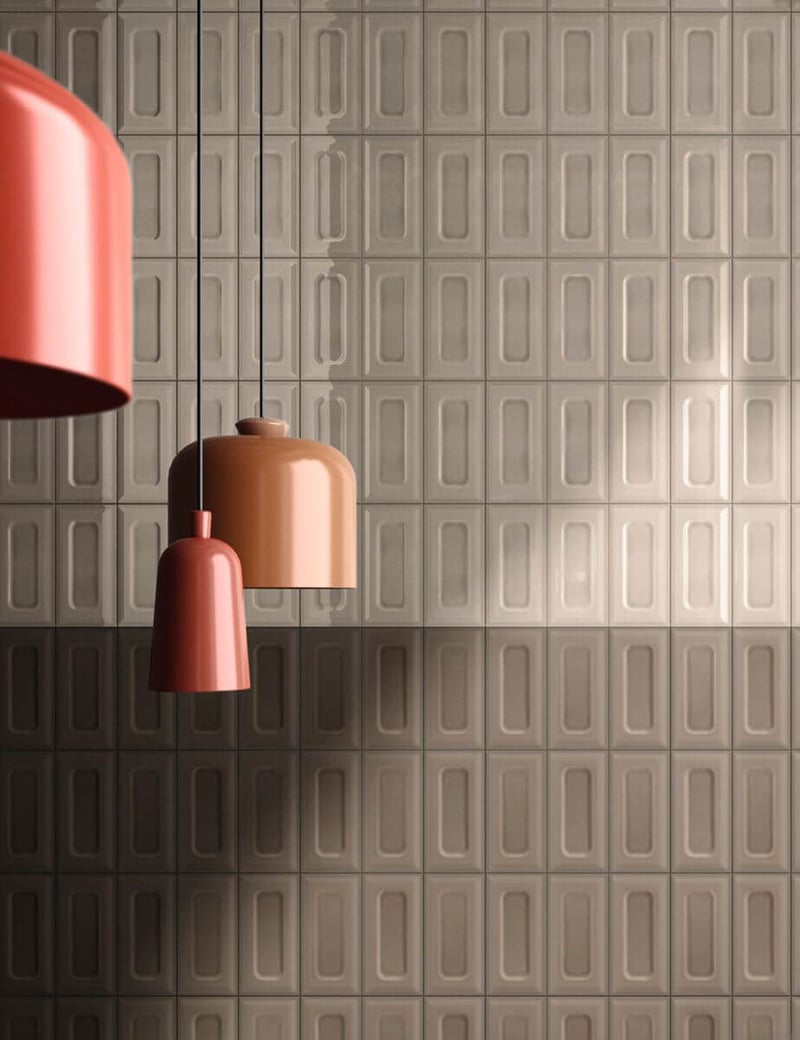 Bowl tiles deliver a fresh sense of energy into any room in which they are incorporated. They combine the best elements of contemporary and classic style to achieve a look that somehow manages to feel both bold and nuanced. The monochromatic glaze combined with the dimensional clay body has made this a highly sought after collection.
Artistic and versatile, tile with Spanish design aesthetic are perfect for experimenting — especially if you typically shy away from daring looks. Whether you opt for classic mosaics or a contemporary take on this timeless trend, you'll love the gorgeous end result.
On the hunt for more ideas to help you make the most of ceramic in your home? Check out our Fresh for Spring Lookbook, where you'll find plenty of inspiration. You can also see our favorite looks in action in our showrooms. To learn more, contact us today.