A variety of bold colors and patterns promise to bring a new sense of artistry to tile design in 2020. We're loving these vibrant new looks, but are especially enthusiastic about the unique blends of materials currently featured in the industry's top collections.
By mixing and matching materials, tile manufacturers and designers are able to achieve a level of versatility previously thought out of reach. Blended materials deliver a new element of dimension, in which even muted designs can feel rich and bold — all while sidestepping the risk of looking outdated.
How the Trend Started
While blended materials have occasionally popped up in tile designs through the years, the look didn't achieve its trendsetter status until recently. First, however, concrete-style and wood-look tiles took over. These revolutionary options greatly expanded the scope of tile, making it possible to highlight a broader range of aesthetics while retaining the many advantages of traditional options.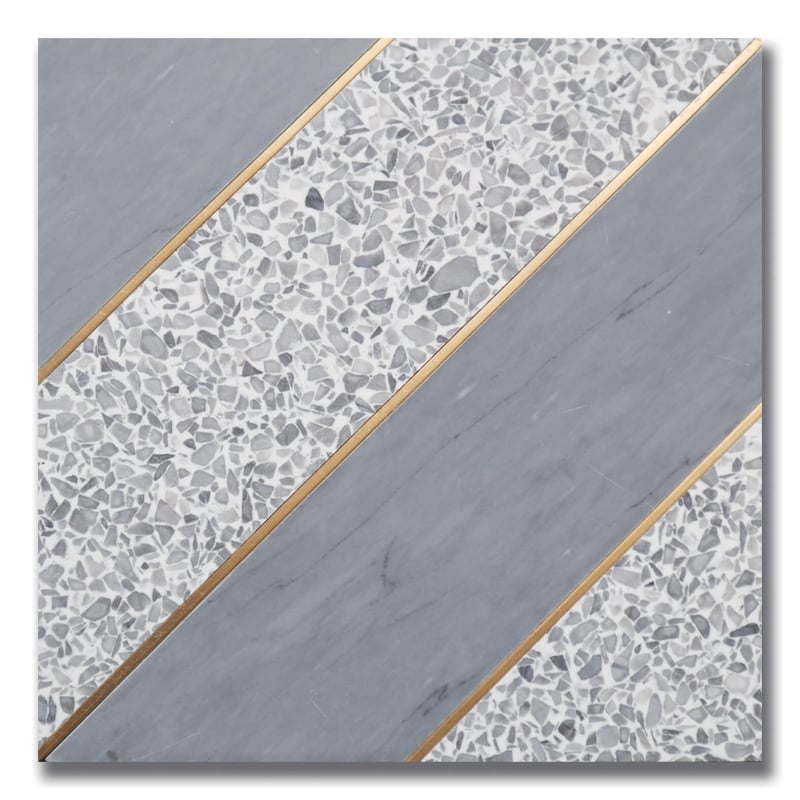 While tiles inspired by other materials can deliver a fresh feel, their greatest benefit lies in the ability to mix and match looks that were once difficult to incorporate within the same space. Eager to find new ways to present an expanding range of tile designs, manufacturers have jumped on the trend. These days, it's no longer uncommon to see a variety of elements such as hardwood, concrete, and ceramic all in the same space. With so many materials and styles available, the options truly are endless.
Styles We're Seeing
The inherent versatility of the mixed material trend is such that almost any style can be enhanced through this cutting-edge approach. We're looking forward to seeing bold new integrations come about in response to this trend. Currently, the following combinations are especially popular:
Wood and Concrete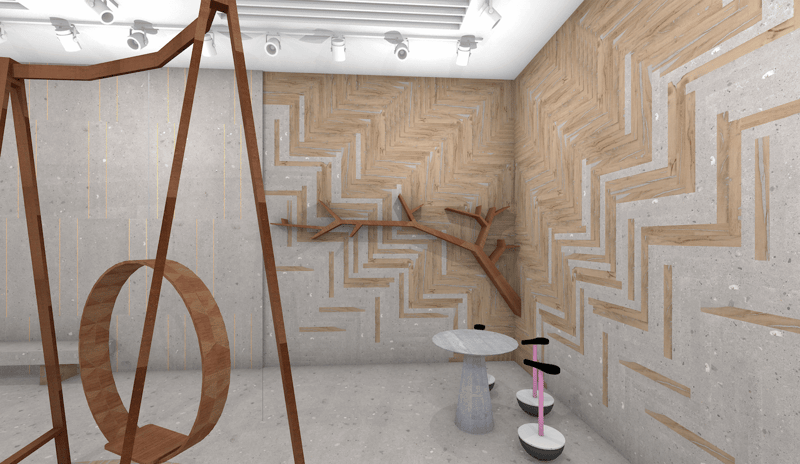 As we mentioned earlier, wood and concrete-inspired designs helped to spark the mixed materials revolution. It makes sense, then, that these materials currently dominate this exciting trend. Together, they highlight the best of natural beauty and gritty aesthetics. What better way to bring a rustic feel into a cosmopolitan environment?
Mosaics and Metals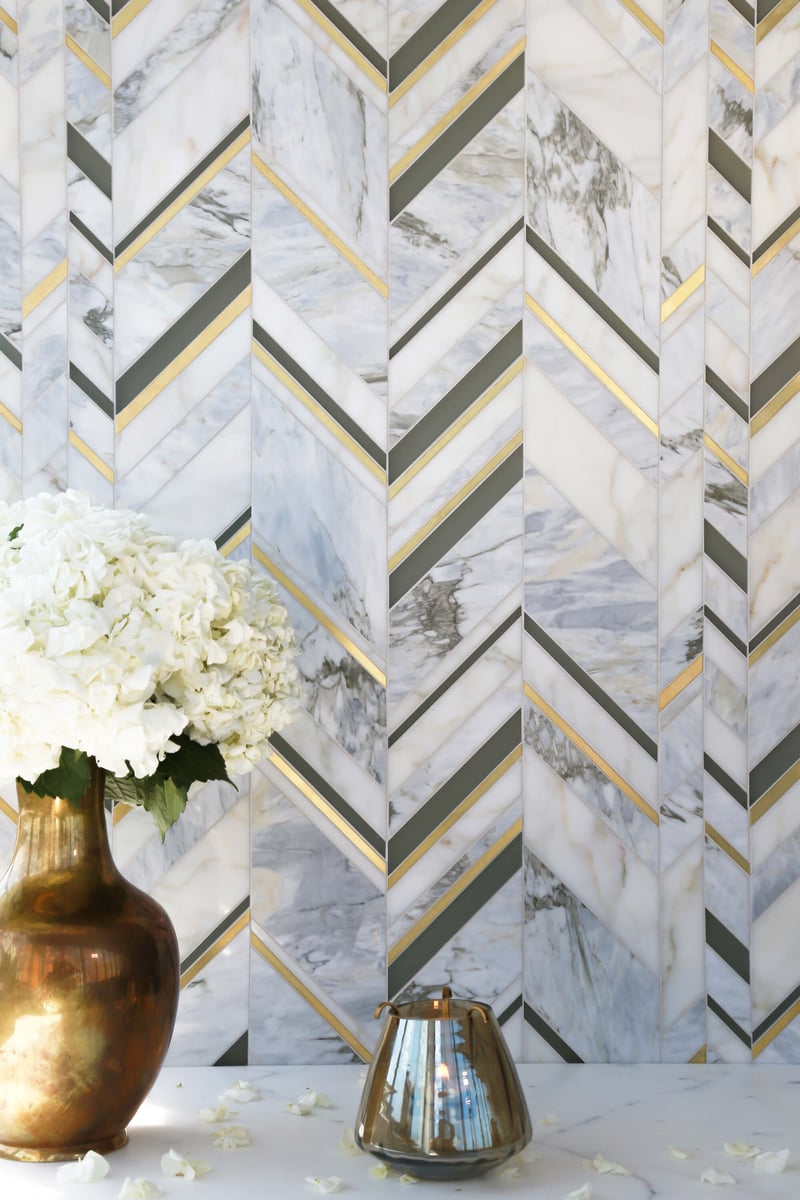 The traditional look of mosaics is seeing a much-deserved revival, but with exciting new elements that grant the classic look an edgier feel. Metal, in particular, promises to bring a hint of contemporary style into the most classic mosaic patterns.
From brushed aluminum to burnished copper, a variety of metals can be incorporated within mosaic looks to achieve a bold, yet intricate feel. This approach builds on the industrial-chic trend without running the risk of feeling harsh or sterile.
Marble and Terrazzo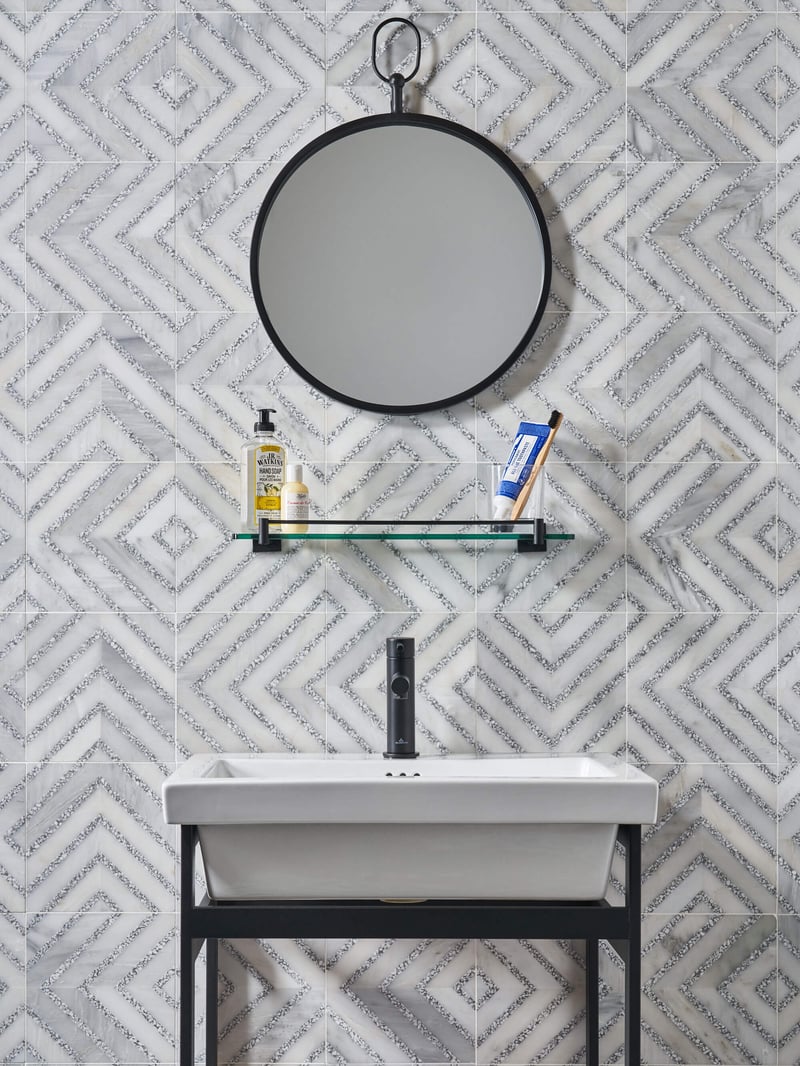 Bringing a richer, more luxurious feel to the mixed materials craze, the sophisticated blend of marble and terrazzo promises to elevate two of the most beloved tile options.
As the ultimate composite, terrazzo already tends to feature intricate blends of materials — including marble. Now, however, terrazzo tiles featuring small marble chips are increasingly showcased alongside larger marble tiles to create a rich, cohesive look that stands out. Further blends can be achieved by featuring terrazzo styles that incorporate granite, quartz, or other options.
The dominance of mixed materials delivers a whole new world of possibility in tile manufacturing and design. We can't wait to see which bold new combinations will take over next!
Are you eager to take a dare as you pursue the latest trends from the world of interior design? Let our team of experts provide the insight and ideas you need. We love playing with tile trends such as mixed materials, as evidenced by our Fresh for Spring Lookbook. Stop by our tile showrooms to see our creativity at work — or contact us to learn how we can bring your vision to life.