There's a lot to love about contemporary design. For years, people have gravitated towards the modern look of clean lines, neutral colors, and open space. The appeal of this aesthetic is understandable, but it can feel a bit sterile if done to excess. Hence, the recent return of rustic, which can instantly infuse any space with a sense of character.
A variety of elements exemplify the rustic trend. The prevalence of natural materials is arguably the most notable development to come out of this design evolution. The Woody Creek Cabin, seen here, by Robyn Scott Interiors is a perfect illustration of rustic.
Stone tile, for example, provides a classic aesthetic but can also be incorporated in a variety of creative or downright daring designs.
Cutting and finishing processes are also evolving. Many designers now seek the best of both worlds by combining traditional concepts with new tools and technologies. The result? Gorgeous tiles that capture the best of rustic charm without feeling outdated.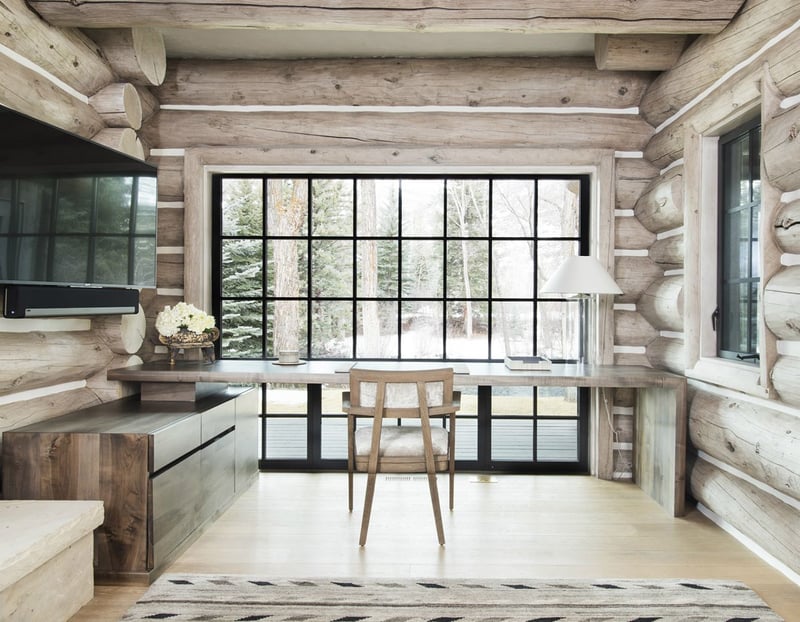 Hand Clipped and Tumbled Mosaics
The clean lines of waterjet patterns once dominated the tile design landscape, but that's beginning to change. While waterjet will always hold a strong fan base, many designers are now opting for the authentic look of handmade products. These are formed using processes that date back hundreds of years. This grants even the edgiest designs an old-world appeal.
Hand clipped and tumbled tiles are especially prevalent in today's mosaics, which are increasingly favored for kitchen and bathroom backsplash. These looks can also be incorporated in flooring for a variety of settings. If the latest conferences and trade shows are any indication, this trend shows no signs of slowing down.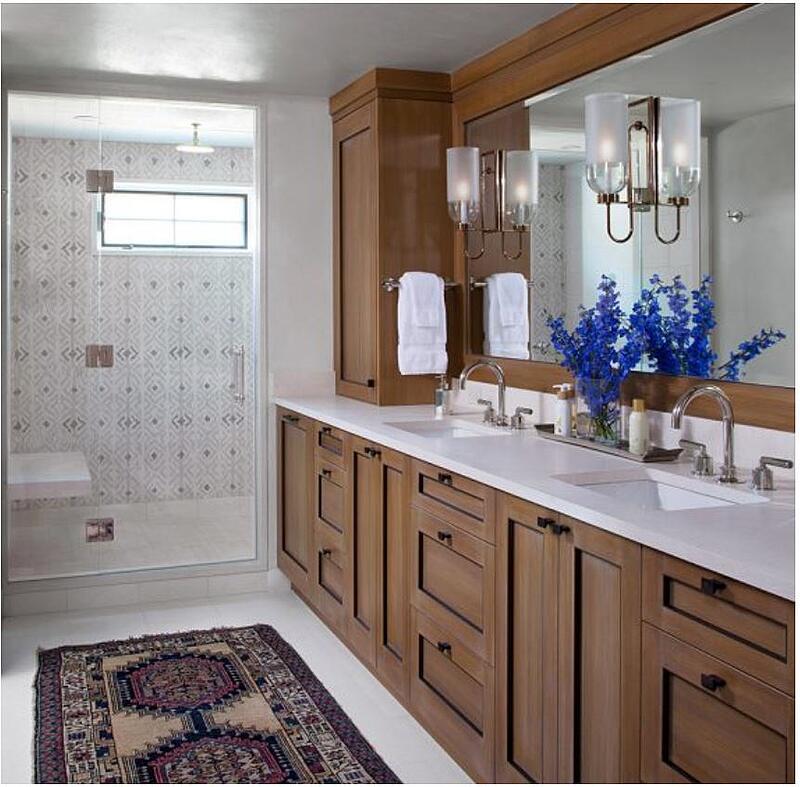 Handmade tiles have been on the cusp of a resurgence for years. Long before this approach became prevalent enough to be considered a trend, it began to appear in a variety of our favorite designs.
We observed this style evolution when handmade organic glazed ceramics began to attract a great deal of attention. Since then, the concept's scope has increased to include a variety of materials, glazes, patterns, and other distinctive elements.
Tumbled + Antiqued
Many people welcome the return of rustic, but some are a bit more cautious about adopting this trend. Thankfully, it's not an either-or proposition. With the right blend of materials and finishes, it's possible to achieve a refined rustic aesthetic that incorporates the best aspects of multiple styles.
Recent efforts to integrate contemporary and rustic concepts have largely aimed to create a sense of warmth. This is best accomplished through the use of tumbled tiles, which are known for their soft and smooth look. These qualities lend tumbled tiles a comforting feel.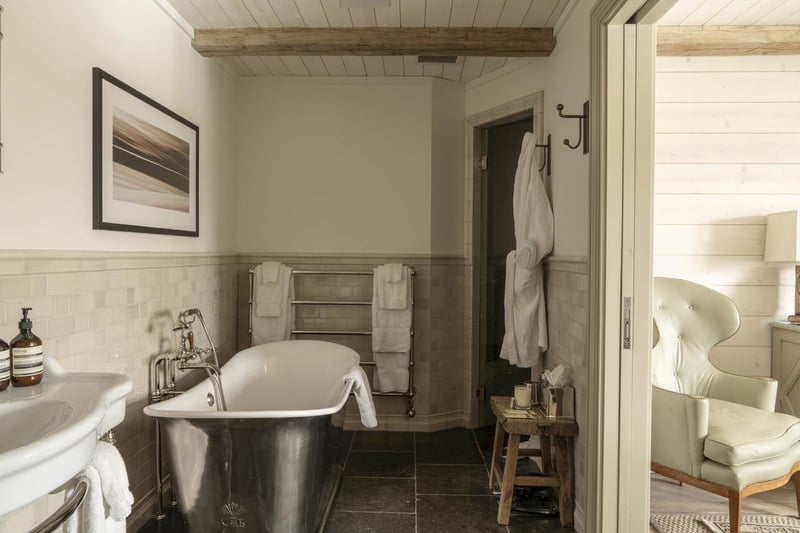 While tumbled tiles tend to feature a worn look, the effect can be subtle. A lot depends on the nature of the tumbled finish, with different approaches impacting the perceived level of wear. Currently, many designers favor antiqued tumbled tiles, which combine worn edges with rustic surfaces featuring small fissures or pits. This look grants tiles instant visual intrigue.
Tile trends come and go, but many rustic looks hold long-term appeal. If incorporated strategically within warm and comforting spaces, tile designs featuring natural materials and traditional finishing methods can deliver an appealing look. What better way to make a memorable style statement while creating an inviting space?
Have you fallen in love with rustic aesthetics? Or do you prefer contemporary design? Either way, you'll find plenty of exciting options in our Product Lookbook. Don't hesitate to broaden your horizons by examining our favorite Tile Trends Around the World. As you continue to seek inspiration, feel free to get in touch online — we're happy to help you find ideas that match your personal preferences.