A new decade has arrived — and with it, the desire for a fresh start. We're not just talking typical resolutions, however. Stylistic changes have the power to make us feel more confident than ever as we take on the 2020s.
While a variety of options promise to move us beyond the prominent looks of the 2010s, flooring updates are among the most accessible and instantaneously transformative. A simple switch could completely change the look and feel of an otherwise outdated space. If complemented by a few additional updates, this change could usher in the ultimate decade of interior style.
Another reason to switch up your flooring in 2020? This year's trends are uniquely enticing. What's more, the latest looks can easily be amplified or toned down as desired. Their sheer versatility makes them ideal for welcoming a whole new decade.
We are especially excited about these notable tile developments:
Large-Format Terrazzo
Large-format tiles have dominated the market for years, but there's still room for innovation. While the large-format looks of the past decade have largely integrated a minimalist approach in hopes of visually expanding spaces and drawing attention to other design details, the latest styles deliver an additional element of visual interest.
Terrazzo has resurfaced in recent months — and we're excited to see this trend integrated with the predominant large format look. By combining these two concepts, it's possible to enjoy the best of both worlds. Key benefits, for example, include vast tiles that minimize grout lines and make small spaces instantly seem more open and inviting. Meanwhile, the composite format of terrazzo lends it a decidedly intricate look capable of making an instant statement without feeling cluttered or overwhelming.
Black and White
White was a big deal during the 2010s. This period saw the incorporation of white subway tile in almost every setting imaginable, as well as the extensive use of white cabinetry. The impulse behind this trend is understandable: white can quickly deliver a clean and spacious look. This popular color isn't going anywhere in 2020, but its exclusivity will give way to the infusion of other hues — including, most notably, the edgy sophistication of black. While this combination holds some traditional appeal, its future integration will involve a lot more than pure nostalgia.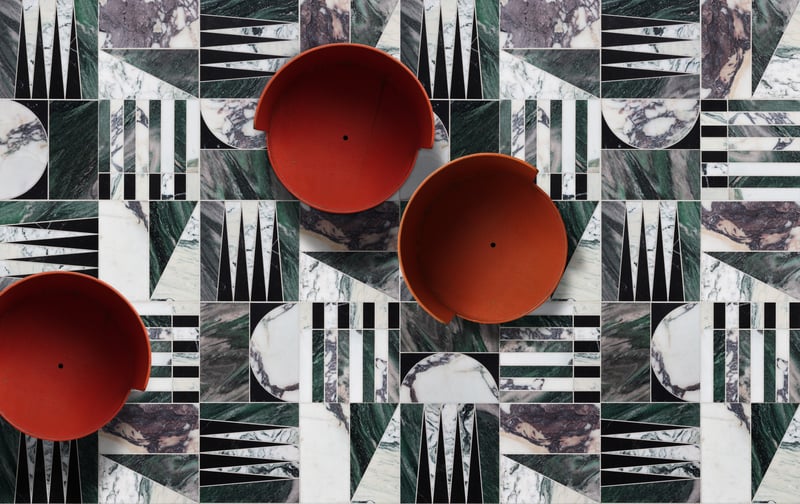 The black and white looks of 2020 are decidedly bold. Once black enters the picture, there is no playing it safe. The simple infusion of this dark element can bring an instant feel of artistry, especially when featured in impactful graphics or daring geometric patterns.
Metals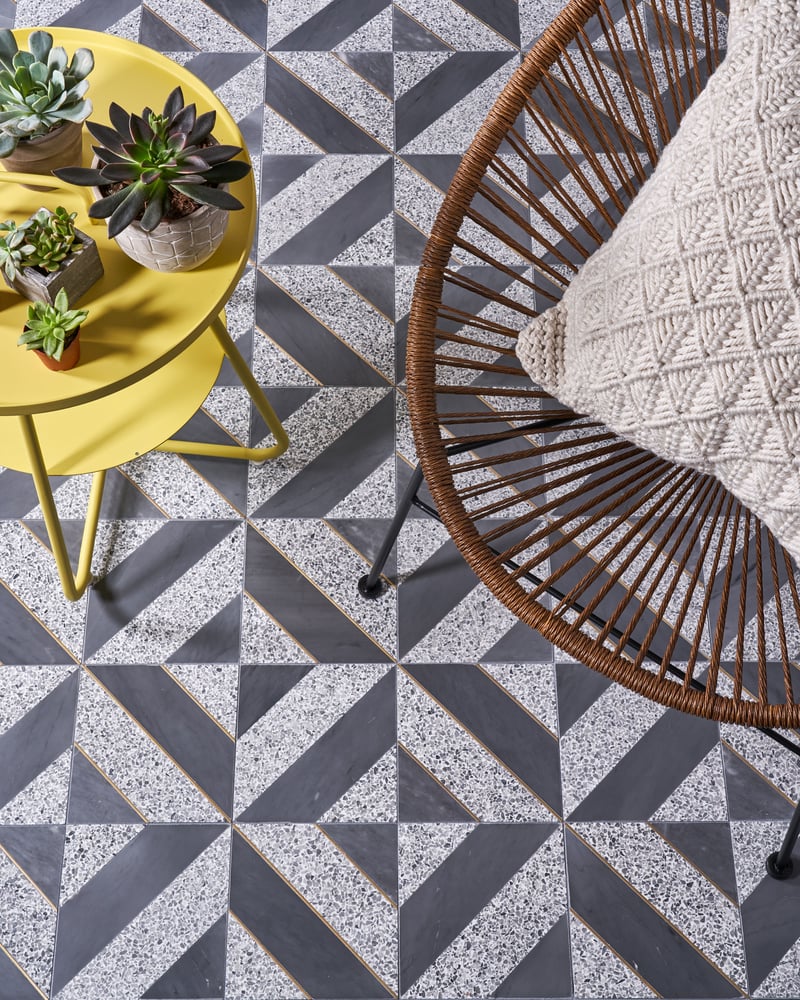 Industrial looks were a big deal during the latter half of the 2010s, when subtle details began popping up in a variety of otherwise elegant designs. In 2020, this look is going bigger and bolder. Get ready to see it in a variety of new contexts. Infusions with terrazzo and encaustic, in particular, will grant metal a fresh feel. We also anticipate seeing metal incorporated in the mosaics of tomorrow, thereby granting a classic look a decidedly modern edge.
No matter how you envision your dream space, the right flooring can make an instant impression. Don't hesitate to go beyond your usual style and incorporate something a bit more daring into your 2020 look. You just might be surprised by how refreshed this simple change makes you feel.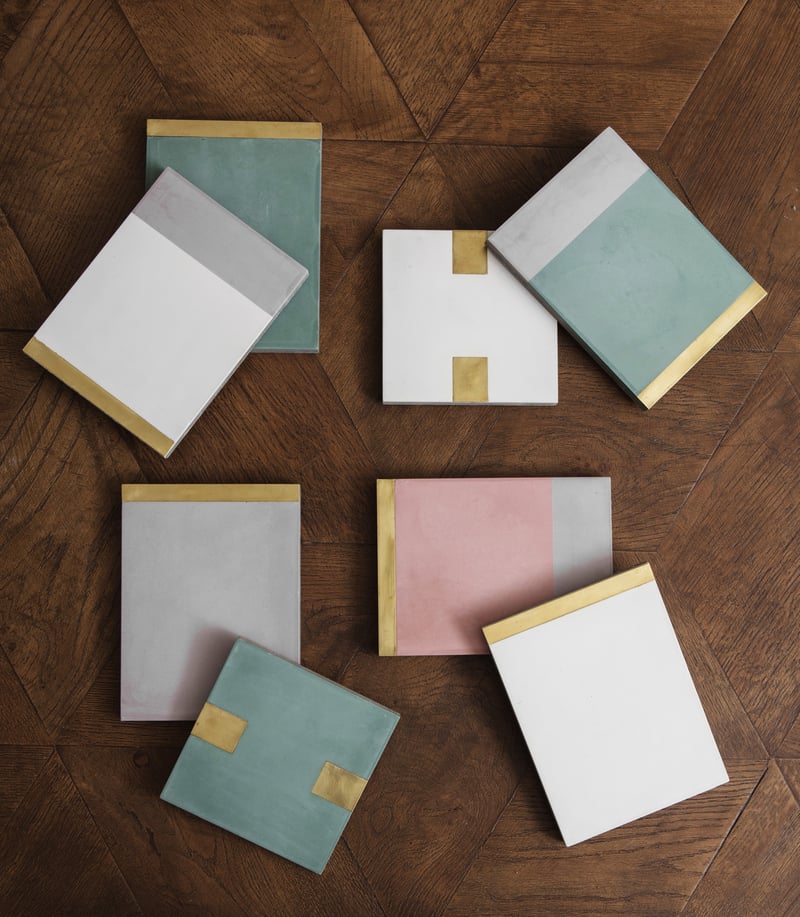 If you're eager to take on the latest tile trends, be sure to check out our showrooms or our Product Lookbook. Both will provide valuable ideas for making the most of today's bold styles. Contact us for additional ideas or to learn how we can bring your flooring vision to life.