When many Americans imagine modern design concepts making their way from Europe to the United States, they picture cozy hygge textures or vibrant Moroccan tiles. Rarely does indoor plant life come to mind. That is about to change, however, as the concept of biophilic design takes over.
How Does Biophilic Design Work?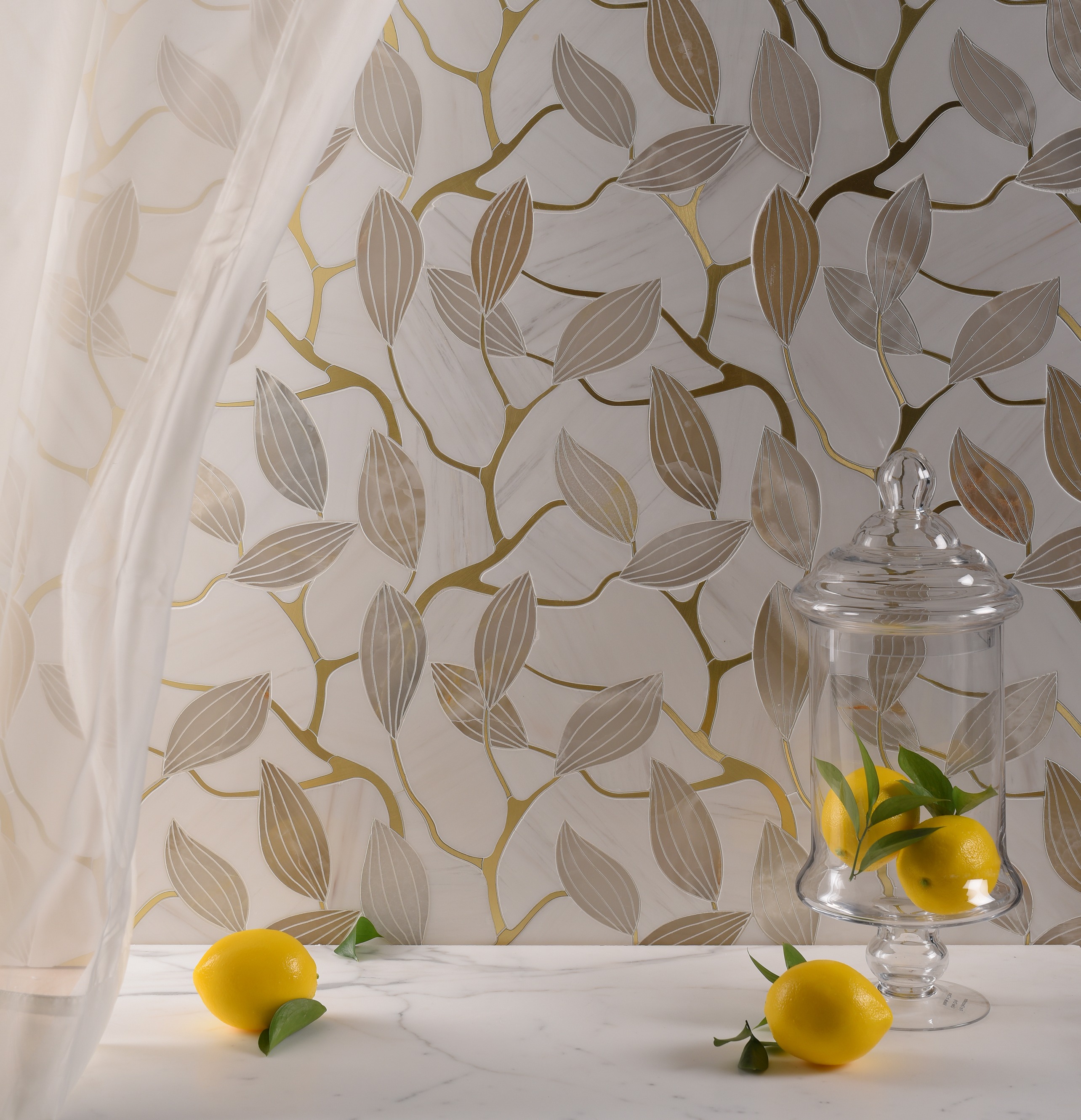 Magnolia Buds Mosaic
The basis of biophilic design is simple: humans are inherently connected to nature. Hence, the term "biophilic," which derives from the hypothesis known as biophilia. According to this theory, humans tend to seek out meaningful ways to interact with the natural world around them, regardless of where they live.
In the modern world, biophilia plays out in both rural and urban environments. New York City's Central Park provides the perfect example: city dwellers may love the rush of urban life, but they're still drawn to the lush scenery from NYC's most iconic park.
Given the frequency with which they're used in urban locations, it should come as no surprise that biophilic designs are often vertically oriented. These structures tend to draw heavily on contemporary ideals, incorporating clean lines and sleek styles to great effect. In other cases, however, they blend new and old elements. They may also infuse luxurious details to create an elevated aesthetic.
Il Sereno: Biophilic Design in Action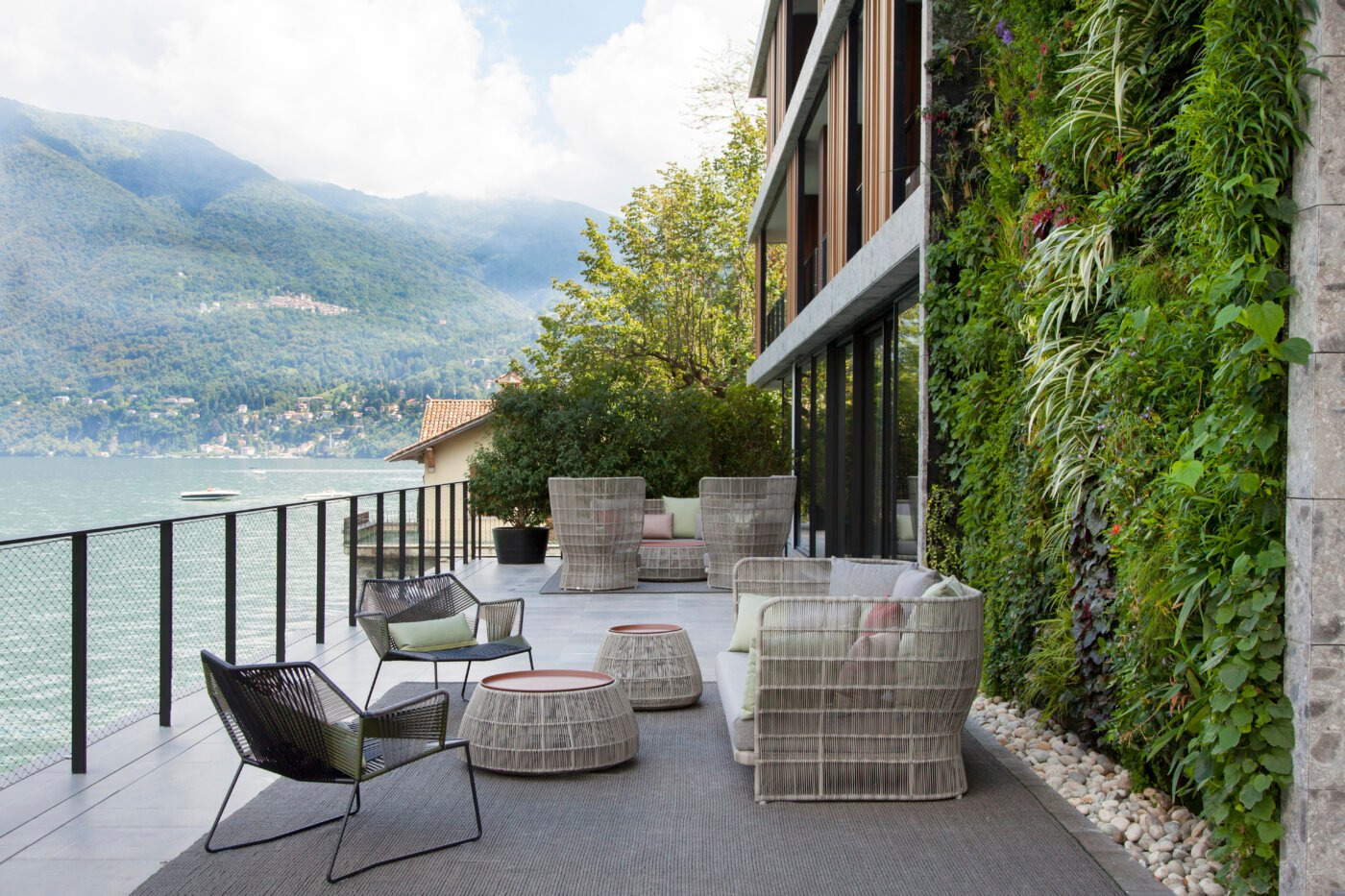 Il Sereno on Lake Como
For a beautiful example of how biophilic design works in an elegant setting, look no further than Il Sereno on Lake Como. This stunning hotel reveals how effective biophilic design can be when added to a sophisticated space.
Designed by botanist Patrick Blanc (inventor of the Vertical Garden), Il Sereno's living wall is especially deserving of praise. It spans four stories while allowing the hotel to blend in with the surrounding countryside. What's more, locally sourced Ceppo di Gre and Pietra di Fossena bring upscale style to the façade and portions of the exterior.
Colorado Leading the Way in the US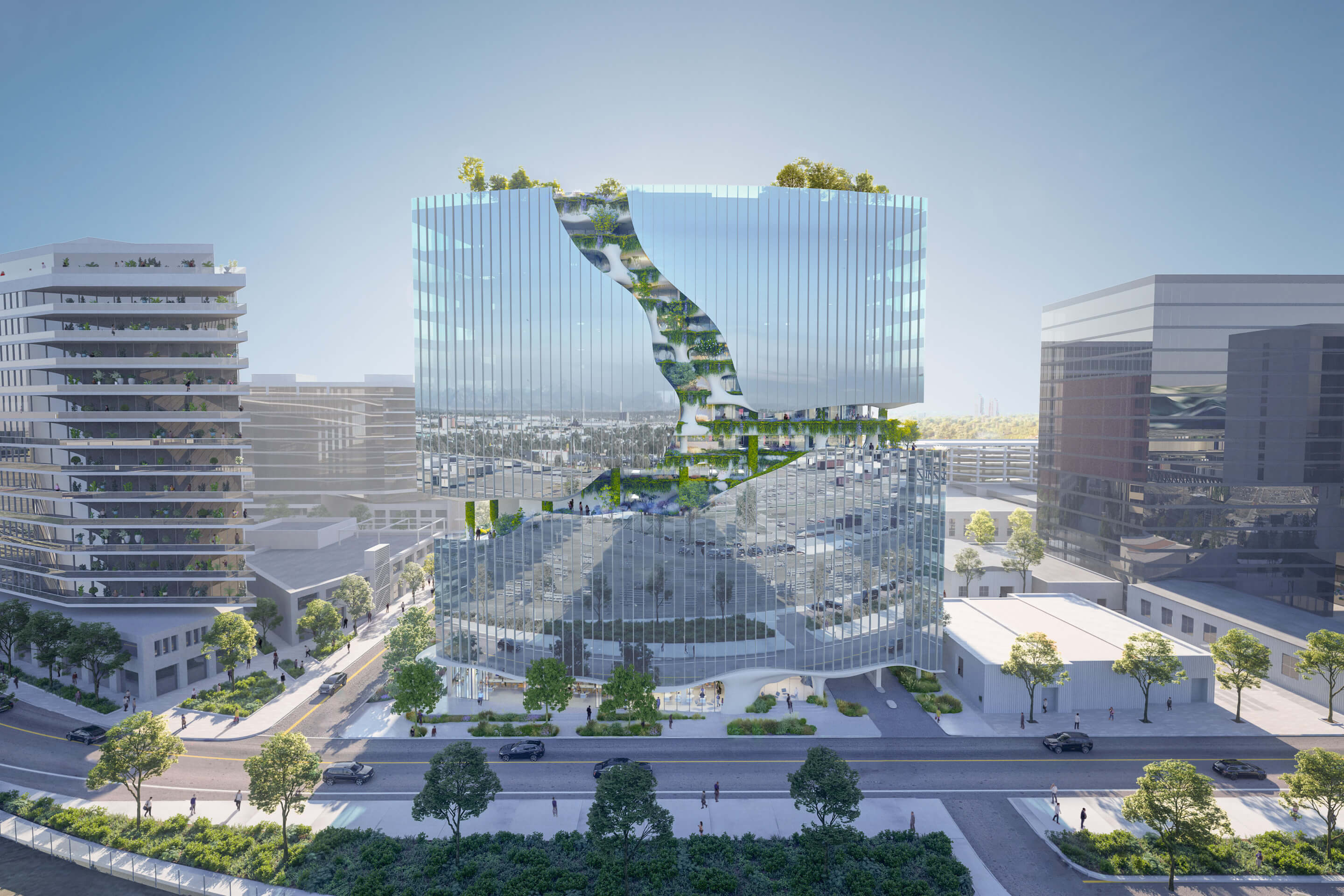 One River North
Examples of biophilic design are by no means limited to Europe. Colorado is helping to usher this trend to the US. Local companies Davis Partnership and Saunders Construction, for example, have already made waves with the Colorado Health Foundation headquarters. Now, they're set to move biophilic design another step forward with the upcoming One River North in Denver's RiNo district.
Slated for completion in 2023, this project pays homage to the state's awe-inspiring topography. Visuals depicting a canyon will cut through the residential structure, forming what has been described as a "landscaped rift." This will create 13,000 square feet of outdoor space, so residents need not forgo access to nature while living in a high-rise.
What Are the Benefits of Biophilic Design?
If you've ever gone from grumpy to joyous moments after heading outside, you're far from alone. A wealth of research reveals that the more time we spend surrounded by nature, the happier and healthier we are. However, not all of us have easy access to backyards or even public parks — and even if we do, we're often stuck inside at the office during most of the day.
The solution? Biophilic designs that expose us to key elements of the outdoors. The value of this approach expands upon that of bringing plants or the sound of water inside. Research demonstrates that both practices can significantly reduce stress levels.
Beyond the personal benefits of boosted mental health, biophilic design promises numerous environmental advantages. For example, strategic designs can play a role in our efforts to address alarming issues such as stormwater runoff, carbon emissions and even biodiversity.
Another noteworthy consideration: because biophilic design helps keep us connected to nature, it provides a constant reminder of the many environmental concerns we currently face, plus the motivation to tackle these issues.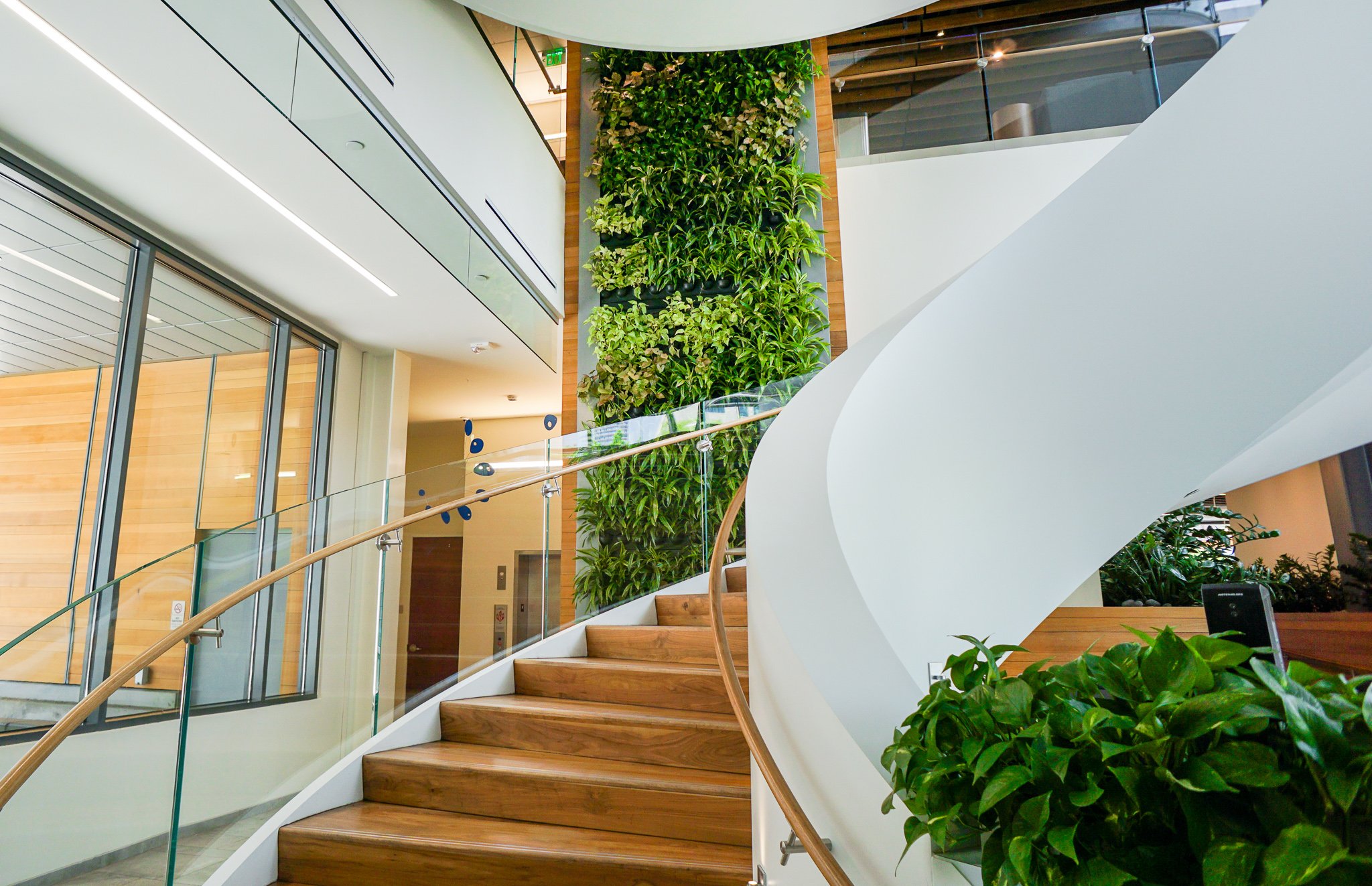 Colorado Health Foundation
This blend of boosted health and eco-friendly living rests at the heart of the aforementioned Colorado Health Foundation's living wall, which is integrated into a pond on the first floor. Together, these features aim to improve not only sustainability, but also, the general health and wellness of the organization's employees.
Projects such as this living wall and the upcoming One River North represent the early signs of a whole new take on design. We look forward to a future in which nature influences every moment of every day, no matter where we reside.
Decorative Materials: Your Resource for Eco-Friendly, Nature-Centric Tile Design
The Decorative Materials team is passionate about health and sustainability. We've embraced eco-friendly practices by using locally sourced materials and creative strategies to bring the outdoors in. Call or email us today to learn more about our sustainable practices — or to schedule your showroom appointment.