Inspiration is all around us in the beautiful state of Colorado. At Decorative Materials, we are committed to finding the state's most impressive design elements at work.
Recently, we had the opportunity to check out a famed quarry in Marble, Colorado. Tours are rare these days, so we feel extremely fortunate to have been granted access by current owner and operator Colorado Stone Quarries, Inc and Artistic Tile.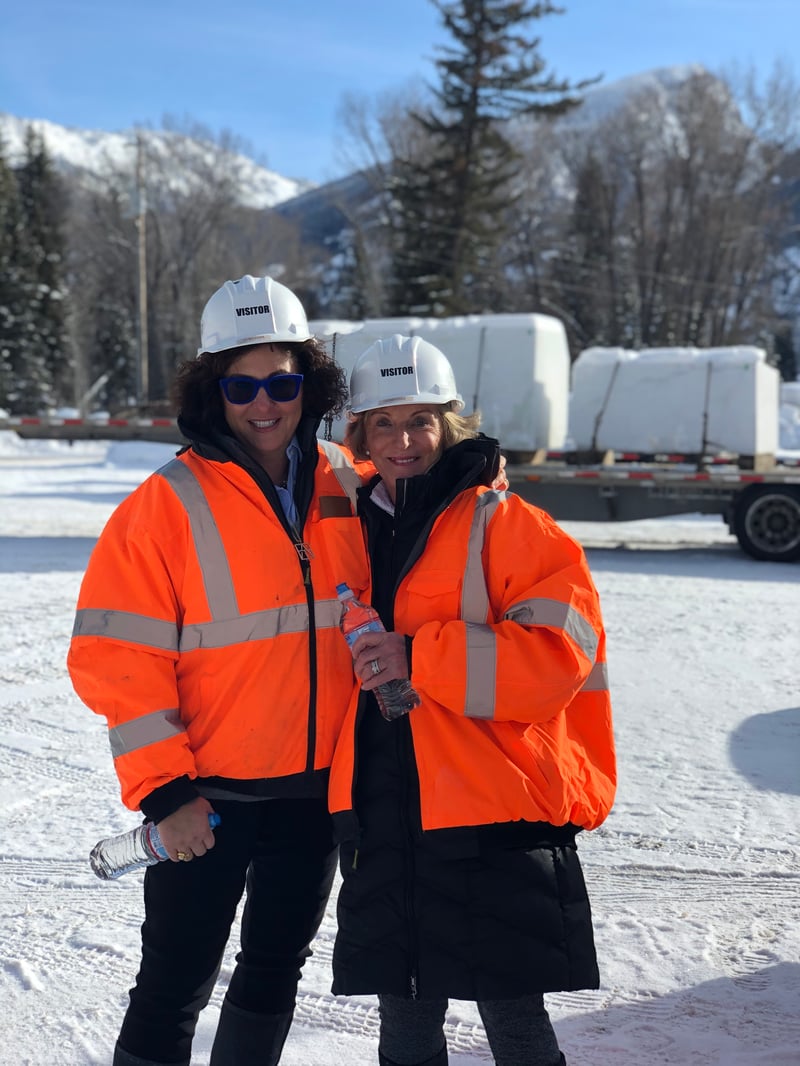 Current restrictions apply due to dangerous conditions that make it difficult to maintain compliance with the Mining Safety Health Administration (MSHA). As such, the quarry's walking path is no longer accessible to casual visitors, nor are tours provided for most people.
Because so few hold the ability to check out the quarry, we are eager to share the most intriguing insights from our visit, plus the potential for innovative design we've discovered within the quarry's stunning marble.
A Fascinating History
Yule Creek's gorgeous marble deposits were first discovered during the 1870s. Following small-scale private quarrying efforts, a vast operation was launched. This included a fabricating mill in town. The facility faced a snowslide and numerous other challenges, but it ultimately proved instrumental in producing among the world's most impressive marble.
One of the quarry's most notable accomplishments occurred when its stone was selected for Arlington National Cemetery's Tomb of the Unknown Soldier. Other significant works featuring Colorado marble include:
George Washington Monument

Lincoln Memorial

Sculpture of President George Bush at his Texas library
The quarry closed in 1941 and was deemed obsolete for several decades. It experienced a period of revival in the 1990s and has since changed ownership on multiple occasions.
One of the most notable developments occurred nearly a decade ago, when Italian master R.E.D. Graniti took over. This paved the path to the quarry's current success, as it allowed for the exciting combination of raw material with Italy's elite quarrying techniques. Now known as the Pride of America mine, the quarry and its Delta plant serve a key role in the local economy.
The Extraction Process
New tools, technologies, and techniques have transformed the extraction process to make Marble's quarries safer and more efficient. Challenges abound due to seasonal restrictions, with workers driving through multiple avalanche zones on a daily basis.
Following stringent safety inspections, marble cutting begins. Every day brings new difficulties, but the quarry thrives due to the strength of its team and ongoing investments to ensure that only the best equipment is used.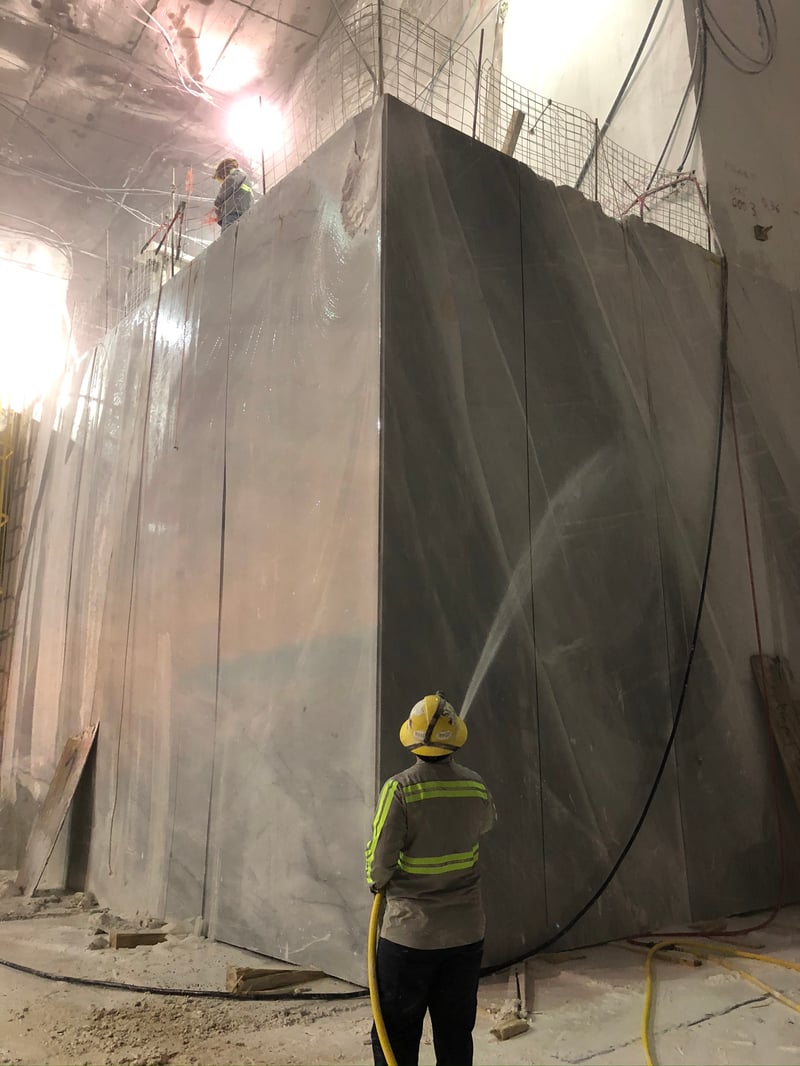 Once marble is cut to the correct quality and size, it's hauled out—- often on Volvo's L350F loaders. Eventually, the marble is placed on flatbed trucks and transported to Houston. From there, it makes its way all around the globe, including Italy. There, it is cut into slabs and tiles.
There's a lot to love about Italian tile, but the industry increasingly values eco-conscious solutions that emphasize local production. Hence, the promising investment in a multi-million dollar fabrication facility in nearby Delta, Colorado. This exciting facility paves the path for local slab and tile production — and with it, reduced costs and an environmentally-friendly approach to marble.
Why Colorado's Marble Deserves Its Reputation
No matter where it's fabricated, the marble produced at the Colorado quarry is known for its pristine appearance and lustrous quality. Its very means of formation — contact metamorphism — instantly sets it apart from marble produced in Vermont and Georgia. The blocks from this quarry feature an impressive level of uniformity that makes them ideal for a variety of open space projects.
Marble is a big deal at Decorative Materials. You'll find it featured alongside some of our other favorite materials and designs in our Product Lookbook. If you'd like to learn more about our design inspiration, feel free to contact us online.