Your design project could use a hint of drama and plenty of polish. A little gloss could deliver both. As the latest and greatest in tile design, gloss finishes and glass tiles shine bright.
After years of matte dominating tile design — and interior style in general — we're starting to see a slow shift towards gloss-oriented tiles. From upscale bar backsplashes to spa-like bathrooms, a little sheen can make a big difference. It should come as no surprise, then, that porcelain, glass, and metal are a big deal right now.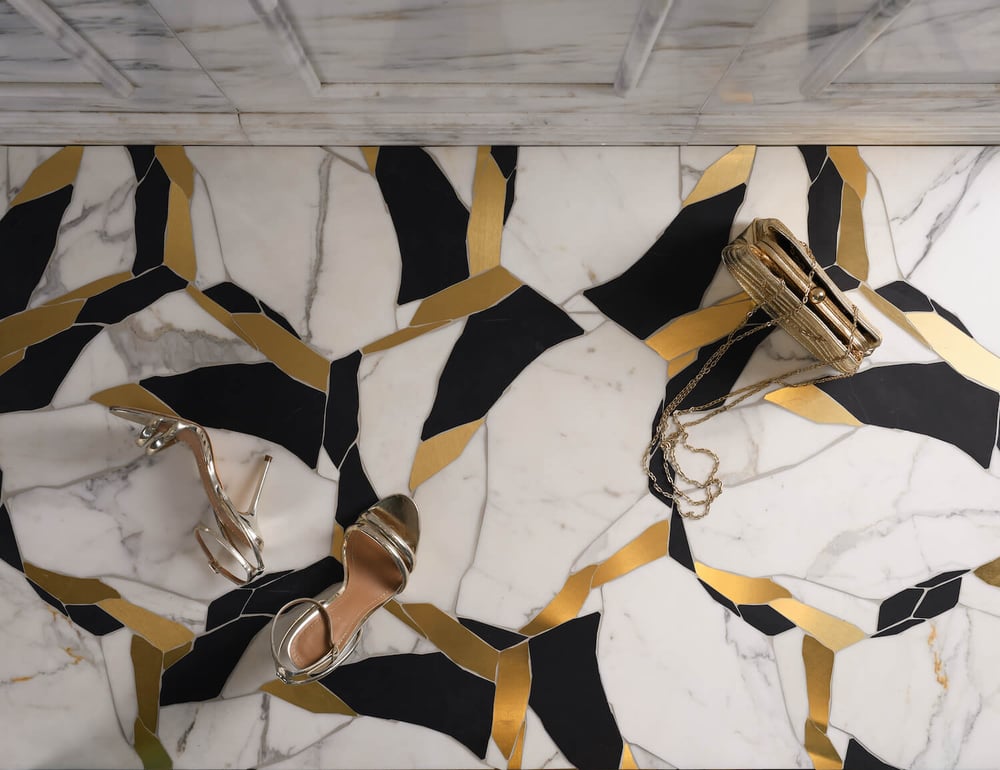 Wabi Sabi Grande 3
Gloss-oriented styles run the gamut from straightforward to avant-garde. In general, however, they're best for daring types who are willing to take on small risks for the sake of great aesthetic rewards.
Examples abound of gloss adding simple beauty to interior spaces, but we are especially impressed with the Gaslight Mirror look by Artistic Tile. These hand-silvered field tiles are wonderfully intricate when viewed close-up, but together, they form compelling patterns made possible by the painstaking process of antiquing.
We're in love with Artistic Tile's use of gloss, but we also enjoy seeing this concept interpreted by a variety of other studios and designers. Right now, we're especially fond of the following:
Glossy Finishes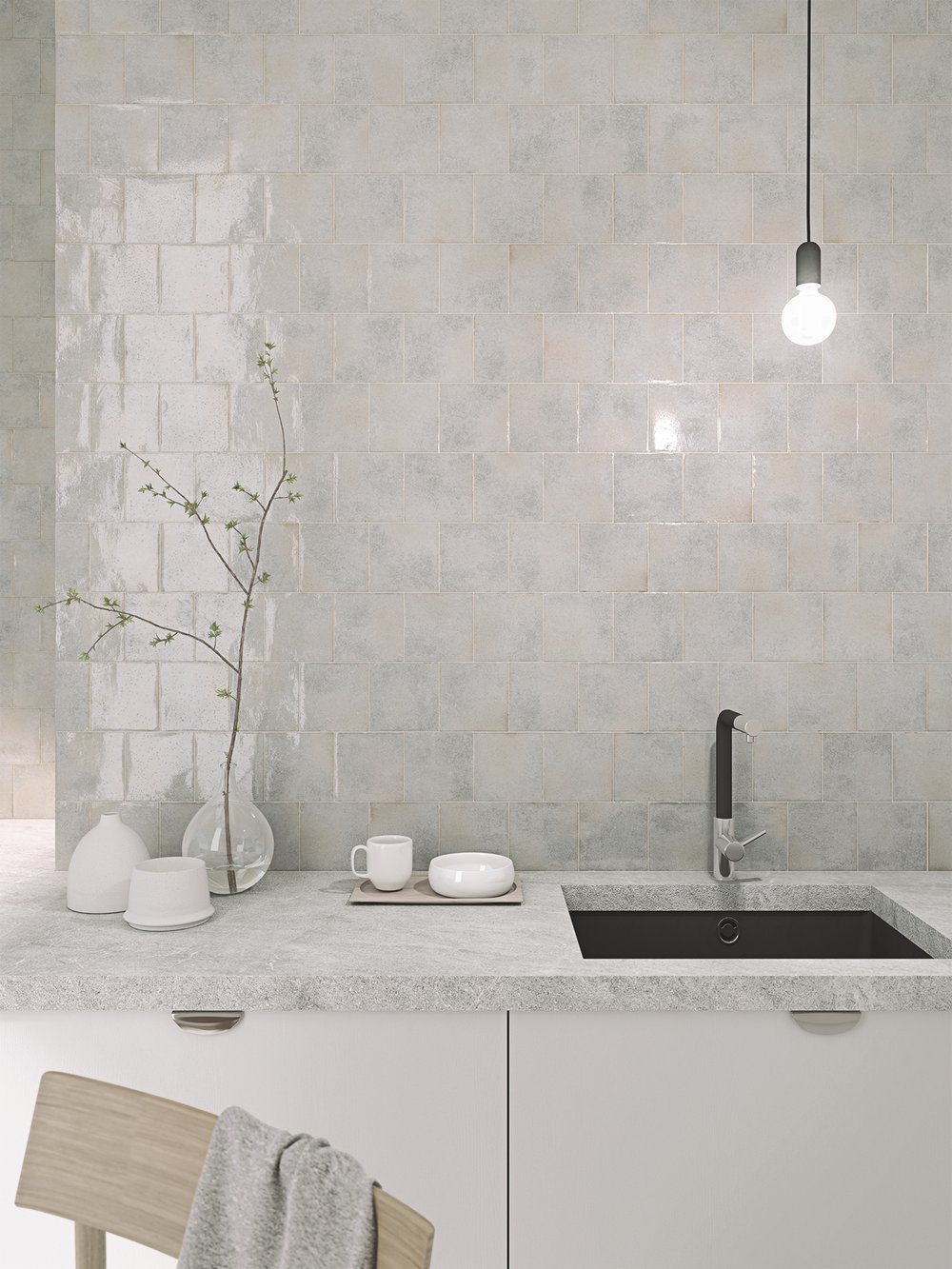 Karui Smoke
There's a lot to love about the polished look of gloss tile finishes, which can instantly elevate any space. This aesthetic is especially fitting when you prioritize simplicity but still want your space to feel special. With a hint of gloss, you can keep designs straightforward without feeling dull or complacent.
Glass Tile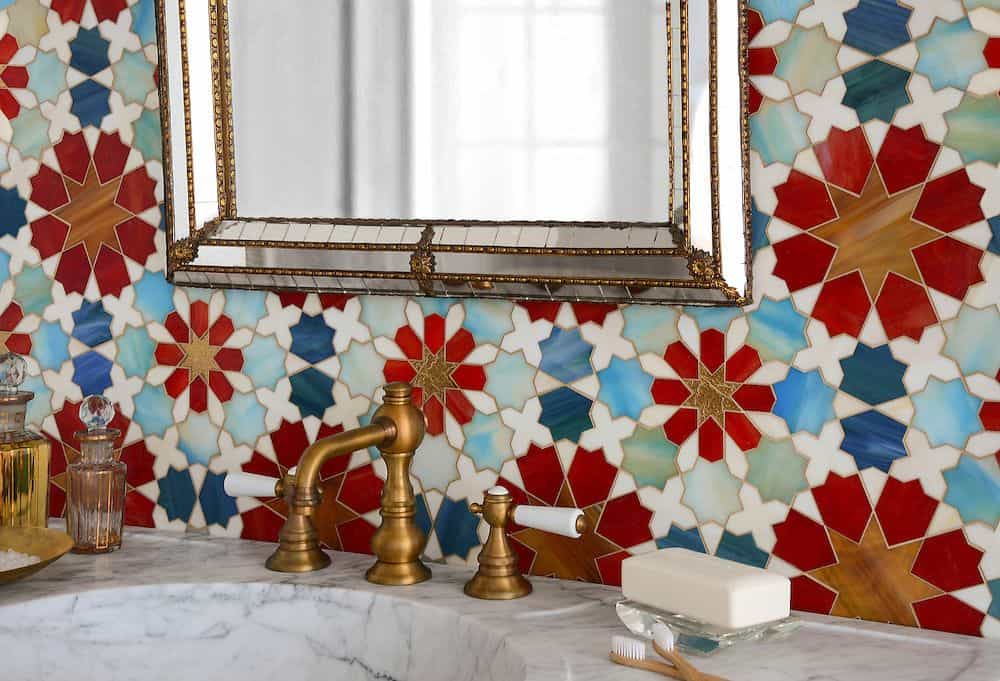 Granada Grande Glass
Gorgeous glass tile makes an instant statement, especially when it features bold, bright tones. Amenable to every color of the rainbow, these tiles can invoke a sense of childlike wonder. They are also surprisingly practical, as they're notoriously easy to clean and resistant to water damage.
The latest glass tile looks range from creative to understated, but they share a unique beauty made possible by their translucent glow.
The whimsy of glass tile has long been the key to Allison Eden's success. A true mosaic genius, she's made her mark in a competitive industry with glass-based masterpieces that defy all expectations. Now, other artists are beginning to follow suit.
We can't wait to witness the creative concepts our favorite designers deliver with help from glass tile and the increasingly popular look of mosaics. This look might feel like a daring departure from prominent ceramics, but it's worth pursuing if you want to stand out.
Mirrors
Luxurious enough for upscale, expansive homes and practical when visually expanding small spaces, mirrors are a versatile option that deserve all the praise they've recently received. This approach's popularity skyrocketed when the public discovered Kris Jenner's gorgeous mirrored backsplash, made possible by the aforementioned Allison Eden.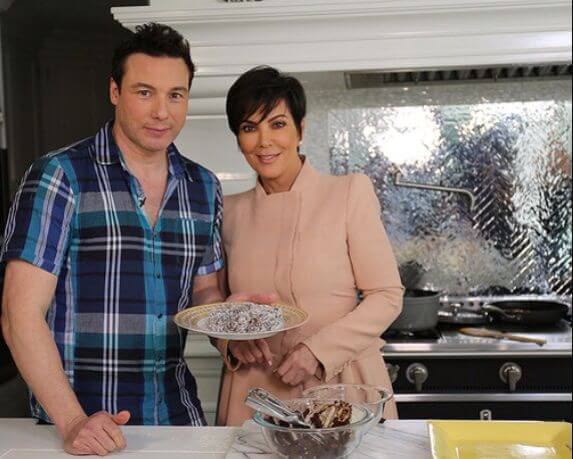 Mirror Herringbone
Mirror is clearly a great choice for adding luxe to a kitchen, but it's even more at home in a bar environment, where it instantly delivers a festive feel. Try an abstract design to bring a quirky, artistic style to your space — or mosaics for a touch of the dramatic. Mirrored subway tile combines classic and contemporary, while chevron helps you highlight focal points.
If you're ready to change up your interior design, all you need is a little shine. Don't be afraid to set matte aside for the time being and try a glossier look. You might be surprised by how much elegance and artistry this approach can deliver.
Are you interested in taking on a glossier look? Or would you like to explore other styles that you can easily incorporate in your project? Check out the Tile Trends Forecast for 2021, which highlights the most exciting looks of the new year. Further inspiration can be found in our showrooms, so call or email today to schedule an appointment.