At Decorative Materials, our passion extends beyond tile design. Yes, we love making our mark in the Colorado business and design communities, but we're also all about giving back. Our efforts involve not only local organizations in need of support, but also, communities all around the world.
Our passion for both local and global philanthropy was ignited when we learned of the 501(c)(3) organization, NIVAS, which is based in Denver but focused on providing secure housing for women in Nepal.
Kirsten and Margot first discovered their love for Nepalese culture when completing the Annapurna Circuit a decade ago and found inspiration from the local people. They were thrilled to learn about the incredible work being done at NIVAS, which uses the journey to homeownership to help disadvantaged Nepalese individuals and families achieve the dignity and joy they deserve.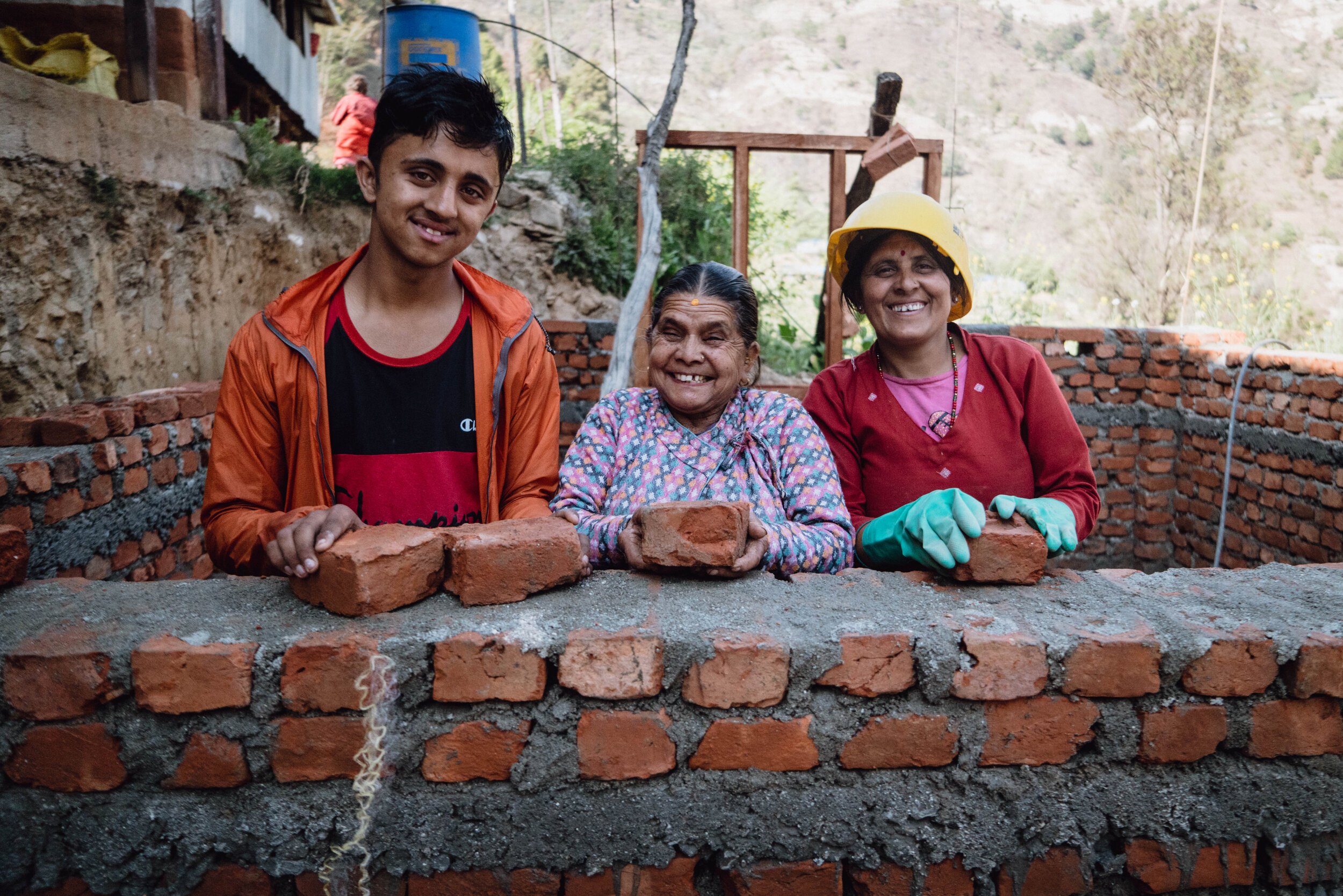 New homeowners from the ReCover Nuwakot program
We recently had the opportunity to chat with NIVAS founder, Lindsey Kruger. Below, we've highlighted a few takeaways from this inspiring conversation — plus opportunities for you to learn more about the NIVAS mission and join us in supporting this impressive organization.
The NIVAS Story: Discovering Opportunities for Change
Lindsey has dedicated her life to empowering women and families in Nepal. Her work began in the Solukhumbu and Dhading districts, where she played a huge role in a school build. She quickly realized that the majority of construction efforts focused on education and healthcare — key areas of necessity, of course, but by no means the only opportunities for making a difference.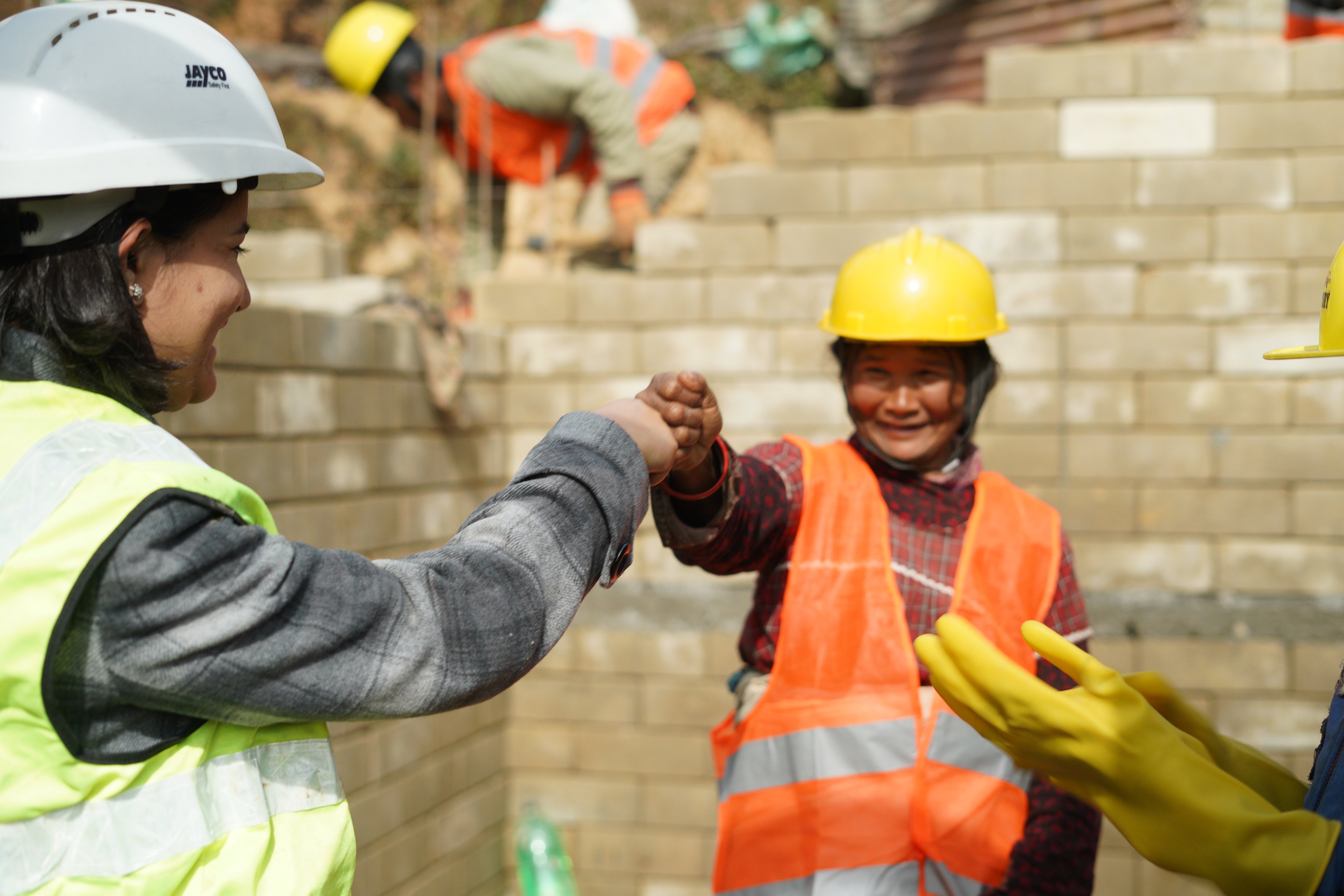 Despite enjoying access to newly constructed schools and other facilities, students in the communities Lindsey served still struggled to graduate. While many issues may have contributed to these academic roadblocks, unstable housing was one of the most concerning.
Lindsey was dismayed to observe that the students she intended to help simply couldn't focus on their schoolwork when they lacked the literal and figurative foundation of stable housing. After all, a wealth of evidence indicates that housing plays a crucial role in promoting better physical and mental health. This, in turn, impacts educational success.
Eager to make a difference, Lindsey founded NIVAS to address Nepal's often neglected housing concerns. This endeavor was a natural fit, given her family's work in construction, not to mention her personal background in design.
This passion project has quickly expanded in scope, with the NIVAS team successfully providing not only housing, but also job opportunities and emergency aid.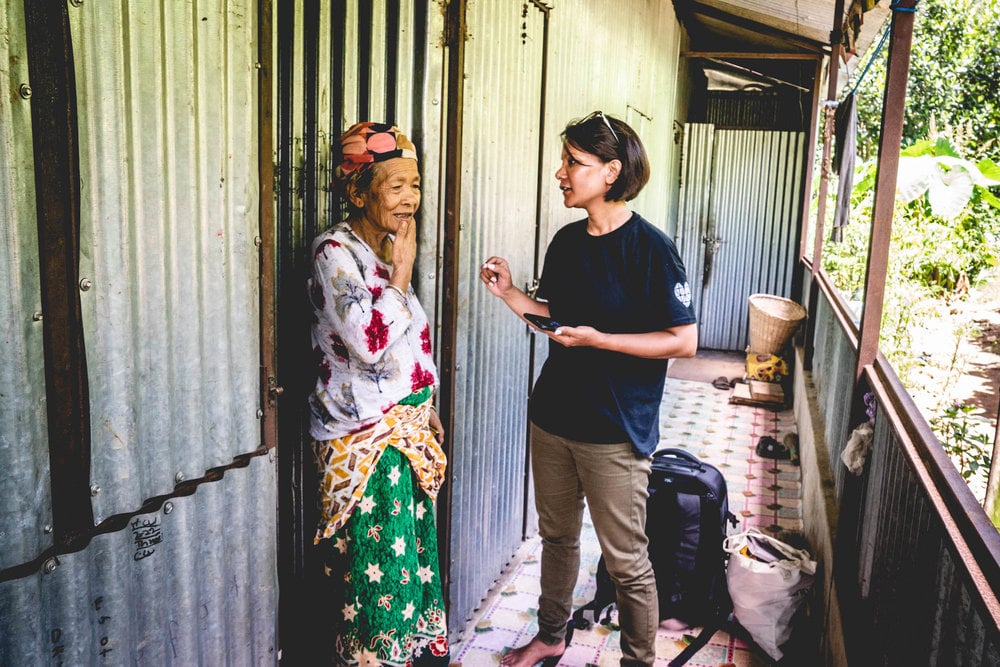 Recent Achievements

and

Future Plans
NIVAS has come a long way in a few short years. Initially working in communities impacted by earthquakes the organization took on several ambitious, yet meticulous projects that harnessed the in-depth knowledge of Nepal's finest engineers.
From the beginning, NIVAS emphasized committed partnerships with the individuals and families that other programs might refer to as recipients. These collaborators regard NIVAS as a strong ally.
Compressed stabilized earth blocks (CSEB) play a key role in current NIVAS efforts. These blocks aren't fired like traditional bricks, but they're durable, nonetheless. They can dramatically streamline the building process, making it possible to serve more families in less time.
NIVAS has big plans for the future. The organization has achieved a multitude of great things since its founding, but that's only just the beginning.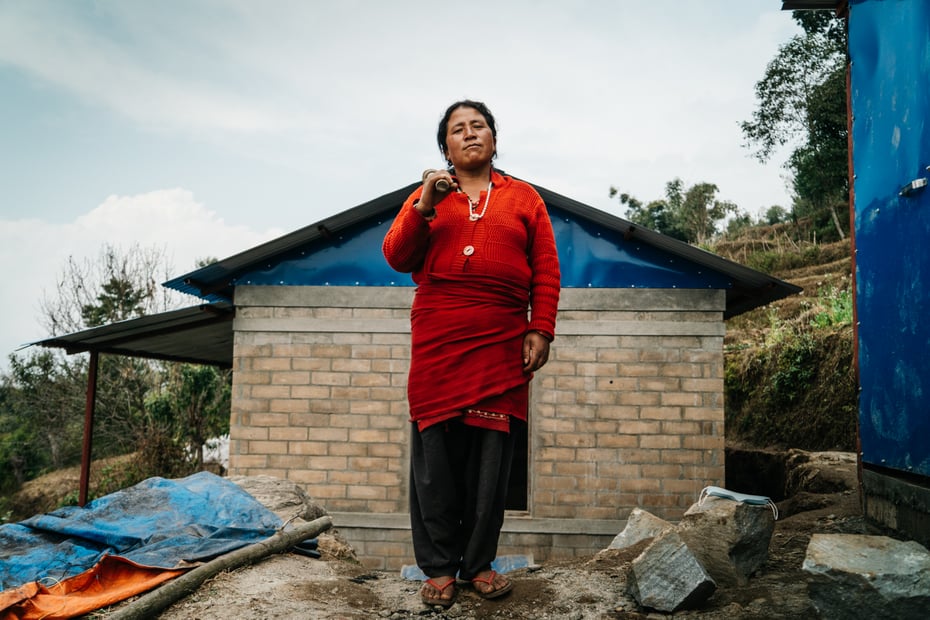 Next up: expanding to a new district to complete five builds in Saptari. This area is regularly devastated by flooding, which often exceeds four feet. The overarching goal is to keep families as safe, healthy, and comfortable as possible when they're unable to move during flooding season.
Stay tuned for additional projects in the near future. With strong collaborations and continued support from benefactors, there's no telling what NIVAS can accomplish.
Join Us in Supporting NIVAS
NIVAS is doing great work in Nepal, but this amazing organization can always use additional support. It costs approximately $5,000 to build a home and every cent helps.
We take pride in supporting this organization — and we strongly believe that you will as well. NIVAS just relaunched their Women's Day Campaign and we are proud to be a women-owned business sponsor. Stop by the donation page to make a tax-deductible contribution via credit card or PayPal. 100% of donations go directly to providing materials, advocacy, training and business seed capital to underserved women in impoverished areas.
If you'd like to learn more about NIVAS, check out some of their most inspiring success stories here or visit their site to learn about other ways to help support the cause. You can also keep up to date by subscribing to their newsletter or following NIVAS on Facebook or Instagram.