It's no secret that we're passionate about tile and design at Decorative Materials, but these are just two of the many things that drive us. We're also committed to giving back to the communities that have proven such a wonderful source of support and inspiration over the years. We emphasize corporate social responsibility — and we believe that, together, our staff and customers can make a real difference.
In an effort to do the most good possible, we've focused our attention and percentage of our profit on three important causes centrally located to our showrooms. These local benefactors provide valuable services to improve quality of life for youth, people struggling with mental illness, and our beloved animals.
Denver Showroom: Clothes to Kids of Denver
We're well aware of the role style can play in developing confidence. We've seen this time and time again with our interiors, but we believe the impact is even more significant for those in need of new clothing. As such, we're proud to support Clothes to Kids of Denver.
As its name implies, this organization provides new and gently-used clothing for youth throughout the Denver Metro area. The children who receive these items wear them with pride, no longer needing to fear feeling uncomfortable or out of place in shabby or ill-fitting clothes.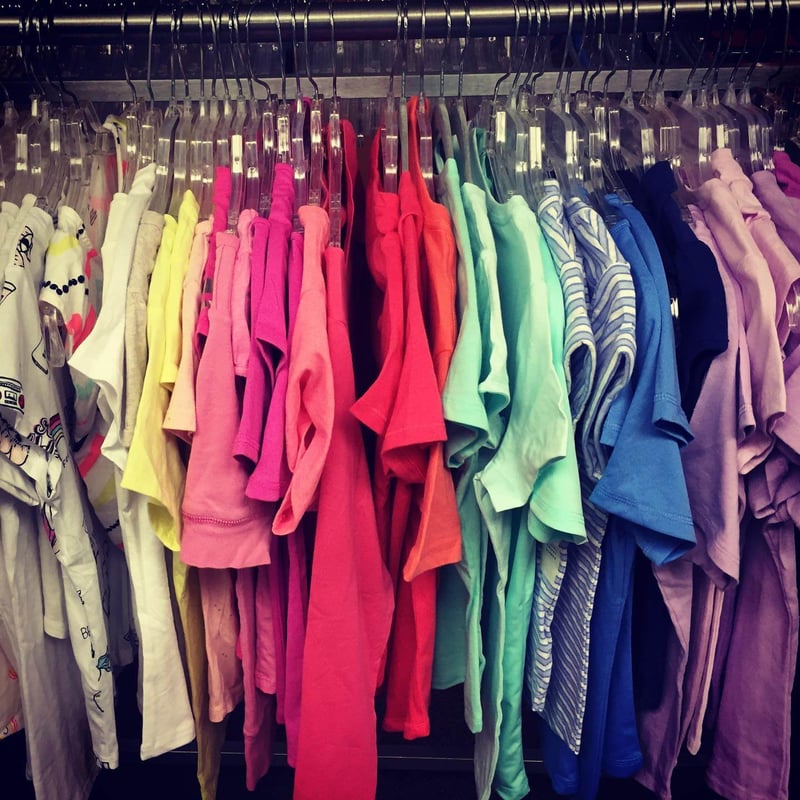 Many Denver residents are unaware of Clothes to Kids, but that doesn't make the organization's reach any less impressive. In 2019, Clothes to Kids helped over 10,000 local youth, with each child or teen served by the program allowed to select 21 pieces of clothing for just $50.
One of our favorite ways of supporting Clothes to Kids? The annual Blue Jeans Bash. For 2020, the event looked a bit different due to COVID — but that didn't mean it was any less enjoyable or impactful. This year, the week-long virtual bash included several video presentations, as well as an online silent auction with some great items.
Basalt Showroom: Aspen Hope Center
Mental health conditions are traumatic enough as is, but many people are forced to simultaneously deal with symptoms and the hassle of navigating a hopelessly complicated system. This causes unneeded stress and may keep some residents in the Aspen and Basalt areas from seeking the support they need.
The Aspen Hope Center eases this burden by offering a variety of services. The goal: to connect people with the resources they need while keeping related stress to a minimum. Individuals with mental health concerns can get connected via the center's 24-hour confidential hotline at 970-925-5858. It just takes one call to get the ball rolling on crisis intervention, stabilization, and counseling.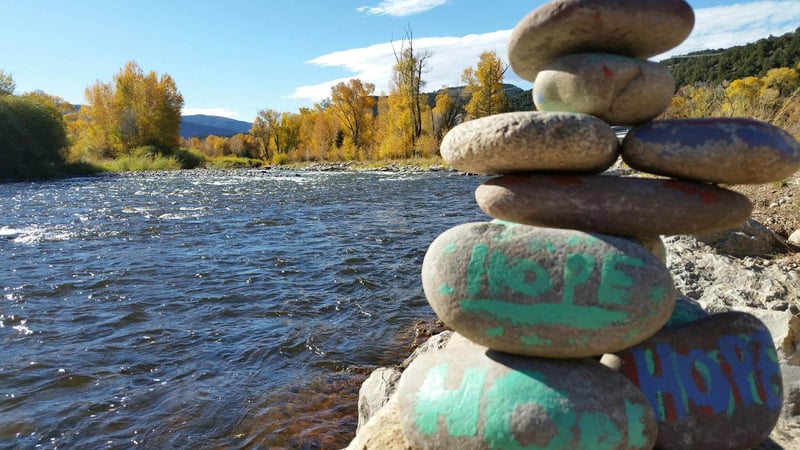 If you'd like to join us in supporting this important cause, feel free to donate to the Aspen Hope Center. Your contribution is tax-deductible, but more importantly, it allows you to become a beacon of hope for those in need.
Edwards Showroom: Mountain Valley Horse Rescue
Horse abuse is shockingly common throughout Colorado, where far too few resources are available to assist these majestic, but often neglected creatures. Mountain Valley Horse Rescue fills this important niche by rescuing, rehabilitating, and rehousing abused horses.
Mountain Valley Horse Rescue offers many opportunities for sponsoring specific horses. Currently, the Decorative Materials team covers the cost of food and veterinary services for a beautiful gelding horse named Roman. He was rescued from a breeding facility but is now receiving the attention and care he deserves. We had the pleasure of visiting the ranch in July and were thrilled to see the horses that reside there living their best lives.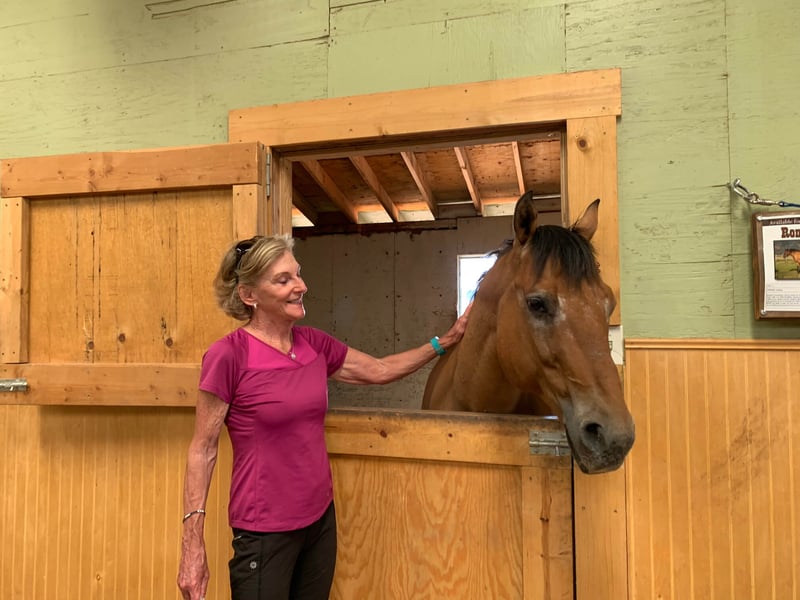 There's something special about providing support to a specific horse — and seeing that help play out as your new favorite equine makes great strides. If you'd like to experience this life-changing phenomenon for yourself, donate your time or money. It costs $5,000 per year to handle one horse's basic needs, but every bit helps.
Ready to learn more about the Decorative Materials team and how we give back to the community? Check out our Meet the Team page to discover the many ways in which our squad makes a difference. Contact us today for more information.